Does your toddler baffle you? Understanding toddlers can be tough. Especially when half of the things they do have no rhyme or reason. That's why I've put together a list of 13 insane (but true) facts about Toddlers to help you understand why they do what they do.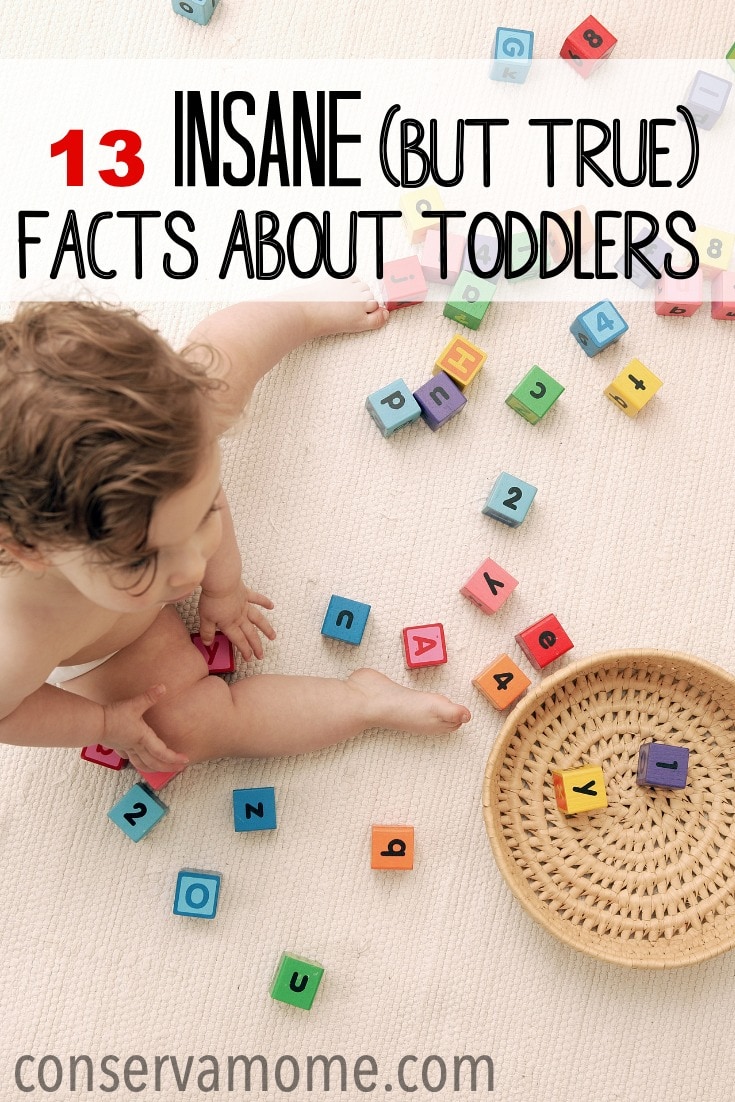 Insane (But True) Facts about Toddlers
Toddlers have always been a pure enigma. They really are strange little creatures. No matter how much one tries to understand them, usually people are left at a loss. Most of the time it's their inability to express what they feel leaving parents shocked and in the fetal position. Other times it's their impulsivity and recklessness that leaves you at a loss for words.
The one thing that is for certain, the toddler years are a true adventure. However, toddler behavior actually has an ends to the means. There's a reason why they do what they do, even if we don't get it.
That's why I've put together this list of 13 insane (but true) facts about Toddlers to surprise you and maybe even make sense of the toddler years. Read more…