Love them or hate them, peeps are a fun and easy way to make play dough! Check out this Easy Peeps Play Dough Recipe for your little ones to enjoy!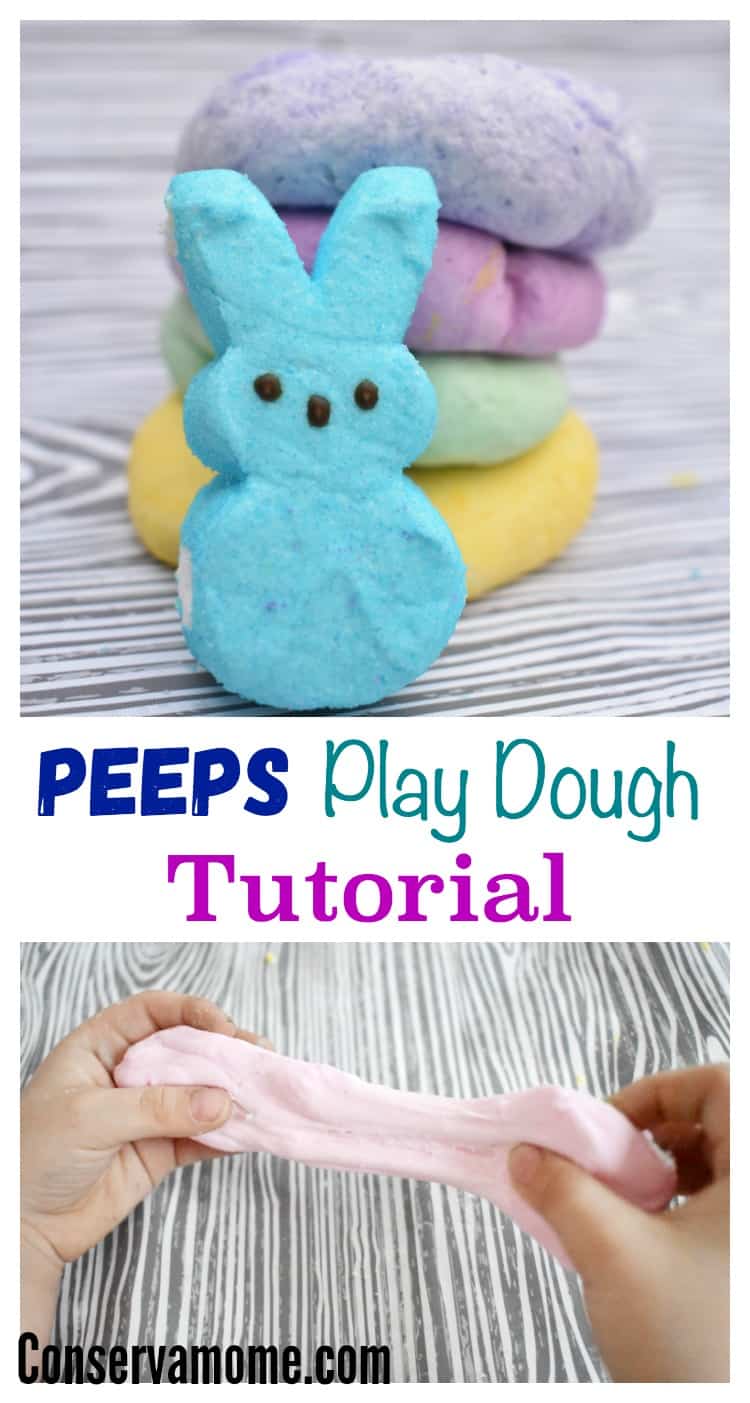 Easy Bunny Peeps Play Dough Recipe
Love them or Hate them?
People are split with peeps because you either love them or hate them. It's one of those treats that is pretty popular around Easter time because it signals in in the arrival of spring. Chances are if your little one gets an Easter basket or Spring treats, you'll probably find peeps inside. There are lots of fun ways to eat peeps in cookies, cup cakes or even in Cute Bunny racers like these. But did you know that you can actually make peeps into a fun play dough that isn't just edible but tons of fun for your little ones to play with?
Check out below how incredibly easy it is to make this fun edible play dough. Your little one will love the sensory fun, and you'll love the fact that it's safe for even that toddler who puts everything in their mouth.