Build-A-Bear Heartables are here! This fun new line of Mystery Friends will be such a fun experience for kids of all ages! Read on to see our experience with Heartables and find out how you can get your very own. Disclosure: This is a sponsored post on behalf of Build-A-bear. However our love of these products are all ours!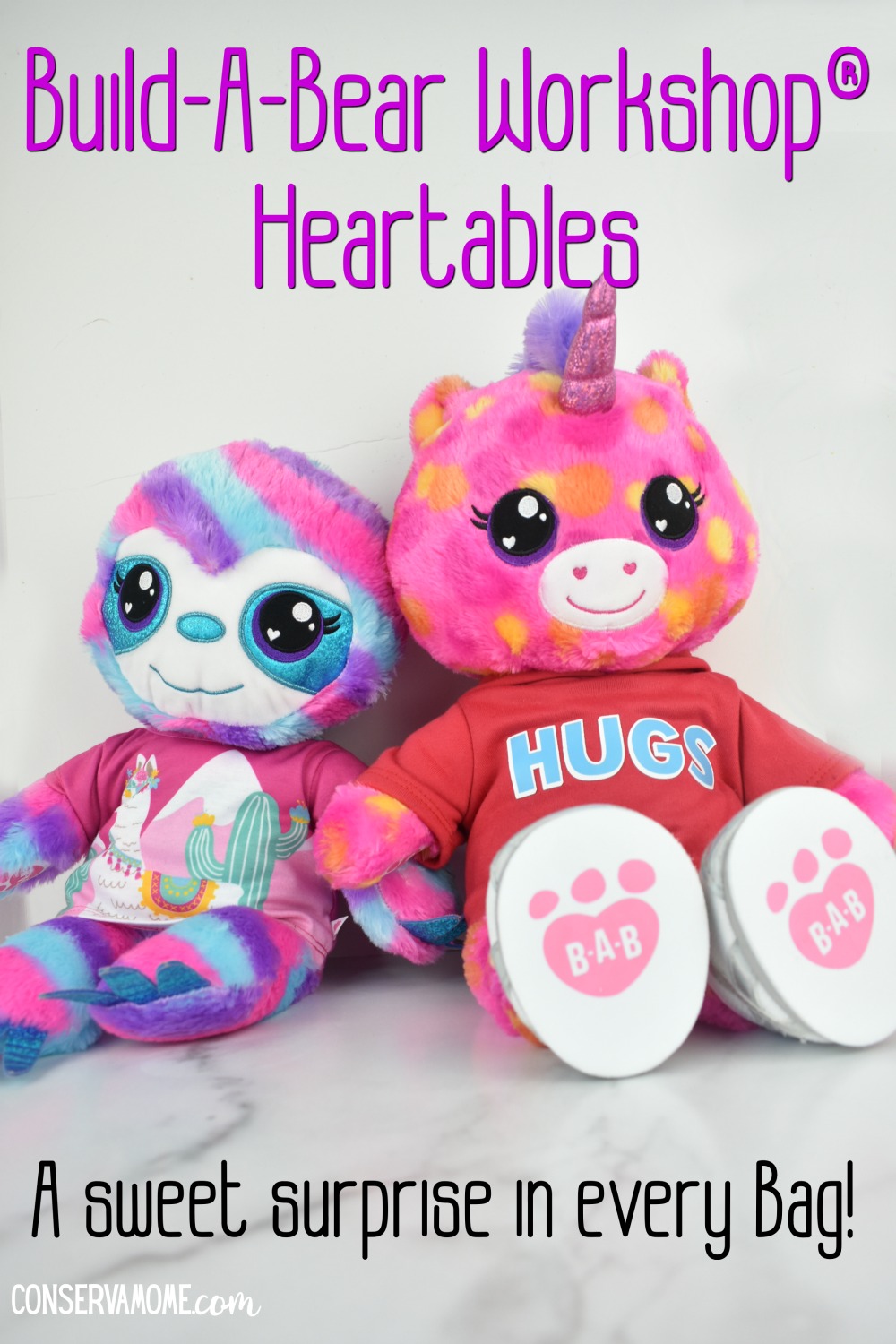 New Build-A-Bear Heartables are Here!
This all-new mystery collection, from Build-A-Bear Workshop®. Will be a huge hit in your home. Which one will you get? Each one comes in a sealed mystery bag. Adding to the excitement and anticipation, every furry friend comes with a surprise accessory and special heart.
You can Choose from Collections: Unicorn Land or Safari Stripes. Each collection has six furry friend options ready to be stuffed and loved.
There are so many great choices you will get to pick from sloths and pandas to colorful koalas and unicorns.