This is an easy guide to help you add color to your garden. Perfect for when it's time to start planning next seasons garden!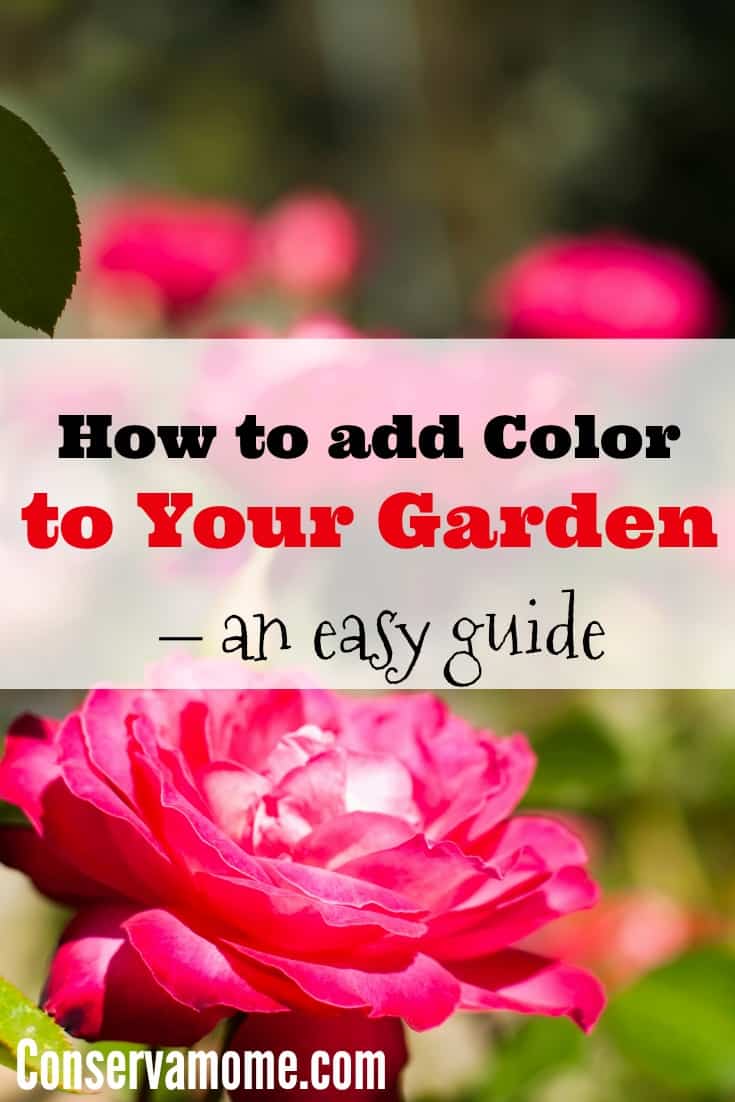 If you're fortunate enough to have a stretch of grass at the back of your property, or indeed the front as well then it's pretty easy to fall into the trap of leaving the flowerbeds bare, bushes and hedgerows unkept and leaving a lot to be desired!
But did you know that by simply injecting a little bit of colour into your green space, can boost your mood? Make your home look more appealing and give you a sense of satisfaction – and if you can get the kids involved – then even better!
But where to start – adding a touch of colour to your garden is a lot easier than you may think. Here you'll get the lowdown on the best approach.
Trees
But trees are just green – I hear you say. Well, not all year they're not! Consider planting some beautiful flowering trees to add a touch of magic and beauty into your garden. Magnolia Trees from The Tree Center are a great addition, as is a cherry blossom tree and even apple trees bloom flowers in the Springtime.
Adding trees can also help you add colour to your garden in the fall, as they will bring brilliant reds, oranges and yellows when everything else in your garden seems to be dull and losing its colour
Overhaul a flowerbed
One of the easiest and most basic ways to add colour to your garden is to overhaul a flowerbed. If you have a space that is looking a little drab, plant some new flowers there this year. Go with a variety of colours for lots of contrast and interest.
Plant taller flowers in the back and shorter ones in the front to make the garden look full and lush. This is also a great project to update an old flowerbed. Just remove dead or sick flowers and add some new ones that complement existing plants.
Surround yourself with potted plants
Potted plants are perfect on the porch, along walkways, on the patio or anywhere else in your garden. Add them all over to add a lot of colour and depth to your garden. Of course, the plants you add will bring a lot of colour, but so will the pots. Don't be afraid to use coloured or patterned pots for some added decoration.
To get the most out of pots, arrange them in groups and plant taller plants in bigger pots in the back of the group. This is a good tip for adding colour to a space that is otherwise hard to plant in!
Add some accessories that really pop
Even small accessories like bird feeders or houses, yard decorations, lanterns, vegetable garden markers and fountains can add a pop of colour. Use these throughout your yard so they act as charming surprises and don't add clutter to your yard.
Remember that you can always rearrange these as your garden grows and changes to bring colour to different spaces.