STEAM has become all the craze. Check out 40 Pumpkin STEAM activities to help your little one bridge Fall themes with some fun learning. This round up of Fall themed STEAM learning will be a huge hit in your home or classroom.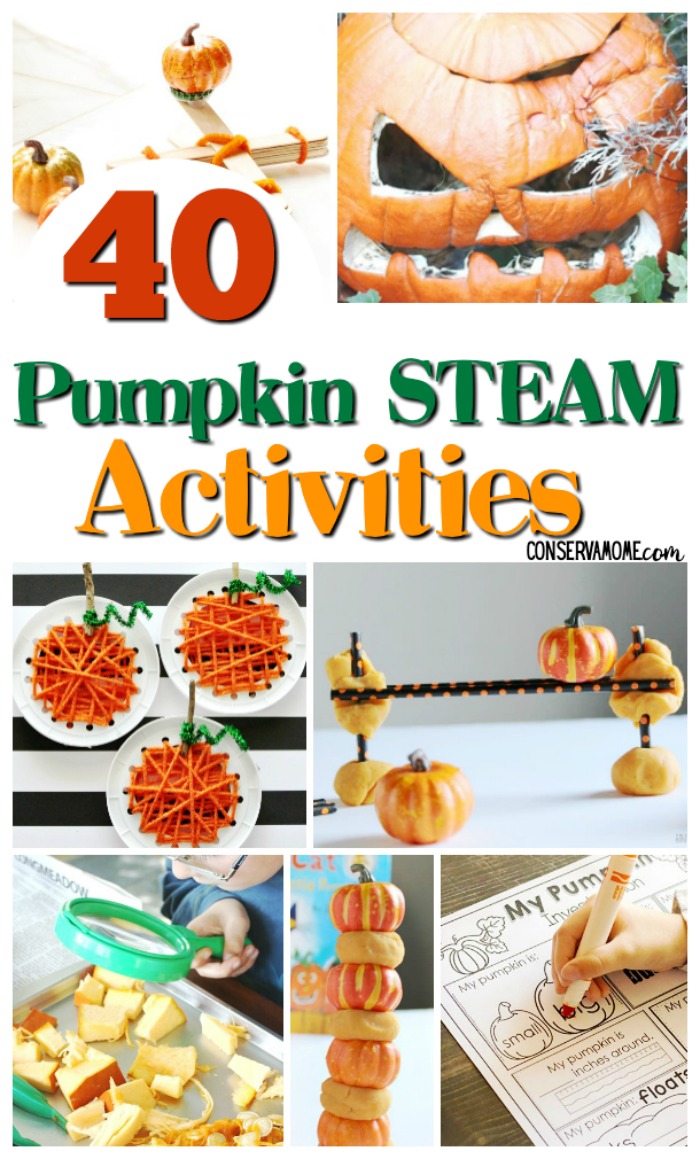 Pumpkin STEAM activities
My kids school began implementing a school wide STEAM program this year and it's been a huge hit. My oldest son's school has one of the best programs in the country at his middle schooler and
STEAM really is important. STEAM's foundations lie in inquiry, critical thinking, and process-based learning. That is extremely important. The entire idea surrounding STEAM lessons and the STEAM approach is that it's based around questioning, and really deep questioning. The point is STEAM is that teachers want to start asking non-Googleable questions.
This means kids get to truly think and experience the Science hands on while applying other higher order thinking and other areas of learning such as Art, Reading and more.
That's why I absolutely love STEAM.
That's why I've put together this fun list of Fall Themed STEAM activities that will help bridge the fun between this time of year and STEAM learning. This is the perfect way to help your child really learn using the world around them.