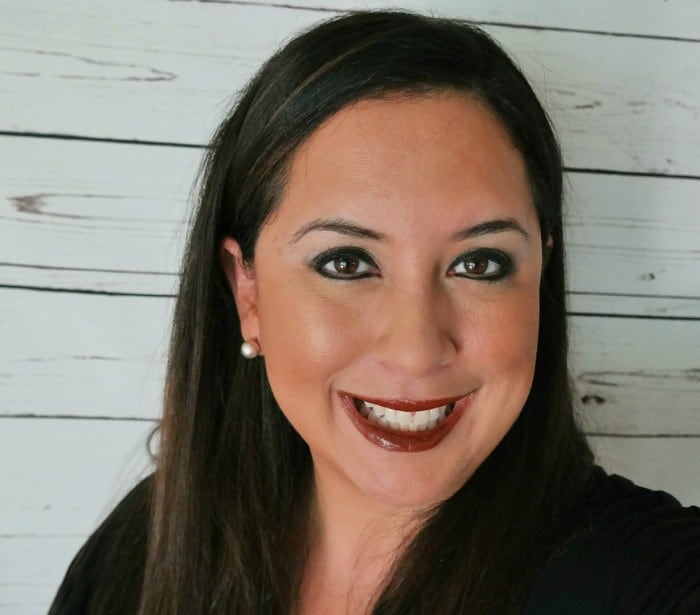 Conservamom is a PR Friendly Latina blogger with 6 kids and a bustling household that is ready to work with you!
Hi, My name is Elia and I'm the mom of 6 (12 and under) behind Conservamome.com. I've put together this page because like most parents we're just trying to make it through this crazy ride called parenthood.
My goal through this page is to create a busy mom's guide to Conserving your time, money and sanity.
As parents we struggle with many questions like What's best for our children? Are we making the right decisions? or the need for resources to help us achieve a peaceful coexistence with these little beings we've been entrusted with.
That's why It's important for me to help take out some of the work and create a resource for parents to help them maneuver through this crazy ride.
I have an amazing collections of resources, tips, tricks and hacks as well as some fantastic products i've been able to try out and put to the test for the last 10 years since this page began when my #2 was only 1 year old.
I am always up to trying out products, talking about them and having some fun giveaways. I also love projects to simplify everyone's life and am always looking for the best DIY's out there.
I am located in Pennsylvania and will travel cross country to bring my readers the best of the best.I also have contributors in Florida and Kentucky.
You can contact me at Mome @ Conservamome . com . I will help bring your brand the exposure it deserves through the trusted reputation I have established with my audience. Let's work together!
I've worked with a lot of great brands, here's a sampling of some of them: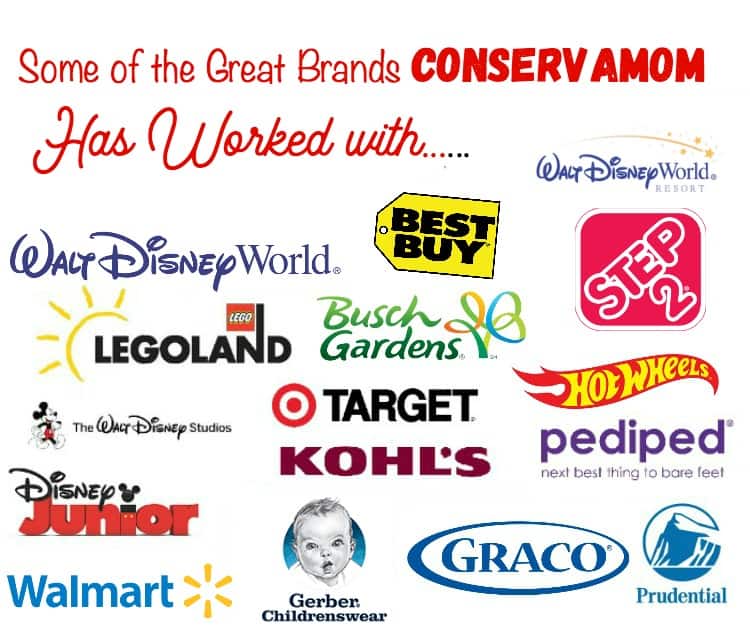 Conservamom's Social Media Stats
Facebook: 49600
Twitter:34100
Instagram:15300
Pinterest :40,000
Email Sign ups: 3500
Conservamom's Demographic is:
* Women
* Men
* Ages 25-47
* United States
* Canada
* Mexico
I would love to help you promote your business or brand.
Because I'm a busy mother, wife and woman I know how hard balancing it all can be, so I'm here to help my audience learn how to simplify their lives and enjoy the little things.
I also put together Blogger campaigns.
Through my 10 years blogging I've met some amazing bloggers I trust to promote the messages and products I stand behind. Because there are a lot of bloggers out there it's important to choose social influencers that will bring a positive message to your brand. I've done the leg work for you and have a group of fantastic bloggers to help maximize exposure to your brand. Reach out to me so we can collaborate on blogger campaigns!
Do you want to see your product featured on my page? Email me at Mome@ Conservamome.com for my rates.
I will work with you to help promote your company and back it up with my social media power.
Some of my favorite posts:
My Favorite Posts
Check out some of my favorite posts and collaborations. This is a sampling of some of the things I can do to help your brand.