Find out why Yogi Bear's Jellystone Park Camp & Resort in Gardiner, NY is a must on your travel bucket list. Disclosure: Although I was provided a stay at this resort free of charge for my honest review. My love of this amazing place is all mine!
Having kids can make vacation planning a bit complicated. Let's face it finding a place that will make the whole family happy, entertained ,won't break the bank+  not be a mess when it comes to logistics can be close to impossible. So as a parent with 6 active kids i'm always on the look out for vacation destinations that will make memorable events and maybe become a repeat destination.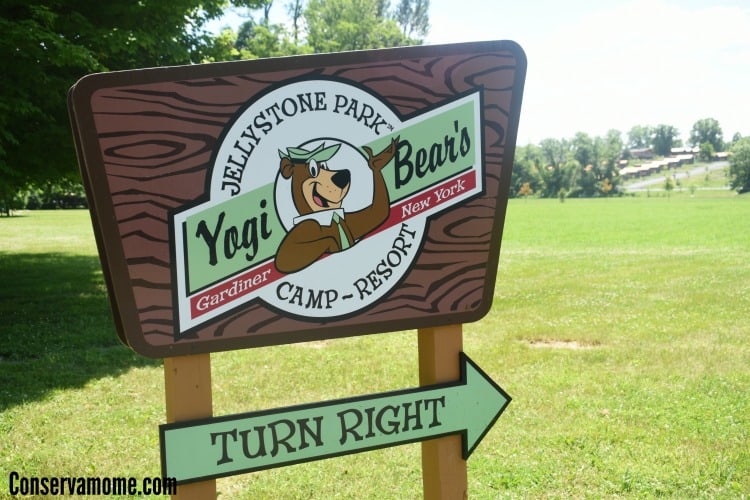 I first heard about Yogi Bear's Jellystone Park Camp & Resort a few years ago when we moved to New England. It was suggested by a friend we should check it out. For one reason or the other we just didn't go. However, a few months ago I was asked by the people at the resort to check out this fun destination and tell my readers what I thought. Little did I know that this adventure would make us fall in love with this resort more than we ever thought possible, most important putting it on our list of places we will definitley be back to!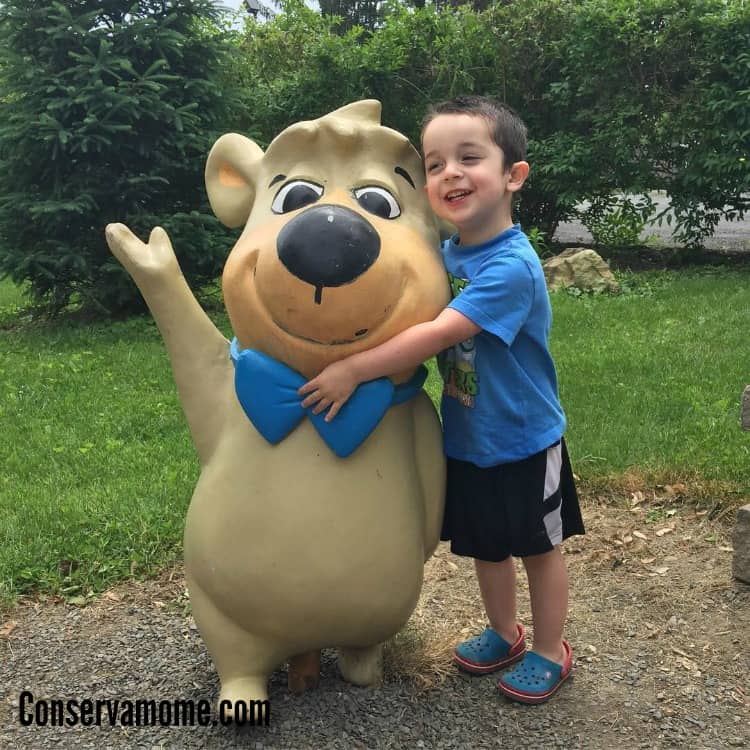 You may ask yourself what makes  Yogi Bear's Jellystone Park Camp & Resort so amazing? Well I'm about to give you 10 reason on why. I have to preface this list by telling you I could have had a list of 100 reason but for all intents and purposes I'll keep it short for the simple fact that I want this to be a tease to make you want to head over there and experience this amazing adventure yourself!
Read on and find out why it is that this is the must travel destination for all families of any size and budget!
1.Location-Although I visited Yogi Bear's Jellystone Park Camp & Resort in Gardiner, NY there are tons of  Yogi Bear's Jellystone Parks all over the country.To see where the closest Yogi Bear's Jellystone is to you, head over here .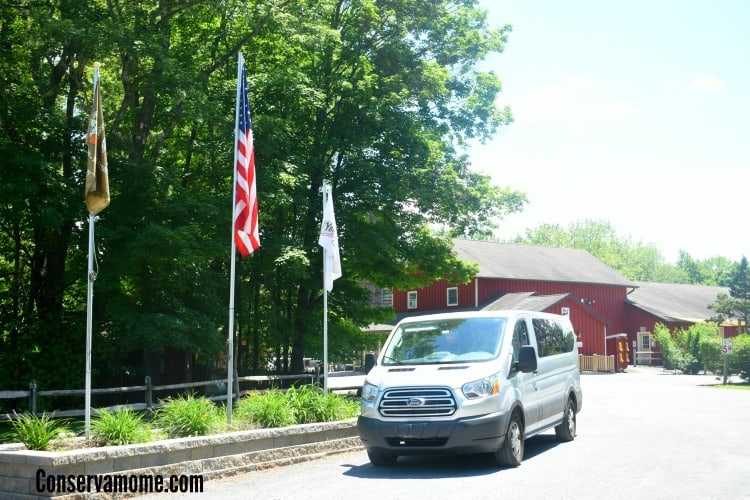 This location is actually about 2 hours  north of NYC which is pretty cool because if you decide to visit the Big Apple you can always head north to get your fill of gorgeous NY State beauty.2.There's something to do for everyone
2.There's a way to stay for everyone for all size families and budgets. I was surprised at all of the different ways you can stay at Yogi Bear's Jellystone park. You can go as simple as a tent location or go as grand as a luxury lodge. We had the opportunity to stay at the Hillside Premium loft cabin which was so cool. It includes a queen size bed, twin bunk beds, a loft area with plenty of space for a 4-5 kids or a few adults and a futon that sleeps two. The cabin itself will sleep up to 10 making this the perfect spot for a family of 8 like us!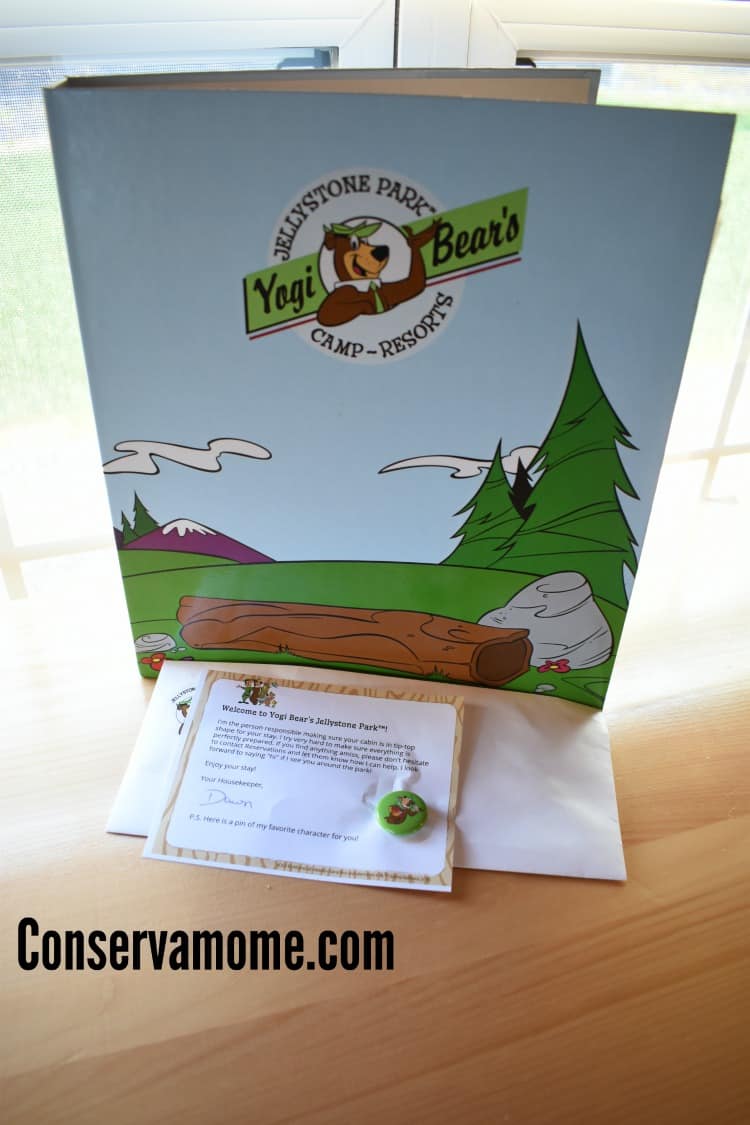 It also includes everything like eating utensils, pots, pans, coffee maker, microwave, stove(gas range),refrigerator, toaster, plates and mugs and plenty of storage for all the goodies you'll bring to eat there. Best of all they have heating and air conditioning so when you're trying to get out from the heat, you have a place to go to cool down.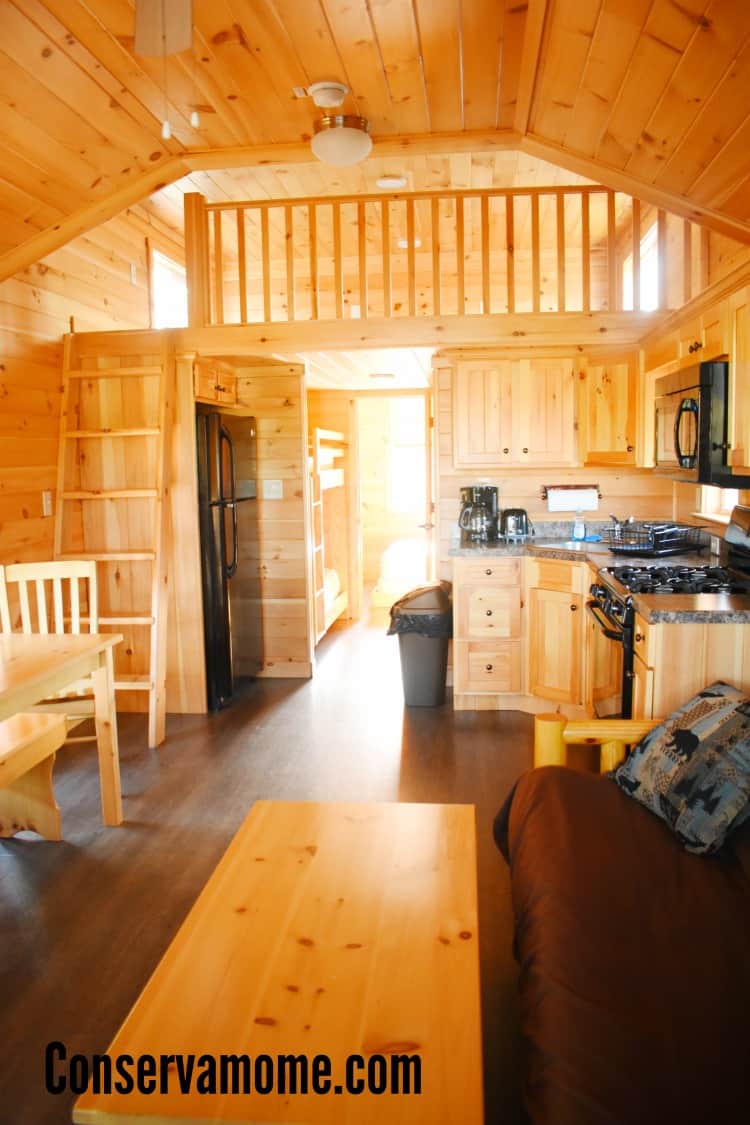 Like I said before there's also options to bring your own tent or RV. For those of you who choose a more rustic experience, you'll have the use of the great comfort stations located through the resort, ready to help you get freshened up :).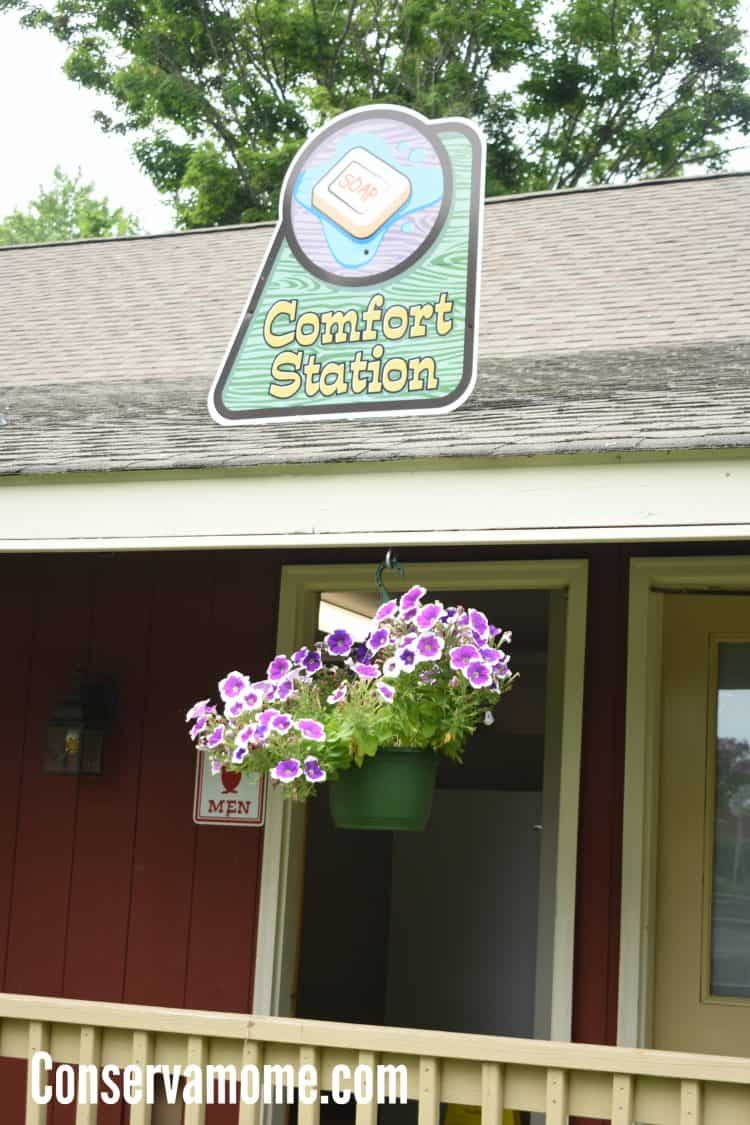 3.Price is on point:
Having 6 kids can make any vacation cost a fortune. Thankfully, like I said above there's a way to stay for every budget at Yogi's Jellystone. Most important even the Hillside Premium loft cabins like the one I stayed at start at $146 a night which is totally doable. Especially when this is one of the larger size cabins.
4. Lot's of ways to stay cool:
This resort goes all out when it comes to splashing into fun!  They've got two pools and one large splash area. I'm not going to lie this was probably one of the top reasons we loved the resort. These areas were sooooo much fun.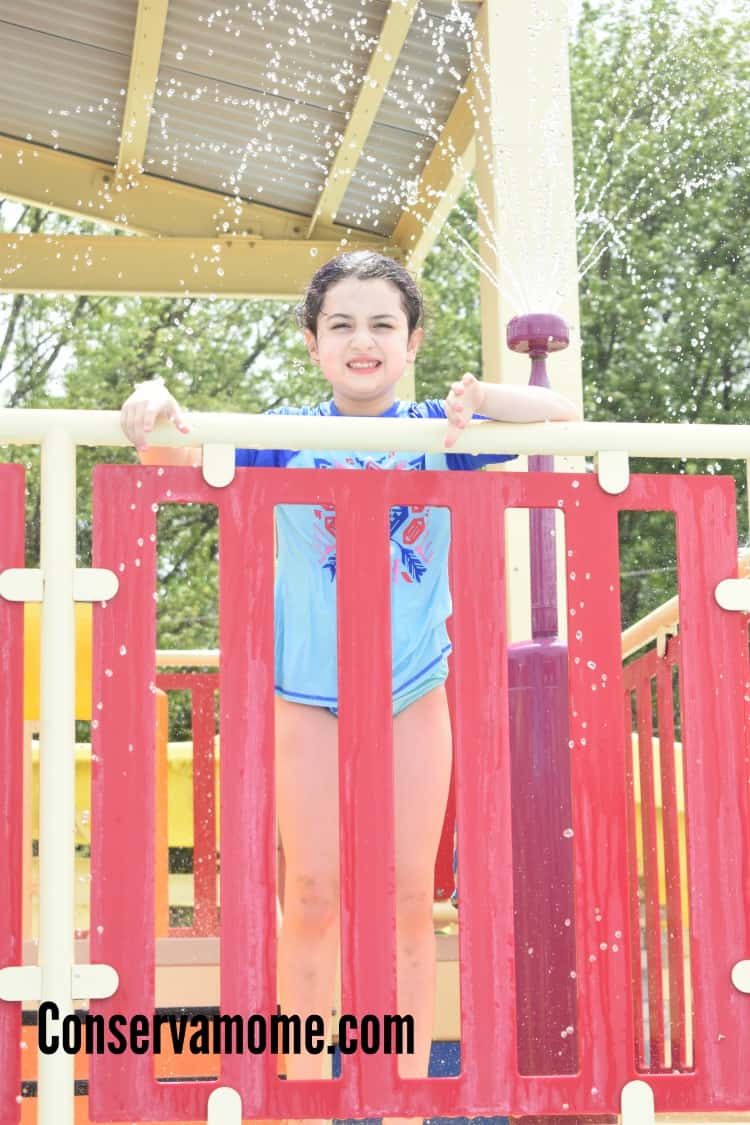 My kids ages 2-11 had so much fun splashing, swimming and cooling off.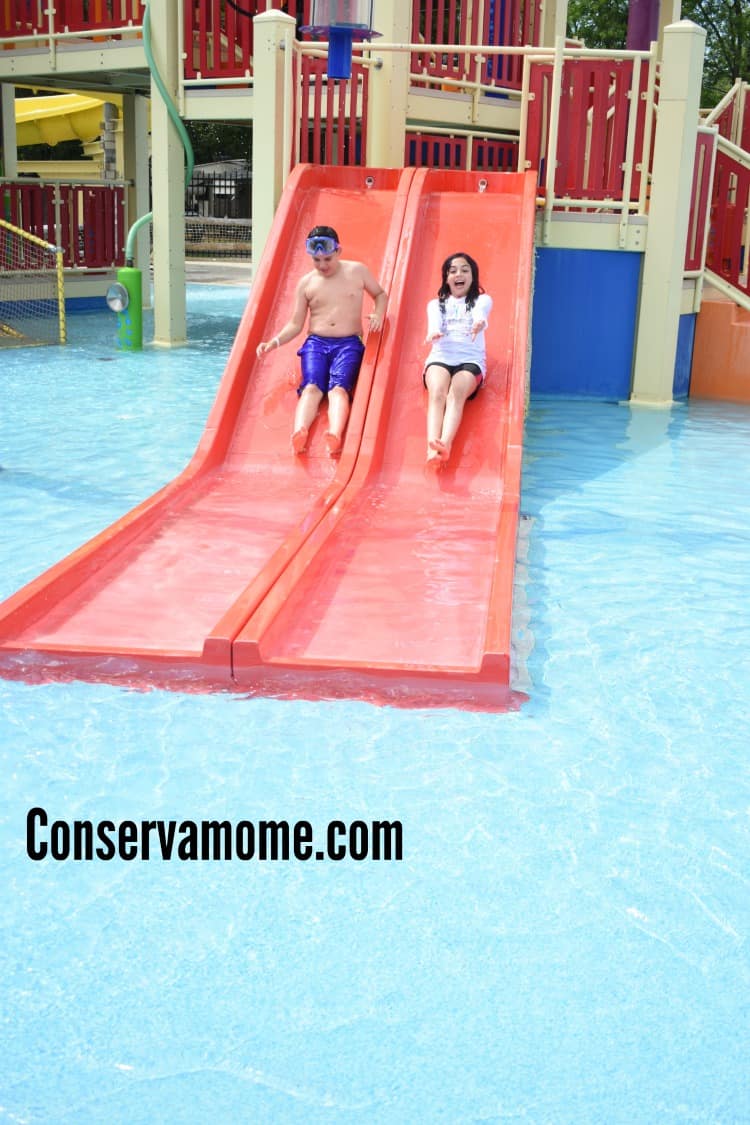 There's so many ways to have fun while cooling off.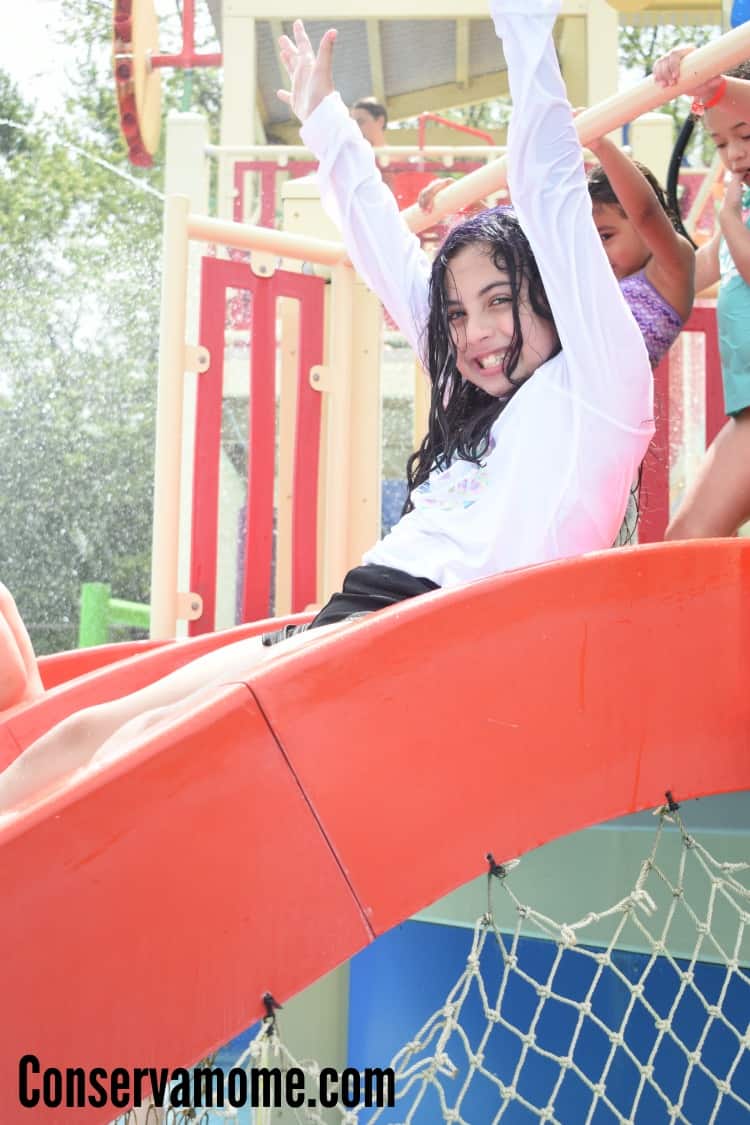 Best of all they have some fantastic cabanas you can rent to keep you out of the sun and comfortable while having fun.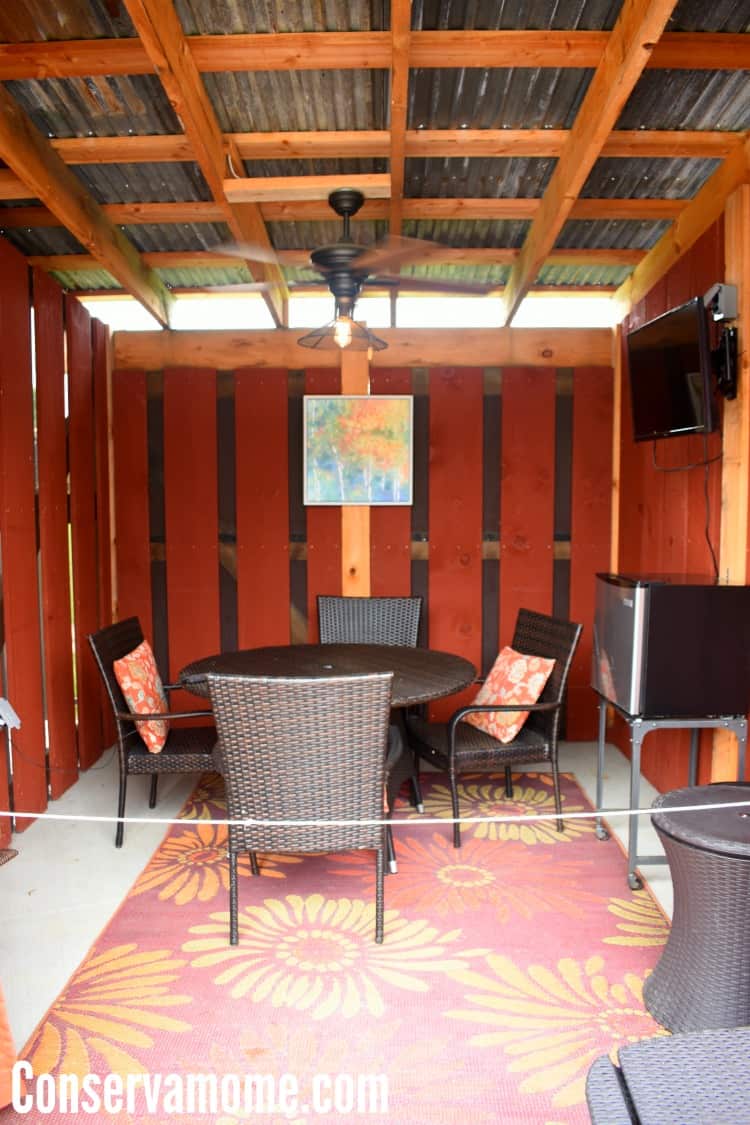 5.You can meet Yogi & Boo boo
I think this says it all. There are so many ways to see these fun characters, whether it's through character breakfast,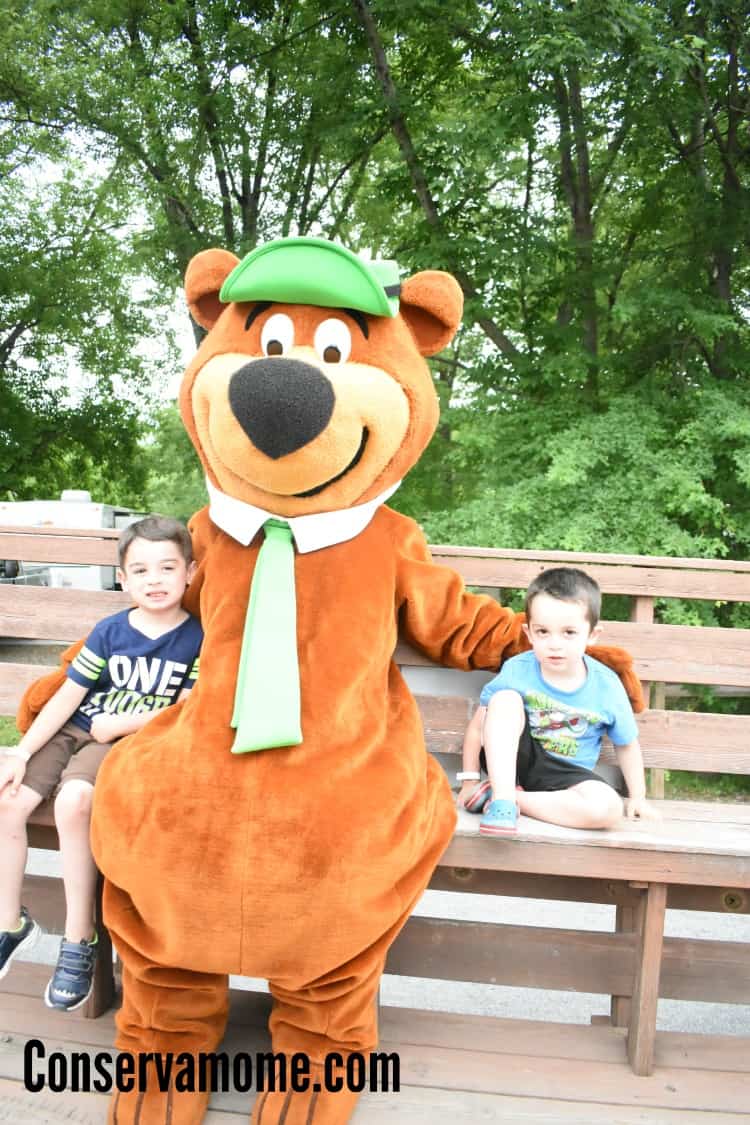 the Hey Ride (Yes Hey lol) and fun through the park.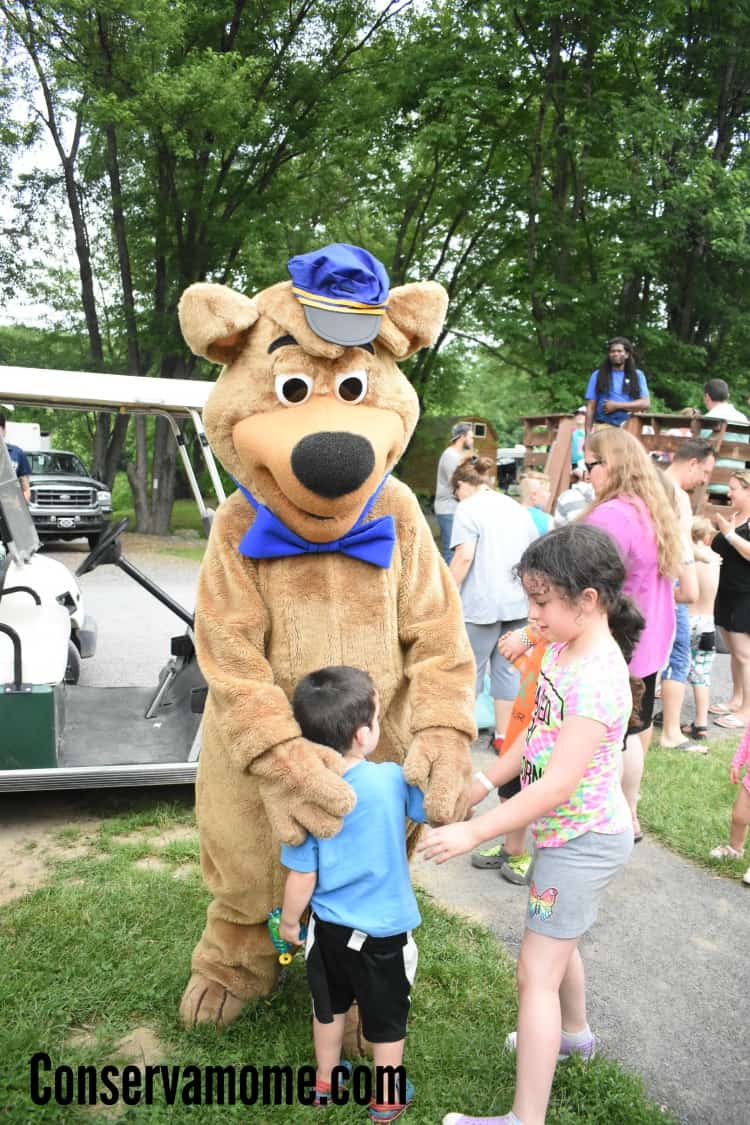 6.There's laser tag:
This one is a must if you visit. My family had SO MUCH FUN doing this.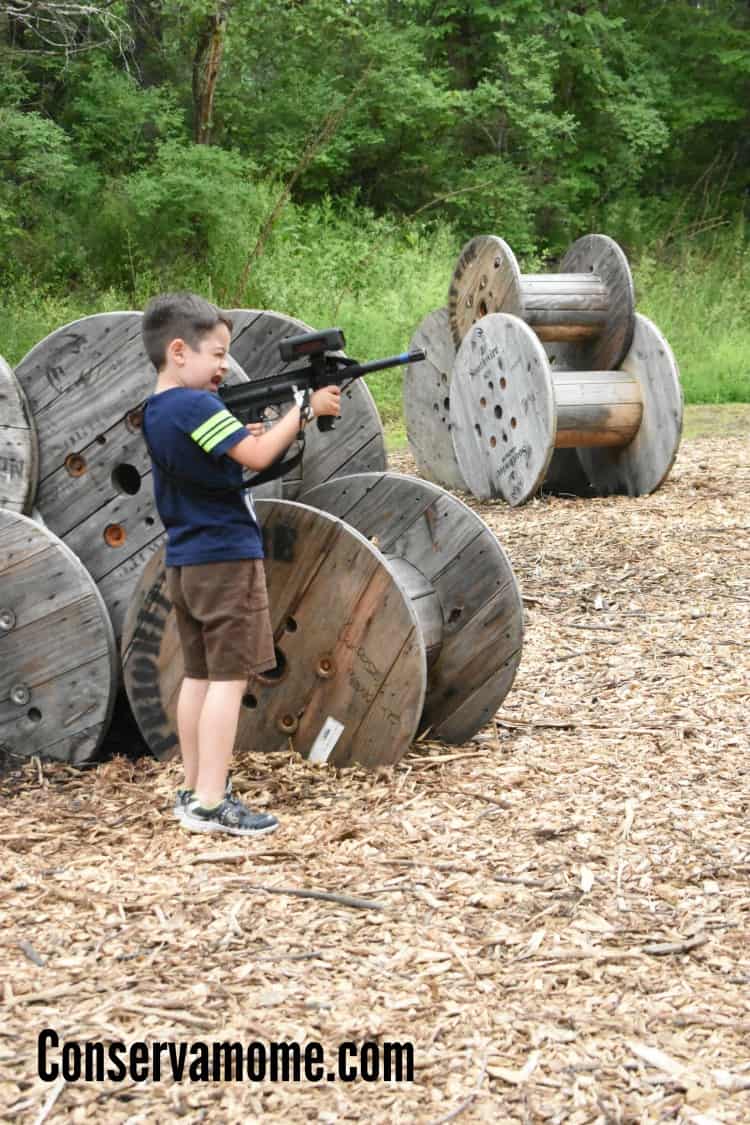 The Laser Tag field is phenomenally set up and so much fun. Full of places to hide and fun music playing in the background it's a real experience for all.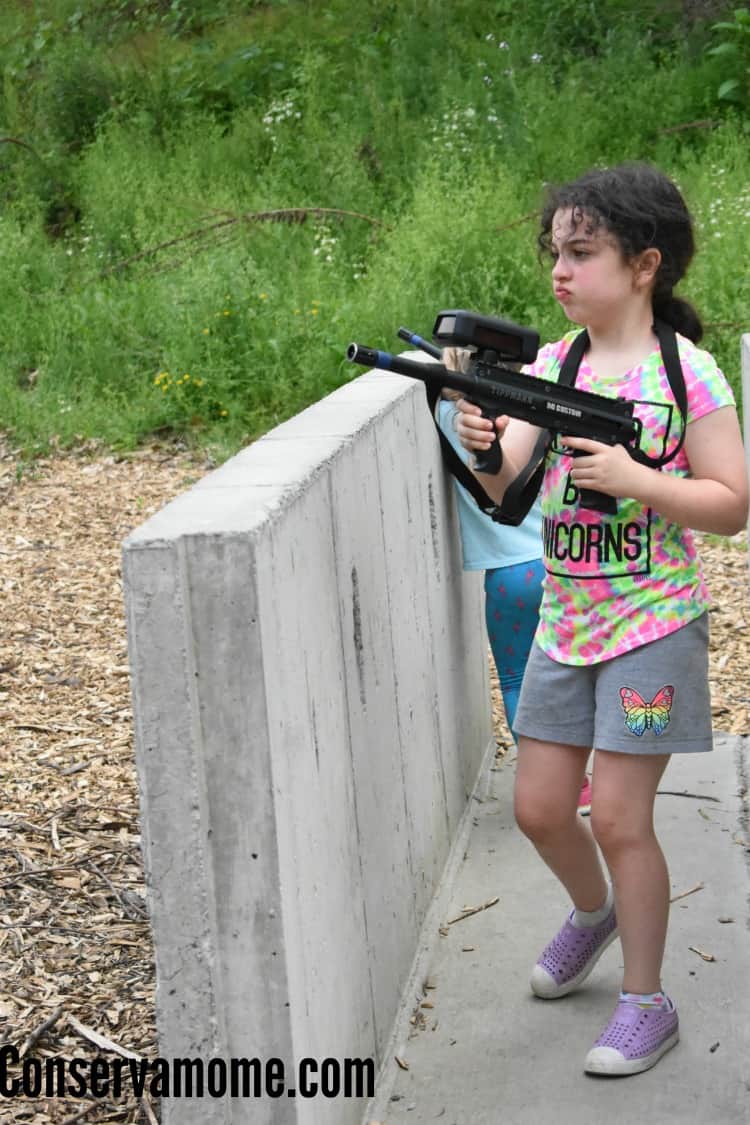 7.They have giant bouncers!
We spent a ton of time at the Jumping pillow and Jump pad. This is so much fun and even I joined in on the bouncing fun.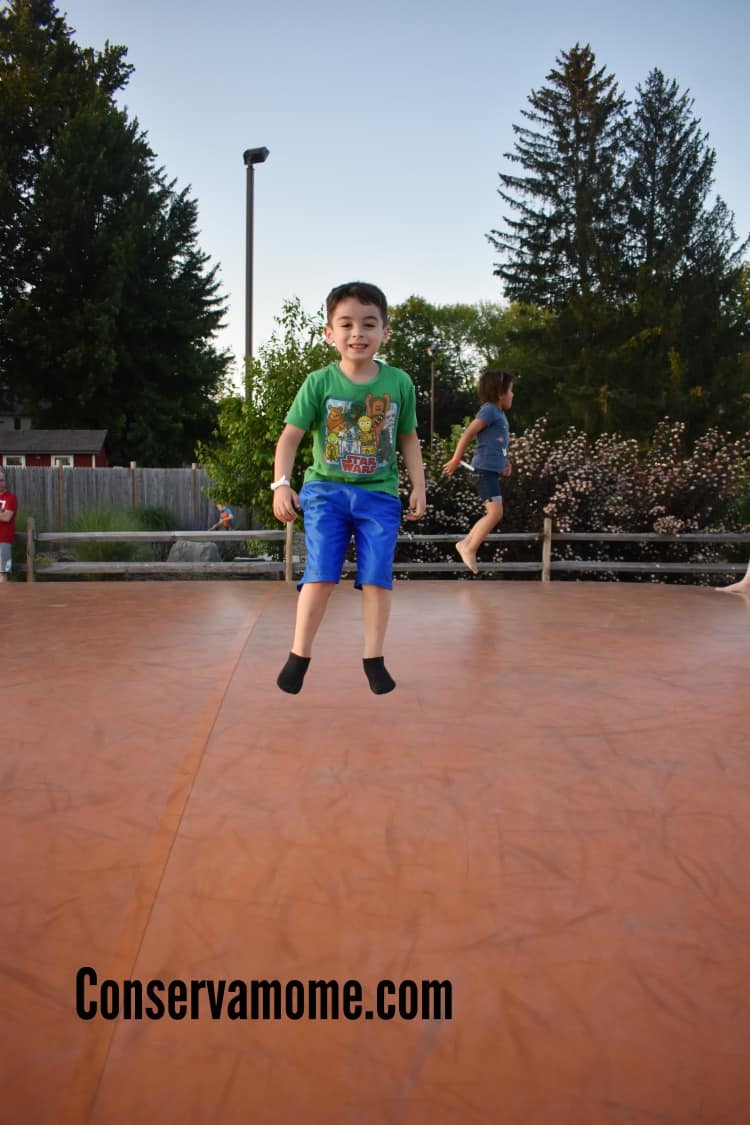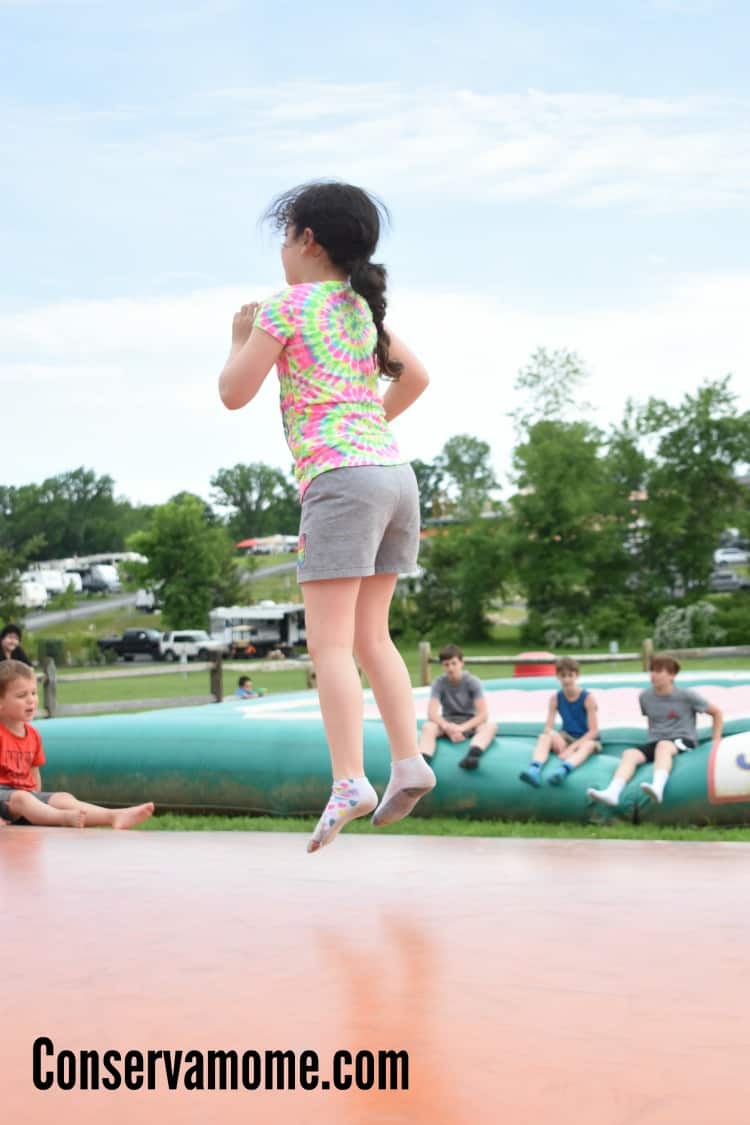 8. The food options :
So this was cool about the trip, as a larger family making our food is a huge money saver. The campsites and cabins allow you to do that. From grilling out on the coal grill.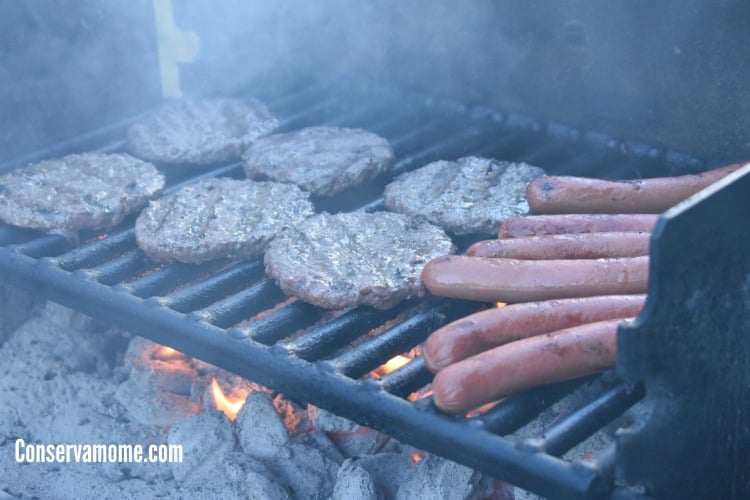 To a fire pit to make s'mores…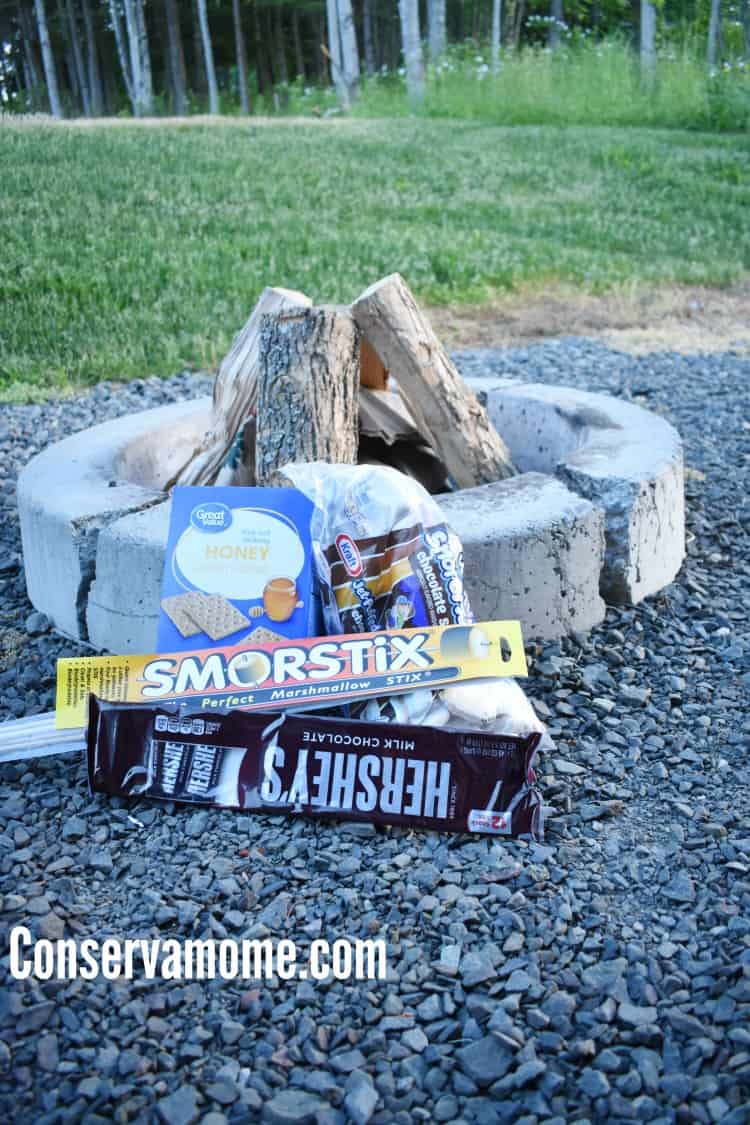 You get all the delicious camping treats in. You also have the option of making meals for the whole family inside of most cabin options thanks to the full kitchens they include.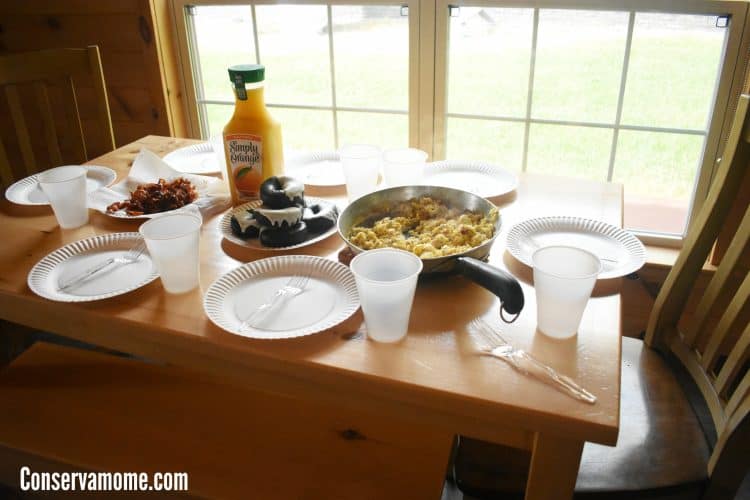 You don't have to bring all your food either! There are other dining options including a snack bar by the pool that serves refreshing drinks and treats for adults and kids.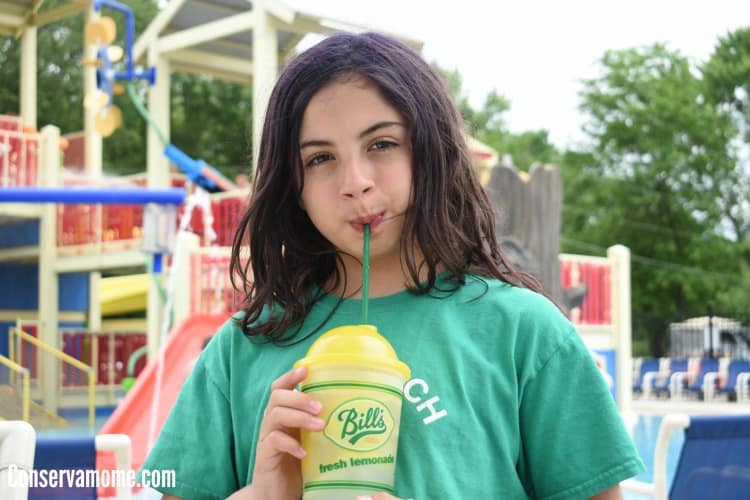 They do sell alcoholic beverages and food by the pool at reasonable prices which was really nice as well 🙂
9.There's so much to do!
Whether you just want to hang out at your local….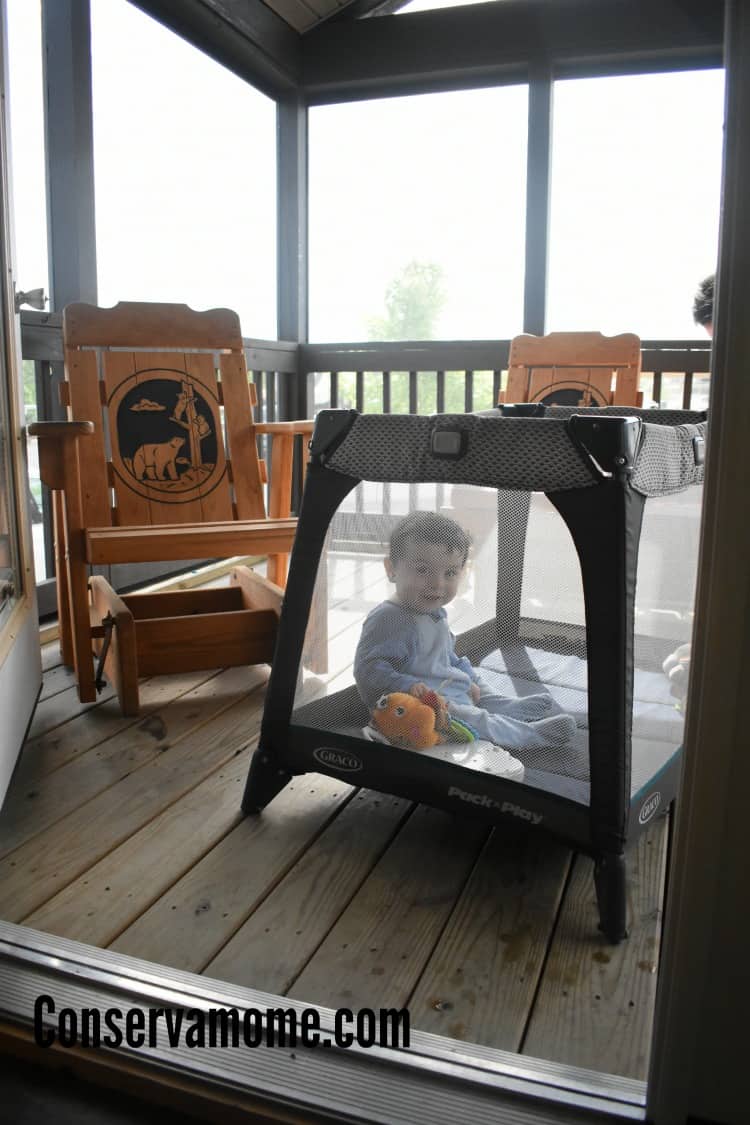 Sifting for Gems…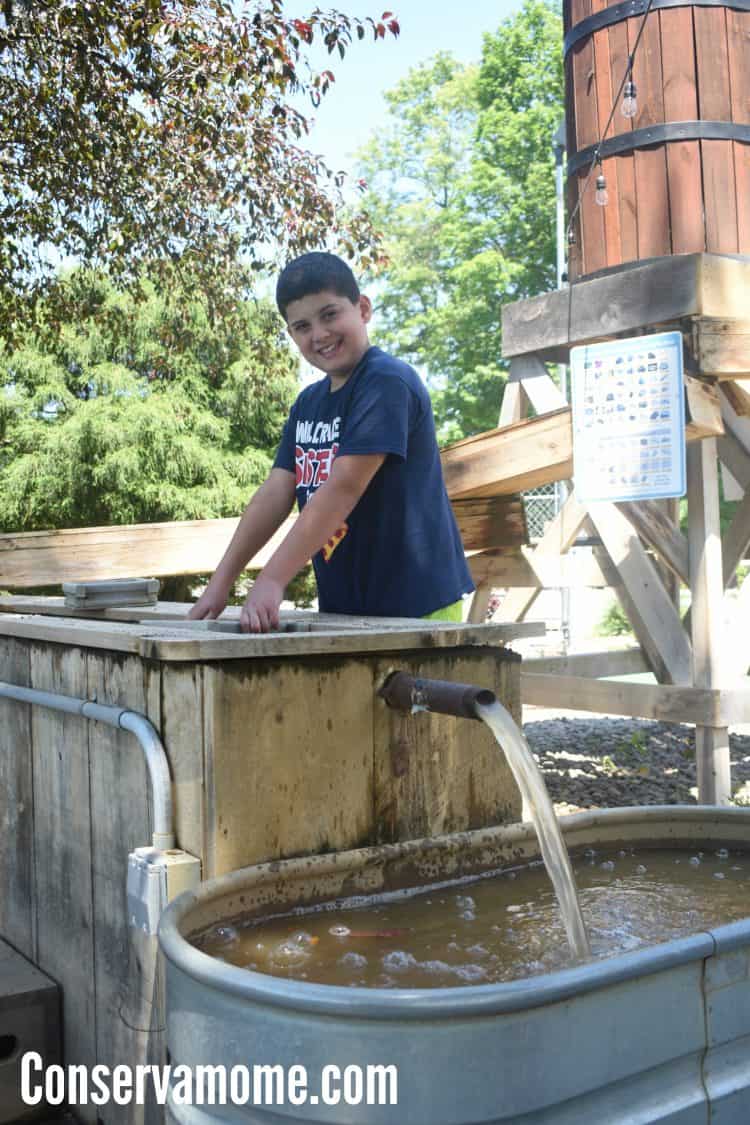 All the fun planned activities by the staff like the chocolate slide…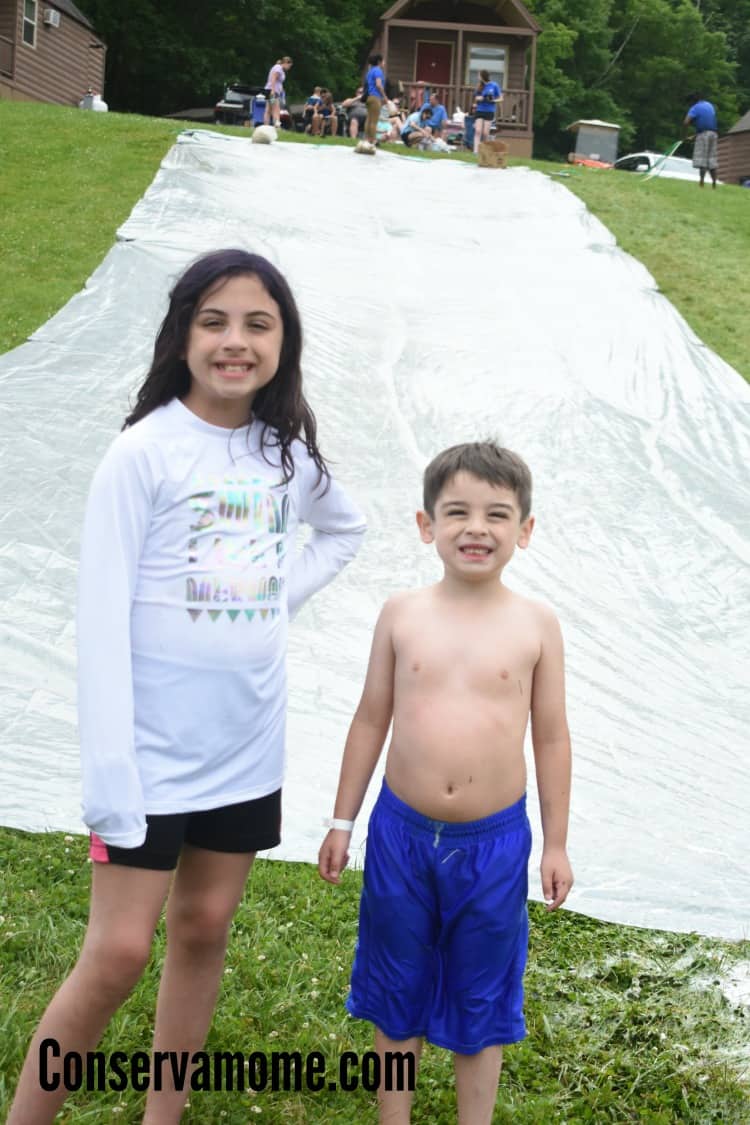 Mini Golf….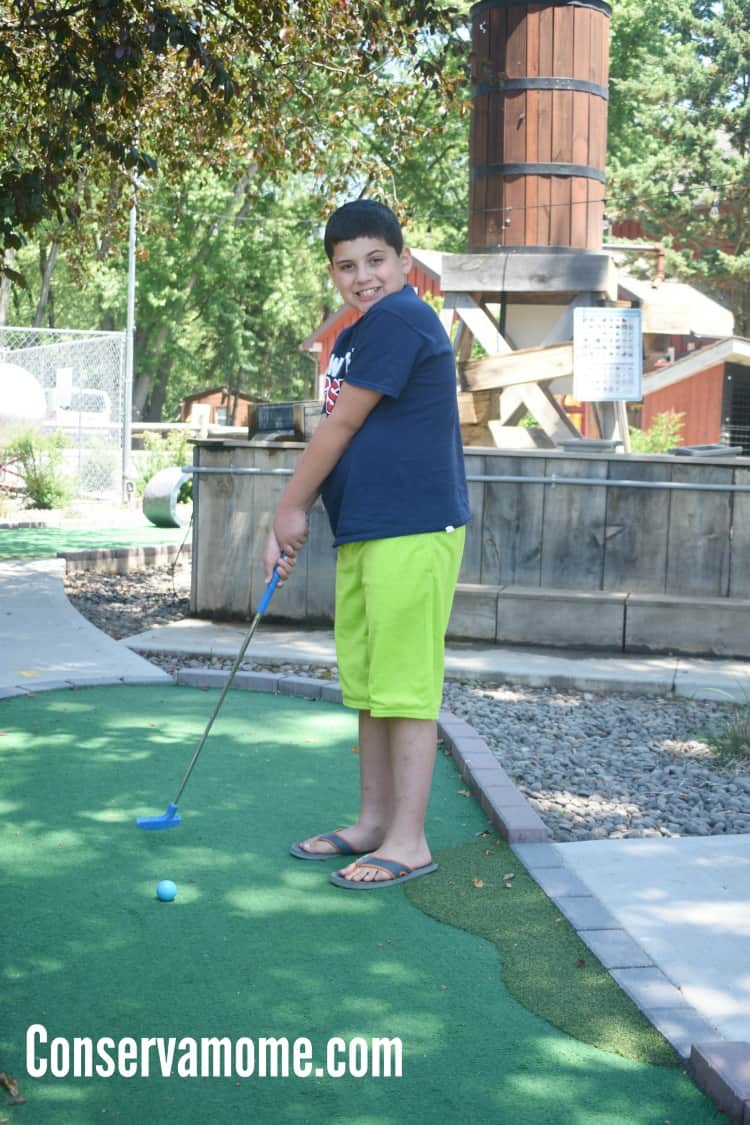 or some fun video game action…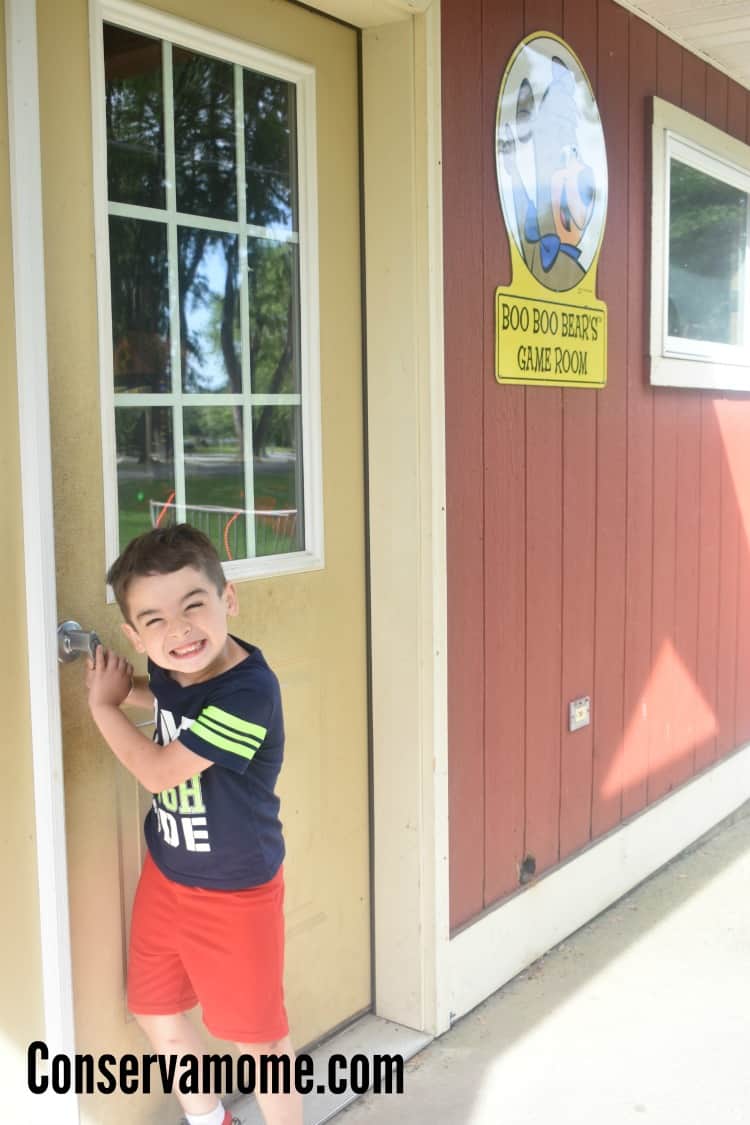 There's never a dull moment at Yogi Bear's!
10.It's simply heaven on Earth
It really truly is…This beautiful location is surrounded by beauty as far as the eye can see..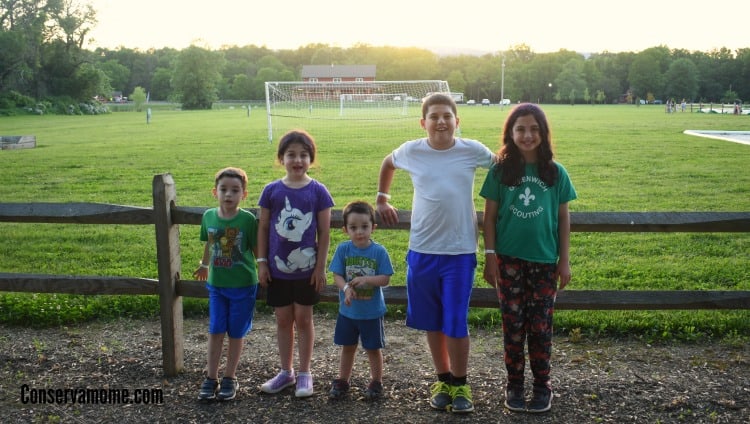 With gorgeous Lazy River views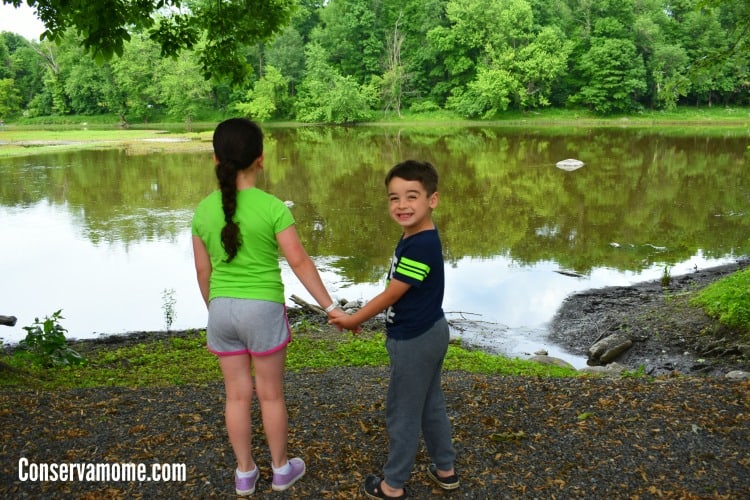 and colors beyond the scope of the imagination, Yogi's Jellystone park at Lazy River is the place to be…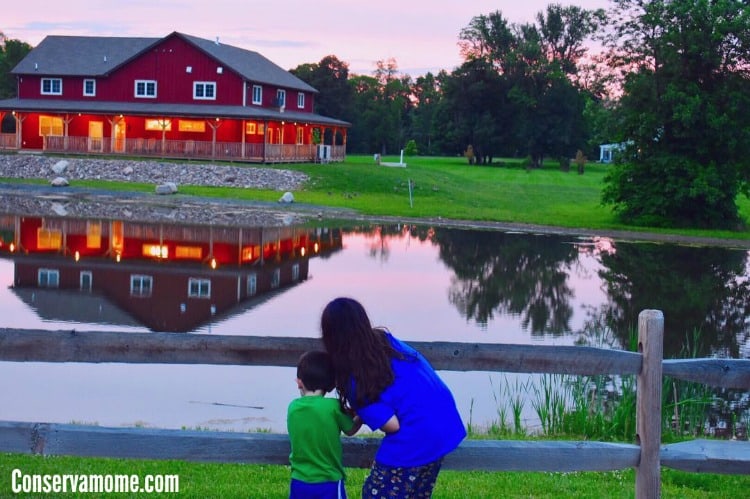 Check out a tour of the cabin and some more views below….
Something to note: When booking your vacation make sure and ask what services are available during your stay. Weekdays during the first part of the summer may have limited happenings. Although you'll still have a blast while there, you may not get the full experience such as character events, open snack bar or gift shop. Make sure and ask before booking your trip.
So what are you waiting for? Book your vacation today! There are some great packages and offers  available. You'll be so happy you checked out Yogi Bear's Jellystone Park Lazy River resort. My kids are already making plans to head their next year and with the amount of fun we had I can't wait!
Don't forget to get social with  Yogi Bear's Jellystone Park Lazy River resort on Facebook, & Instagram!