Find out why the Safety 1st Riva Travel system is a must have in your life. Disclosure: This is a sponsored post on behalf of my ambassadorship with Safety1st. However, all opinions are 100% mine. 
As a mom of 6 I've had a chance to check out a lot of travel systems and it amazes me how far they've come since my oldest (almost 12) was a baby.  Although most have come a long way with innovation there's always something lacking from the systems. Whether they're too heavy, too bulky or missing elements that are necessary for parenting survival. So when I found out about the newest Safety 1st system I was amazed at what I read but was even more excited to see some of the features and its innovative materials/design that will surely make this the top travel system around.
So head below and check out why this system is a must have for new parents and needs to be in everyone's registry.
1.Made from Recycled products
RIVA is the FIRST stroller made in the USA with a recycled stroller frame made of recycled products. The stroller is made from recycled polypropylene resin. The resin in the frame is made up of recycled potato bags and diaper tabs. The child tray and cup holders are actually made from a resin using Safety 1st car seats that have been recycled.  Through major retailers, they are able to recycle 20,000 car seats a year. 130,000 lbs of plastic saved from the landfill!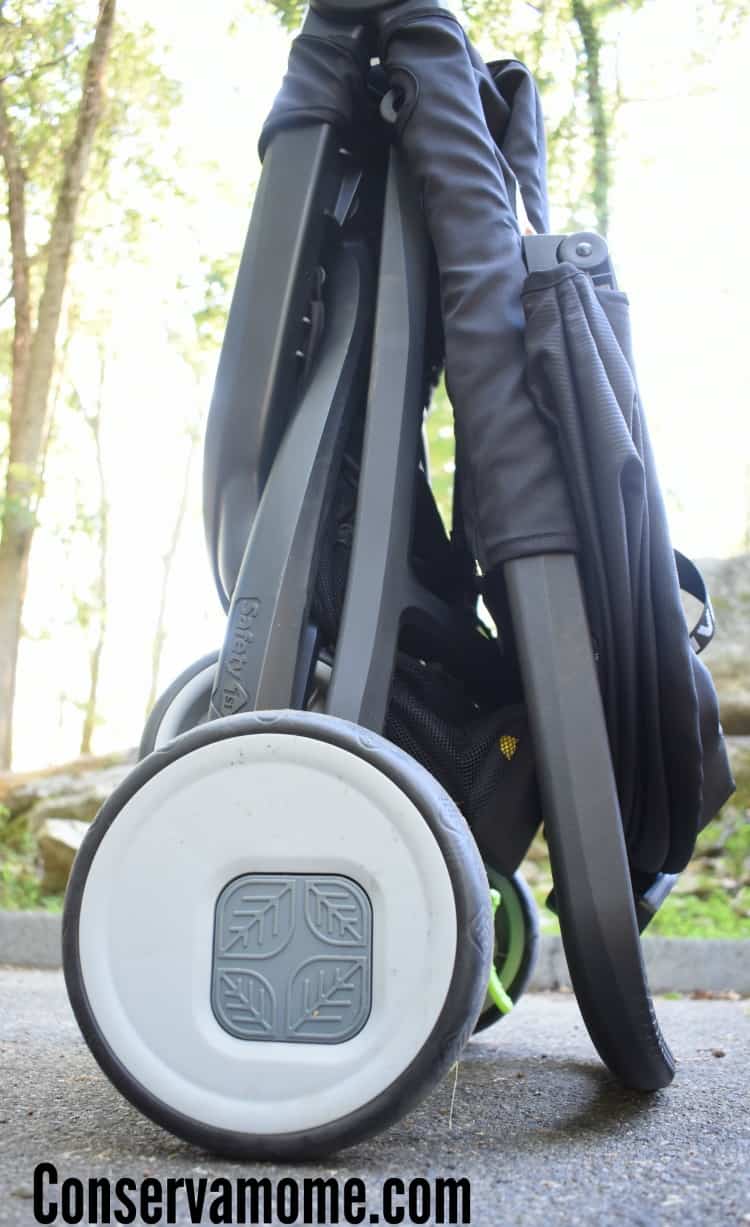 2.Made in the USAThe Riva travel system is made in the USA with American and Imported Parts. Best of all Safety 1st makes the stroller frame, the car seat shell and base + assembles the system in a Zero Waste facility in Columbus, IN. So you aren't just getting a product that is made from recycled products but made responsibly.
3.Incredibly light weight frame only weighs 18lbs.
This stroller is truly a light weight stroller with all the beauty and functionality of a full size stroller. Sure many strollers claim to be light weight but in the end you always compromise on necessary features. This stroller was able to get the great features found in full size strollers only made for the busy parent who's on the go and doesn't have time to lug around a massive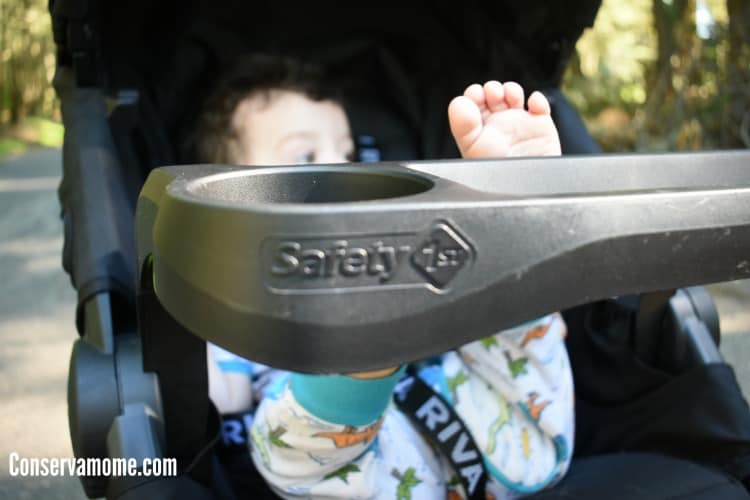 4.Easy-off, machine-washable fabrics for stroller and car seat
Who has time to worry about messy car seats and strollers? Both stroller and car seat have easy off washable fabrics making clean up a breeze because let's face it babies are messy!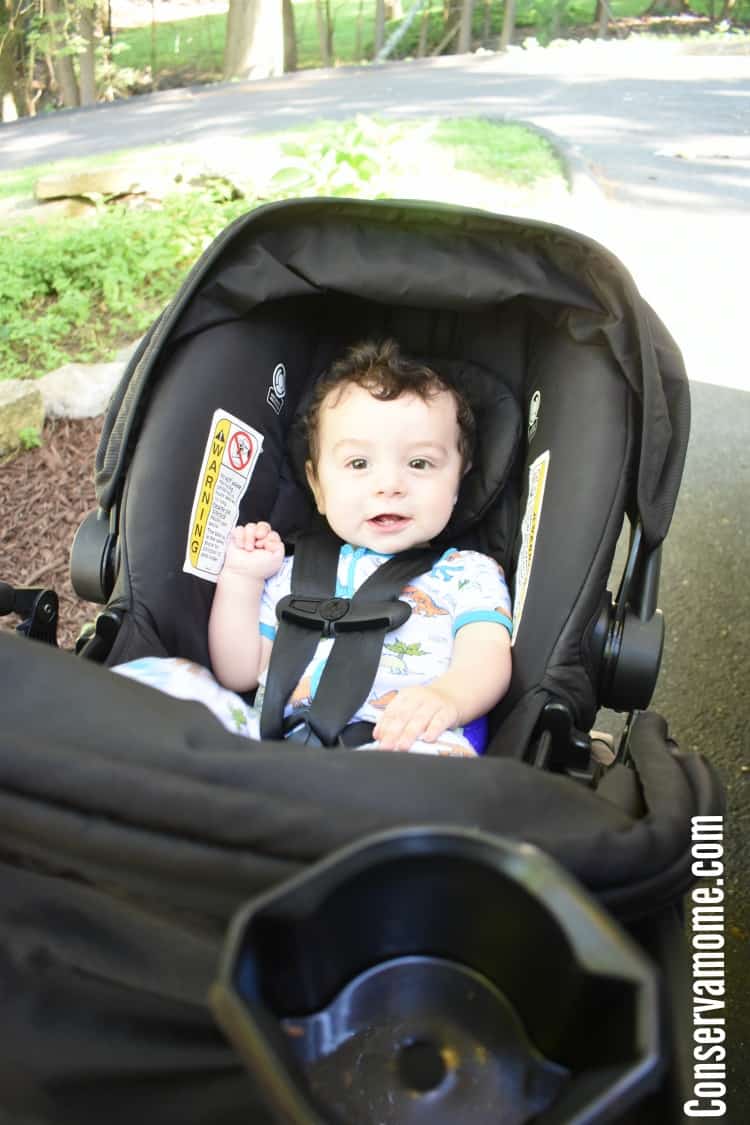 5.Two innovative parent cup holders that can double as viewable cell phone holders
The Riva comes with two cup holders that make it easy not just to put your drinks in but to put doubles nicely as a cellphone caddy. So you can have everything in one place when out on your adventures.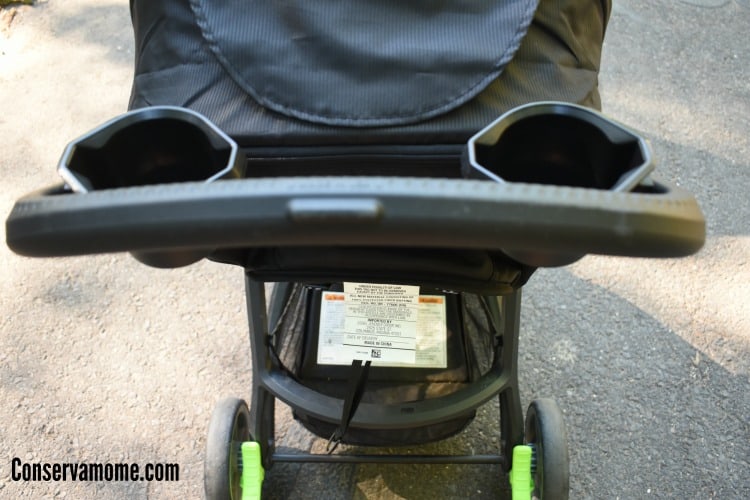 6.The Safety 1st onBoard 35 FLX infant car seat has side-impact protection for children 4-35 lbs.
Which means you'll get all the safety features necessary to keep your little one protected without worrying about compromising on any of the comfort features.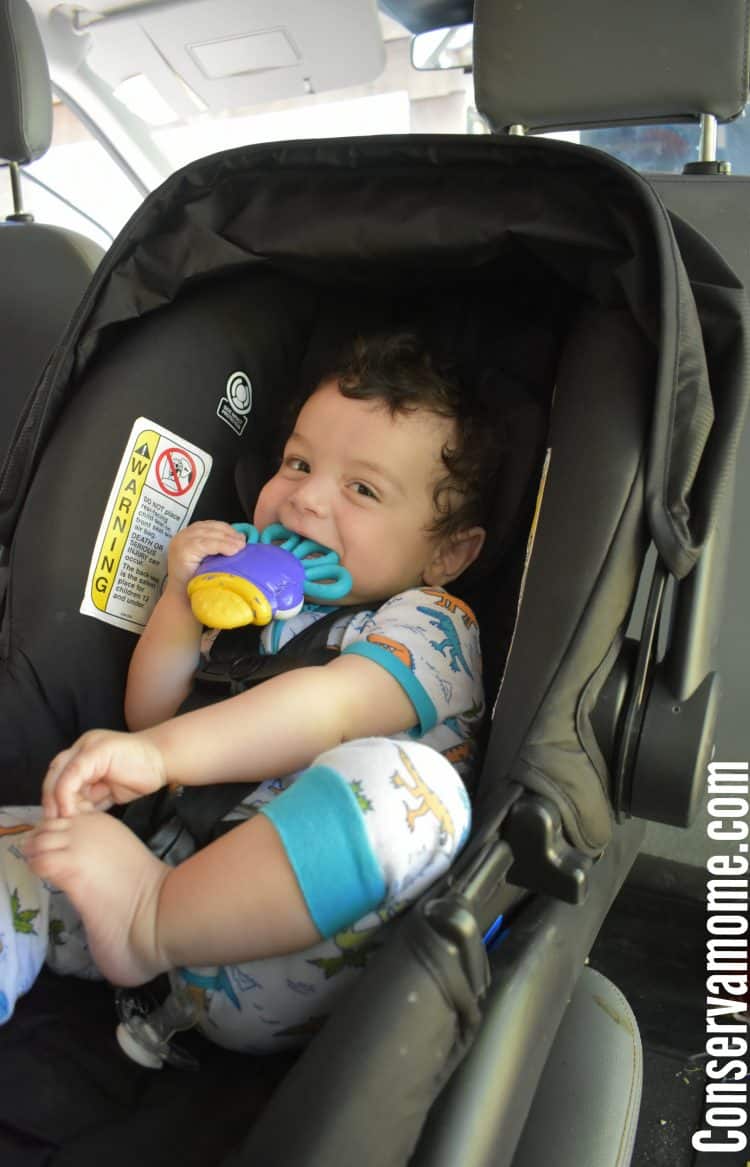 7.Generous storage basket and canopy with peek-a-boo window
You can always keep an eye on your baby thanks to the peek a boo window and most important store everything you need for baby in the big storage basket below.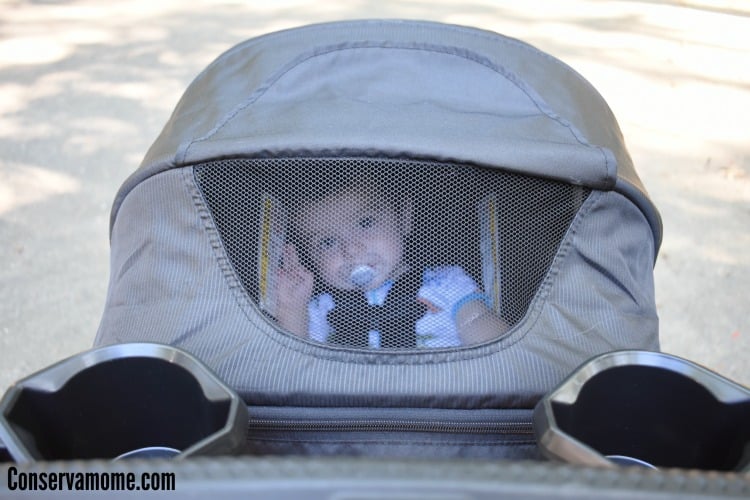 8. One-hand Lift-to-FoldTM closure that is compact, auto-locks, and stands on its own when fold as well as easily adjust for baby's comfort.
This stroller is crazy easy to fold and has a one hand lift to fold which is perfect when you're trying to balance a baby and everything else.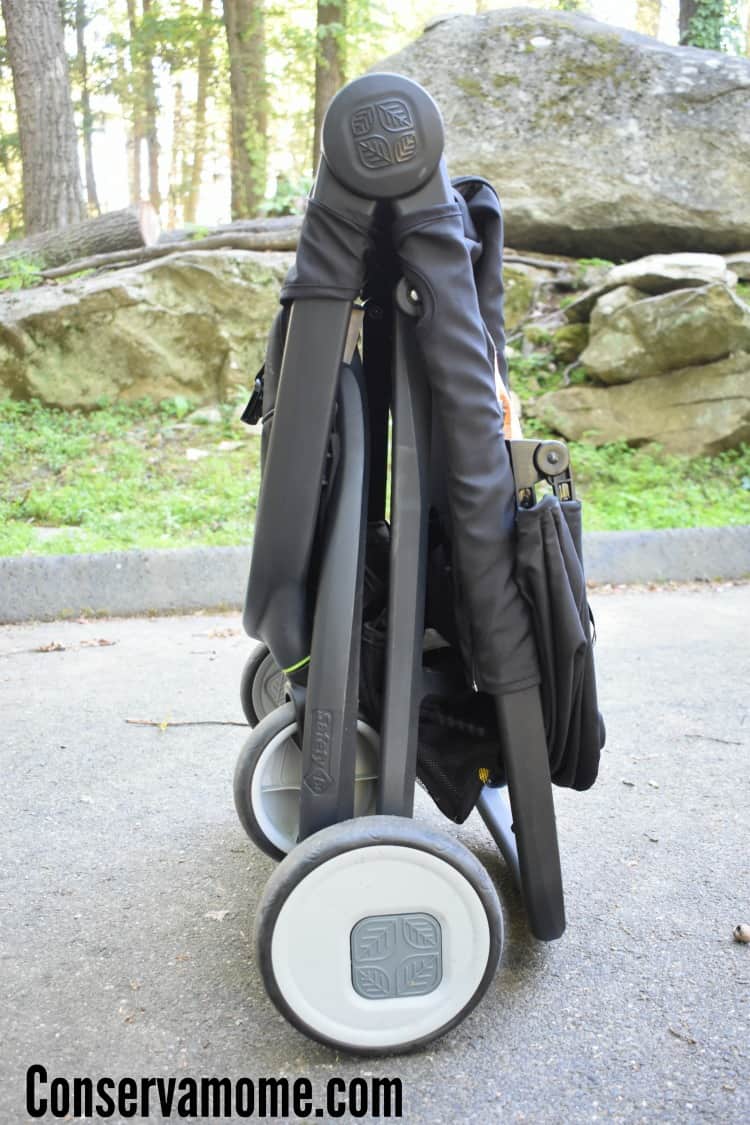 Most important you can easily adjust baby whether he's sleeping or ready to explore.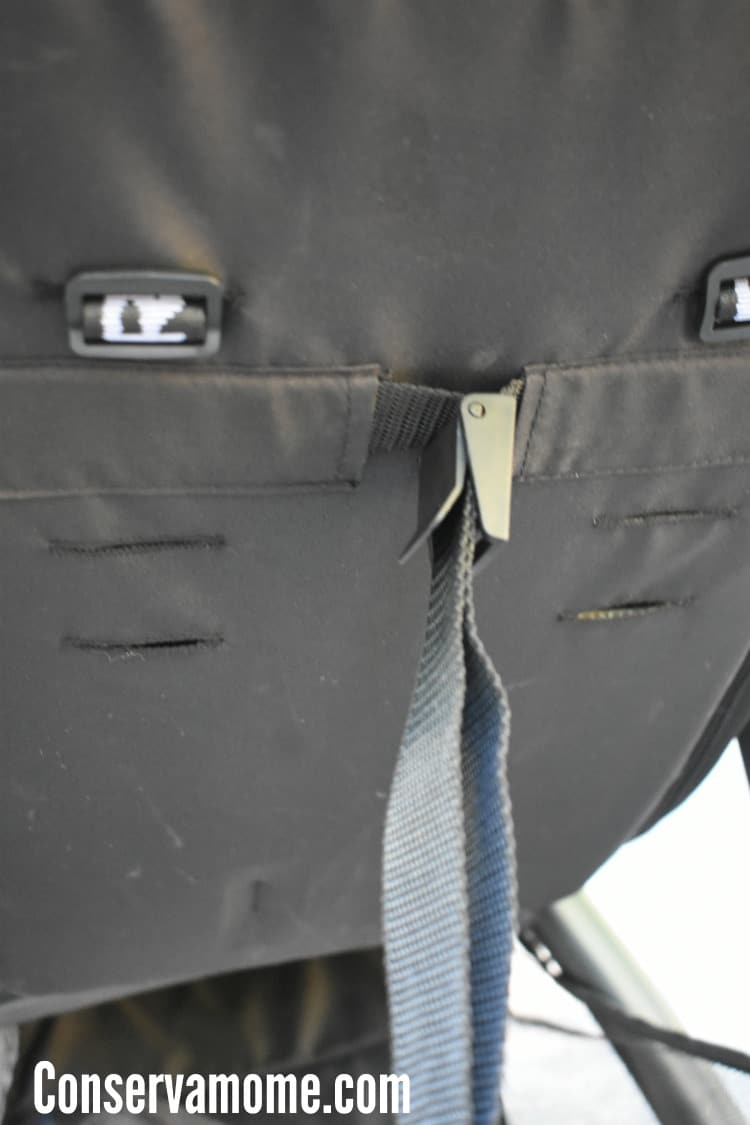 9.Car Seat has an ultra-light weight design and only weighs 7.5 pounds
With some great safety features and true and tested technology you won't have to worry about baby 's safety thanks to Safety1st!
10.Quick Click connect for stroller allows you to securely attach the car seat to your stroller with one simple click
When you're on the go you can easily keep going thanks to the easy to attach simple click.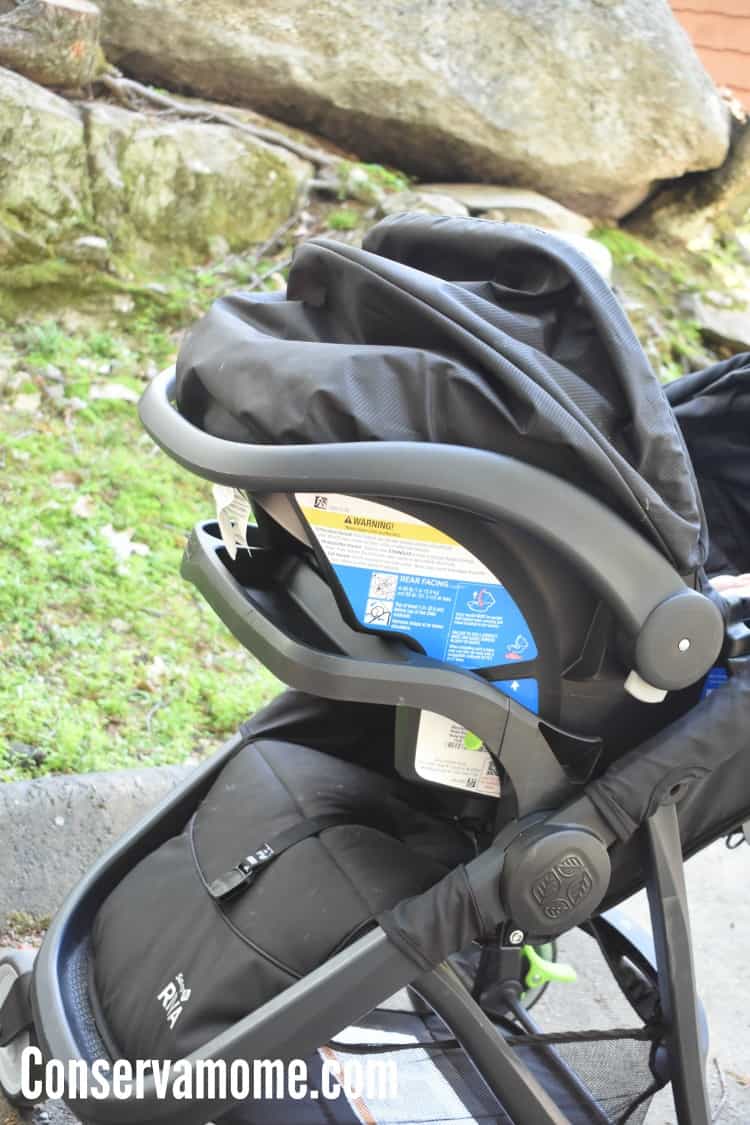 So whatever adventure you go on, whether a walk around the block or a trip away from home make sure and include the Riva Travel system on your must have list!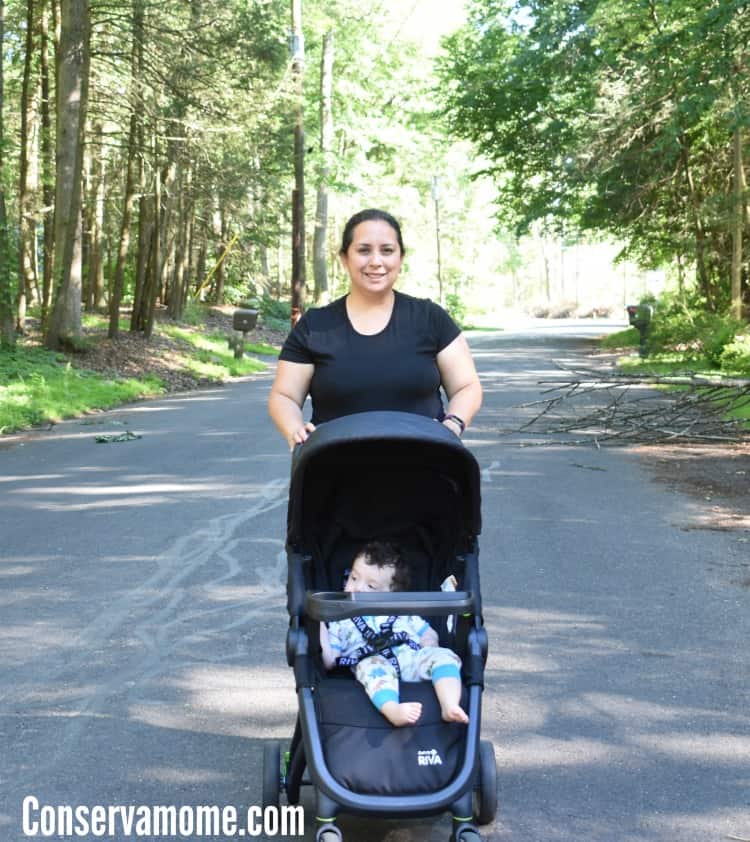 To find out more about the Safety 1st Riva Travel system head over here. 
Keep up with all the fun news, ideas and more from Safety 1st on Facebook, Twitter, Pintereset or Instagram.