This sweet treat will have everyone finding their sweet tooth. If you're wanting a simple but delicious dessert that you can add to other food items or literally just eat by the spoonful on its own, you're going to want to learn how to make homemade Dulce De Leche in the Instant Pot!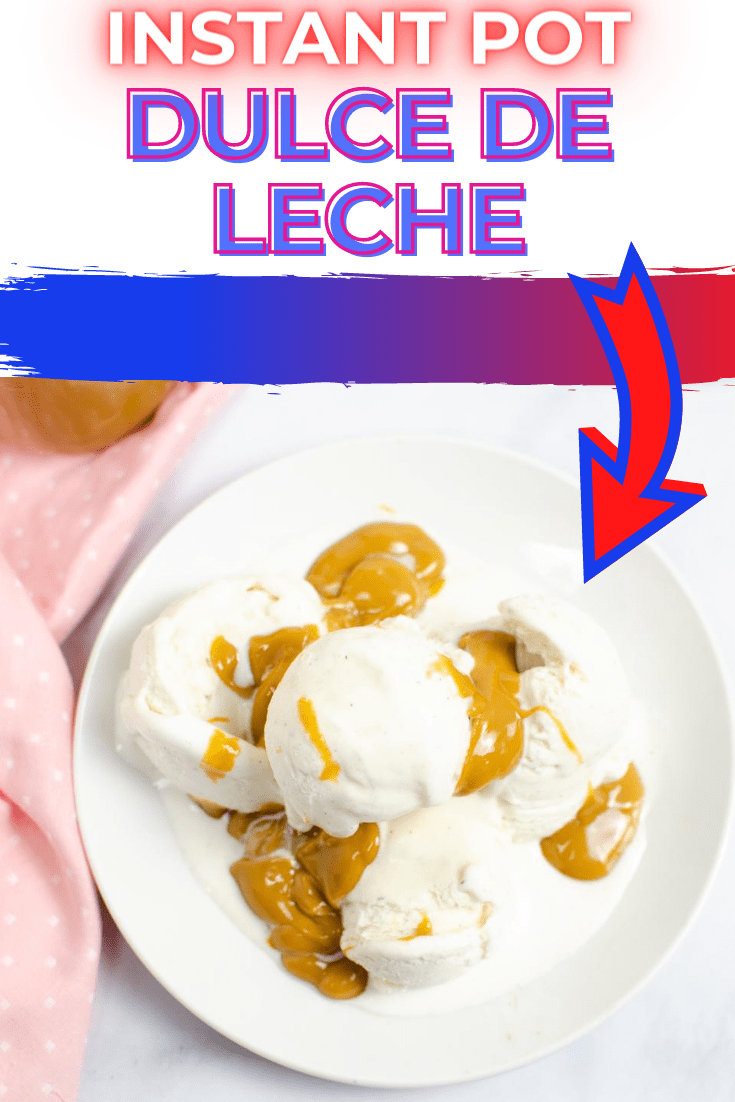 This post contains affiliate links. That means that if you make a purchase after clicking on a link I may earn a small commission at no extra cost to you.
How to make Homemade Dulce De Leche in the Instant Pot
I'm a big fan of my Instant Pot for many reasons that this simple dessert recipe is one of them. I love knowing that I can add in just one simple ingredient and when I come back after an hour of time, it'll have transformed into something magical and wonderful, all without me having to do literally anything at all.
While many people use this as a topper for pies, ice creams, or even a scoop on their oatmeal, I've been known to just grab a spoon out of the drawer and dig right in. Because in my mind, sometimes all I want is that taste of sweetness without having to be bogged down with anything else. And this simple Instant Pot Dulce De Leche dessert gives me just that!