This recipe is the mother of all sweet Holiday treats. This Amazing & easy Christmas crack will be the hit wherever you take it.Sweet and Salty, crunchy and gooey are just some of the delicious textures you'll experience while taking each bite of this amazing Christmas dessert.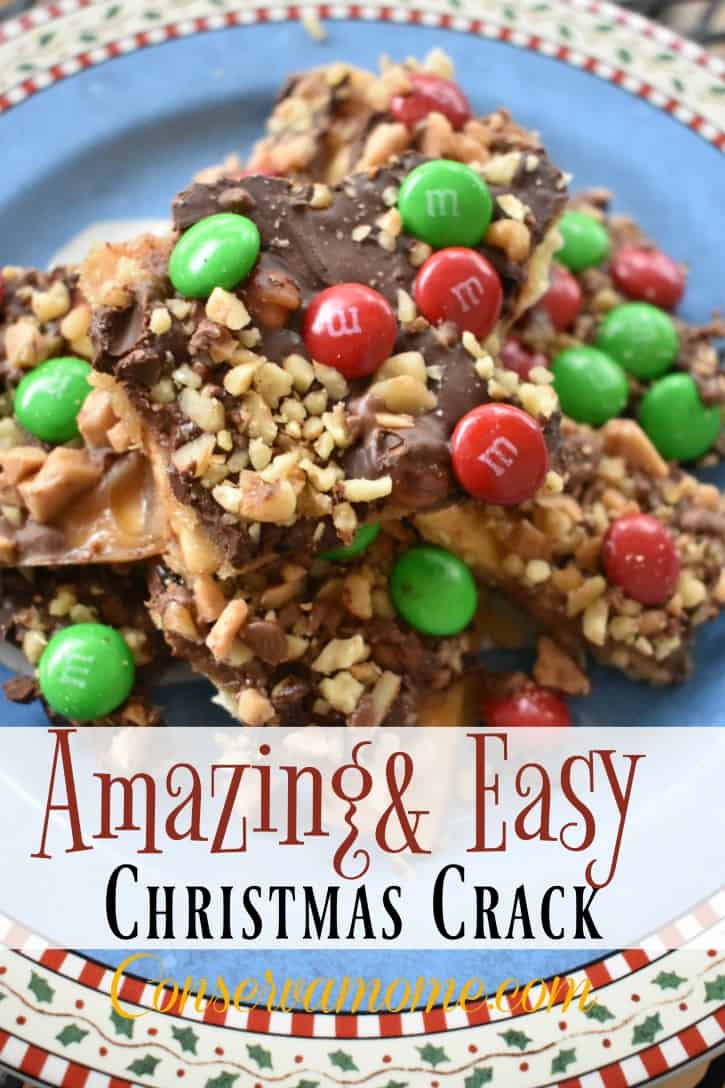 Amazing & Easy Christmas Crack Recipe
Christmas Crack probably one of my favorite Christmas treat recipes ever. I've made it every year since I got the recipe when I was a newly wed. It has such a variety of textures and flavors in each bite that make this an amazing symphony to the senses.
However, what makes Christmas Crack even more fantastic in my opinion is how crazy easy it is to make.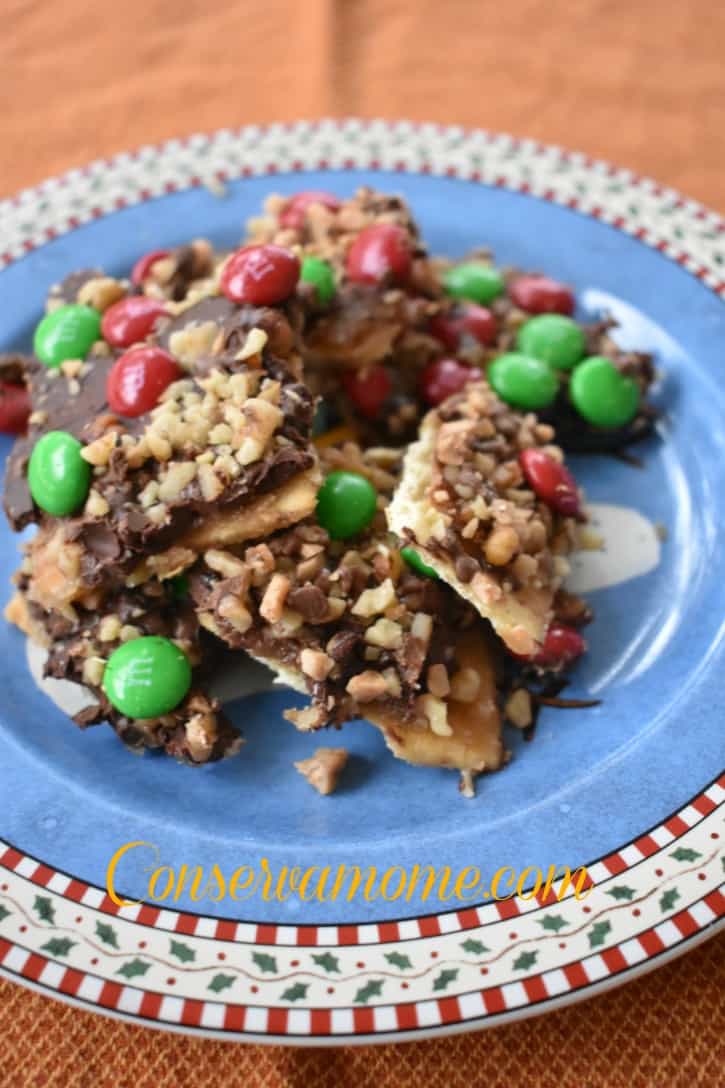 Christmas Crack as it's "lovingly" called is really such an amazing and delicious Holiday treat. It's made with so many delicious flavors and textures making this a Holiday Favorite. The sky's the limit to the many combinations you can make with this treat and in essence it calls for any treat you have in the cupboards.
What You'll need to make Christmas Crack
Saltine Crackers
1 Cup of Brown Sugar
1 Cup of Butter
2 Cups of Chocolate chips
Any Candy or Nuts you have on hand (I used heath bits, M&M's , Chopped Walnuts)
To Begin:
Spread out the saltine crackers on cookie sheet with sides. Make sure they are flat and touching on the sides.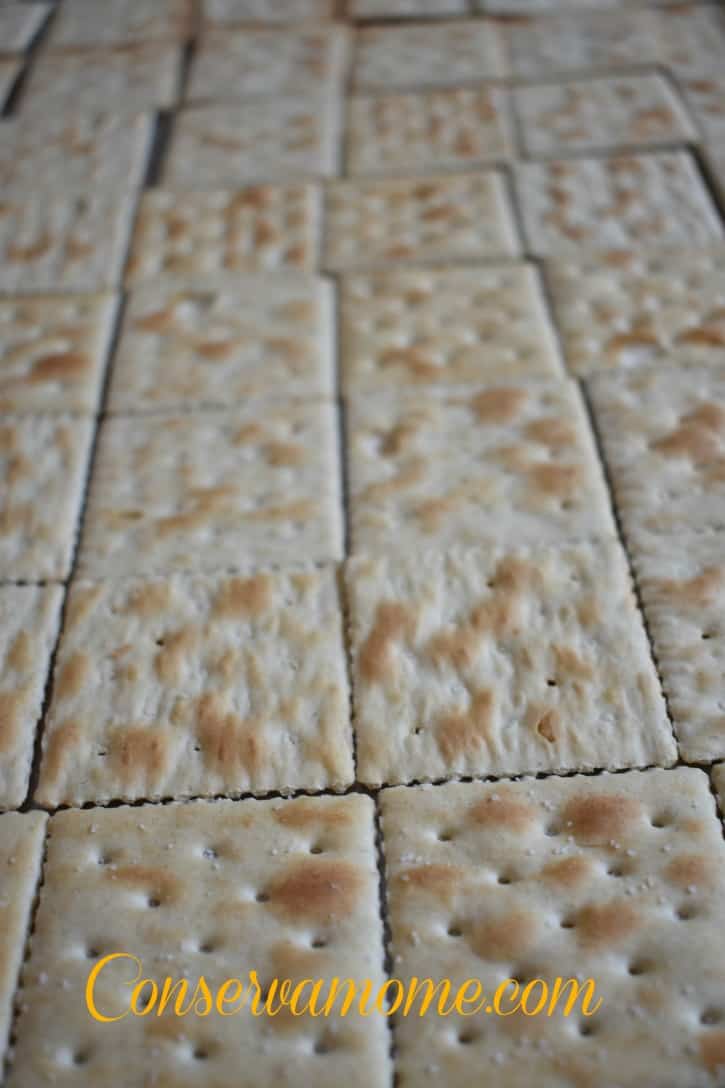 Once you've spread the saltine Crackers you will make the ooey gooey caramel. It's Easy! Just combine 1 Cup of brown sugar and 1 cup of Butter until it boils. Make sure and stir it continuously.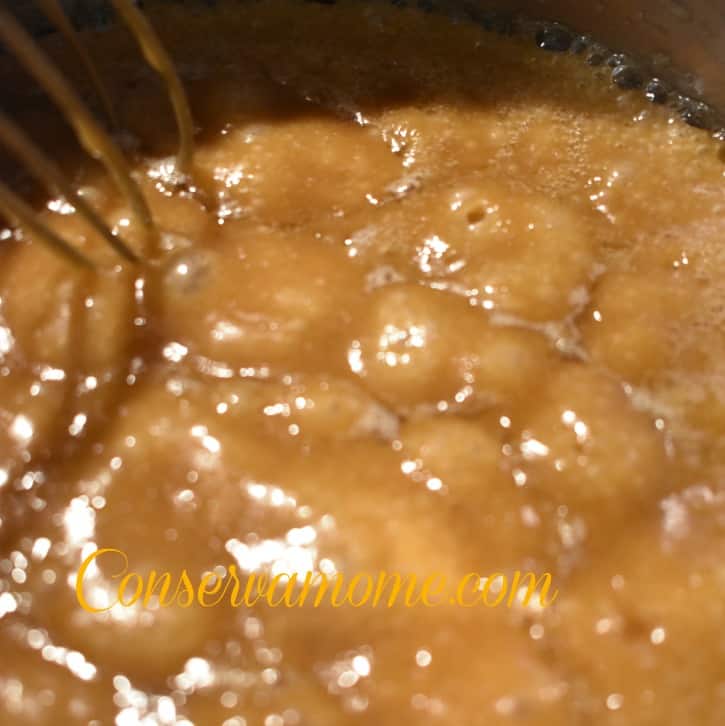 Once it's a delicious caramel consistency pour it over the saltine crackers and spread over in a layer. Make sure every cracker is covered by the caramel.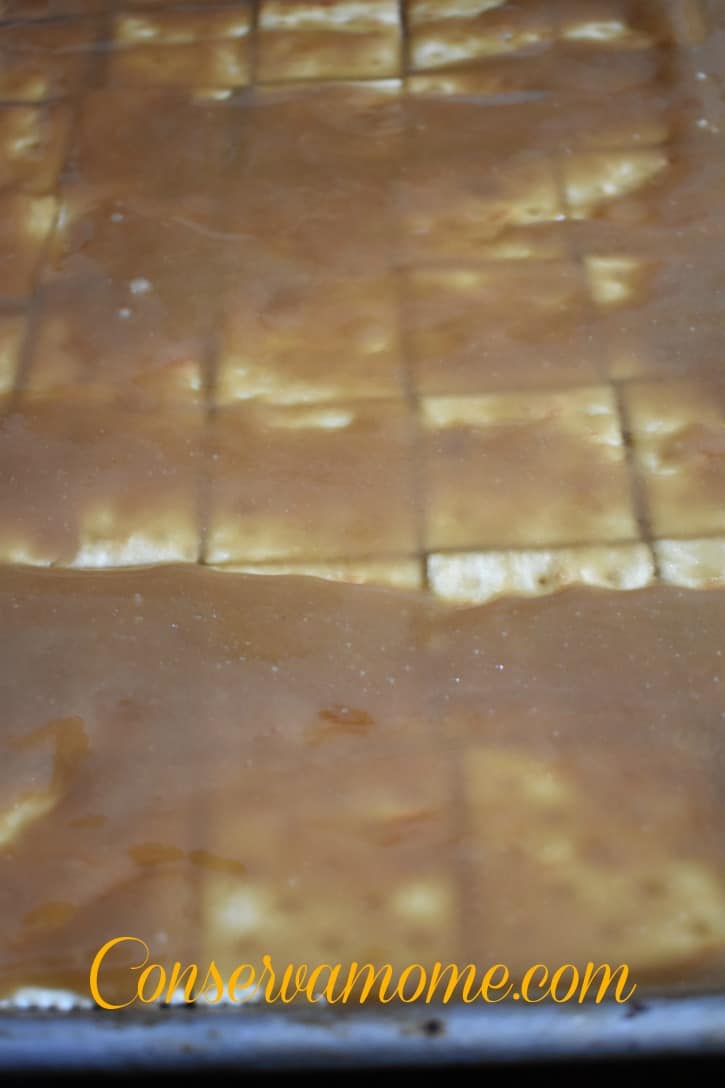 Then you will add chocolate chips,and can even add caramel bits to the chocolate chips.
You will heat the whole tray up in the oven at 300 Degrees for about5 minutes. You have to eye this because you don't want it to burn, just enough where the chocolate is melted.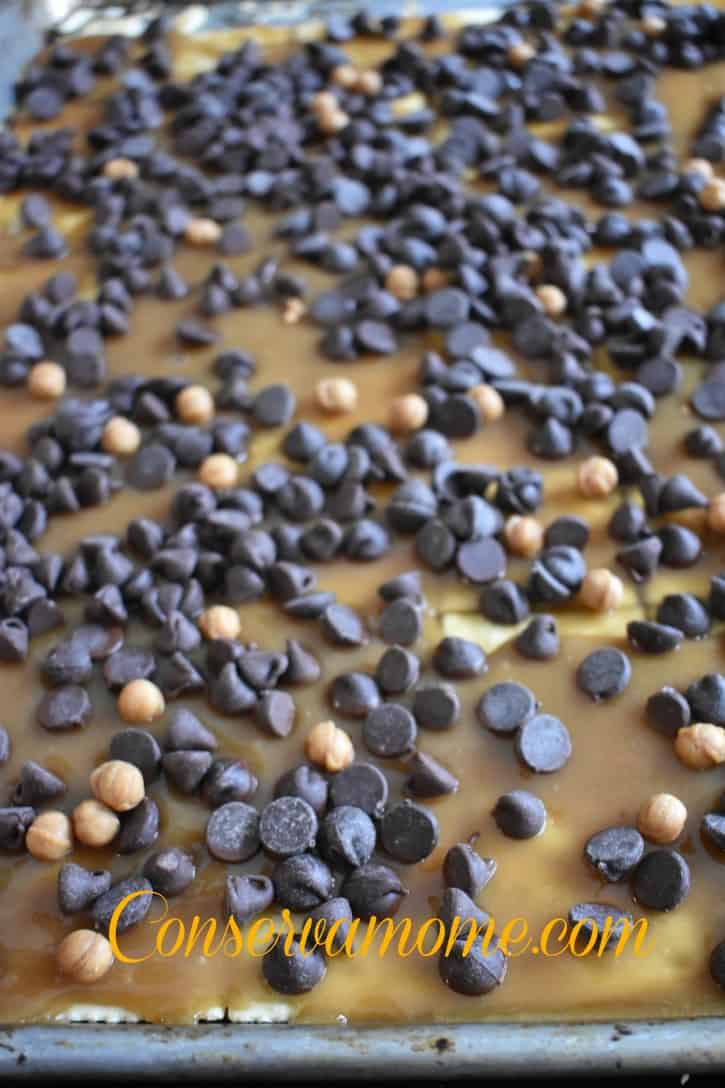 You'll then spread the melted chocolate over the caramel layer.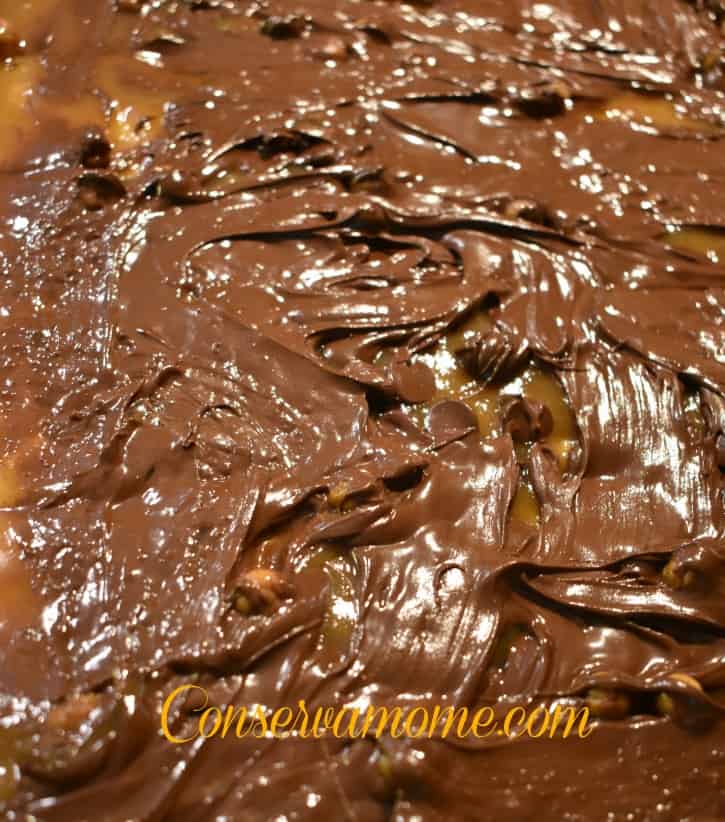 It will make another layer over the delicious caramel.
An Easy Christmas Treat
Then comes the fun part! Adding the fix-in's. I just spread it out in layers.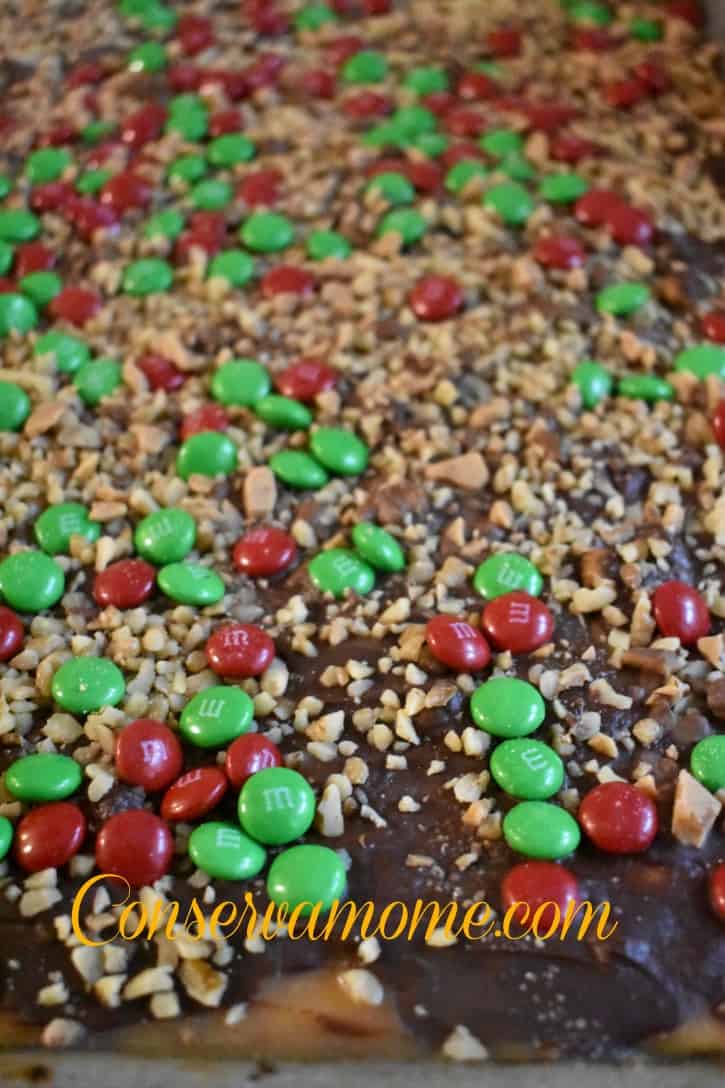 Just add your favorite candies and nuts! From oreos, to Resses or even cranberries the sky is the limit to what you can add. Leave in the refrigerator for about 30minutes-1 hour and then take out. Finally, just break it up into squares, you can also cut it but I just love to break it up into chunks.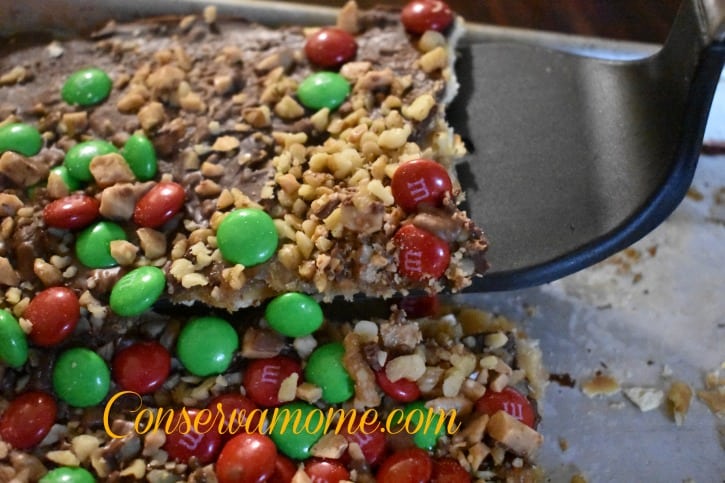 Because of the saltine crackers delicious saltiness mixed in with the ooey gooey caramel this treat will be addictive.
I'm going to give you a fair warning, these go quickly so make sure and grab one before your family members do. I always end up making a few batches because for some reason someone always finds the hiding place and they disappear.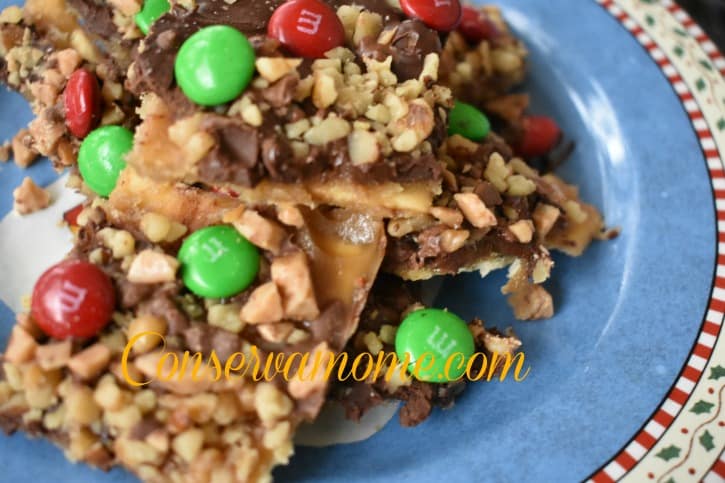 Love this recipe? Make sure to Share and pin this easy recipe below.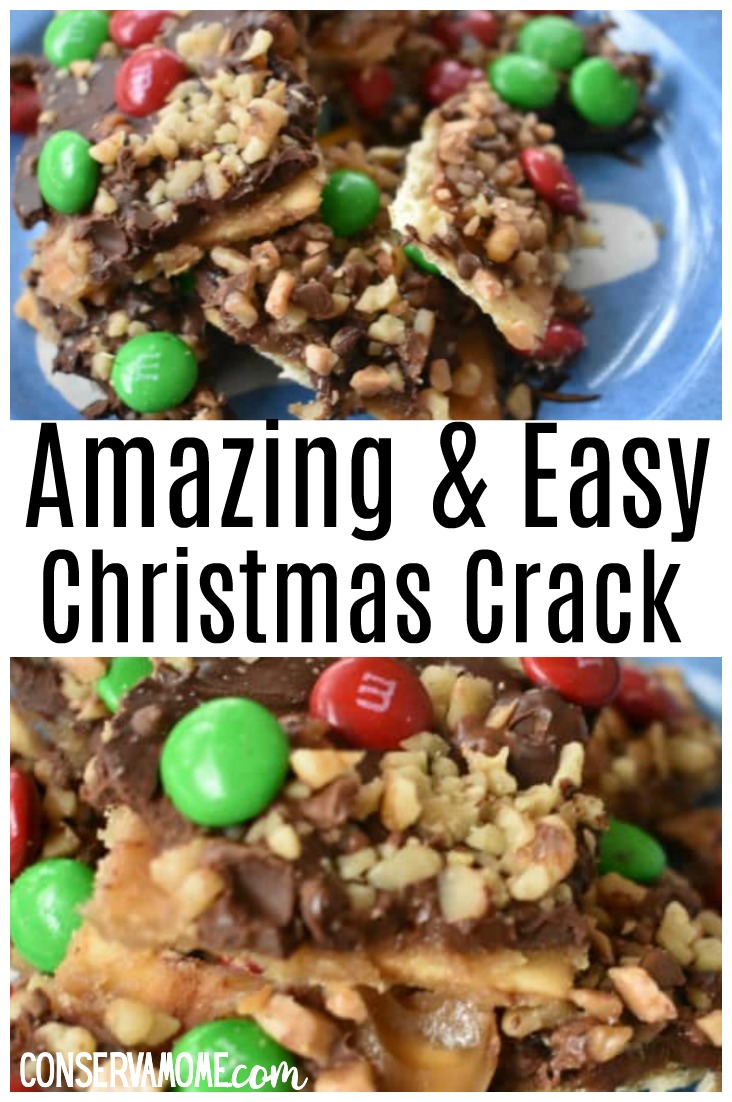 Want a fun container to put this in? You can make these adorable Snowman containers from Sustain my Craft Habit and put them inside for the perfect festive treat!
Looking for more delicious Christmas Treats? Check out this fun round up of 25 of the Best Christmas Cookies you need to make this year.