These smoked salmon cucumber bites are a delicious and refreshing treat for any party or event. The combination of flavors is perfection and they're low carb as well!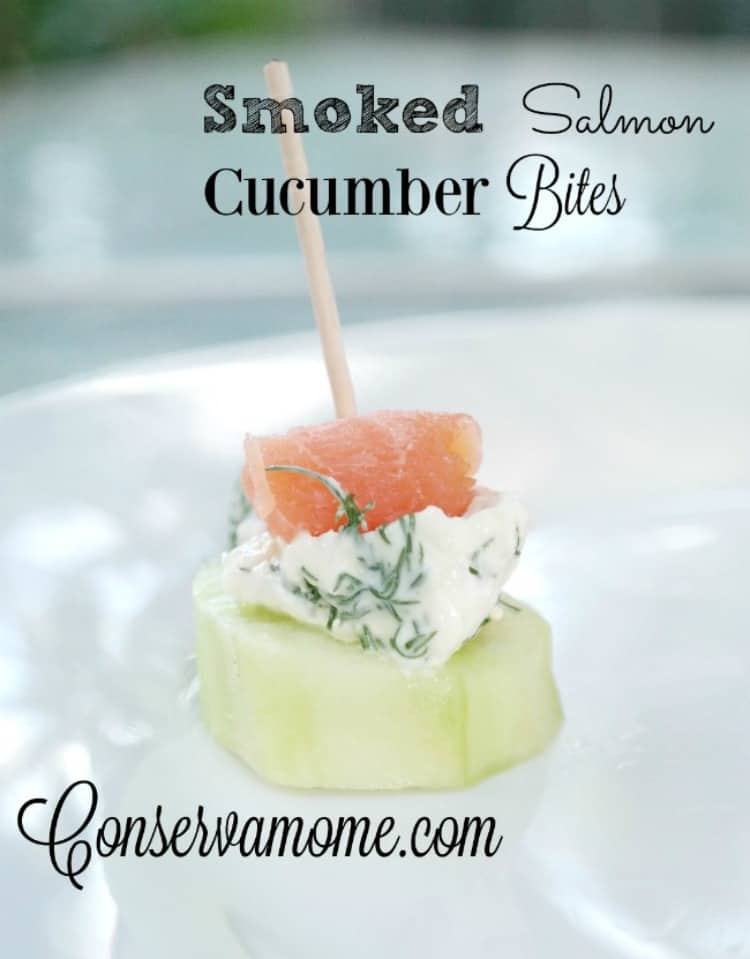 Smoked Salmon Cucumber Bites
I am a HUGE fan of Smoked Salmon. I could literally put it on everything. My husband and I love eating lox on a Bagel for breakfast. That's seriously one of my favorite foods around. I love the fact that smoked salmon is actually pretty versatile. You can make it into delicious recipes like these Salmon party rolls or a Smoked Salmon pizza. One of my favorite things to do is included in special occasions. So using Smoked Salmon in an appetizer is a given.