Looking for a unique take on Bang Bang Shrimp? Then you need to try these delicious Bang Bang Meatballs! They are delicious and unique appetizer recipe!
Bang Bang Meatballs: A unique appetizer recipe
One of my favorite appetizers in the world is Bang Bang Shrimp. This is seriously one of my favorites out there. I love heading to Bonefish grill with my hubby getting this along with other appetizers, some drinks and desserts and enjoying some adult time. Although I love the taste of the Bang Bang shrimp sometimes one isn't really in the mood for seafood. Also, some people have allergies to Shellfish or don't like seafood and so I knew I needed to get the delicious Bang Bang Sauce on another delicious appetizer!
That's why I came up with this great Bang Bang Meatballs unique appetizer recipe.
This delicious and easy appetizer takes the amazing Bang Bang sauce and adds it to your favorite meatballs.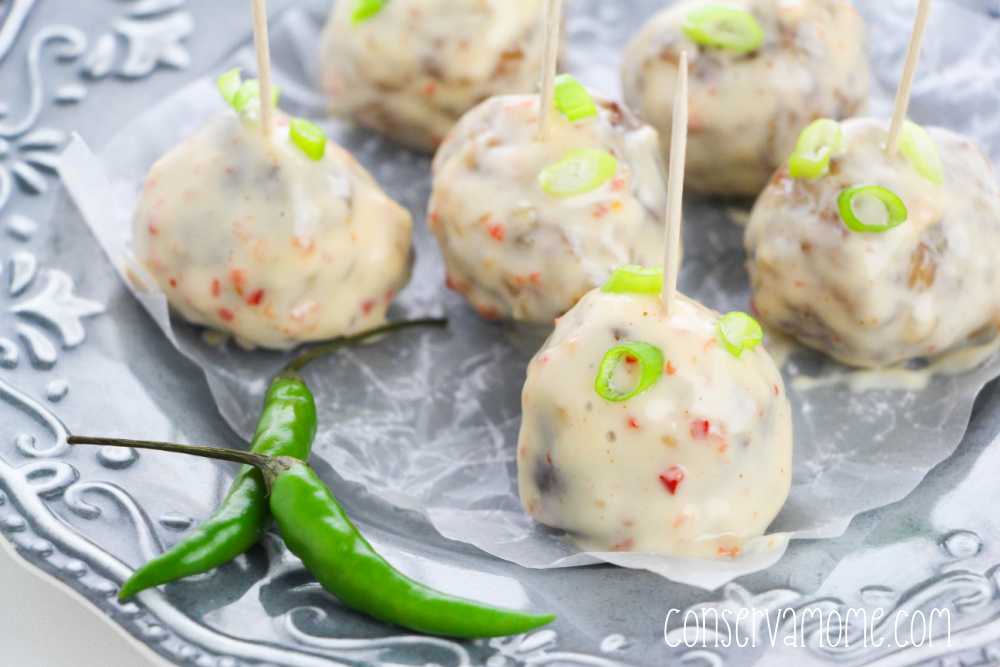 So read on to see how easy it is to make this amazing recipe for your next party, gathering or movie night!
Looking for another spicy appetizer? Check out my Instant pot Beef Enchilada Dip.
What you'll need to make Bang Bang Meatballs
2 lbs Meatballs
1/2 cup Thai Sweet Chili Sauce
1/2 cup Mayonnaise
2 teaspoon Hot Sauce (your preference)
Sliced Green Onions, optional garnish
How to make Bang Bang Meatballs
Prepare the meatballs according to package directions.
In a large bowl, combine the sweet chili sauce, mayonnaise and hot sauce. Stir well and taste to adjust.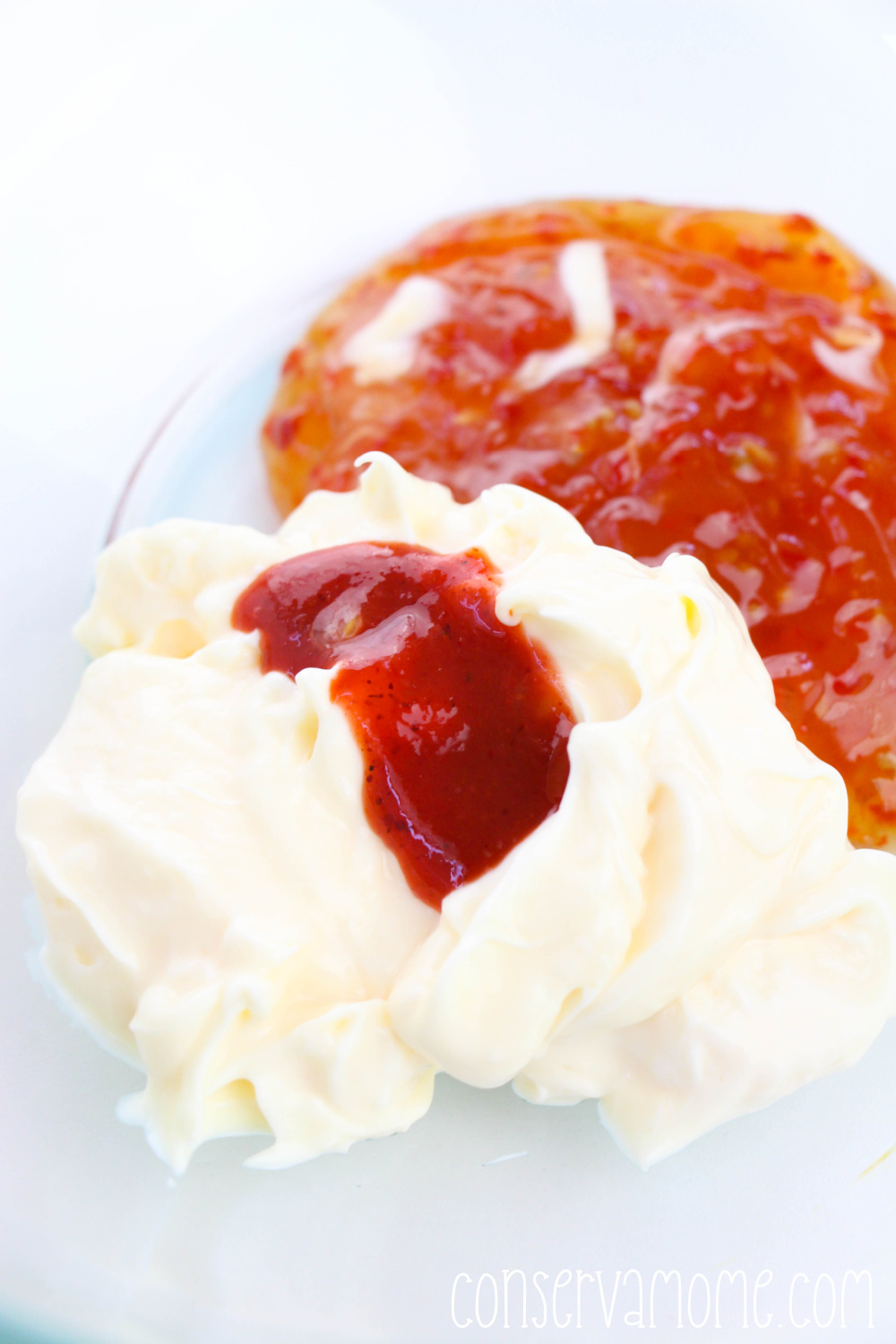 Add the meatballs to the sauce mixture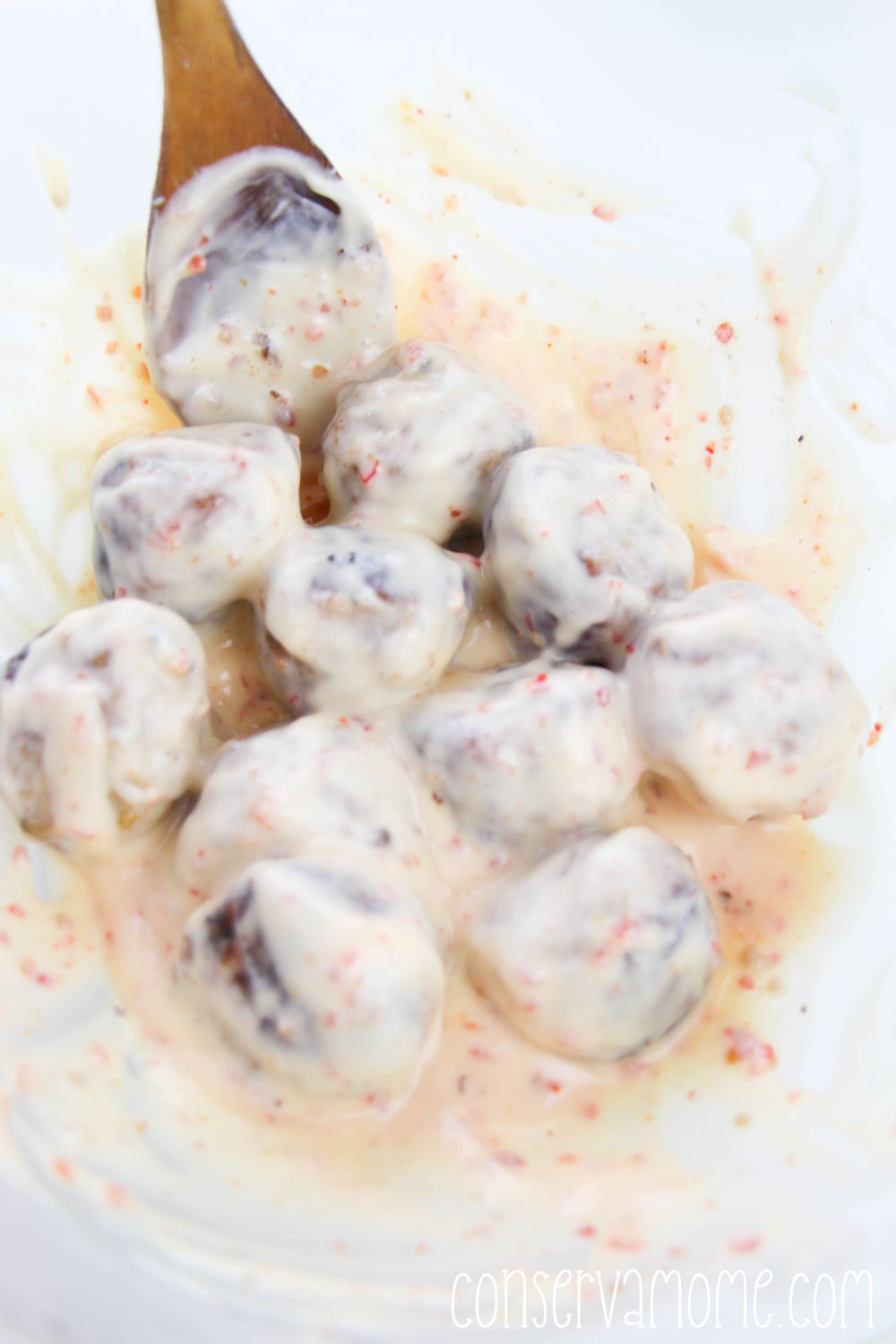 and stir well until fully coated.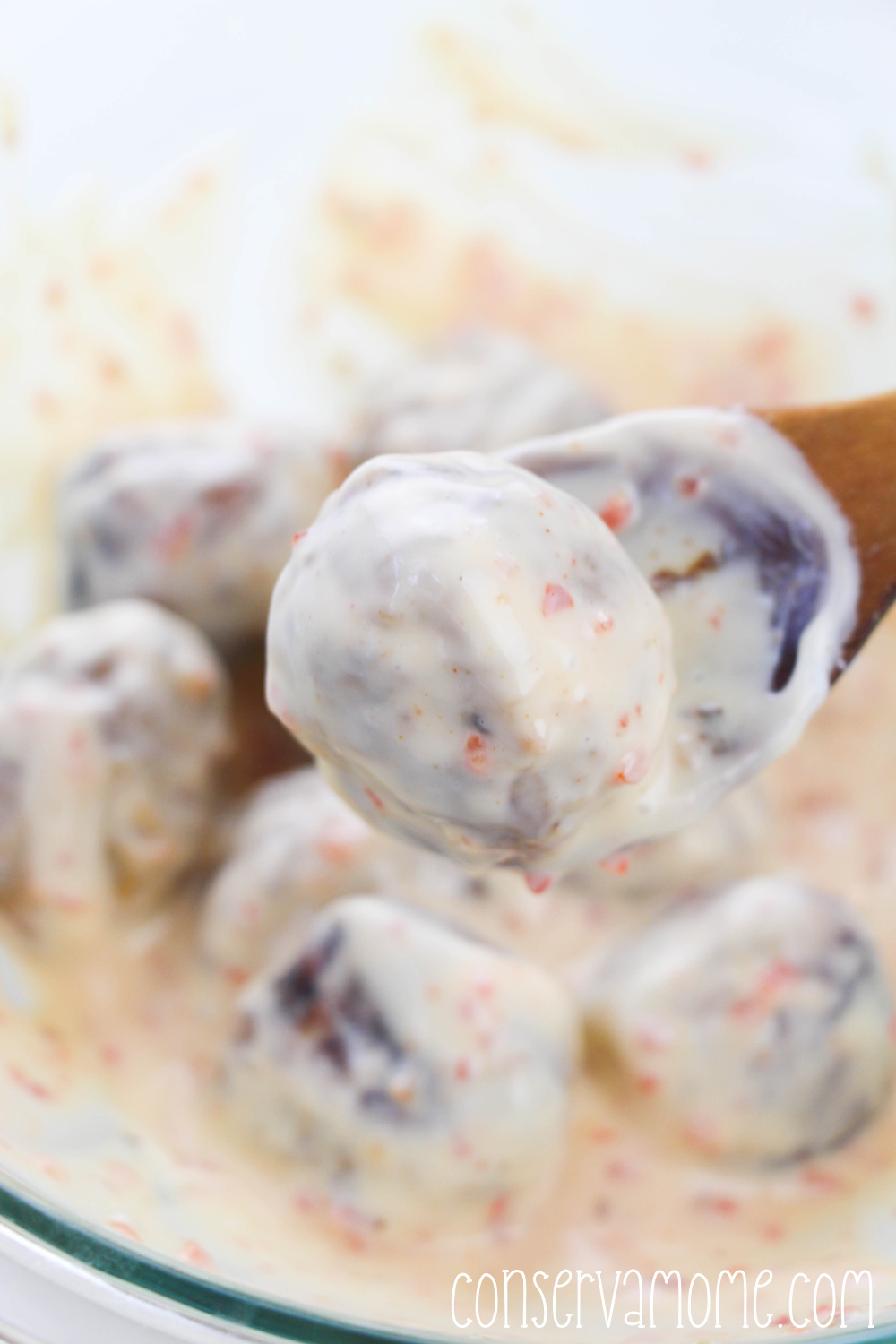 Serve with a garnish of green onions, if desired.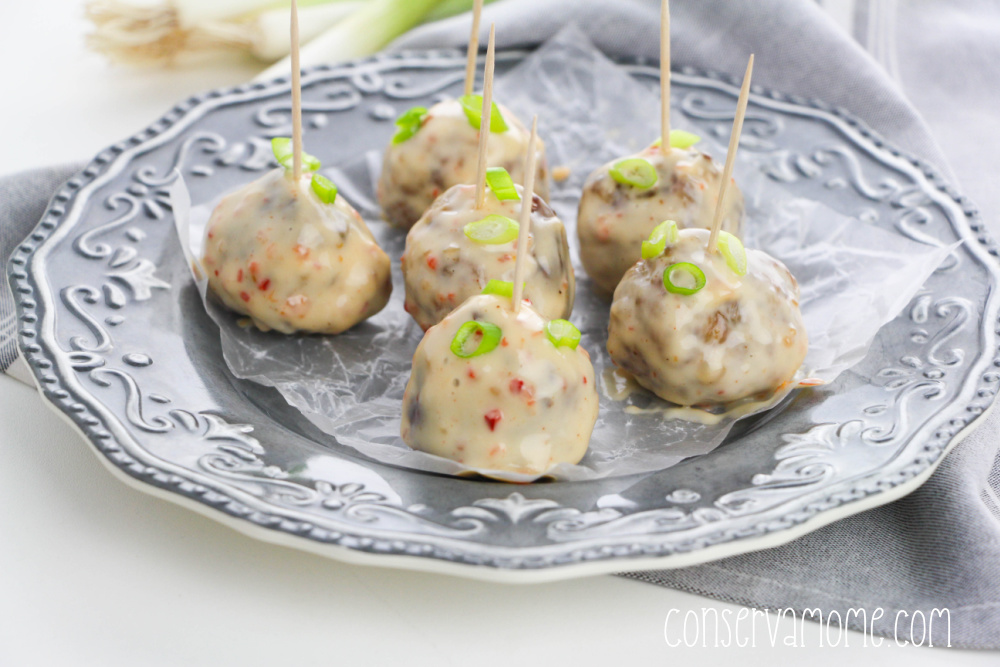 Don't they look delicious? This amazing recipe will be a huge hit! You can even serve them over some lettuce just like they serve the shrimp at Bonefish Grill!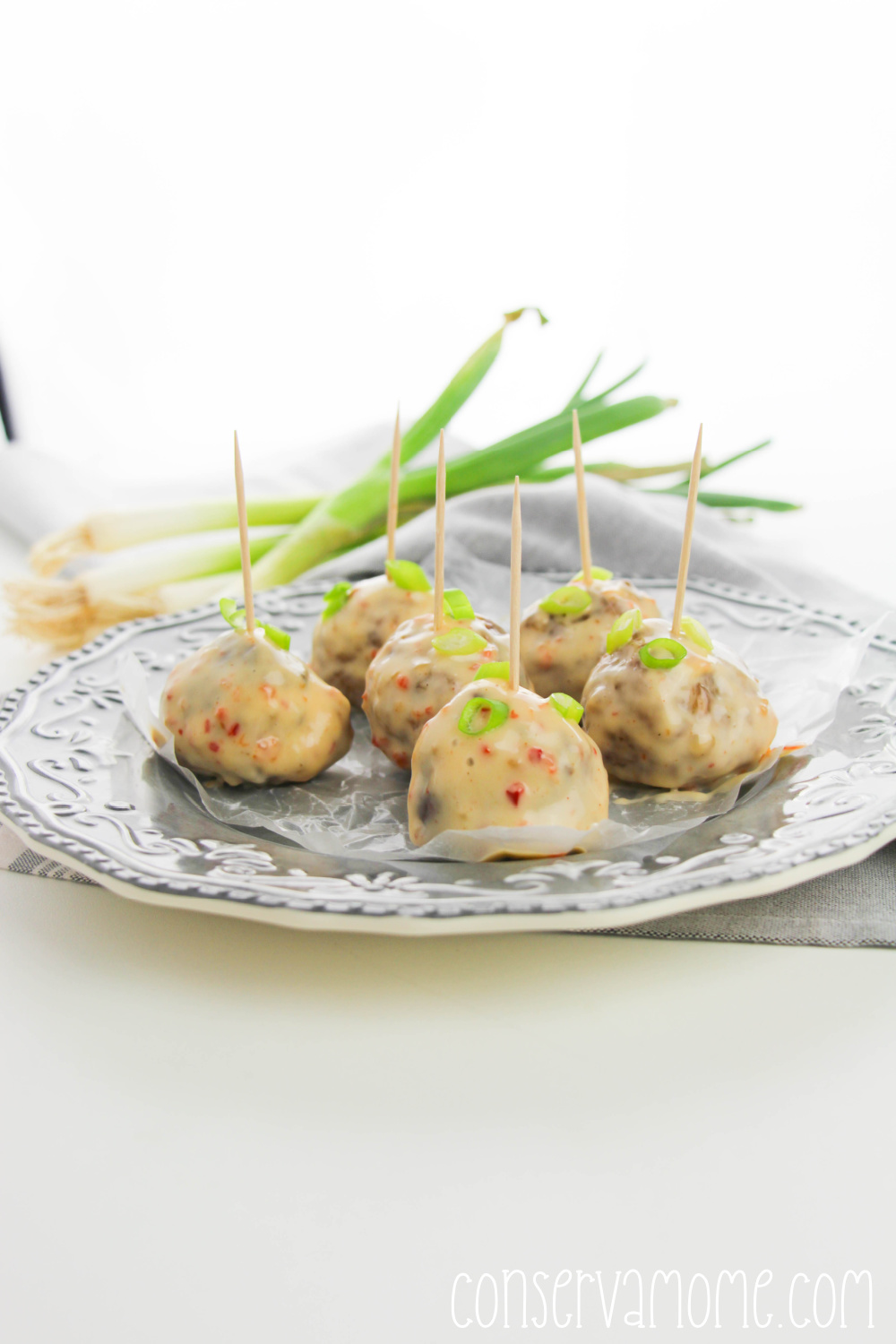 So what are you waiting for? Make these delicious