These sweet and delicious Leprechaun Hat Cookies are the perfect St.Patrick's Day Treat.Check out how easy they are to make!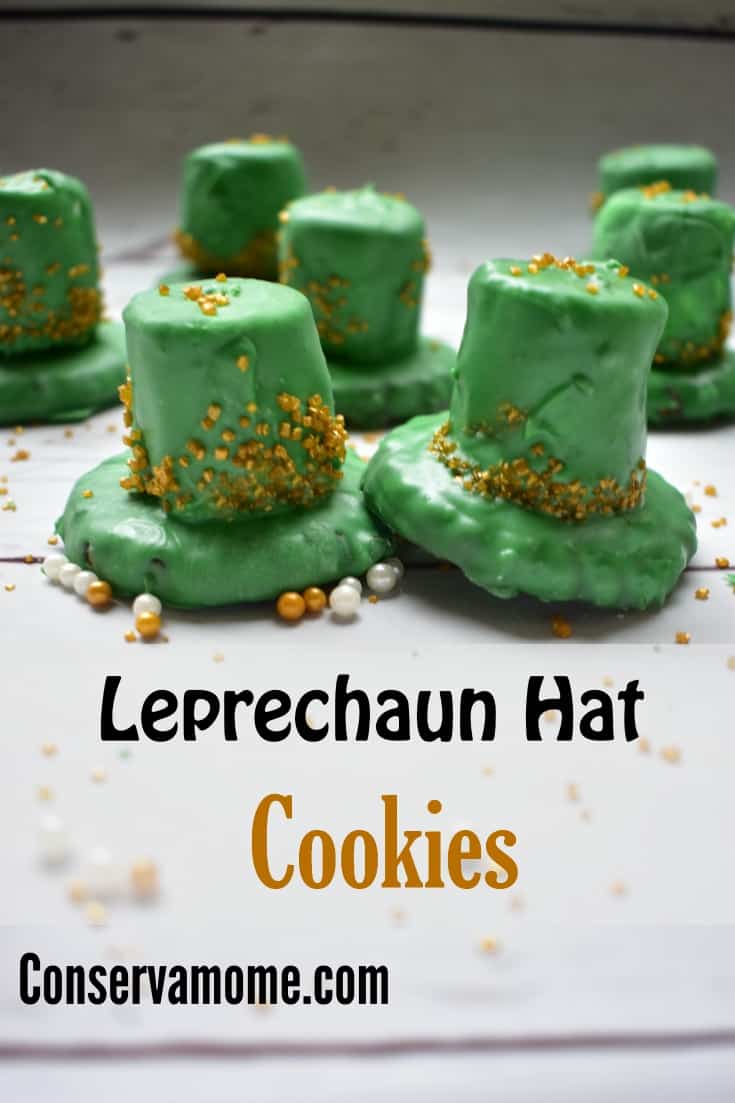 *This post contains affiliate links. That means that if you make a purchase after clicking on a link I may earn a small commission at no extra cost to you
Leprechaun Hat Cookies – The perfect St.Patrick's Day Treat
I'm Cuban/Mexican which means growing up St.Patrick's Day really wasn't a holiday we celebrated. Speed forward 25 years and I married a man who's Half Italian/ Half Irish and who takes St.Patrick's day very seriously.
So every year we have a huge St.Patrick's day party either hosted by his parents or in our case this year hosted by us. Because there's always kids at this party we are always looking for fun ideas to add some extra magic and fun to the event. So I came up with these fun little Leprechaun Hat Cookies that will make any little one's St.Patrick's Day Magical.
They are a lot easier to make than you may imagine. Most important the product is absolutely adorable! Now I'm not going to lie Candy Melts and I have a love hate relationship. That being said these are actually pretty easy to make when you've got the help of a trusty toothpick to help you. The final product will be so adorable and so fun for kids to enjoy. They are super rich and one will be enough for your little Leprechauns to enjoy.