Are you tired of running to the store to try and find soap? Instead of spending your time scouring the aisles, why not just make your own homemade softsoap instead? You'll find that this liquid hand soap recipe is super simple to do!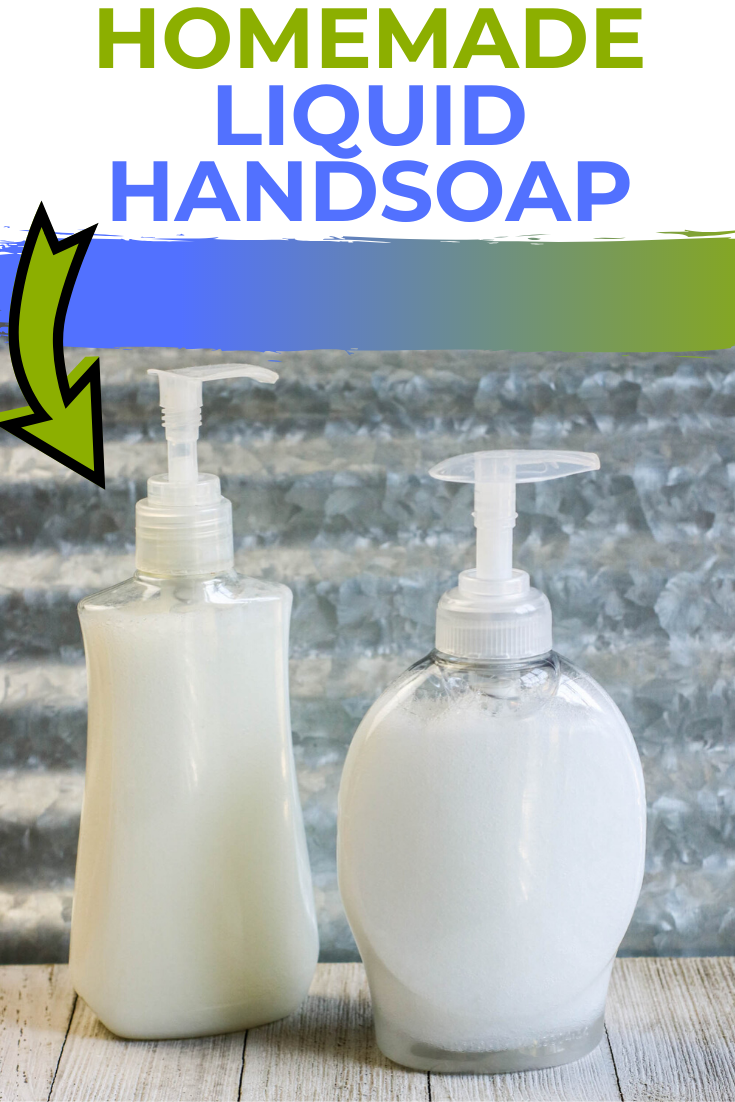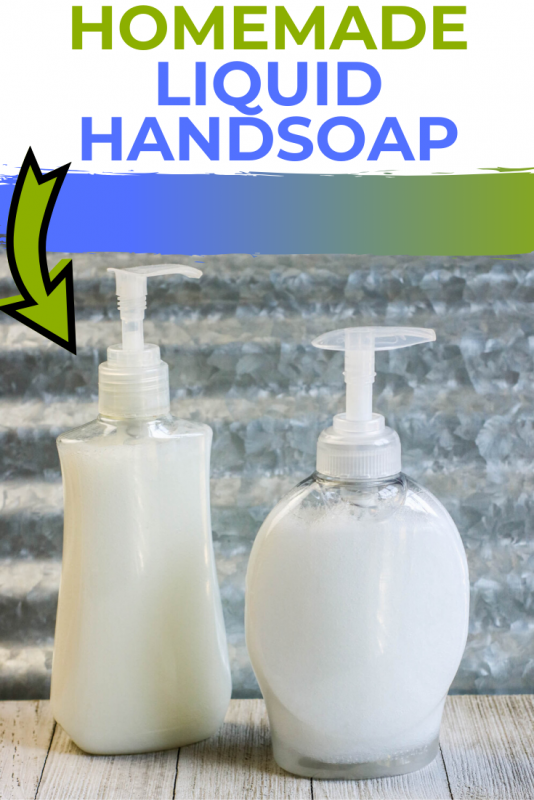 *This post contains affiliate links. That means that if you make a purchase after clicking on a link I may earn a small commission at no extra cost to you.
Homemade Softsoap (Liquid Hand Soap)
Soap is a hot commodity right now and is still short in demand in some places around the world. I've been to the store recently and was shocked at how few bottles were actually on the shelf.
It was then that I realized that I had the chance to make my own soap at home and use it as a fun learning lesson with the kids we well. We talked about how there are some products that can be quickly made with a few ingredients and then went through the steps below.
We also had a quick lesson on hygiene and handwashing as well because it's always a good reminder for everyone! With so many germs that spread so easily, washing hands is one the best ways to stay germ-free!
Make certain to also check out our recipe for Foaming Soap, too. (We have both kinds in our house!)
Supplies needed for liquid soap:
1 bar soap, your choice, grated (pictured: Ivory)

8 cups water, divided

1 tablespoon vegetable glycerin
1 teaspoon tea tree oil

Additional essential oils or fragrance as desired
How to Make Homemade Softsoap
Grate soap into flakes. (I used my KitchenAid grater attachment.)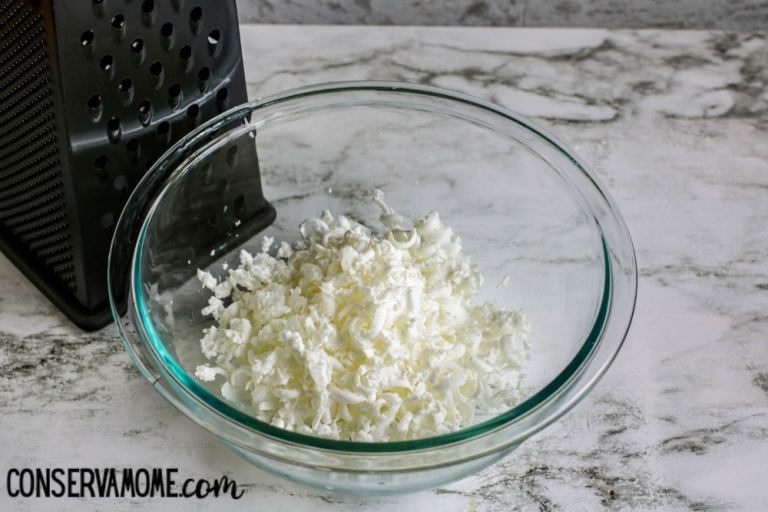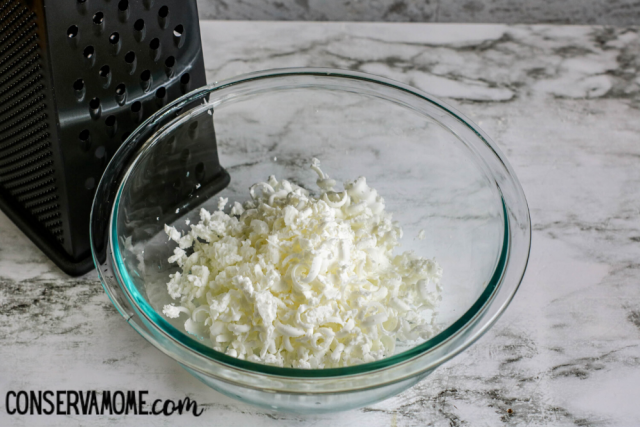 In a small saucepan, boil 1 cup water.
Pour water into a high-speed mixer. Add the soap flakes, vegetable glycerin, and tea tree oil. Cover and pulse until the soap flakes are completely blended. Be aware that this can get very foamy.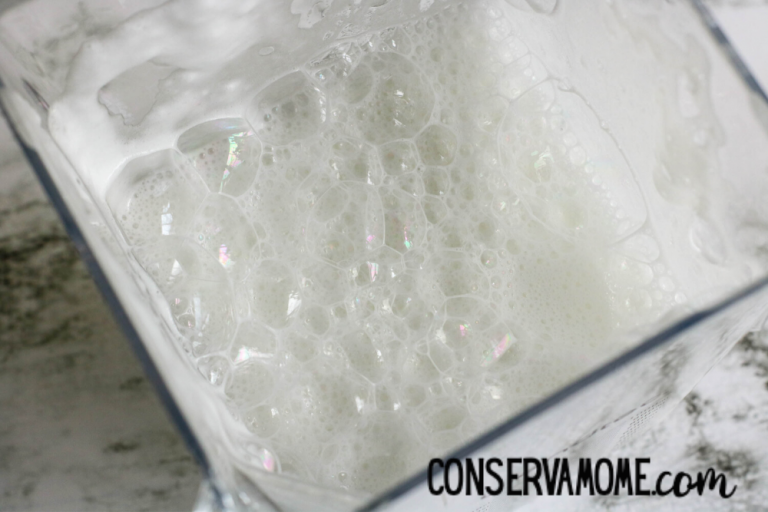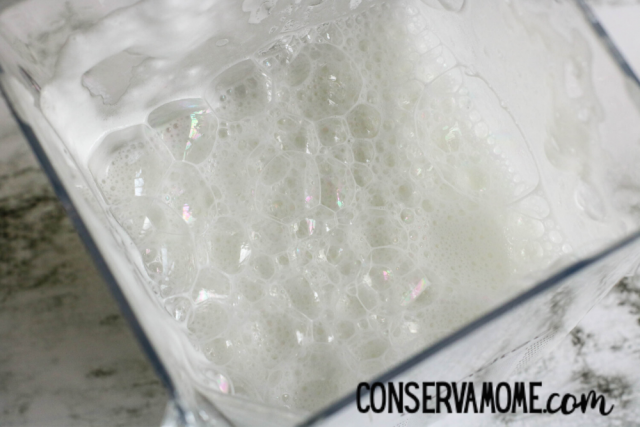 When the bubbles have settled, blend or stir in an additional 4 to 5 cups of water. Transfer to an 8 to 10 cup bowl. The soap will appear very watery but will become a thick gel as it sits at room temperature.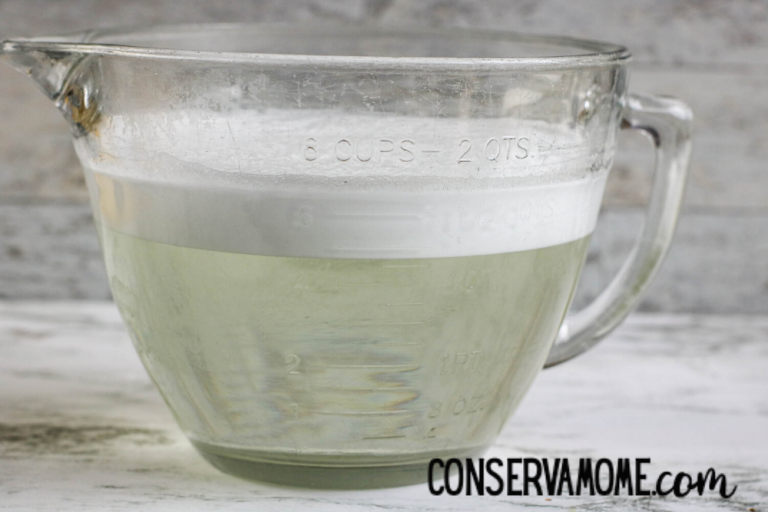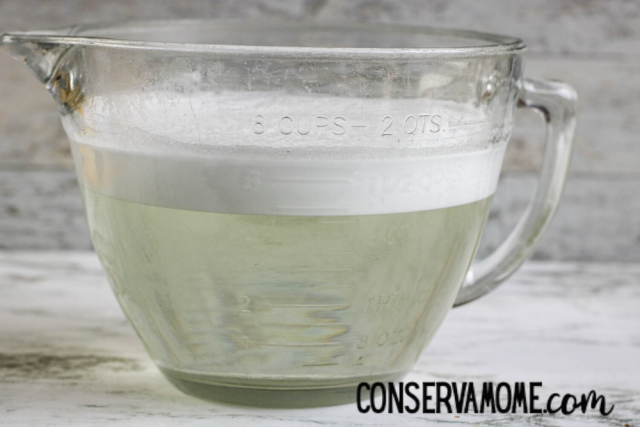 When the soap has become a solid, whisk or blend in the remaining water, adjusting until you reach your desired consistency. Divide liquid soap into containers using a funnel.
Over time, the liquid soap will separate. Just shake before using it.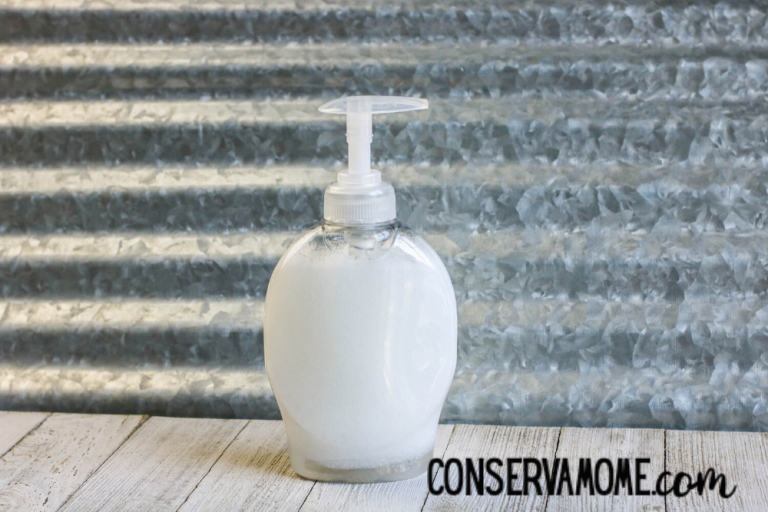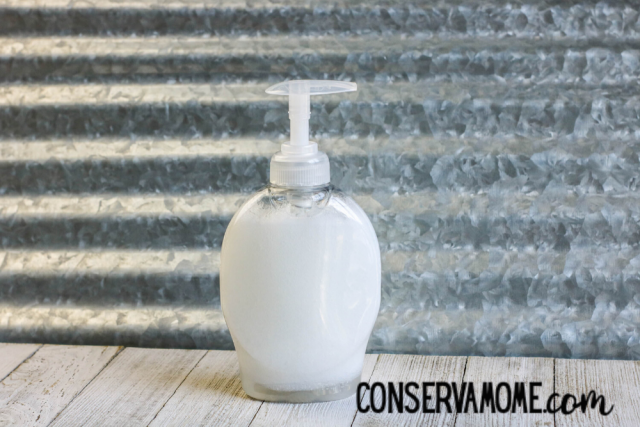 What type of soap dispenser do you need for this liquid soap?
Finally, You have a few options for this. You can easily head to the dollar store or check out your local store and purchase one of the liquid soap dispensers that they have on the shelf. You can also order some cute ones here.
Or, you can save a few bucks as I did and just wash out and reuse one that I already had a home. Since you're just looking for a pumping soap dispenser, it doesn't have to be anything fancy at all. (you can even tear off the label if you're worried about it and replace it with this adorable soap label here.
Make certain to check out our tips for 8 Ways to Use Toothpaste to Clean Your Home. You're going to be shocked by some of these cleaning tips!