There's so much creativity to be had with Duck Tape. Check out this round up of  20 Awesome DIY Duck Tape Projects that won't just be perfect for you but for gift ideas as well.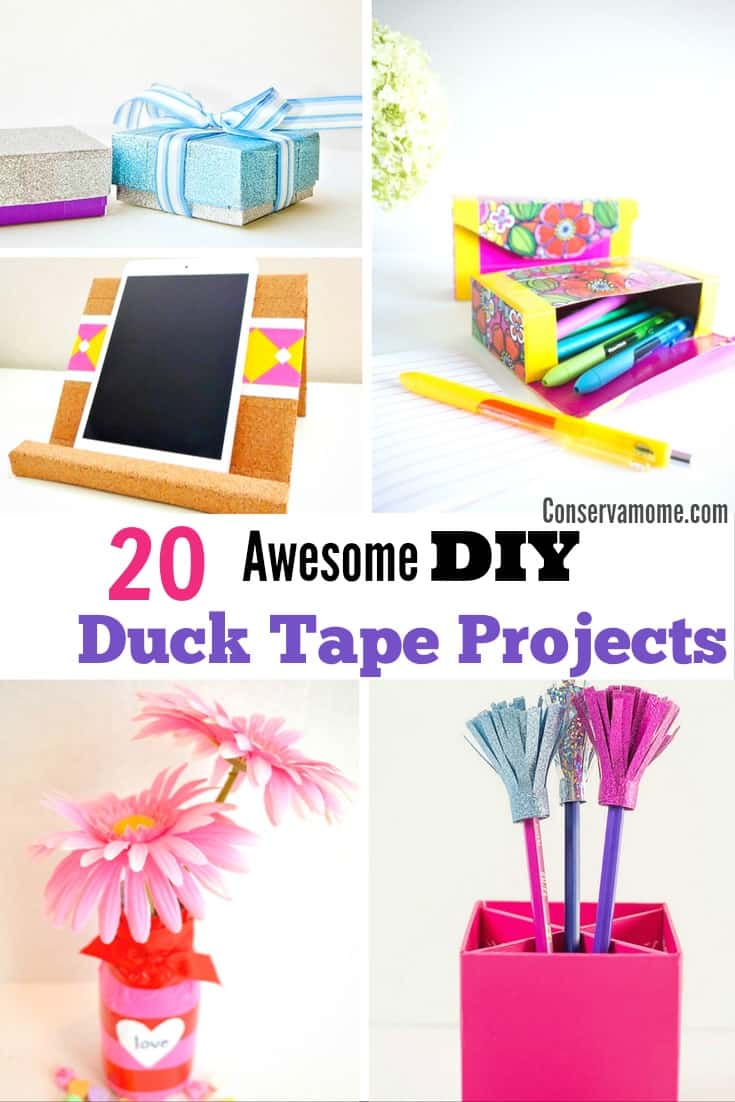 Duck Tape isn't just for fixing things. Nope. The sky is the limit to all the fun things you can create using this very useful household item.  Duck Tape's main function is to keep things together, there are many fun crafts you can create. Fun crafty projects like these are also perfect for summer months when kids get "easily board" . Bringing out the Duck Tape and some imagination will make for some fun projects.
This fun round up of projects is pulled from some of the most creative ideas around, hand picked to bring you tons of creativity and ideas. These should help you get started on some fun projects or think outside the box to what you can create, either way this  Awesome DIY Duck Tape Projects
Did you like these projects? Check out other great DIY ideas you can easily create at home!