There's so much creativity to be had with Duck Tape. Check out this round up of 20 Awesome DIY Duck Tape Projects that won't just be perfect for you but for gift ideas as well.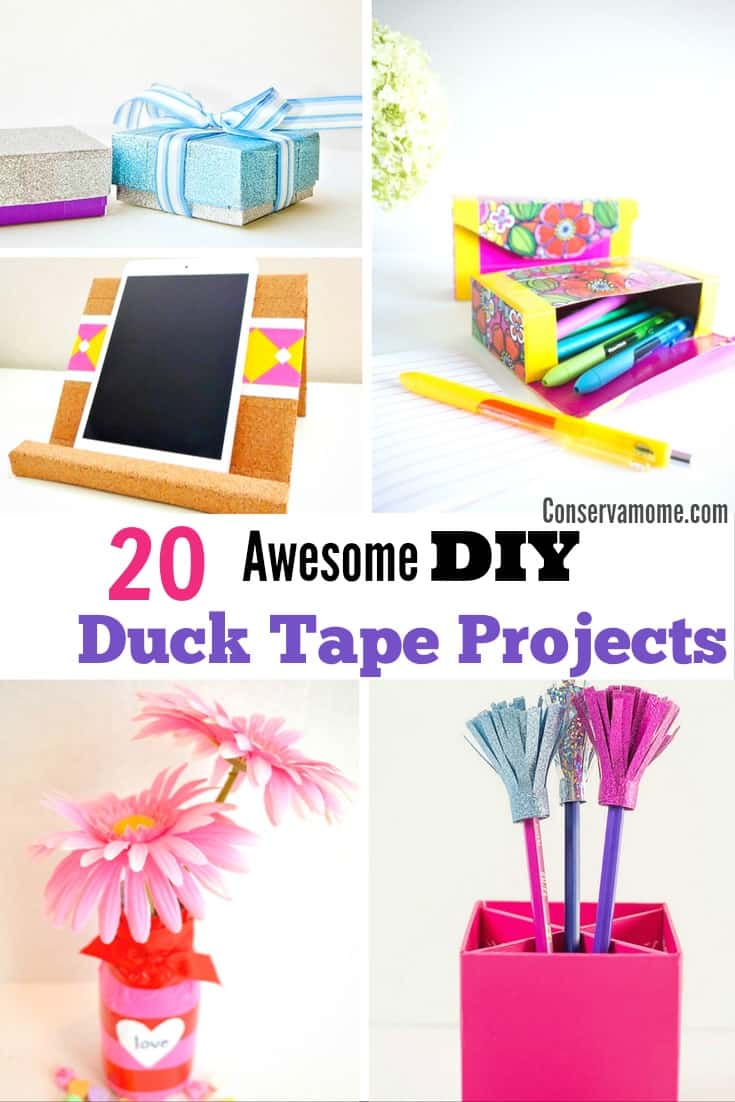 *This post contains affiliate links. That means that if you make a purchase after clicking on a link I may earn a small commission at no extra cost to you.
20 Awesome DIY Duck Tape Projects
Duck Tape or Duct Tape isn't just for fixing things. Nope. The sky's the limit to all the fun things you can create using this very useful household item. Duck Tape's main function is to keep things together.
Great Uses for Duck Tape
There are so many practical uses for Duct Tape, here are a few:
-Removing Splinters: Use Duck tape to remove splinters easily!
-Fixing a Tent: Camping and it begins to rain, Oh no you have a hole? Patch it quickly with Duck Tape.
-Patch a hose: Did your hose spring a leak? Duck tape is powerful enough to patch a hole on a hose.
-Catch Flies: Just hang it from the ceiling and it will catch the horrible flies in a pinch.
-Temporary hem: Are your pants or skirt to long? Duck tape is strong enough to use as a temporary fix in case you need to get out the door with a fixed hem.
-Keep Your Feet Warm: You can use duct tape to help make your winter boots retain more heat. Just wrap duct tape around the insoles of your boots (or buy some cheap insoles to use for this project).Because of the reflective surface of the duct tape . The duck tape will help reflect heat back into the soles of your feet, so your feet will stay nice and warm.
However, functionality isn't the only great benefit of Duck Tape. Especially when it come in some great colors and designs.
there are many fun crafts you can create. Fun crafty projects like these are also perfect for summer months when kids get "easily board" . Bringing out the Duck Tape and some imagination will make for some fun projects.
This fun round up of projects is pulled from some of the most creative ideas around, hand picked to bring you tons of creativity and ideas. These should help you get started on some fun projects or think outside the box to what you can create, either way this Awesome DIY Duck Tape Projects
20 Awesome DIY Duck Tape Projects
20 Awesome DIY Duck Tape Projects
Duck tape isn't just for fixing stuff but for creating as well. Check out 20 Awesome DIY Duck Tape Projects that are crazy easy to make. Not only will they be functional but crafty as well.

Don't forget to pin this fun post so you can come back to it again and again!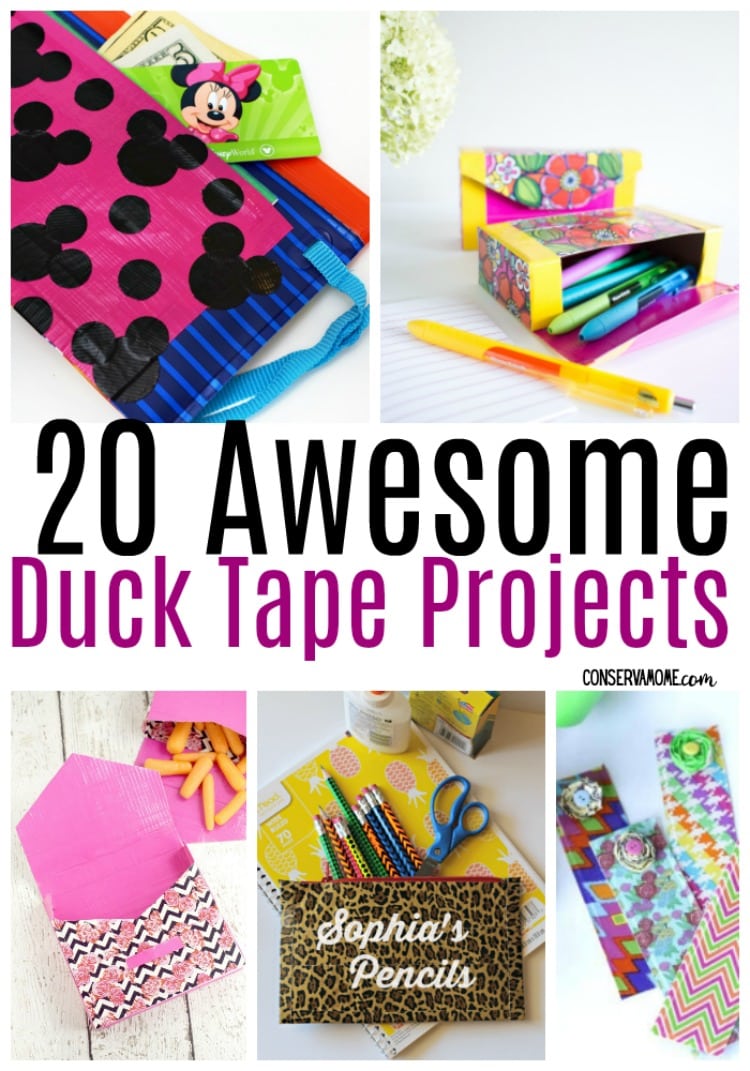 Finally, Did you like these projects? Check out these Washi Tape Crafts that will keep the creative juices flowing!