Here's a recipe that's sure to put a smile on your face using Swiss Miss® Hot Cocoa and Reddi-Wip®, a Birthday Cake Hot Cocoa recipe. Disclosure: This is a sponsored post on behalf of Conagra. However, all opinions are 100% mine.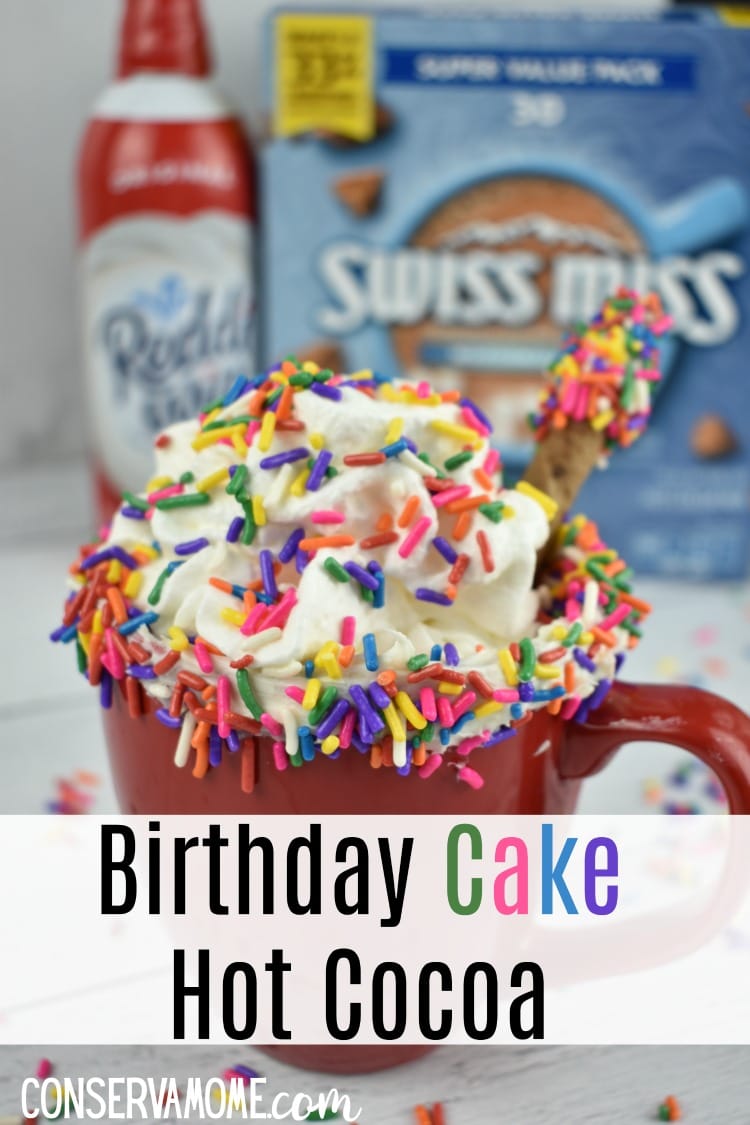 I love Hot Cocoa. It makes me happy. Another thing that makes me happy is Birthday cake. That's why I've taken two of my favorite things and joined them together in one glorious cup of Birthday Cake Hot cocoa. This delicious recipe using my favorite hot cocoa Swiss Miss® and delicious and creamy Reddi-Wip®. Both delicious products found at Walmart for an everyday low price!
We're all busy and If you're anything like me you've got your hands full. That's why I love Walmart Online Grocery (OG) with its huge selection of groceries online. So, whether you need your weeks groceries or the items for this delicious Birthday Cake Hot cocoa recipe, Walmart will have them ready when it's convenient for you to swing by and pick them up. In select markets you can even have them delivered right to your door.
You can even enjoy free same-day pickup when you order before 1pm. When you show up at your preferred location, they'll even load your car for you in minutes. I mean is this not awesomeness when you've got littles in your car? Best of all, it's free.
When you opt for delivery, you can track your order once it's been dispatched, so you'll know when it will arrive at your door. Whether you choose Pickup or Delivery there are no markups on your groceries. You'll get the same Every Day Low Prices found in stores.
It means less time shopping for pantry staples, organic ingredients and fresh produce, and more time for what's important — like delicious hot cocoa drinking.
Anytime is perfect for delicious Hot Cocoa but when it's cold it just brings a smile to your face. Marshmallows make a warm cup of hot cocoa even better. If you agree, try Swiss Miss® Marshmallow Hot Cocoa Mix for a delicious treat made with real cocoa and nonfat milk. With no artificial sweeteners, preservatives, flavors, or colors, this 30-count Value Pack of cocoa mix is gluten free and 99.9% caffeine free. There's a smile in every sip.
How to make Birthday Cake Hot Cocoa
What you'll need:
1 Package of Swiss Miss®
Reddi-Wip® Original Whipped Dairy Cream Topping
White or buttercream frosting
Sprinkles
Long cookie for garnish (Make it look like a side candle)
To make this delicious drink is easy as Hot Cocoa!
First line the rim of your hot cocoa cup with the icing and dip it in the sprinkles.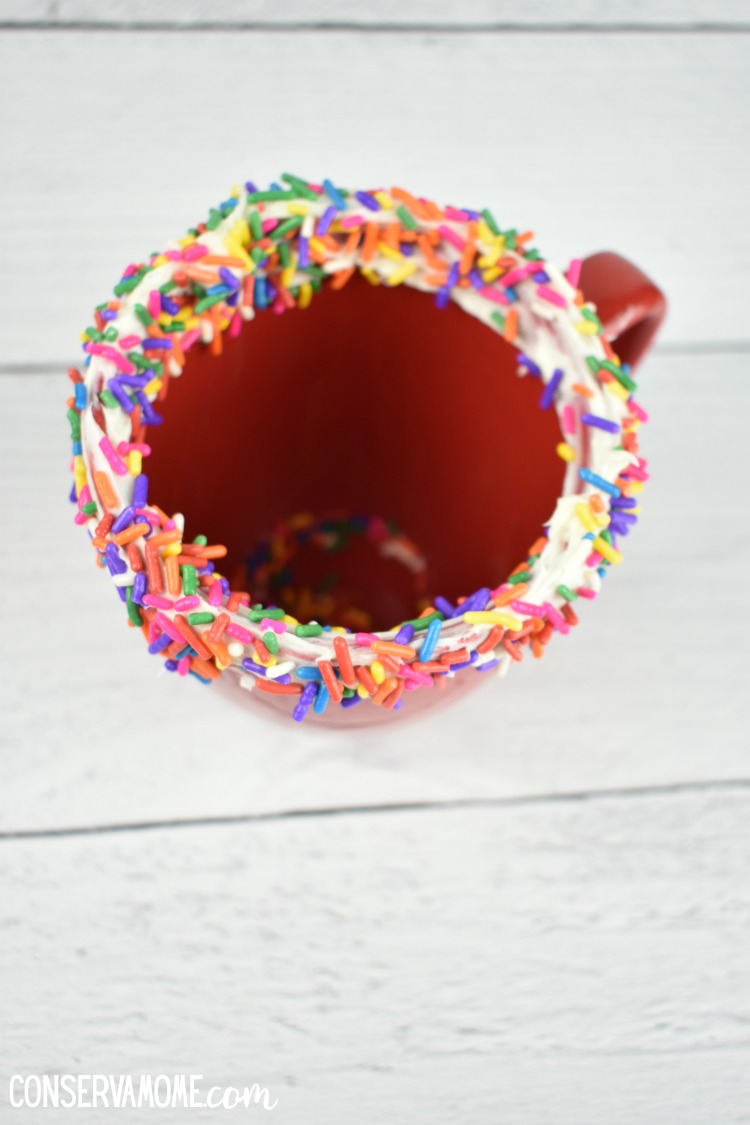 Then add delicious Swiss Miss® Hot cocoa with Marshmallows to the cup.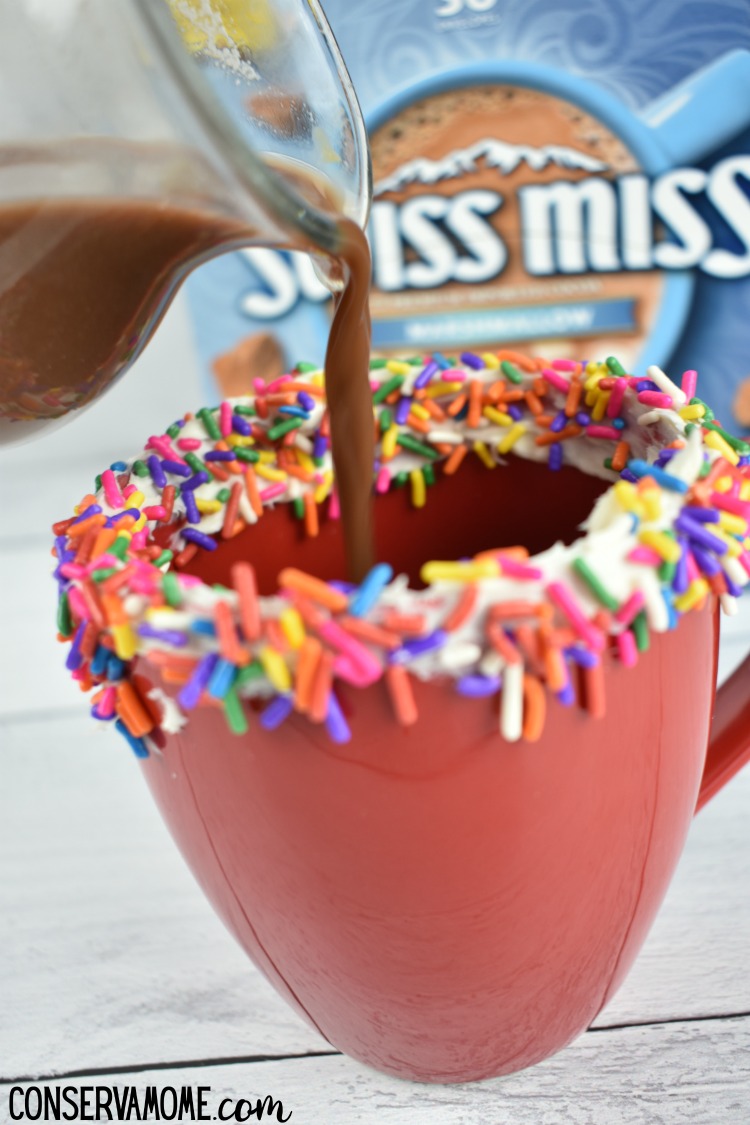 Add creamy Reddi-Wip® Original Whipped Dairy Cream Topping to your hot cocoa.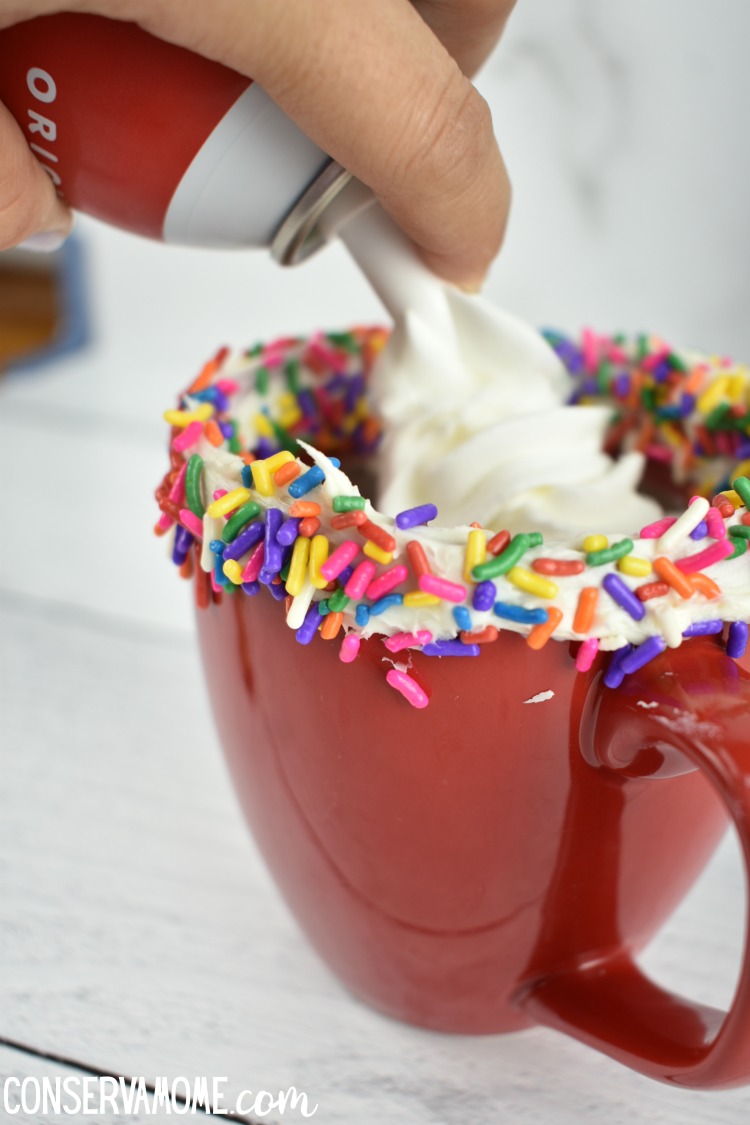 Add sprinkles and a cookie and enjoy!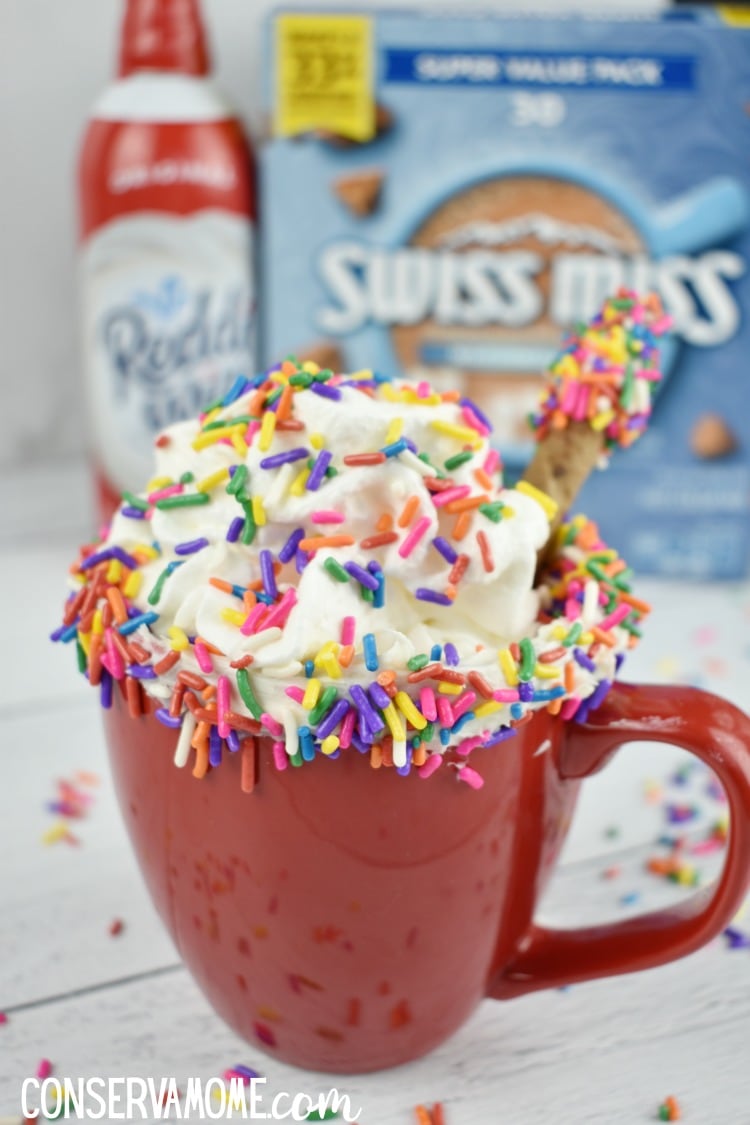 This delicious hot cocoa recipe joins a symphony of delicious flavors from the smooth and smile inducing taste of Swiss Miss® hot cocoa to the creamy taste of Reddi-Wip® Original Whipped Dairy Cream Topping.
So, make a few of these delicious hot cocoas and share with someone you love putting a smile on their face as well.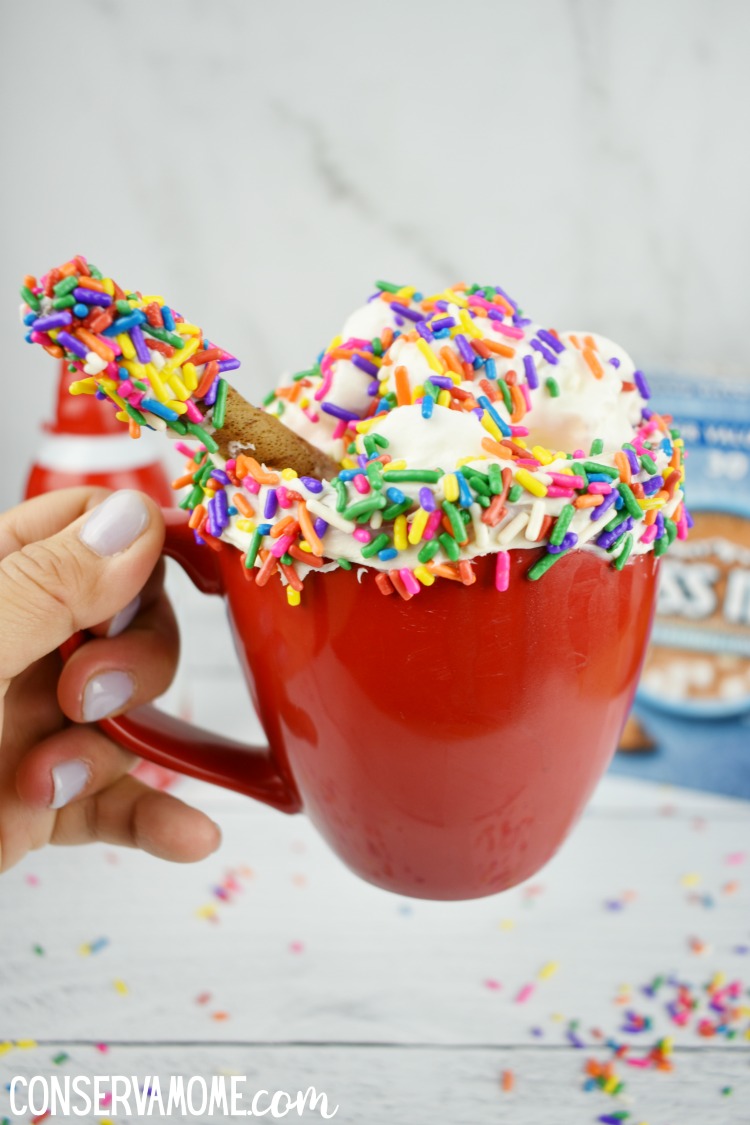 This smile inducing treat will bring joy to your heart and soul during the cold winter months. Best of all you can grab these delicious products at Walmart at its everyday low price!