This fun Printable Scarecrow Craft is a fun and interactive fall craft for kids. Spin the scarecrow to shoo the crows away from the pumpkins. An easy craft you can make in 4 easy steps!

*This post contains affiliate links. That means that if you make a purchase after clicking on a link I may earn a small commission at no extra cost to you.
Printable Scarecrow Craft – A fun Fall Craft for kids
Fall is such a fun time of the year. It is one of my favorites. Living in Southeastern Pennsylvania I'm blessed to enjoy the splendors of fall. We are truly in full fledge fall now and Halloween is this week!
One of the things we enjoy most is going pumpkin picking. Last week I had the chance to go with my 2 little guys and it was such a blast. There's nothing funner than taking in the gorgeous fall colors, fall scents and going on a hayride while enjoying a delicious fresh picked juicy apple. Most important picking a gorgeous pumpkin!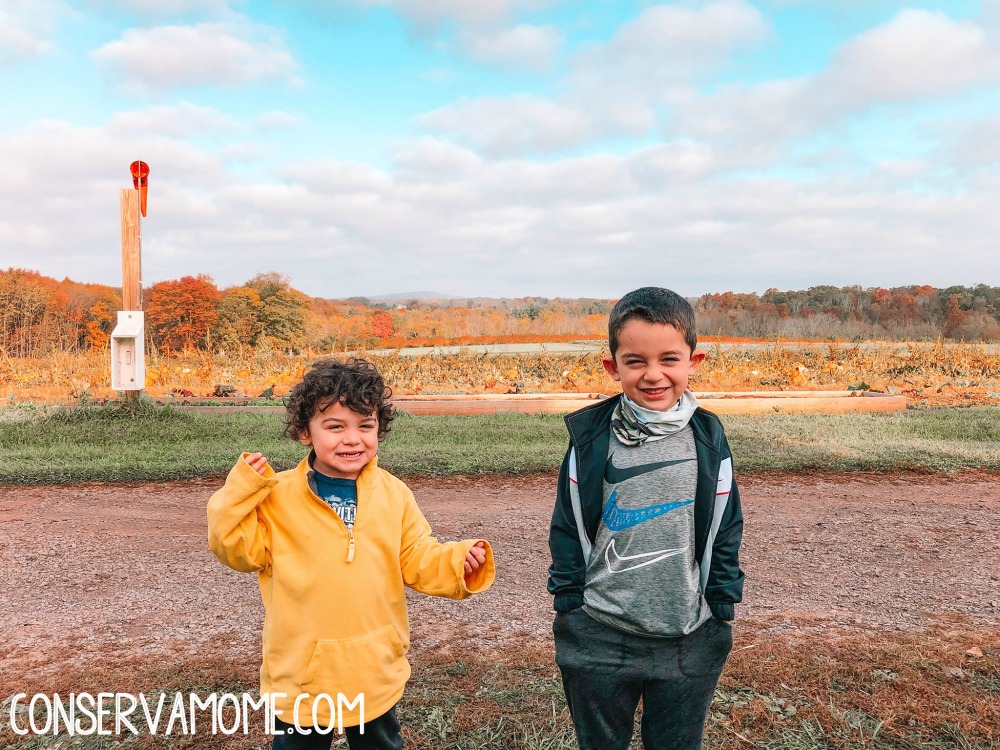 That's what inspired this fun craft. Scarecrows play a big part in making sure all of these delicious fall treats are kept safe so we can eat them. My boys loved seeing it all and taking it all in! This fun craft will teach your little ones about the importance of scarecrows and how they help out on the farm.
Add in any of the fun books below:

And these delicious Scarecrow treats and you will have the perfect fall activity.
What you'll need to make this Scarecrow spinner.
Instructions
First print out the template on white cardstock.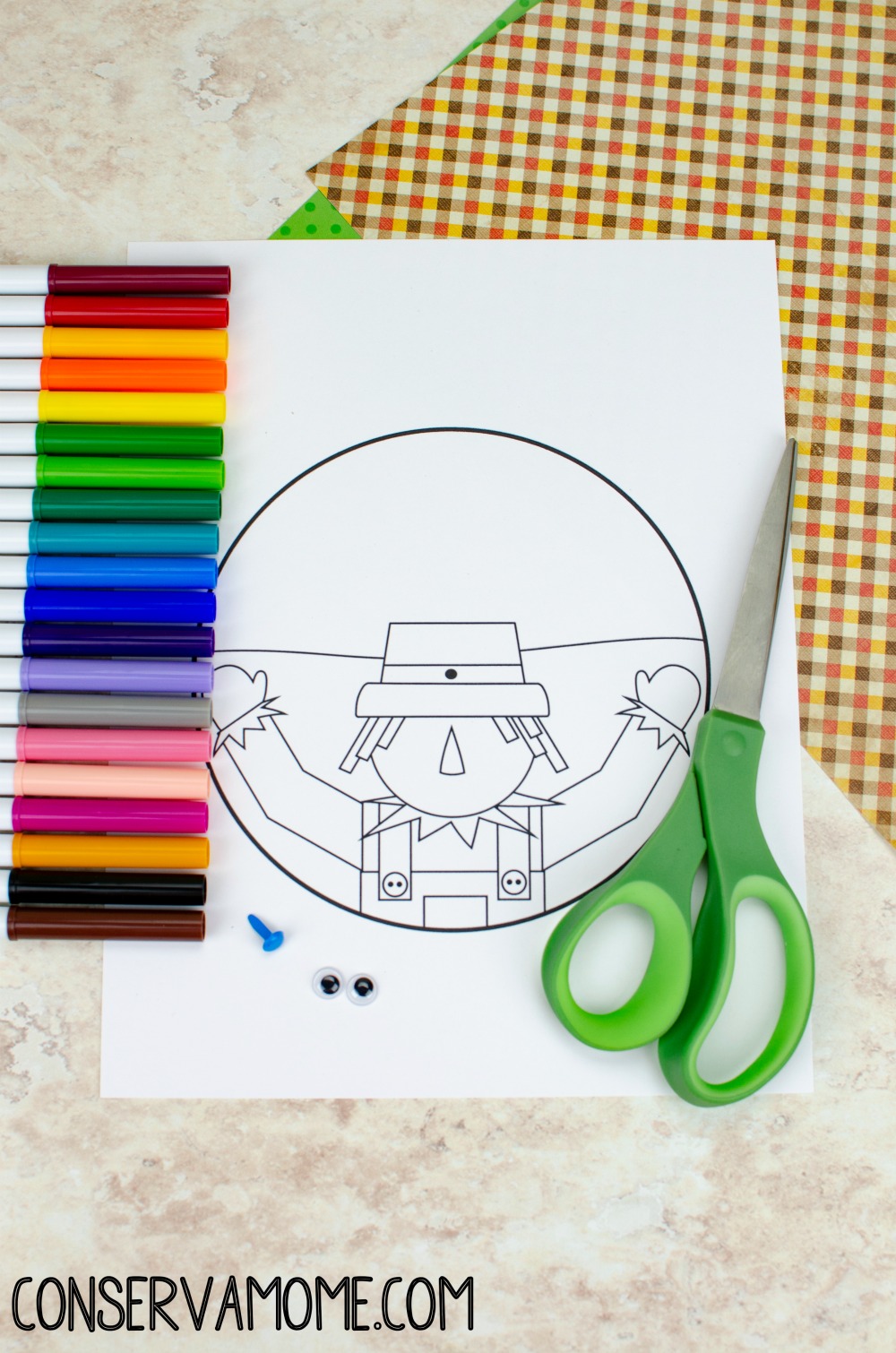 Then color both templates with markers or whatever you'd like to use.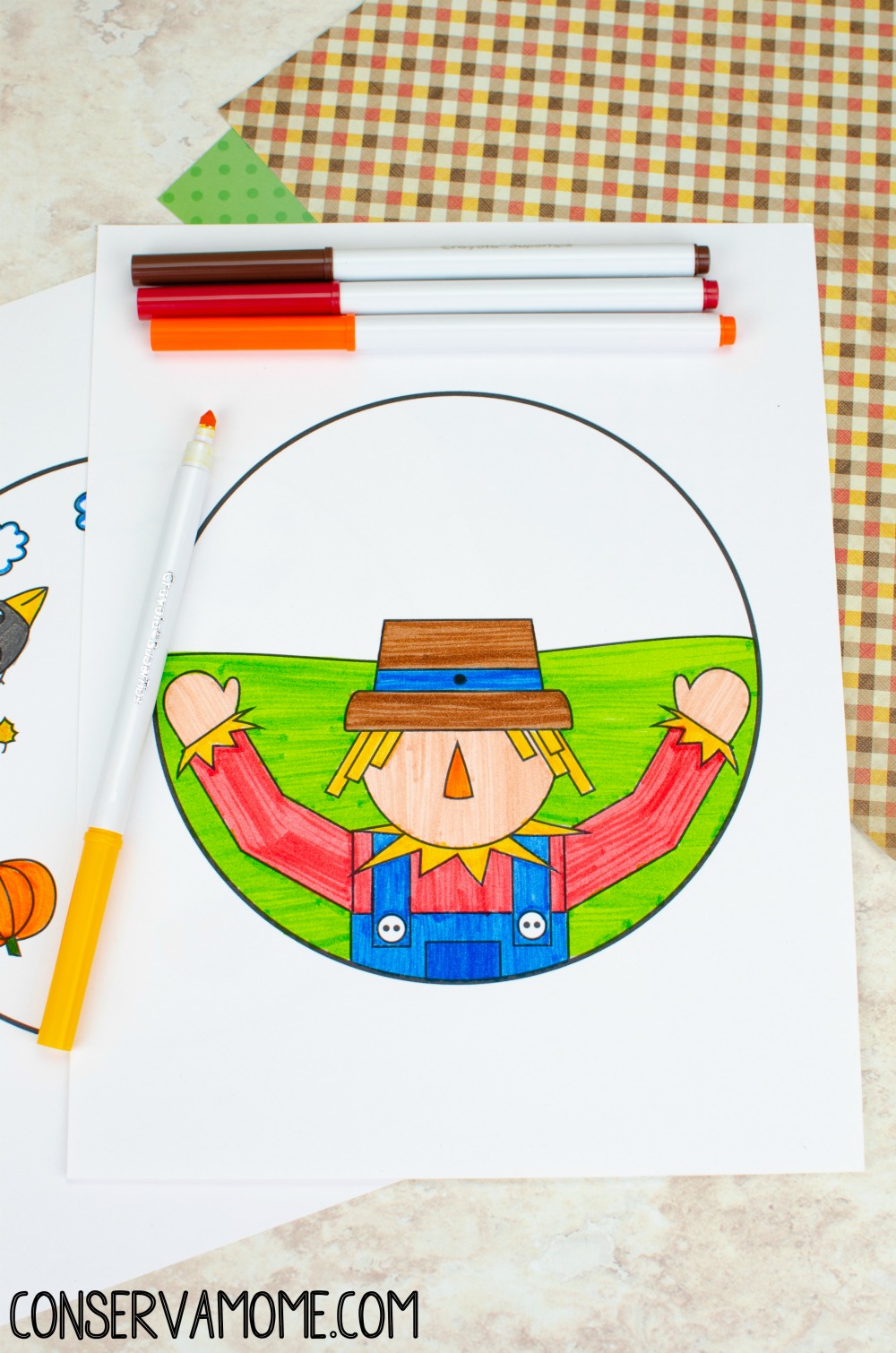 Now cut out both circles.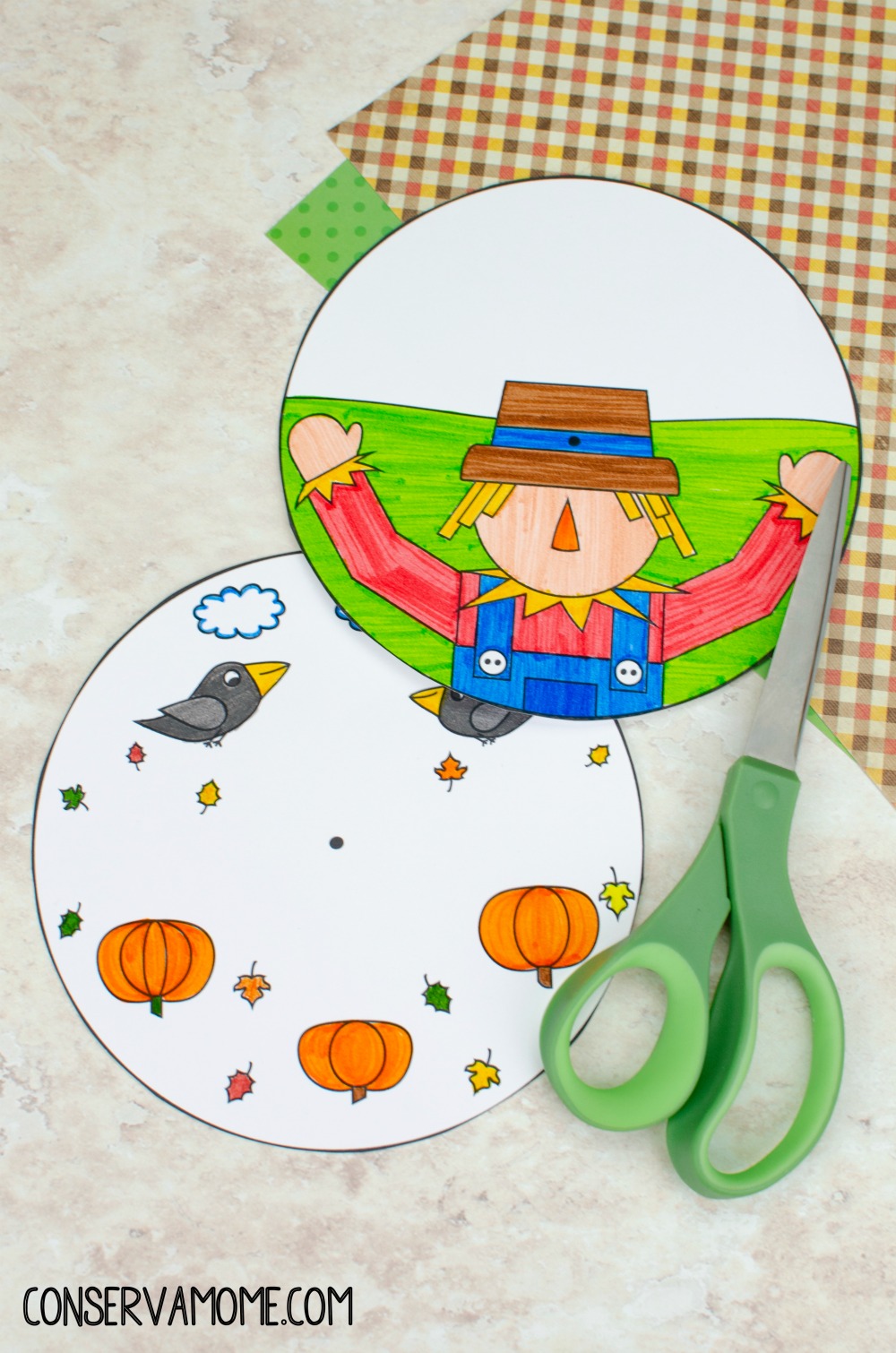 Pop on the google eyes and draw a smile on the scarecrow.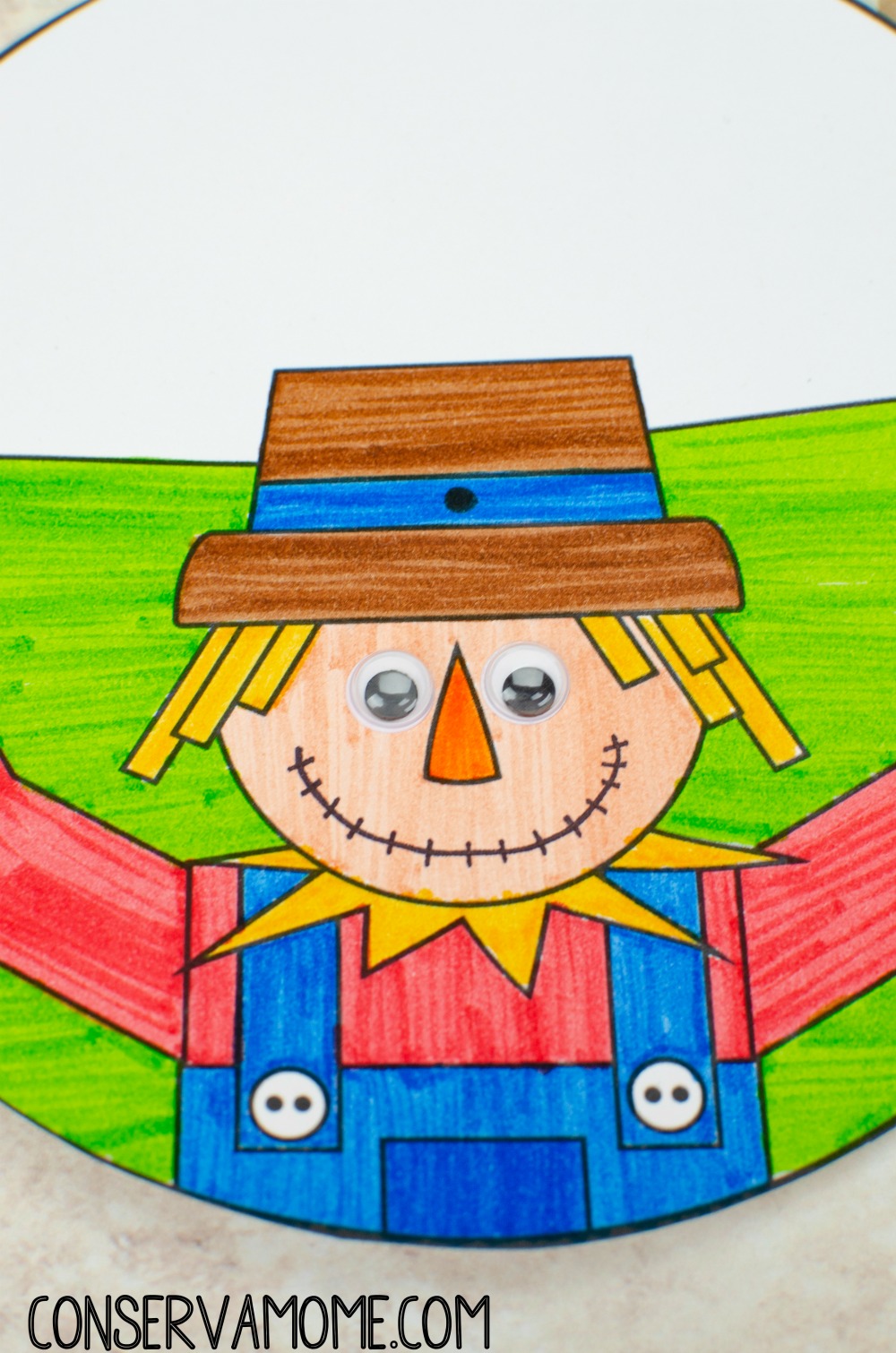 Take the circle with the scarecrow and cut the top. Use the horizon line and his hat as a guide.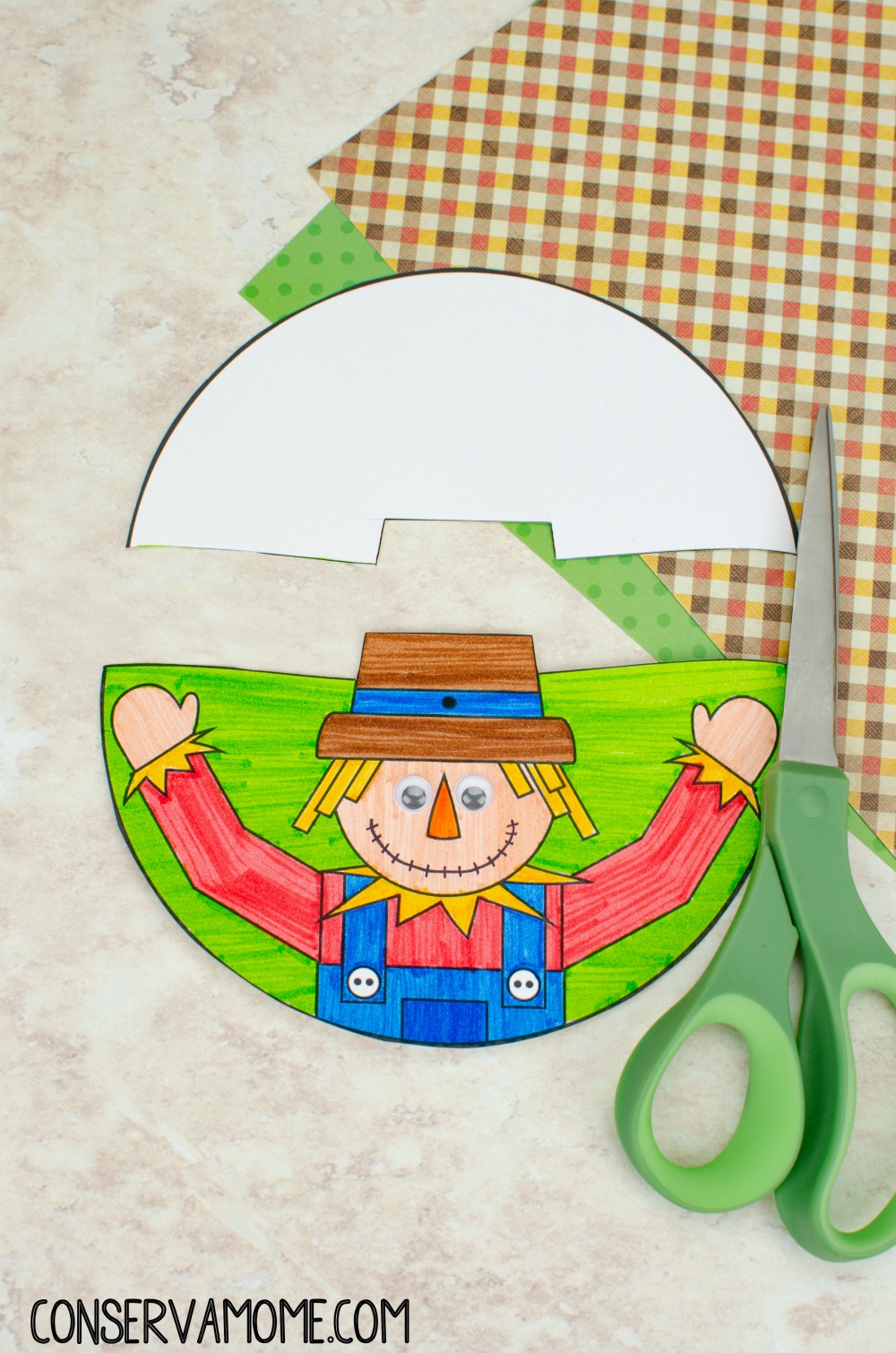 Then stack both circles and poke the brass fastener through the top and through the bottom.
Secure the brass fastener at the back.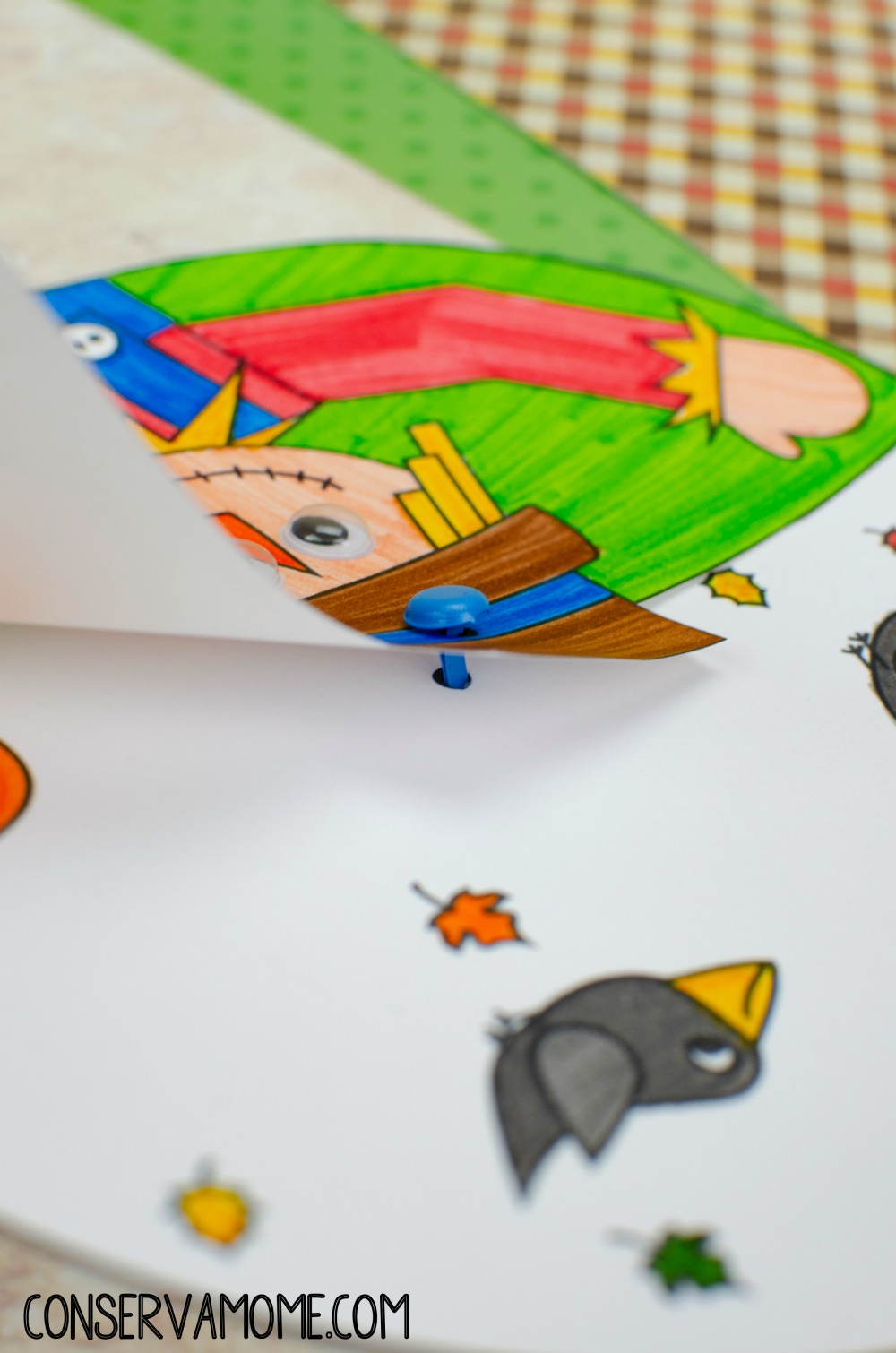 Turn around and spin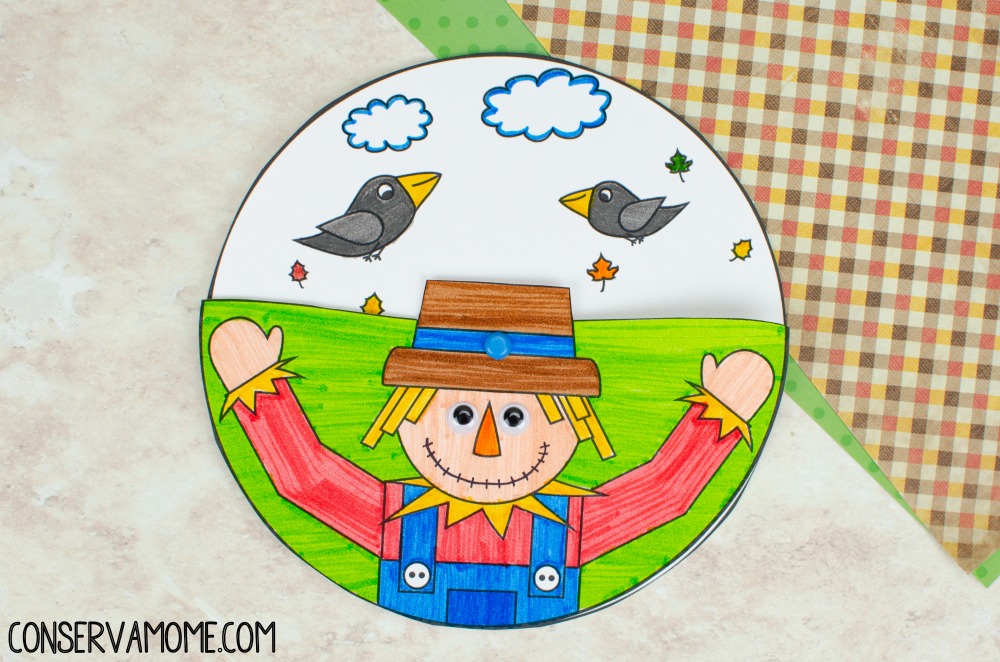 to see the scarecrow go from juggling pumpkins to shoo-ing away pesky crows!
Happy Fall!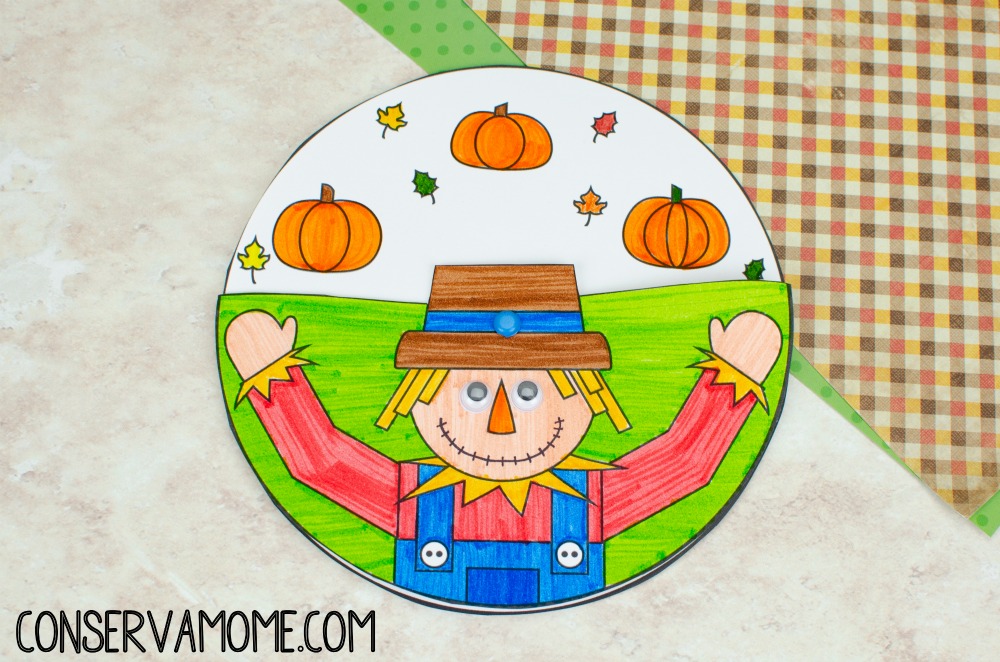 Want to add even more fun?You can also include this fun Squirrel Toilet paper craft that will be the perfect addition to the fall fun! Looking for a fun adult fall craft? Check out these gorgeous Mason jar Pumpkins from my friends over at Sustain my Craft habit!
Do you love this fun and simple scarecrow craft? Then check out another one of my spinner crafts! Here's a fun Sea life Spinner. Where you can see the ocean life under a boat.