Have left over wine bottles? Check out these easy and fun DIY Wine Bottle Crafts that are perfect to make with your left over wine bottles.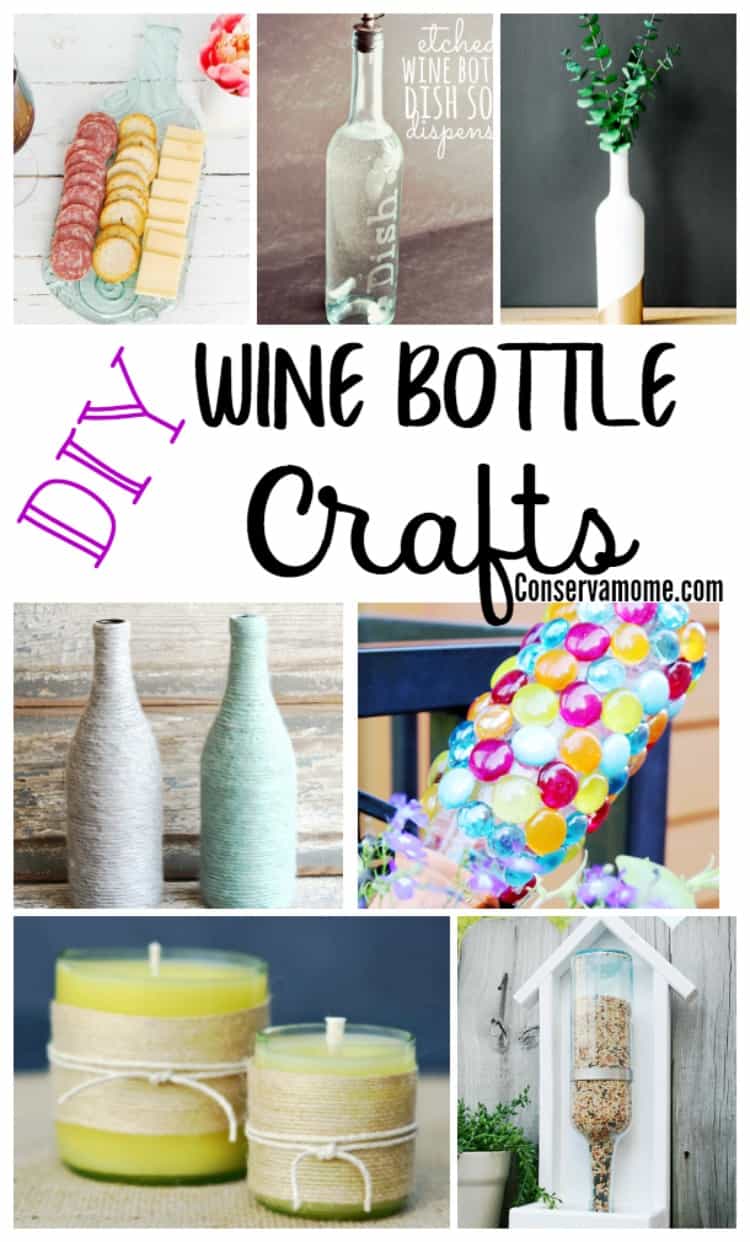 Chances are you've got a bottle or two of wine lying around the house that's either empty or begging to get drunk. I know it's always hard to figure out what exactly you want to do with them. Here's a fun way to upscycle your used wine bottle. Here's a fun round up of some fantastic crafts that will be the perfect way to repurpose those bottles. So check out below some great crafts that will help you create some beautiful diy crafts for your home that will be the perfect addition to any decor.
Mountain Modern Life – Yarn Wrapped Wine Bottle Vase
The Chilly Dog – Wine Bottle Hummingbird Feeder
Elizabeth Jones Designs – Wine Bottle Bird Feeder
Creative Green Living – Wine Bottle Plant Waterer
Happy Hour Projects – Beexwax Candles from Wine Bottles
Real Coake – Glass Tray Wine Bottles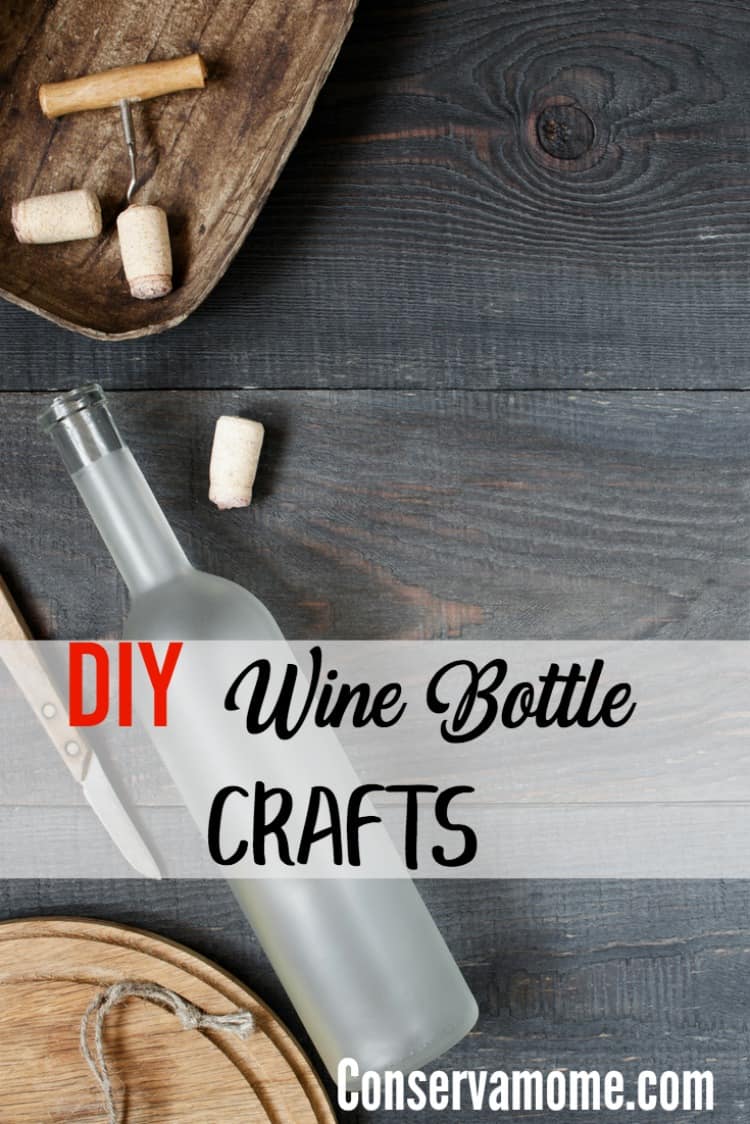 Living Well Spending Less – DIY Etched Wine Bottle Dish Soap Dispenser
By Brittany Goldwyn – Upcycled Wine Bottle Bud Vase
The Wannabe Homesteader – "Fireflies" in a Bottle
The Whoot – Wine Bottle Succulent Planter
Saved by Love Creations – Reclaimed Wood Wine Bottle Vase Trio
DIY Network – Wine Bottle Chandelier
Cheap Crafting – Self-Watering Wine Bottle Planter
The Wicker House – Book Page Bottle Decor
DIY Joy – Wine Bottle Garden Edging
Looking for more upscycled ideas? Check out these 18 DIY Upscycled crafts. 
Looking for other creative Home decor ideas? Check out these Gorgeous DIY Vase Ideas.