Halloween is almost here.So I've put together a fun list of Free Halloween E-Books For Kids. This fun list has books for all ages and even includes some fun craft books at the end. So read on to check out this fun list of Free Halloween Books for kids!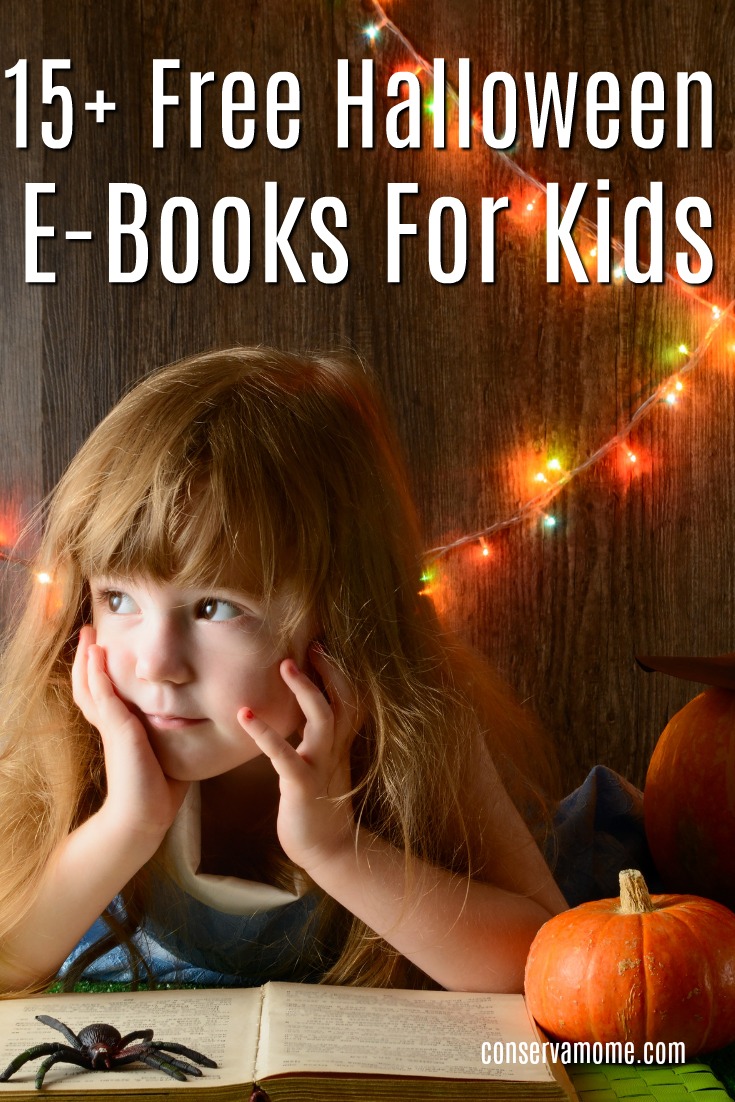 Nothing is funner than reading spooky stories leading up to the big day. I remember growing up devouring scary books. There was nothing funner than sitting down with a good book and getting scared. You know those stories that were just scary enough where it made the hairs on your neck stand up. There was something so exciting about it.
If you're looking for some fun books for your little ones to read filled with spooky fun then you've come to the right place. Best of all they're absolutely free! These books are fantastic because you can download them Straight to your Fire Tablets or kindles.
So you can take them all with you wherever you go. They are perfect for a bedtime story or when you are on the go and want your kids reading a fun book.
Either way these books are all free.
I am including some very inexpensive options at the bottom that are some of my favorites and are priced just right. So Head below and check out this list of Free Halloween E-Books For Kids. There are books for all ages. For the younger readers you have some spooky and fun books that really aren't scary but a fun read for them.
I've divided the fun up by ages and sprinkled in some craft books at the end. This is such a fun list and since they're free you can get them all at no cost to you.
Free Halloween E-Books For Kids
*This post contains affiliate links. By purchasing any products listed here I will receive a commission at no cost to you. Thank you for supporting my page.
Halloween Books for Younger Readers
H is for Halloween: A Fun Rhyming Alphabet Book for Children

Halloween Loooong Dog: Funny Adventure of a Dachshund

Where did all the pumpkins go?: A Picture Book About Friendship with Halloween Cozy Mysteries
100+ Halloween Jokes: Hilarious Halloween Jokes for Kids
Monster Jokes: Funny Halloween Jokes for Kids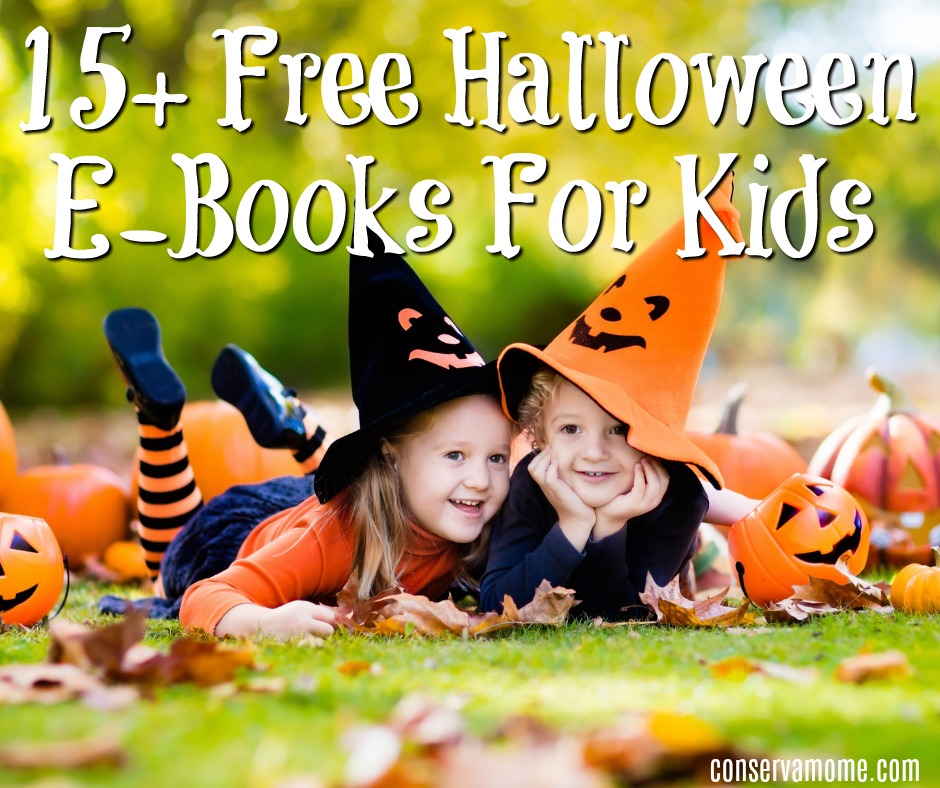 Scary Books for Older kids
Halloween Stories: Spooky Short Stories for Kids
Scaredy Bat and the Frozen Vampires: An Illustrated Mystery Chapter Book for Kids 8-12
Halloween: Scary Halloween Stories for Kids Book 7
THE BOO CLUB BOOK 1: THE HAUNTED MANSION

No Way Out – And Other Scary Short Stories
Freddie Figg & The Science Room Squid
ETTY STEELE Vampire Hunter (The Hunter Series Book 1)
Free Crafting E-Books for Kids
23 Halloween Crafts for Kids: Homemade Halloween Costume Ideas and Spooky Decor
Halloween Paper Crafts: 11 Homemade Halloween Decorations, Halloween Treat Bag Ideas, and More
Some inexpensive Halloween Books that I love
The books below are not free but have some must have prices. You'll find a few E-Boks along with paper books as well.
Grab this fun Paw Patrol Halloween Heroes Adventure on your kindle for only .99!

Children's Books: GOODNIGHT PUMPKIN . This one is a cute one that is free on Kindle Unlimited or .99 for purchase. It also includes a free video book.
THE SPOOKY WHEELS ON THE BUS is a humorous Halloween-themed version of the classic song THE WHEELS ON THE BUS…with a few ghoulish tricks and treats up its sleeves! at 1.99 this is a must have for any Halloween book collection.

This is a cute one with a fun lesson.I've Only Got Three Hands:: Teach Your Children to Keep Their Room Clean And at .99 the perfect book for your little goblins.

Looking for more fun Halloween ideas? Check out this fun Halloween Craft idea A pumpkin Door hanger!