Bring the beauty and deliciousness of fall to any gathering with this Fall Themed Appetizer: Mini Pumpkin Cheese Ball Bites.
Fall Themed Appetizer Idea
Fall is ALMOST here. This is really my favorite time of the year. There's something magical about the crisp fall air, falling leaves and the beautiful fall colors. It also seems that fall is the time of year in which people start coming together for fun times. Every year my block has a fun Fall party in which all the families come together to celebrate friendship and living in an awesome block.
Sadly, this is our last year attending because hubby is getting relocated to Pennsylvania for an Amazing promotion. So this year I decided to go out with a bang at the party and create these delicious treats. Aren't they adorable? Filled with a delicious filling these little pumpkins will be hard to resist this tasty treat?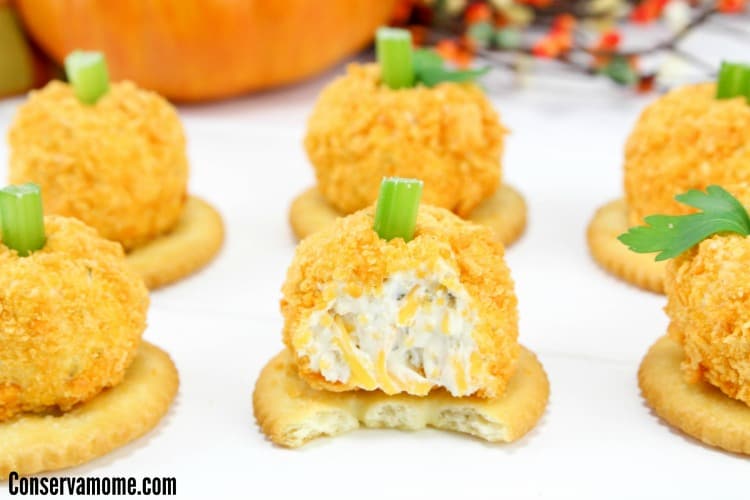 So before making it for the bigger group I decided to try these on my family and these were a huge hit! I'm passing this recipe over to you. So head below and check out how easy it is to make this amazing and tasty Mini Pumpkin Cheese ball bites. No pumpkins were hurt in the making of these delicious little cheeseballs 🙂
So head below and see how easy and delicious these treats can be. 🙂
What's Needed to make Mini Pumpkin Cheese Ball bites
5 oz Garlic & Herb Cream Cheese
1 Cup Finely Shredded Cheddar Cheese
15-17 Ritz Crackers
Cheez it Crackers (finely crushed)
Celery
Parsley
Directions
In a medium size bowl, mix the cream cheese and the shredded cheese.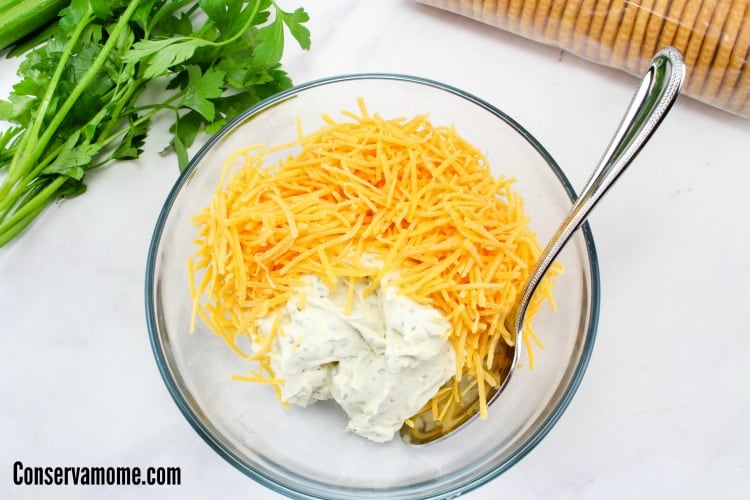 Using a cookie scoop or spoon, scoop about 1 Tablespoon of mixture and roll into a ball. Place on a parchment lined cookie sheet.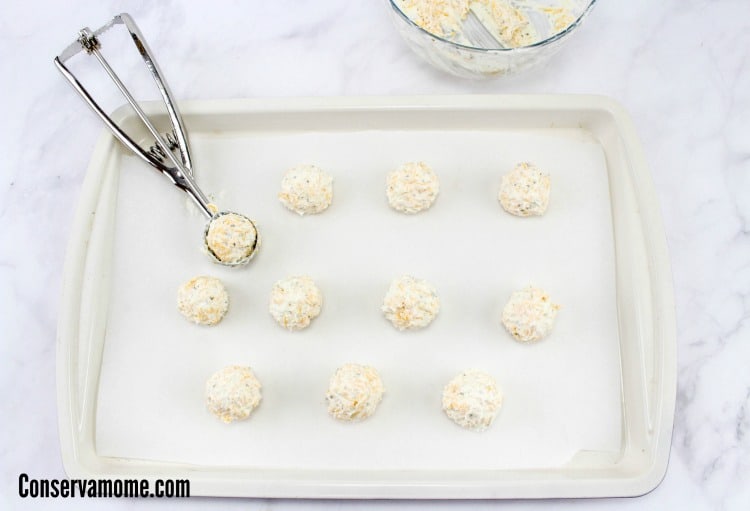 Place in fridge for about 10-15 minutes to firm them up just a bit.
Take the finely crushed cheez-its and place in a bowl. Add one cheese ball and roll around in the mixture until well coated.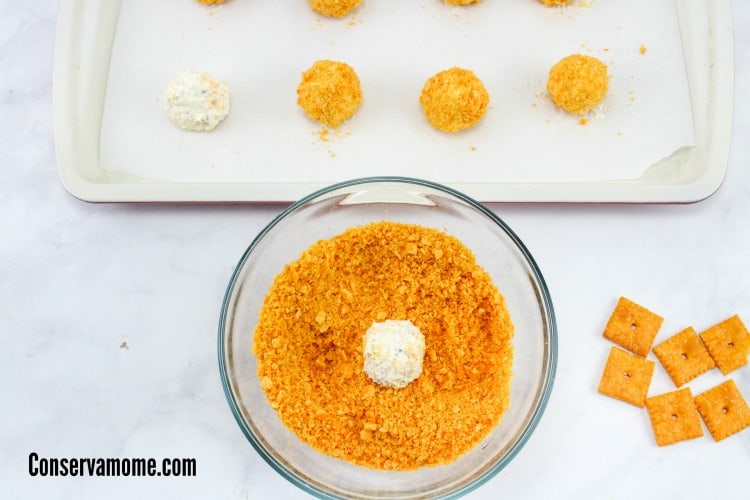 Cut up the celery into skinny ½ inch pieces. Place one stalk into a cheese ball. Add a piece of parsley if you wish. I made some with and some without.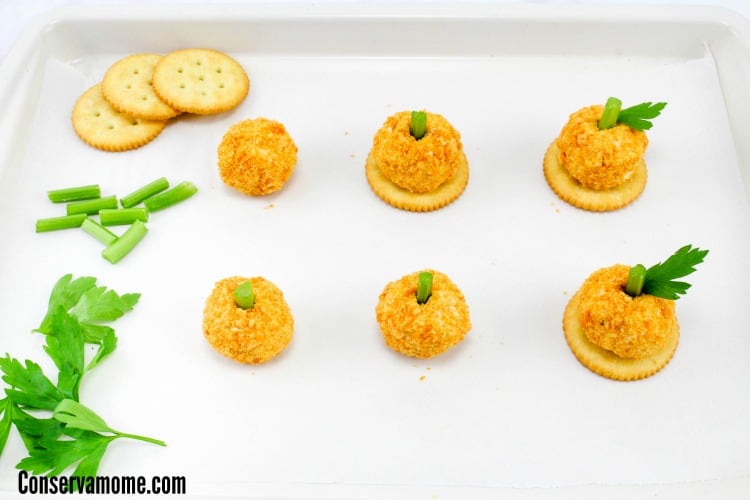 Serve and Enjoy!!!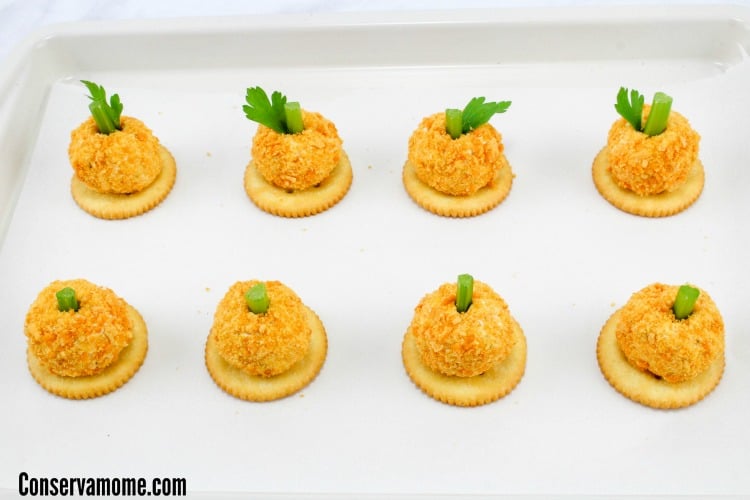 Aren't these the cutest thing ever? So what are you waiting for bring the fun of fall to any gathering with these tasty little treats. Enjoy!!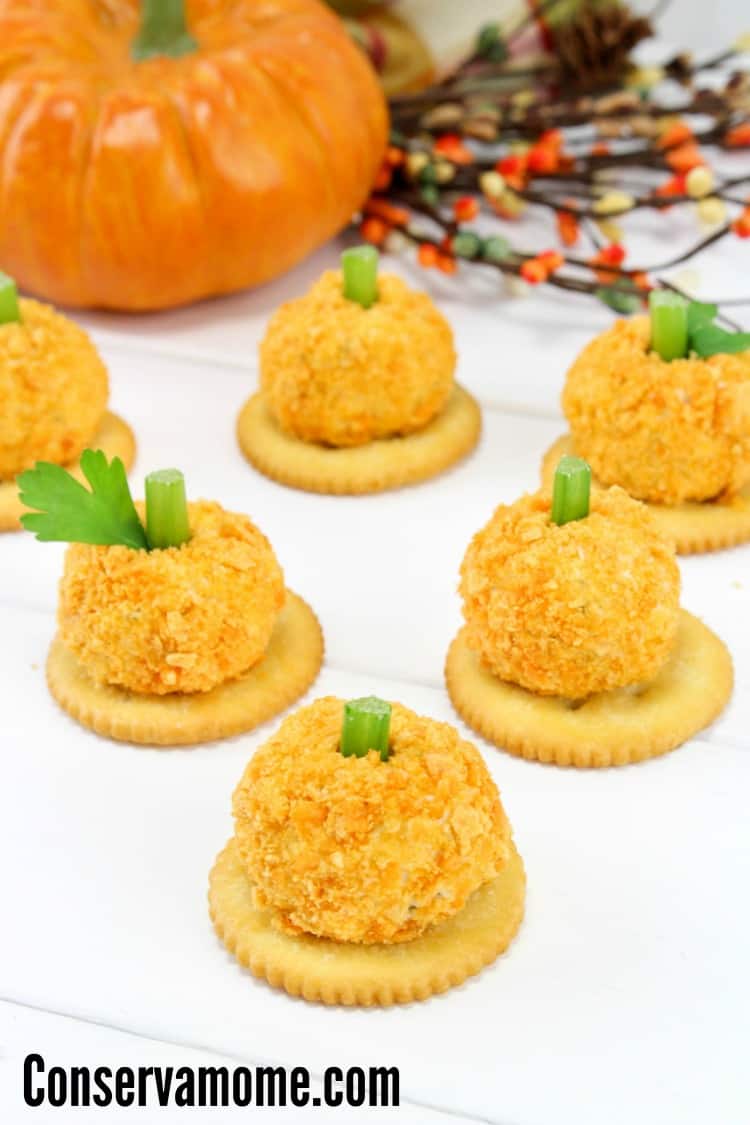 Make sure to share and pin this fun recipe below:
Looking for more fall themed foods? Check out this delicious Pumpkin Monkey bread