This delicious Pumpkin Pie Monkey Bread recipe is the perfect addition to any delicious Fall breakfast or brunch.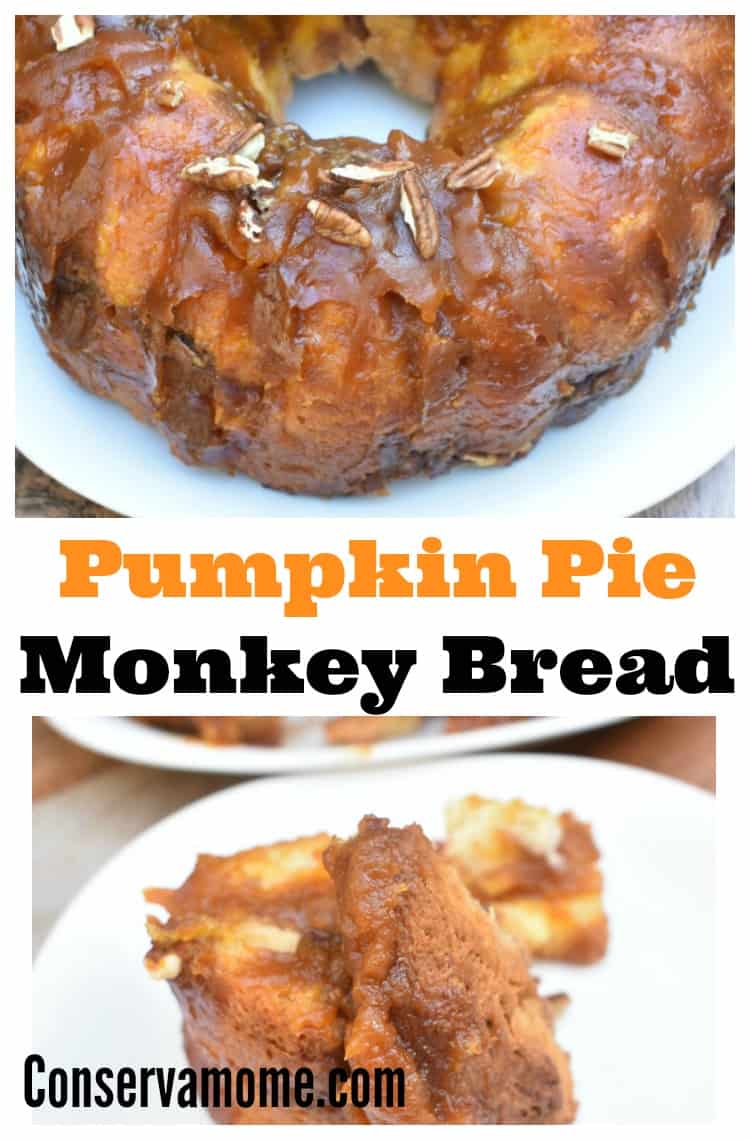 Pumpkin Pie Monkey Bread
Saturday Morning Breakfast is kind of a big deal around our house. It's the one day we all just start the day off slowly and just enjoy not having to get anywhere or be anywhere.
During the fall this delicious pumpkin pie monkey bread becomes a staple during our morning breakfast. With delicious flavors and ooey gooey deliciousness, this pumpkin pie monkey bread will be a huge hit. Looking for another delicious pumpkin recipe? Check out this delicious Pumpkin Dump Cake.
So head below and check out how easy it is to make this delicious breakfast treat!
What you'll need:
2 cans giant refrigerated biscuits- quartered
Pumpkin Pie Ingredients:
2 teaspoons of pumpkin pie spice
1 cup pumpkin puree
1 cup firmly packed brown sugar
3/4 cup butter
1/2 Cup of Pecans
Preheat oven to 350F.
Spray a 12-cup Bundt or tube pan with non-stick cooking spray.
In a large mixing bowl, combine 1 cup brown sugar, pumpkin pie puree and 2 teaspoons pumpkin pie seasoning and the butter. Mix until ingredients are combined.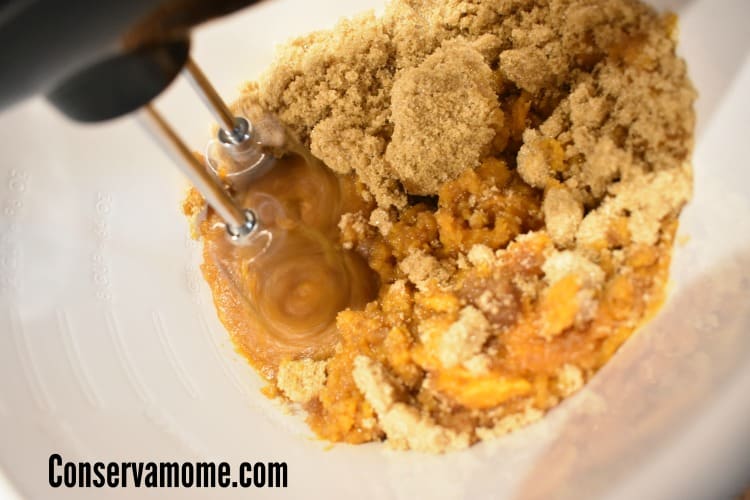 Pour half of the pumpkin pie mixture at the bottom of the pan then add the cans of the biscuits (quartered)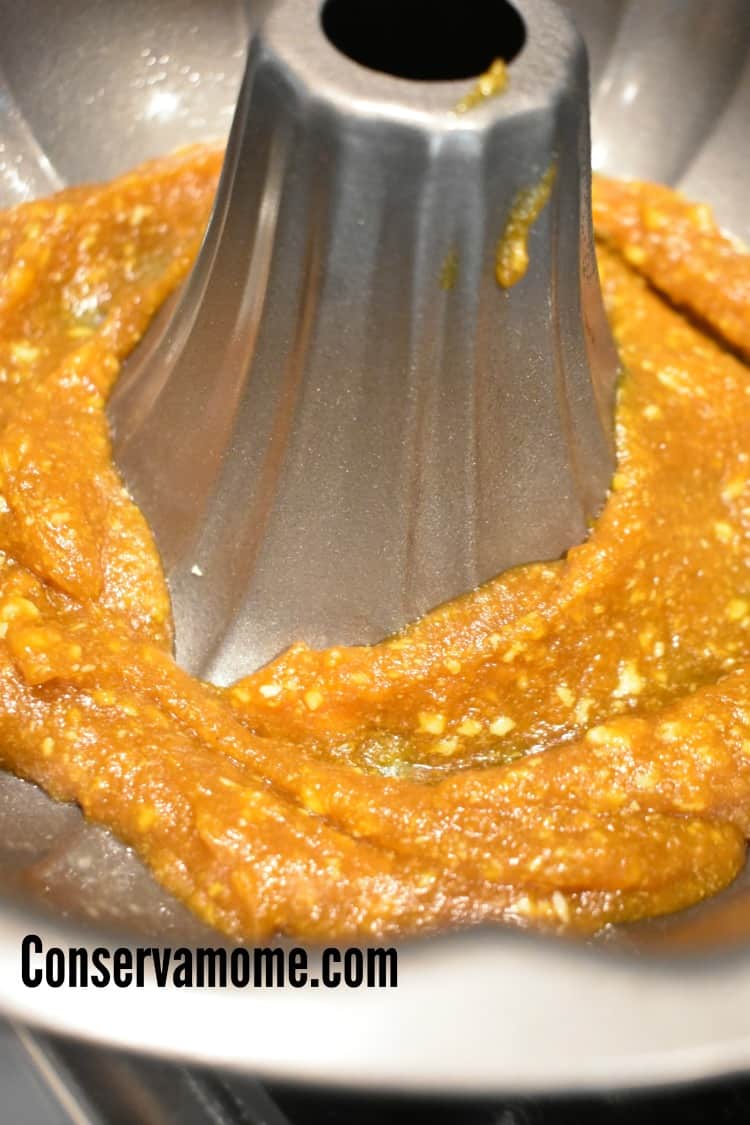 Evenly place all biscuit pieces in the sprayed Bundt pan top with pecans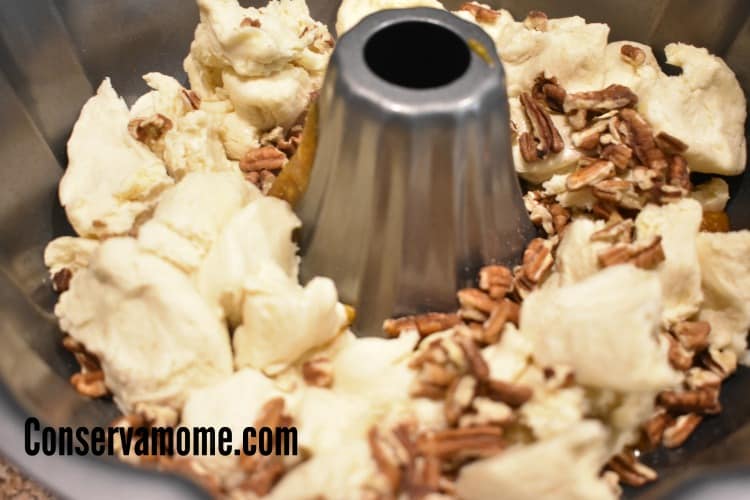 Add the remaining pumpkin pie mixture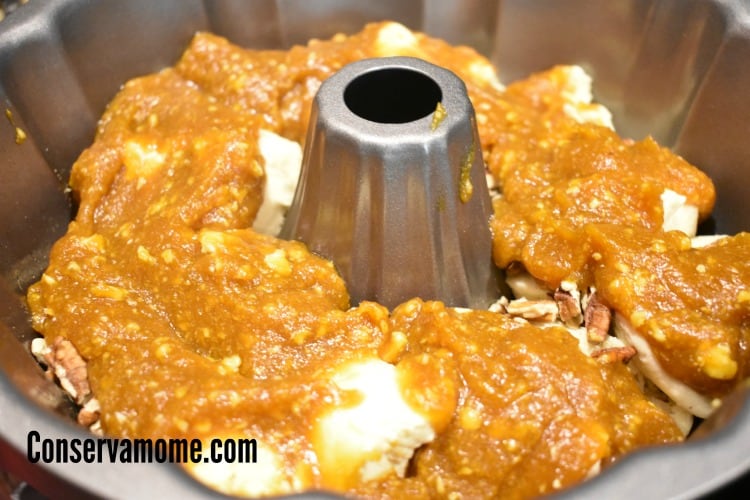 Bake 35 minutes or until golden brown and no longer doughy in the center. Watch it, time will vary depending on ovens. Cool in the pan 10 minutes. Invert onto a serving plate and enjoy! I sprinkle with a few more pecans for beauty (and taste)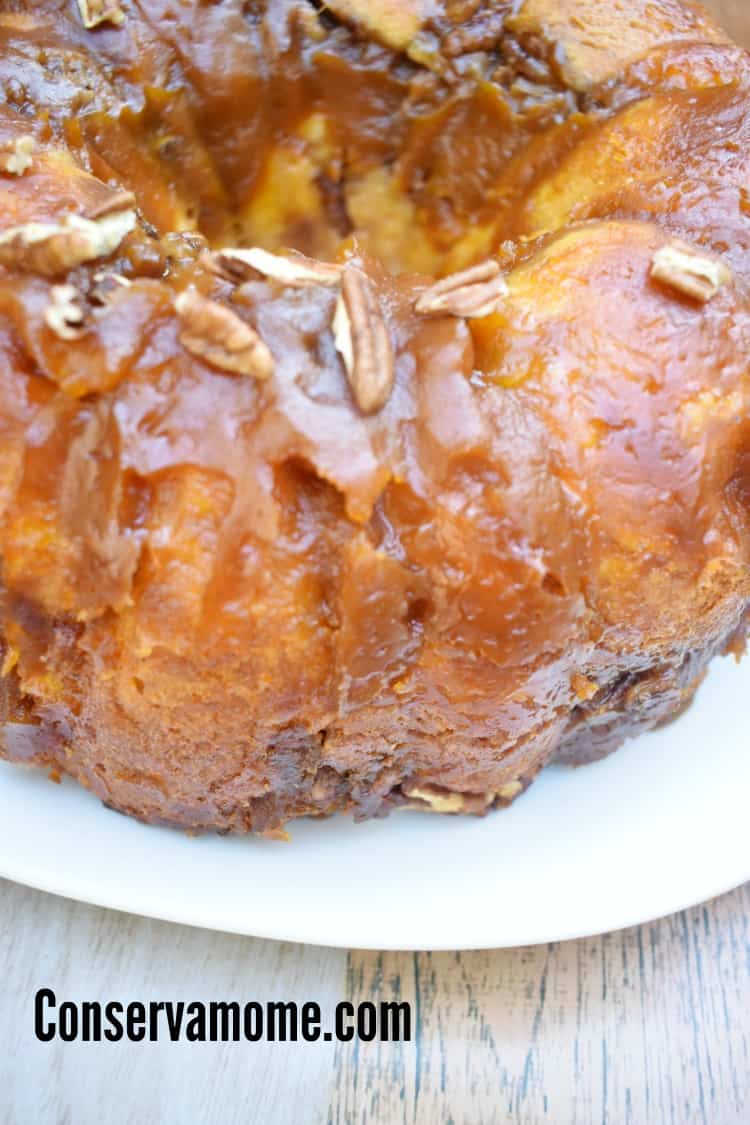 Doesn't it look simply amazing? I enjoy it with a huge cup of coffee but the kids wash it down with a giant glass of milk.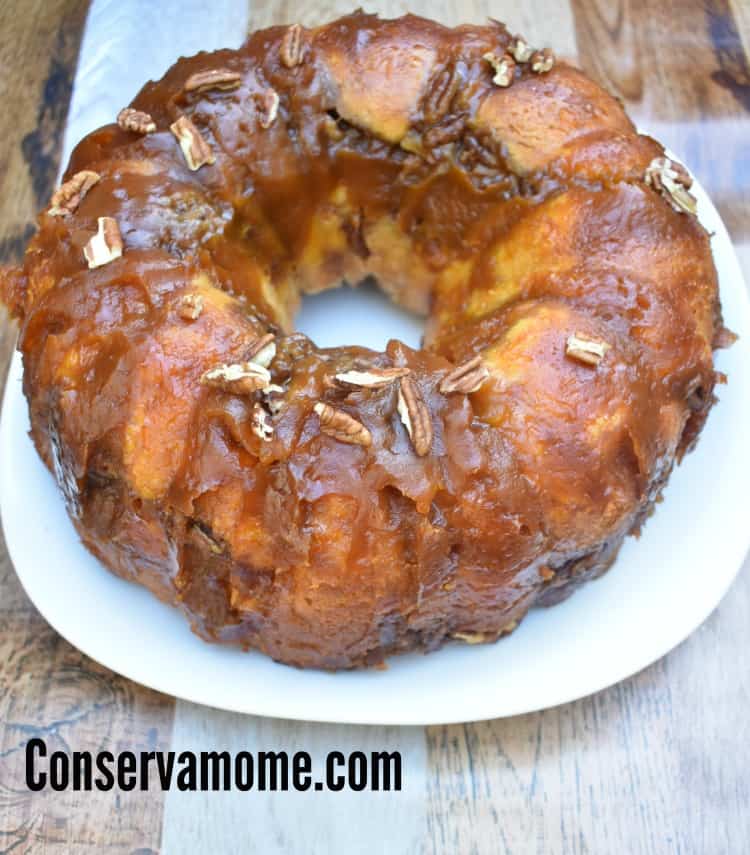 It's sweet and so gooey and perfect for a crisp fall day.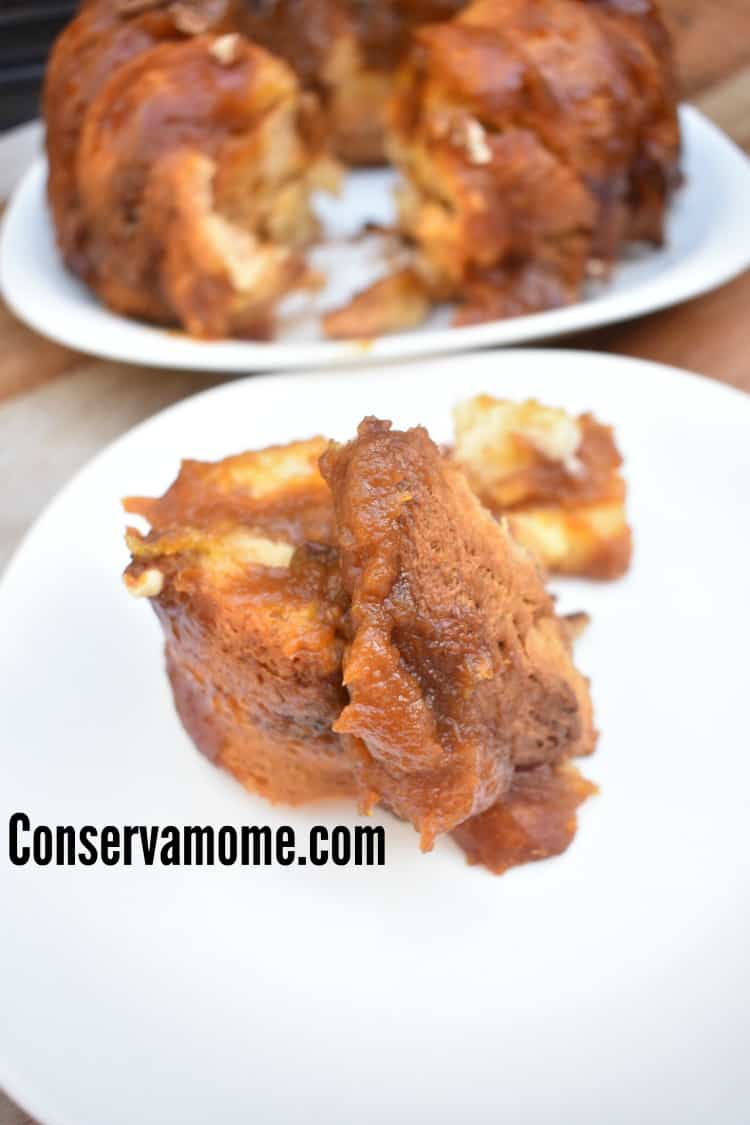 Looking for more delicious Pumpkin flavored treats? Check out this delicious recipe for Pumpkin Spice Sugar cookies.