These delicious Fall inspired Pumpkin Spice Sugar cookies recipe will make your mouth water and your heart skip for joy. They capture the perfection of Fall in every bite.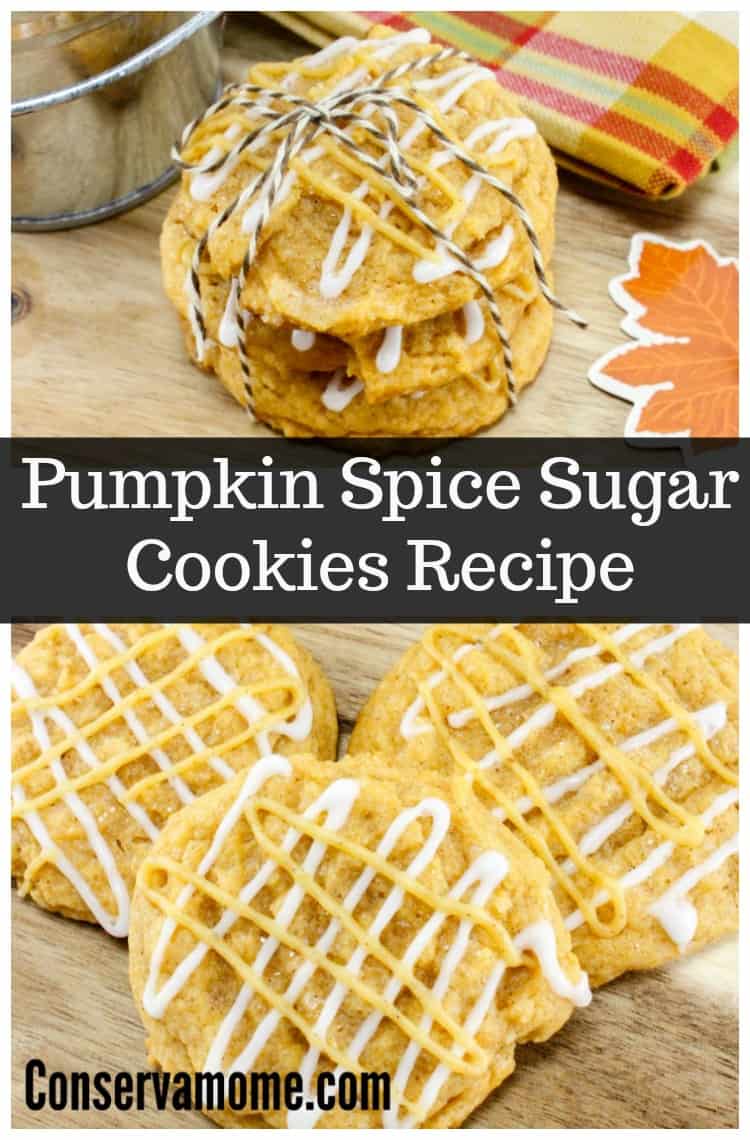 What encompasses the flavors of fall more than pumpkin spice? It's no wonder! Pumpkin spice is synonymous with the crips beauty of fall. This cookie recipe will capture the essence of fall with each bite. Filled with delicious pumpkin spice flavors and drizzled with a delicious sugar and pumpkin spice mixture. Best of all they're so easy to make you won't be able to get enough of them. So head below and check out this delicious recipe for yourself and Fall in love with these delicious cookies.
What you'll Need:
½ cup Pumpkin Puree
1 Egg Yolk
2 ½ cups Flour
½ tsp. Baking Powder
1 tsp. Cinnamon
¼ tsp. Pumpkin Pie Spice
½ tsp. Salt
1 ½ cups Sugar
2 tsp. Vanilla
4-5 drops Orange Food Color
1 ¾ Sticks Butter, room temp
Directions 
Preheat oven to 350 degrees.
In a large mixing bowl, beat sugar and butter until well combined.
Mix in the yolk, vanilla, pumpkin puree, and food color.
In a separate bowl, combine flour, baking powder, cinnamon, pumpkin pie spice, and salt.
Gradually mix in the dry ingredients into the pumpkin mixture until well combined.
Using a cookie scoop, drop balls of dough 2 inches apart on a cookie sheet.
Use a fork and press down the dough balls and sprinkle with sugar.
Bake 10-12 minutes, remove from oven and cool.
Optional step: To make drizzle: Combine about 1 cup of powdered sugar, a tablespoon pumpkin puree, ½ teaspoon pumpkin pie spice, and 2 teaspoons of water. Drizzle over cookies. You can also make the drizzle without the pumpkin if you want.
Enjoy these delicious fall cookies!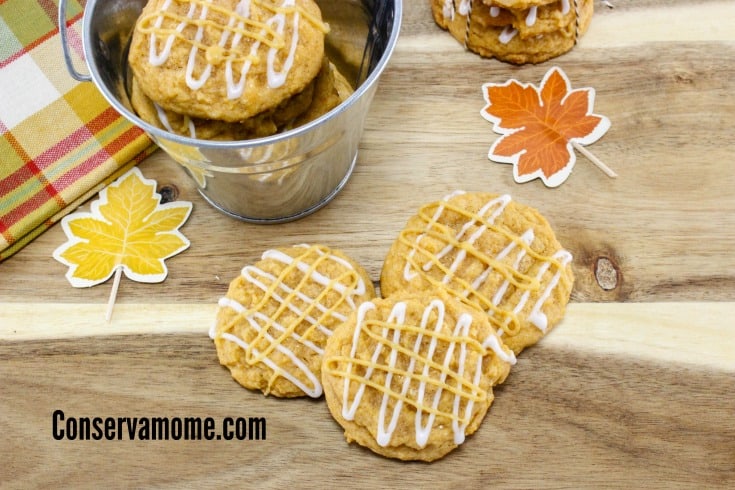 Don't they look amazing?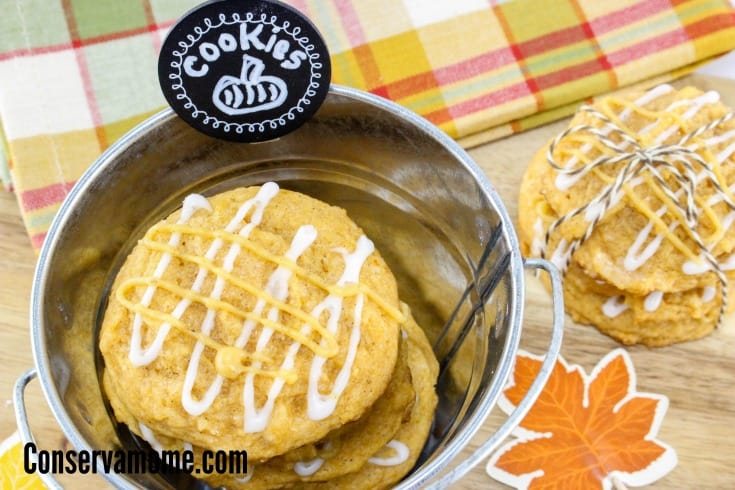 Looking for some more Fall inspired treats? Head over here and check out these Fall Tastic Candy Apple Recipes or How about this Fall Graham Crack & Peanut Butter Pops