Who say's coffee has to only be taken one way? Here's a fun round up of 15 Must Try Coffee Recipes that will help you get your coffee fill any time you need it.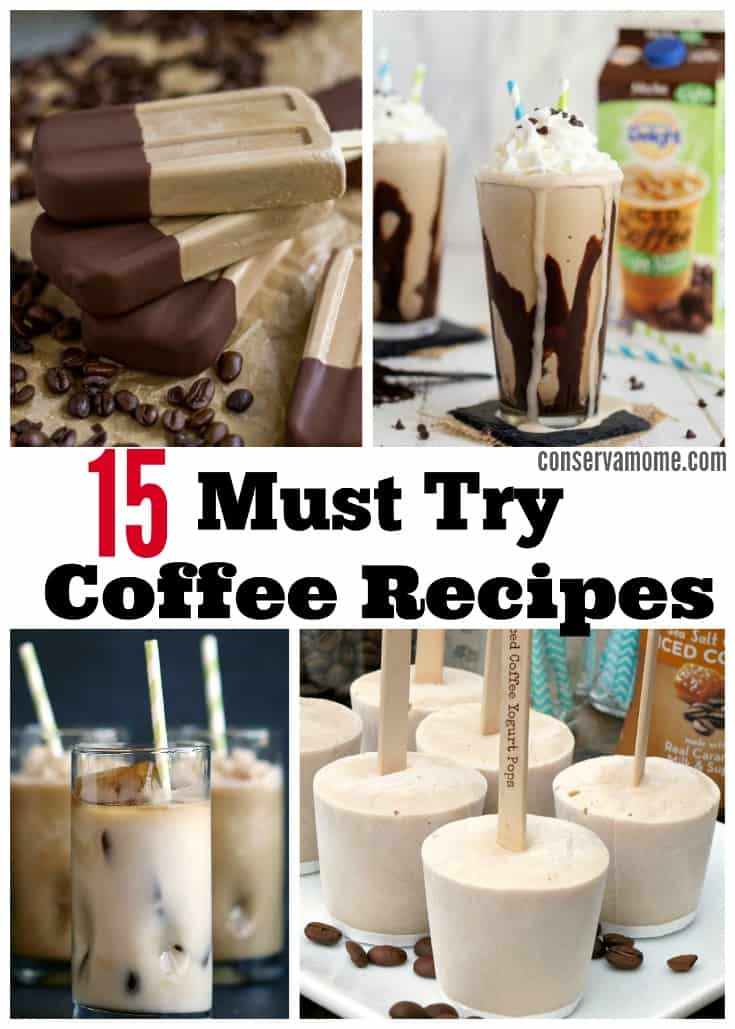 Coffee recipes
Coffee makes my world go round, or at least helps me function on many days. I absolutely love the taste and live for it's delicious aroma. However, there are days when the weather or time of day really doesn't call for a hot cup of coffee and so one must think outside of the box to enjoy this delicious nectar. That's why I love this delicious round up of 15 Must try Coffee Recipes. Each one gives the perfect dose of coffee that is ready to give you bounce to your step and happiness in your heart when you try these delicious goodies.
Most important they're so easy to make you can include them as part of your daily routine, a fun event or just because you need your coffee fix. So check out this delicious round up of coffee goodies. Each one is so unique and delicious, you really won't know where to start. However, with all the fun days of summer coming at us, you can have any at your whim 🙂
Enjoy!
15 Must Try Coffee Recipes
If you love coffee, you're going to love these delicious recipes!
Looking for more refreshing recipes?
Check out 100 Refreshing mocktails and cocktails here.