Do you love Arroz Con pollo but don't have time to make it? Check out my Pressure Cooker Arroz con pollo recipe using the DEenkee 10 in 1 Multi pot cooker. Disclosure: I received the Deenkee multi pot to review on my page. However, my love of this product is 100% mine.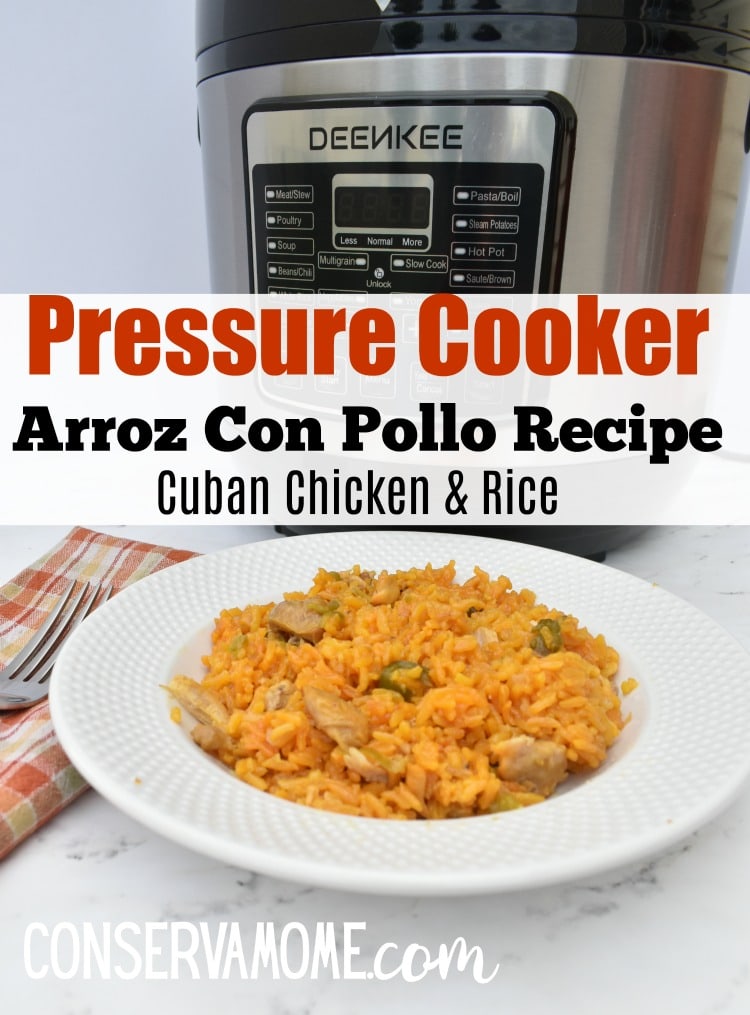 Pressure Cooker Arroz Con Pollo Recipe
Arroz con Pollo was one of my favorite meals growing up. As an adult I love it even more because of the nostalgia the flavor brings. Thankfully, my family also really enjoys this meal making a popular Dinner Dish in our home.
However, as an adult many times quicker meals are a necessity and standing over the stove for hours on end like my grandmother did isn't really an options. That's why I love making it in my DEENKEE Multi Pot Cooker Pressure Cooker This 10-in-1 Instant Programmable 6 Quart cooker is a Slow Cooker,Pressure cooker, Sauter, Egg, Rice Cooker, Yogurt maker, Steamer, Hot Pot and more! Making it the only kitchen tool you'll need.
It has a lot of great features that have made me fall in love with it. For starters it comes with a lot of accessories that will make any meal a success: From extra sealer, a slow cooker lid, detachable carrying handle for easy transporting, two replacement rubber gaskets and much more. You can replace 10 common kitchen Appliances and cooks food up to 70% faster than traditional cooking methods.
One of my favorite features is the unique manual pressure release button that quickly expels pressure to protect you from hot steam. The fast steam release always freaks me out with these pressure cookers and the Deenkee just made this task so much easier.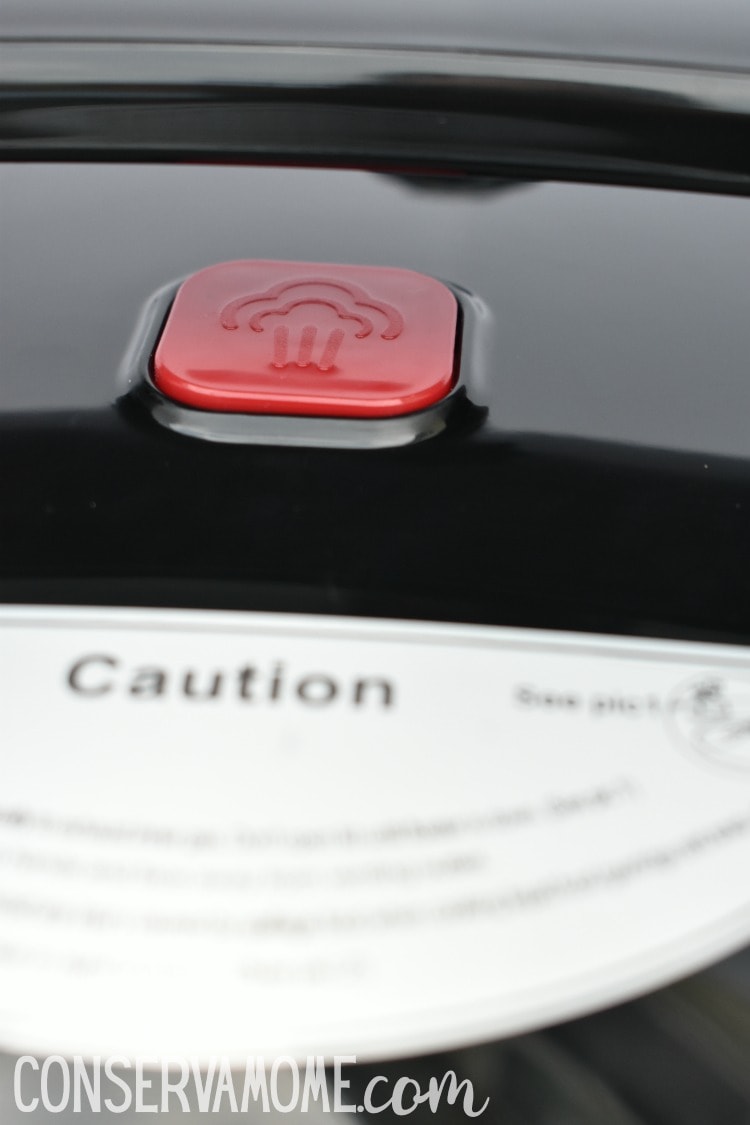 This beauty allows you to create a custom setting for each cooking program by adjusting the temperature, pressure, and cooking time.
Most important Memory within 20 minutes: if power cut off suddenly when appliance is working.Appliance will go on if power again with 20 minutes.
What you'll need to Make Arroz con Pollo
1 tablespoon of Olive Oil
6 boneless chicken thighs
1 Tbsp. capers
One Half of a can of Tomato Sauce
a medium onion chopped
1 Cup of Chicken stock
A tablespoon of minced garlic
1 Cup of beer (or you can substitute this for another cup of Chicken stock)
2 packets of Goya Adobo seasoning with saffron
1 1/2-2 cups of long grain Rice
2 Teaspoons of Salt
1 Chopped green bell pepper
2 Teaspoons of Pepper
Optional (These items are used but some people omit because of taste
a can of peas
1/4 cup green olives sliced
Directions for making Arroz Con pollo in the Deenkee Multi pot pressure cooker
Choose Saute/Brown function and press start
Add olive oil and when it gets hot add in Chopped green peppers, minced garlic, tomato sauce, & Onions. Saute for about 5 minutes or until somewhat translucent.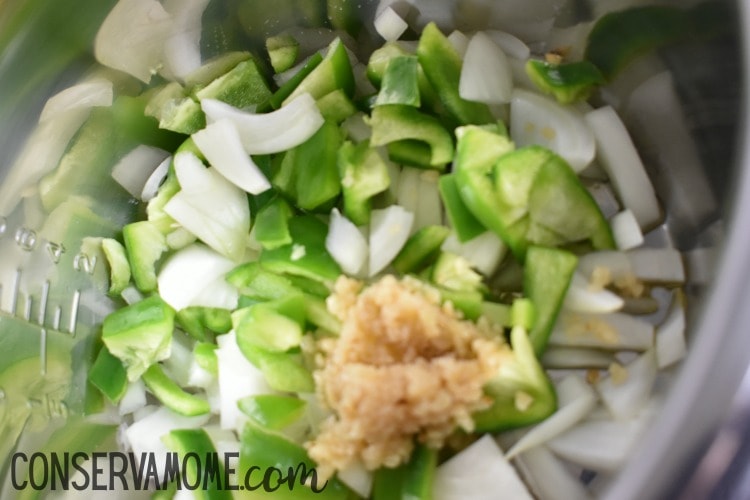 Next Add Chicken, beer, Chicken stock, rice, packages of Goya Adobo with Saffron, salt and pepper, capers and if using olives and peas. Mix until combined.
Close Lid and lock
Choose poultry function. Set to 25 minutes and then press start.
Once it's done cooking it will set to warm and release pressure naturally.
When food is ready just mix all the ingredients with a spoon and it's ready to go. You can season with extra salt and pepper to taste.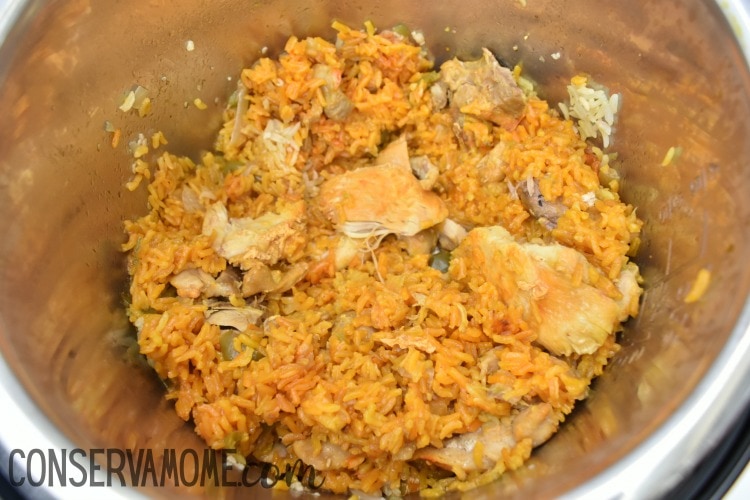 Voila a quick and easy meal in under an hour!
You'll love how quickly this is made. Most important I am in love with all of the options the DEENKEE 10 in 1 Multi cooker brings. I've been cooking up a storm with this multi cooker and I know you'll fall in love with the Deenkee too. If you head over to the link above and use Discount code: TOWHUT5R you'll get (15% off) from now until 7/27/19. So don't miss out on this chance to get a fantastic Multi cooker!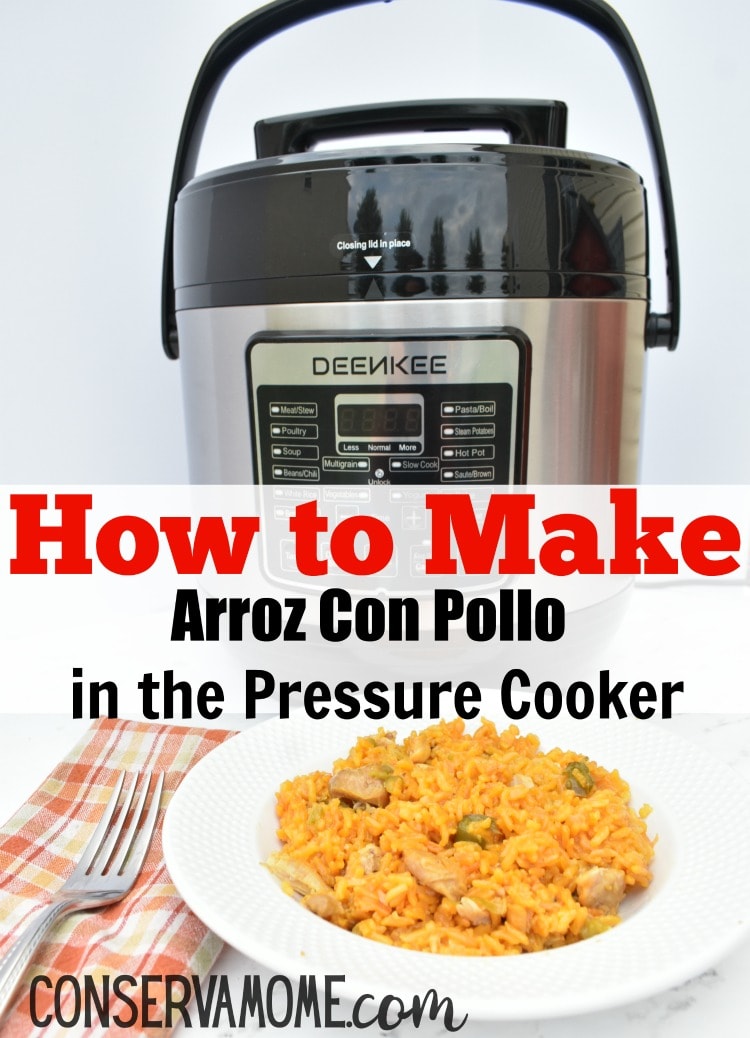 Looking for other great Cuban Recipes? Check out my Cuban Flan recipe here.