Don't stress when it comes time for dinner, check out these 20 Quick & delicious 15 Minute Meal Recipes that will simplify dinner time.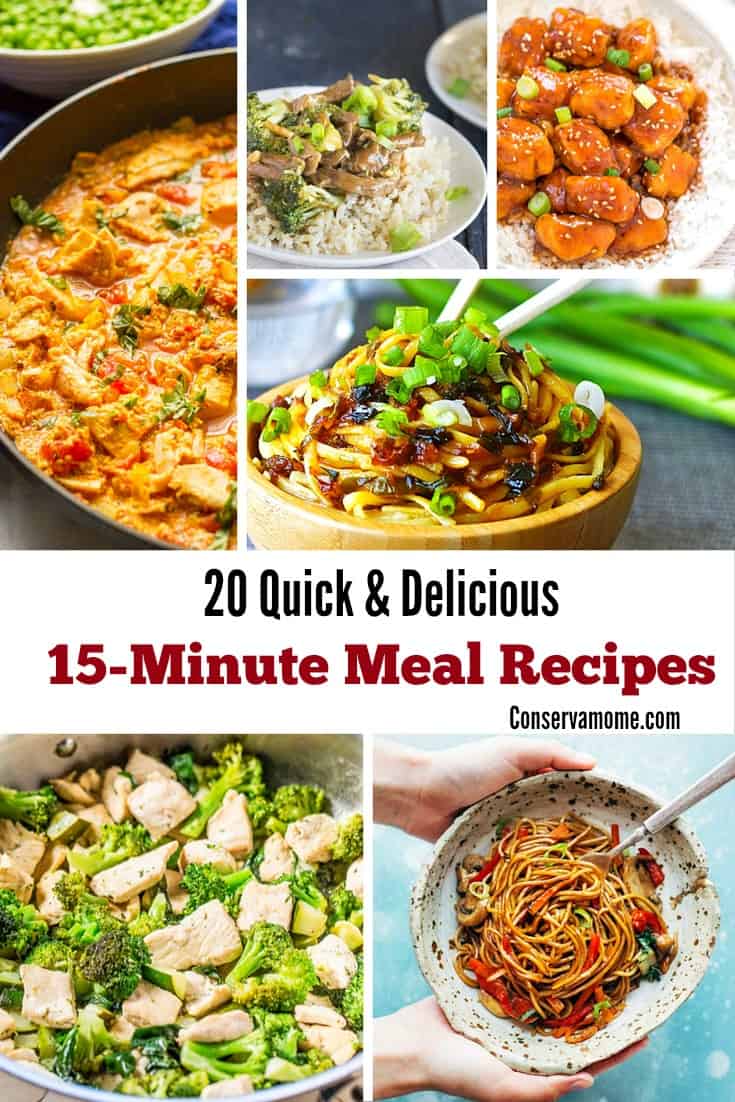 Delicious 15-Minute Meal Recipes
Every afternoon I feel like anxiety and frustration set in because bah I have to make dinner! I usually have some ideas in my head or I've started dinner earlier but there are nights when I realize I don't have too much time to prepare things.
So that's why I've put together this list of 20 Quick & Delicious 15-Minute Meal Recipes to help my readers be a little less stressed when it comes to dinner time.
So head below and check out all the amazing recipes below filled with some amazing flavors that will make your family enjoy dinner and you enjoy the time you saved making them.
20 Quick & Delicious 15 Minute Meal Recipes
Who has time to make dinner every night? You will with these 20 Quick & Delicious 15 minute meal Recipes.
More Easy Meal ideas
Looking for some more great easy meal ideas? Look no further, Check out some great recipes below.
Have an instant pot? Check out 2o Easy Instant Pot Dinner Ideas
Have a Slow Cooker? Check out 20 Easy Slow Cooker recipes 🙂
Feeling like having a classic? Try a South Philly Cheesesteak
Who says quick & easy is only for dinner? Check out 20 Quick & easy Make ahead breakfasts!