Here's a round up of 20 Quick,Easy & Make-Ahead Breakfast ideas you can make for the family during the chaotic school/work week.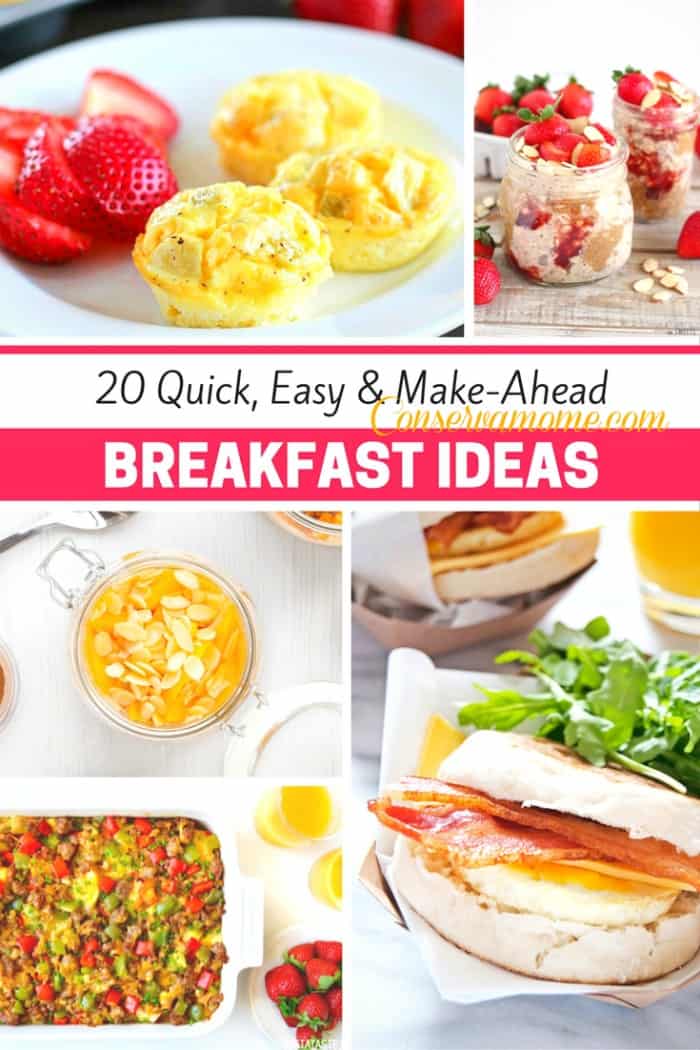 Get ahead of the chaos
The Kids are officially back at school. Even though lunch is a meal that can be stressful, breakfast comes in a close second. Although, I may be tempted to feed them cereal from now until eternity, giving them some delicious options in the morning will definitely be a popular choice among my crew. However, mornings are crazy and so whipping things up from scratch every morning may be a bit difficult and probably unrealistic.
After all, life happens and we get caught up with the chaos. That being said there are some great breakfast options that I can make ahead that are Quick and Easy. So check out this fun round up of Quick, Easy & Make-Ahead Breakfast Ideas that will be a hit with your family!
Equally important is your sanity, that's why it's important to make them easy to make!
Enjoy this fun round up and make sure and check them all out! Most important make sure and whip up these delicious treats for the whole family!
Make- Ahead Breakfast Ideas
20 Quick,Easy & Make-Ahead Breakfast Ideas
These are some of the best breakfast recipes out there!

As you can see from this list, making breakfast ahead of time just got easier. As a result of properly planning ahead, you'll have some delicious breakfasts made ahead of time for your whole family. Hence, giving you more time to grab a little bite to eat before heading off on your busy day.
Finally, are you looking for other great breakfast ideas? Head over to this page to check out 20 Easy and Delicious Breakfast Muffin ideas!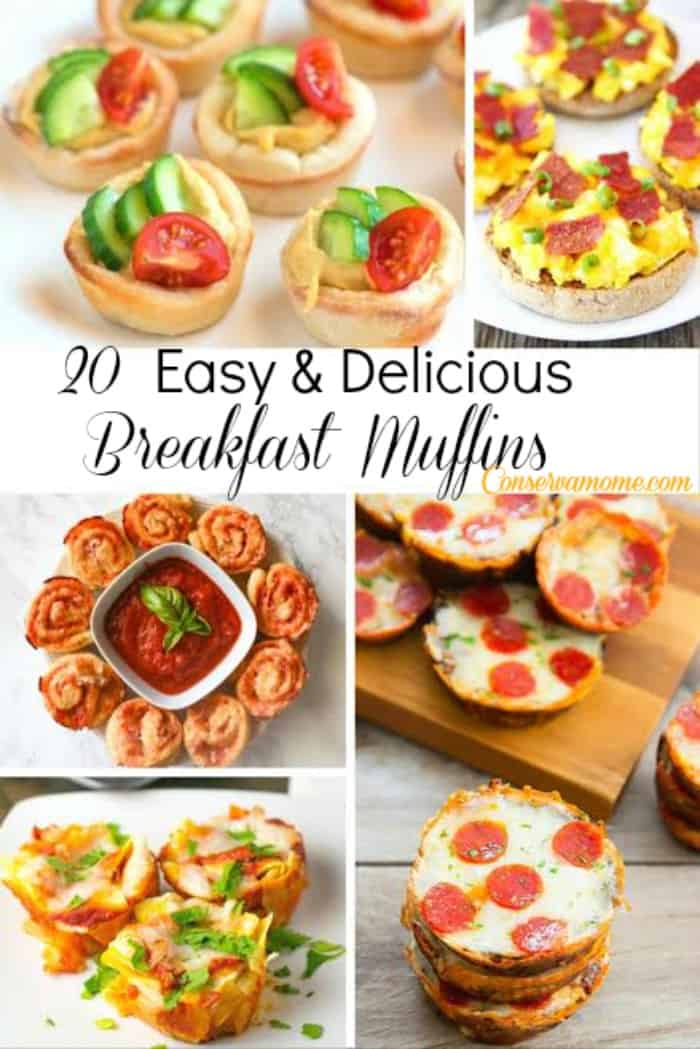 Save