These delicious Breakfast Feta & Veggie Egg Muffins will be a breakfast hit. Perfect for a quick breakfast or brunch you'll fall in love with all the flavors.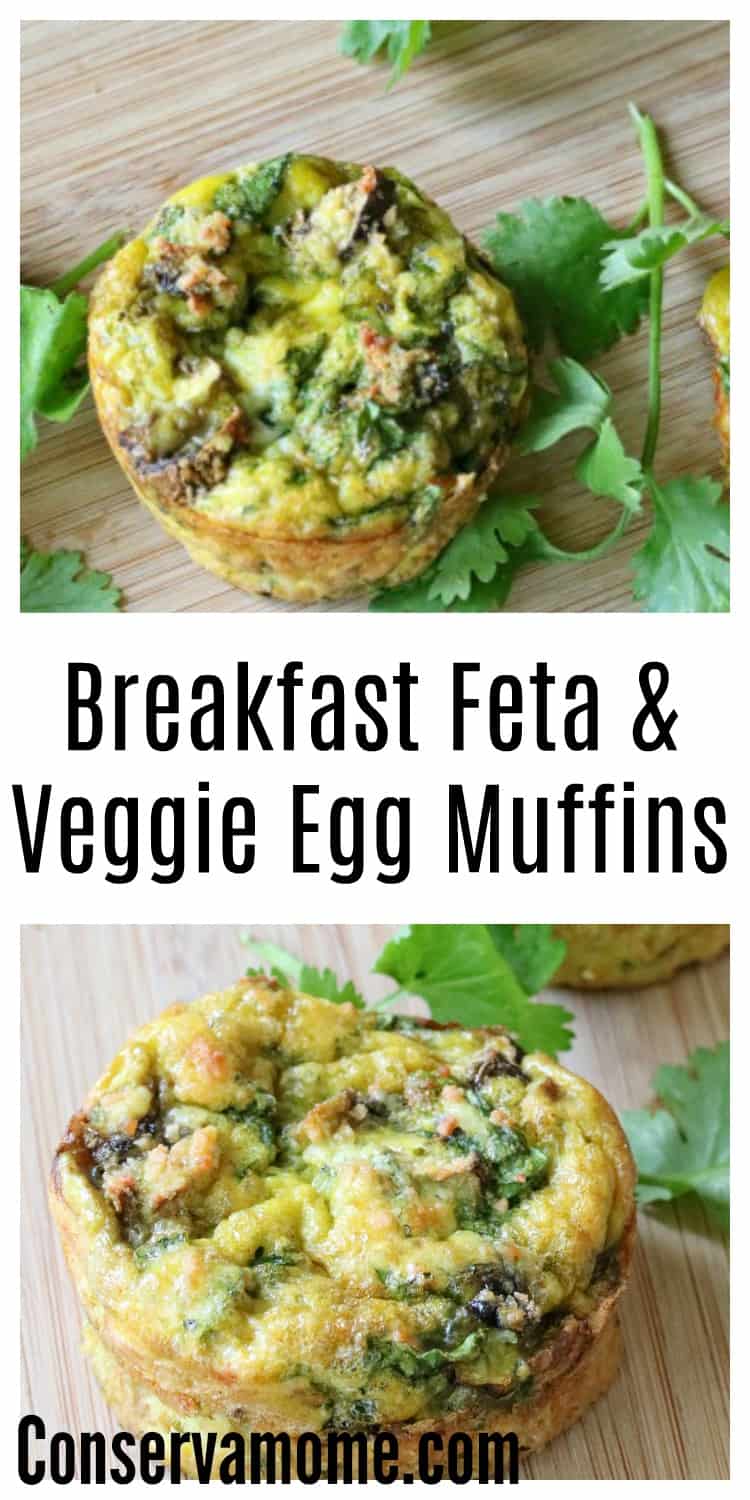 A good breakfast doesn't have to be complicated. These Easy and Delicious Breakfast Feta & Veggie Egg Muffins are fantastic for a simple breakfast or delicious brunch. This delicious recipe combines so many great flavors that will be a savory treat for anyone who tries it. Who can resist the delicious combination of Feta, Spinach and mushrooms in a tasty baked egg cup. So perfect and delicate people will think you spent hours putting these together, you'll know that all you needed was to mix the delicious ingredients and bake. So head below and check out this delicious recipe for yourself and see how easy and tasty these egg cups can be.
What you'll need:
12 eggs
1 tsp turmeric
1.5 tsp garlic powder
1/2 tsp onion powder
1/8 tsp salt
Pepper to taste
1/2 tsp baking powder
1/4 cup almond milk
7 mushrooms
1c spinach
1/4 jalapeno (1 tbs chopped)
1/2 cup feta cheese
Parmesan for topping
Directions
Preheat the oven to 350
In a large bowl combine the eggs, almond milk and seasonings.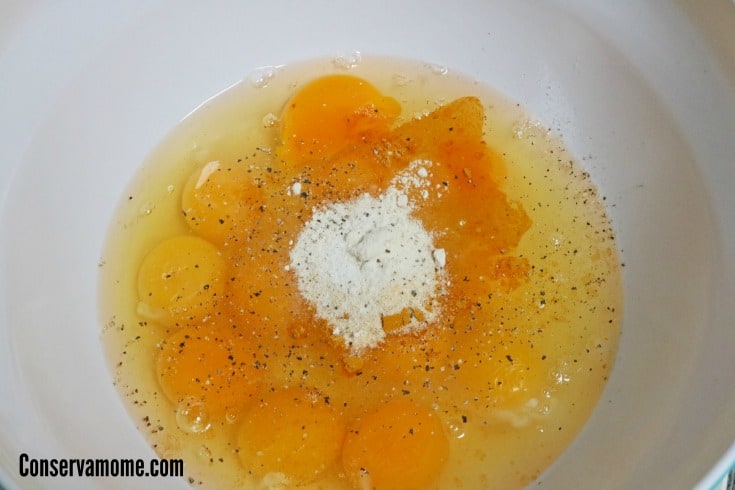 Whisk until combined.
Chop/mince the veggies and add them to the bowl.
Whisk until combined.
Add in the feta and mix.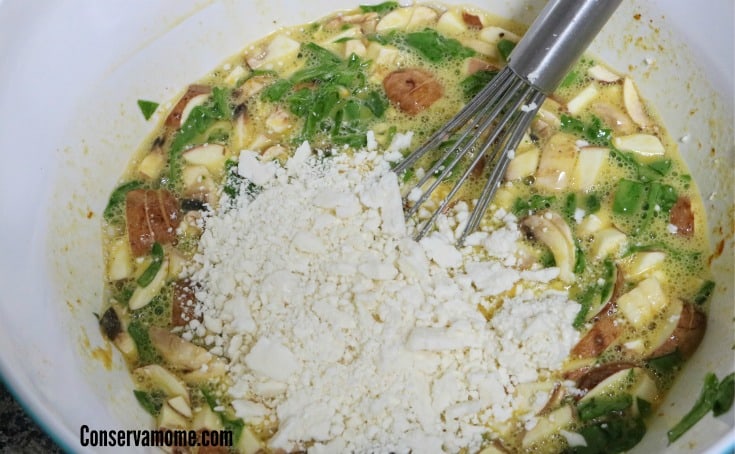 Spray a muffin tray with non stick spray (or use liners) and portion the mixture into the cups. Sprinkle the tops with parmesan.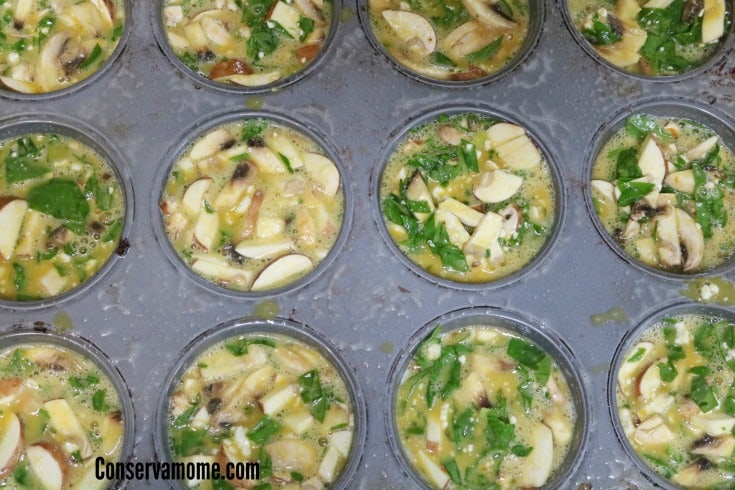 Bake for 15 minutes, rotate the pan and cook another 12-14 minutes.
Let sit in the pan until cooled.
Makes 12 muffins.​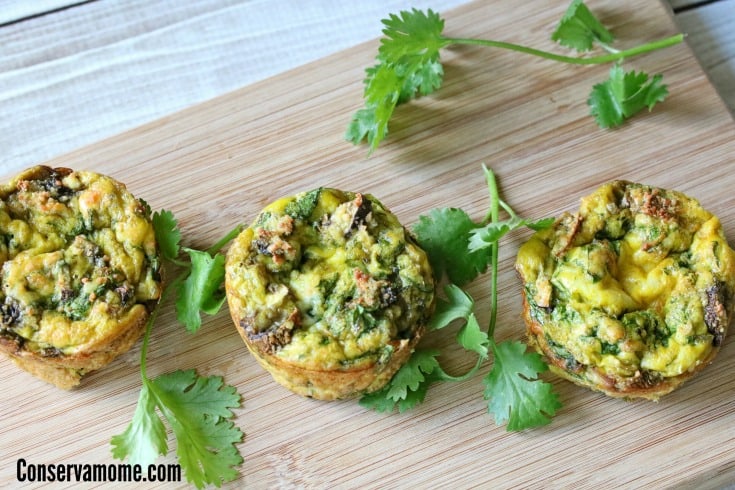 Aren't they perfect? Just think of the delicious flavor combination each of these little egg cups has.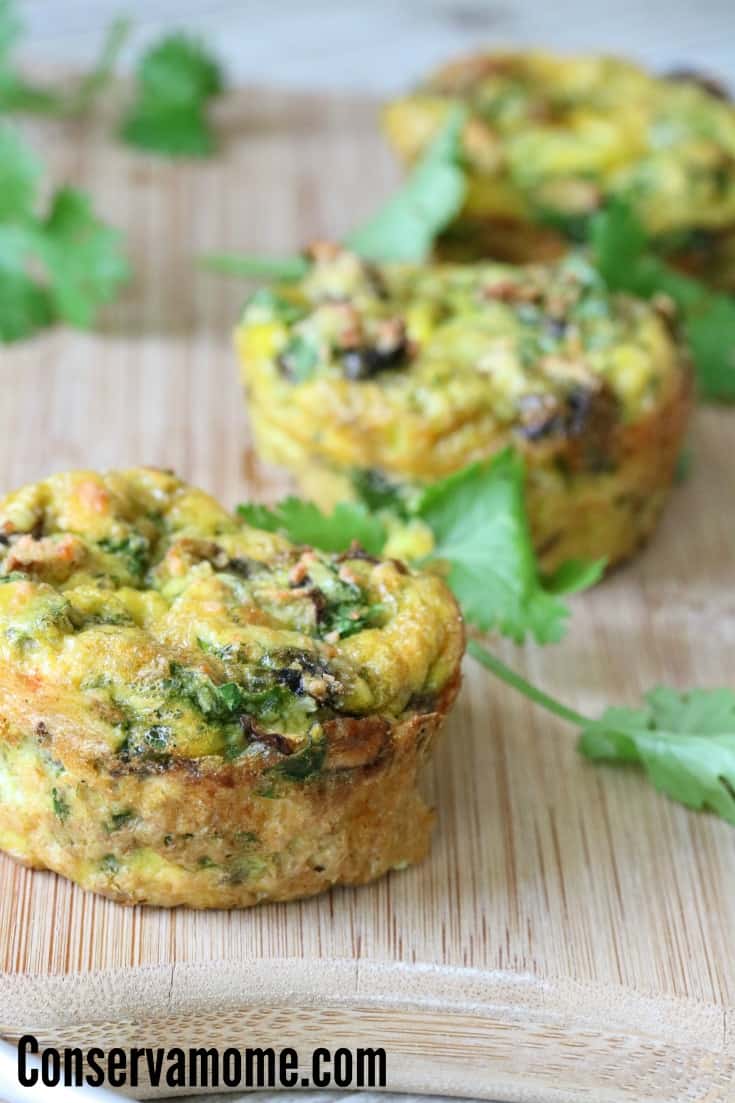 Looking for other delicious breakfast recipes? Then check out my Pancake & Bacon Muffins or go all out with Sausage Egg and Cheese Muffins.