This delicious and easy pancake muffins recipe takes the best of both worlds Bacon & Pancakes and makes them into a delicious symphony of flavors. Check out this easy breakfast idea for kids.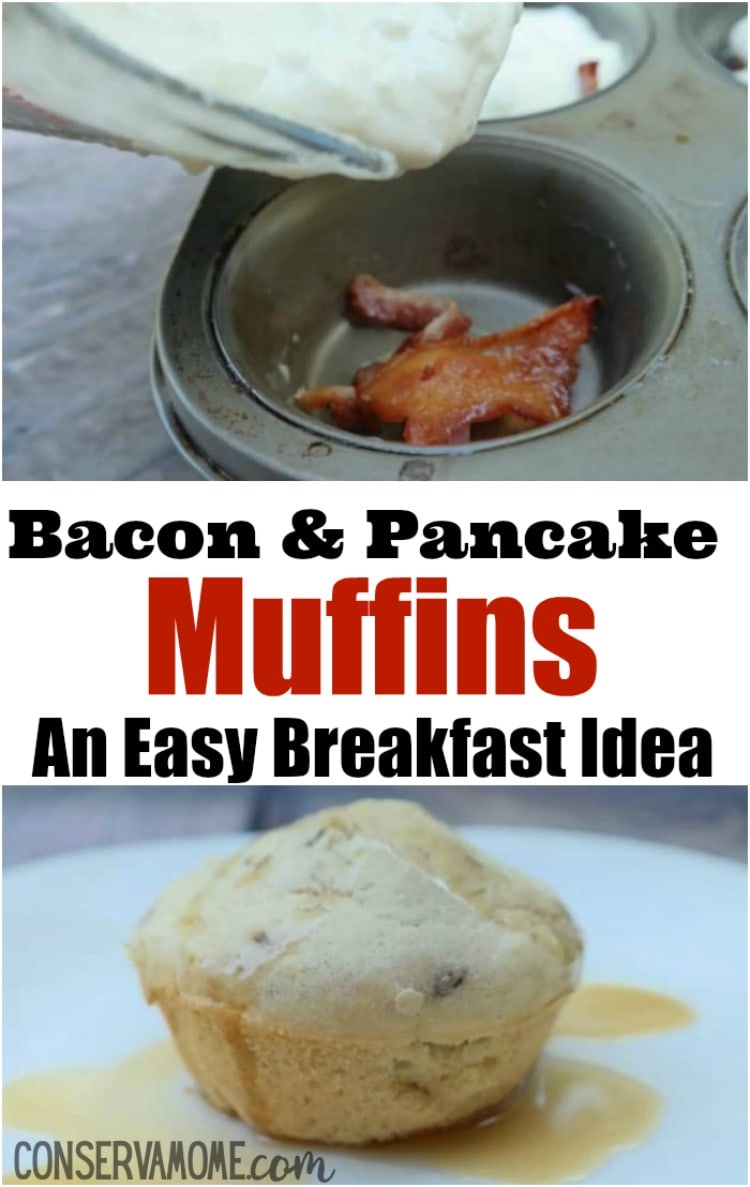 Bacon & Pancake Muffins : An easy breakfast idea for kids
I am a huge fan of breakfast. I am a an even bigger fan of Bacon and pancakes. So joining the two only makes sense 🙂 There's something so delicious about the sweet and salty combination that makes Bacon and pancakes a heavenly treat.
Why Pancake muffins?
When we get together for breakfast making pancakes for 6 kids and my hubby can take forever. It's simply time consuming and a pain, so I decided to simplify my love into one delicious treat that's easy to make, delicious to eat and perfect for any breakfast or brunch, Bacon & Pancake Muffins .
This recipe is Crazy Easy to make and takes less than 45 minutes from start to finish.
What you will need to make Bacon & Pancake Muffins
Bacon 3-4 strips of cooked bacon
Pancake Mix ( 3 Cups of mix already made)
1 Cup of chopped Walnuts (optional)
Preheat oven to 350 degrees
To begin grease the Muffin tin, I used butter but cooking spray will work. Add a little bacon to the bottom of each slot.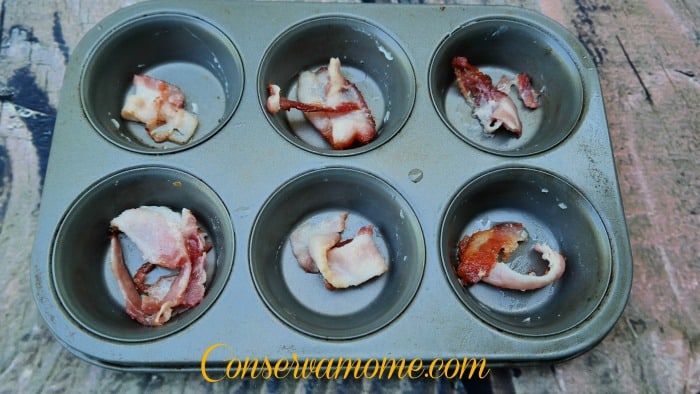 Mix together pancake mix , I used the box kind and made 3 cups of mix, I added a cup of chopped walnuts to the mix to give it an extra crunch.But these are optional.
Once the mix was ready pour into tins. Don't fill all the way or they will spill over during cooking.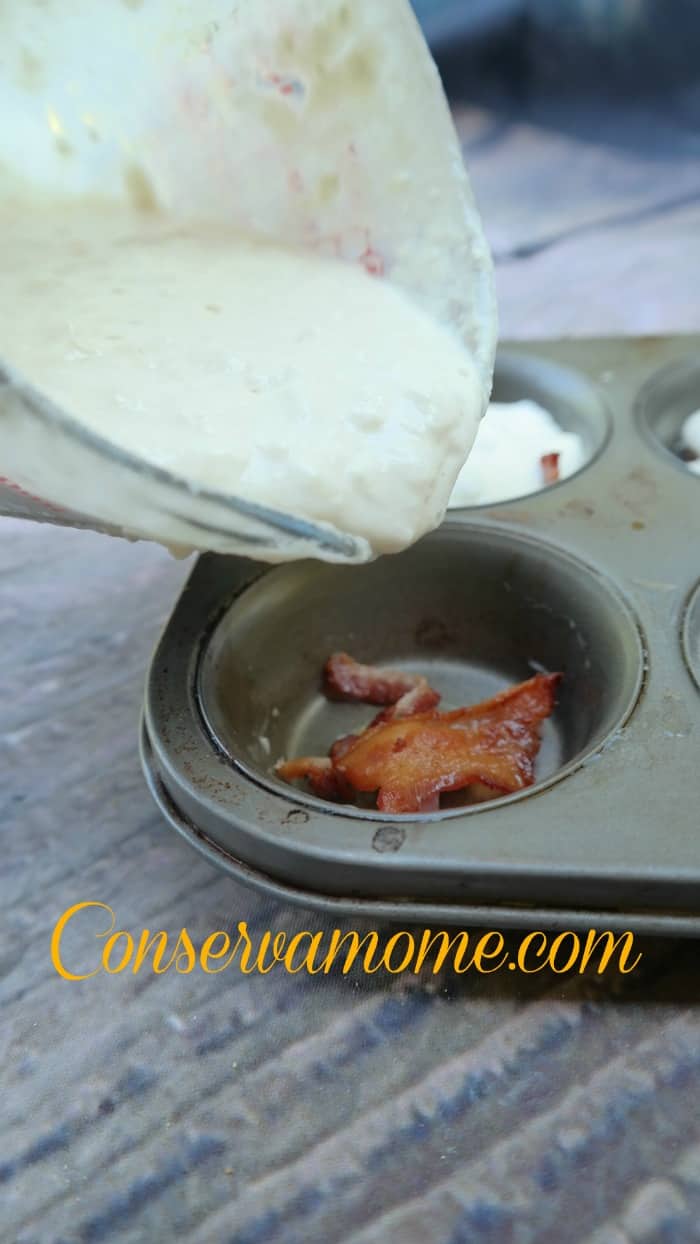 Bake at 350 degrees for 30 minutes. This is approximate depending on your oven and altitude so watch it. Remember they won't go golden so just keep an eye on the tops so you don't over cook and make them hard.
Once out of the oven, let them cool over a wire rack for about 4-5 minutes but make sure they're not too cold so you can serve them warm.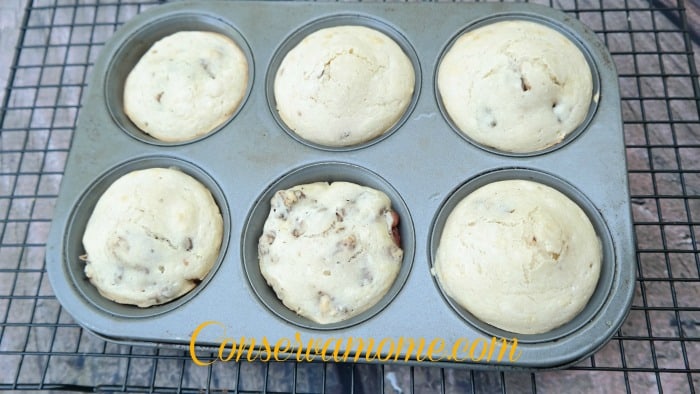 You can serve them individually or together, but your guests won't be able to eat just one!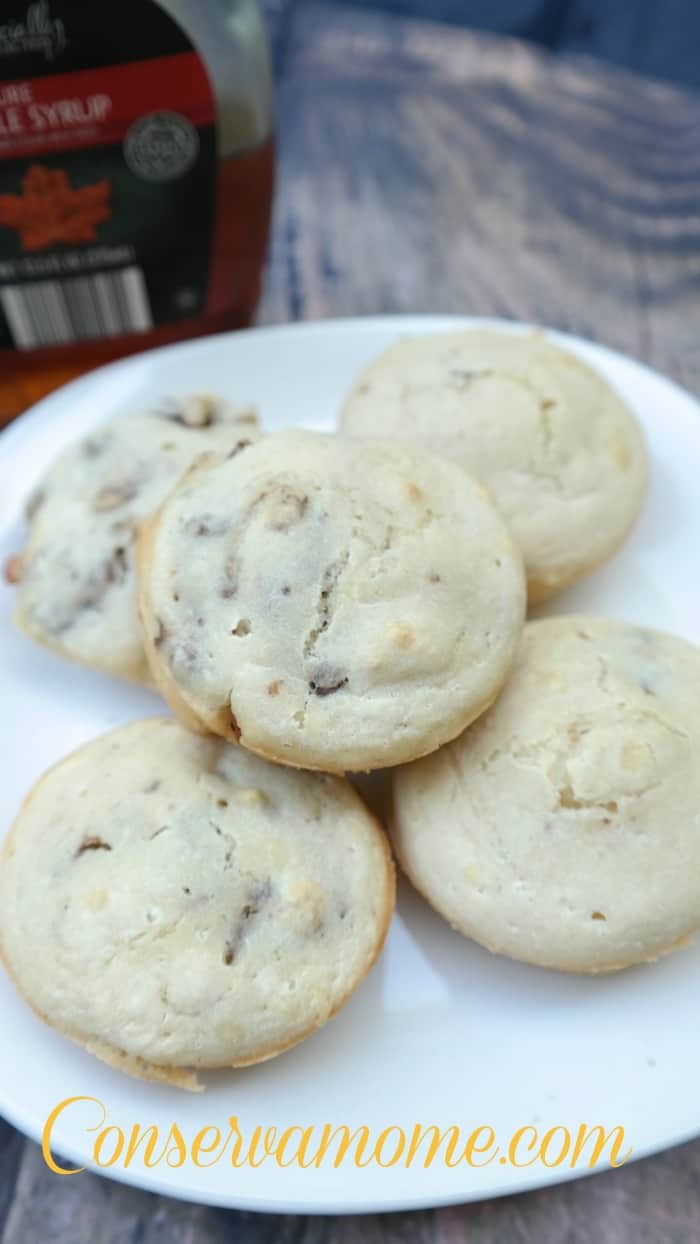 Add honey or maple syrup and you'll have a delicious treat you won't be able to get enough off.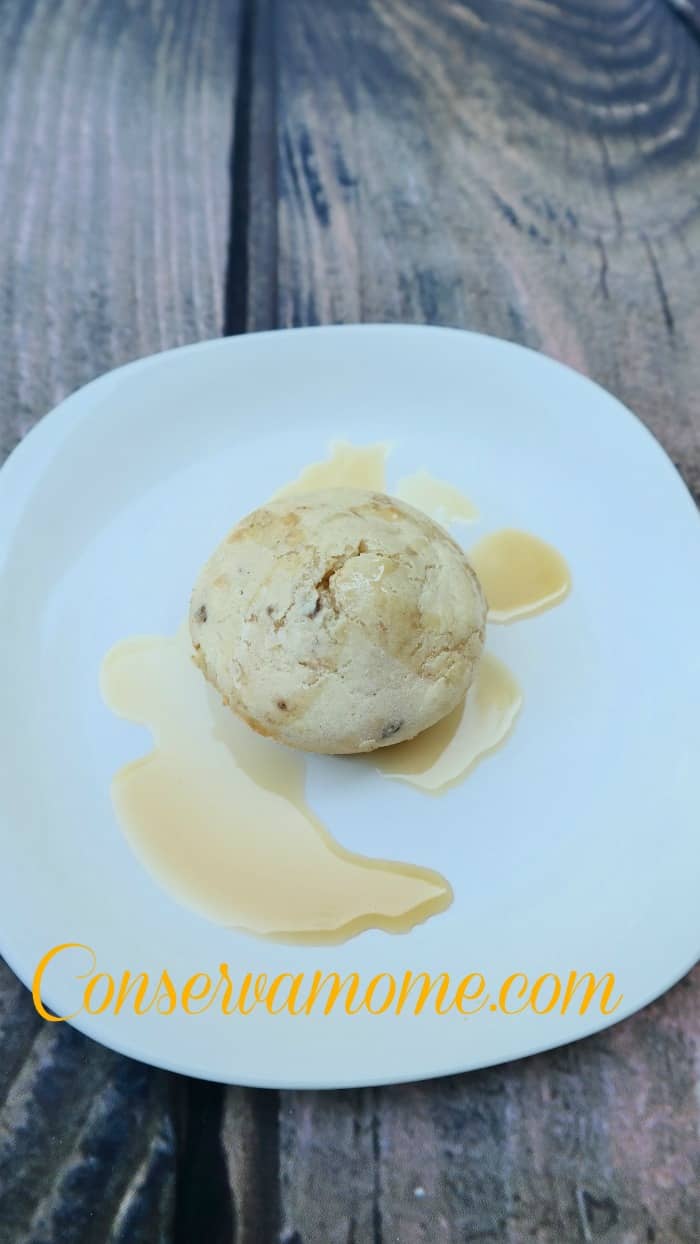 Seriously delicious!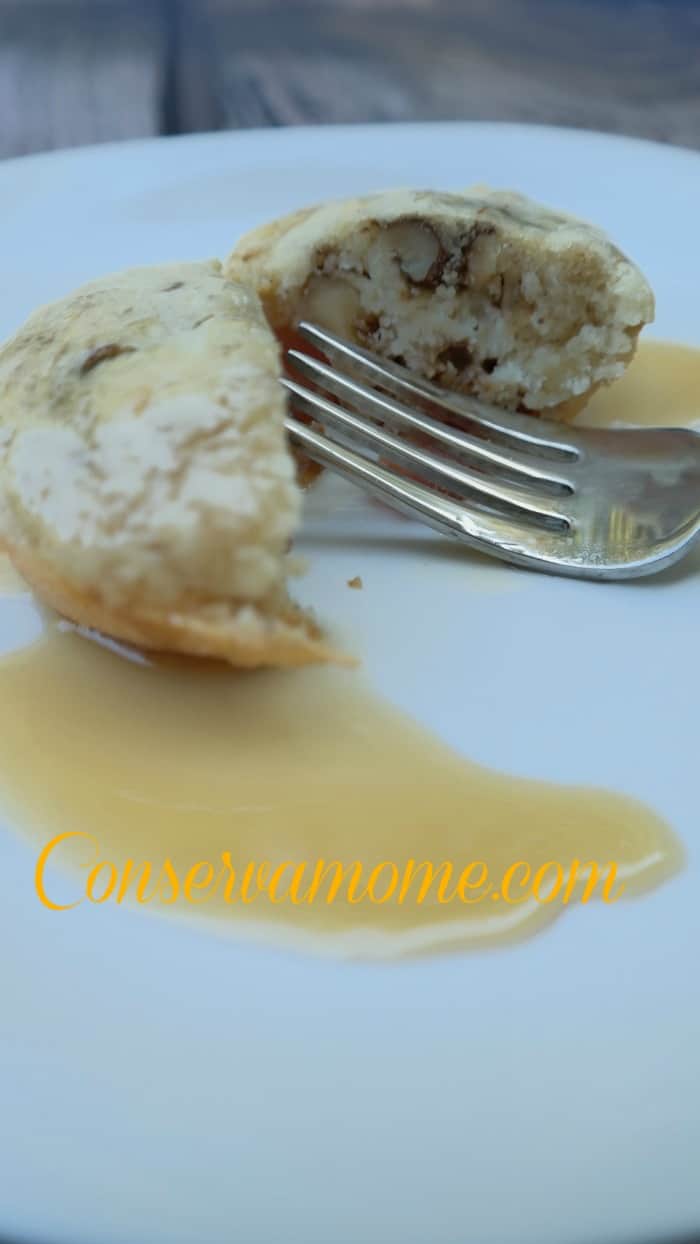 This recipe yields 12 muffins.
For more delicious breakfast muffins head over here for a fun round up of 20 Easy & delicious Breakfast Muffins.