These 20 Easy & Delicious Breakfast Muffins recipes are the perfect way to start your day. A great addition to a brunch party or just because.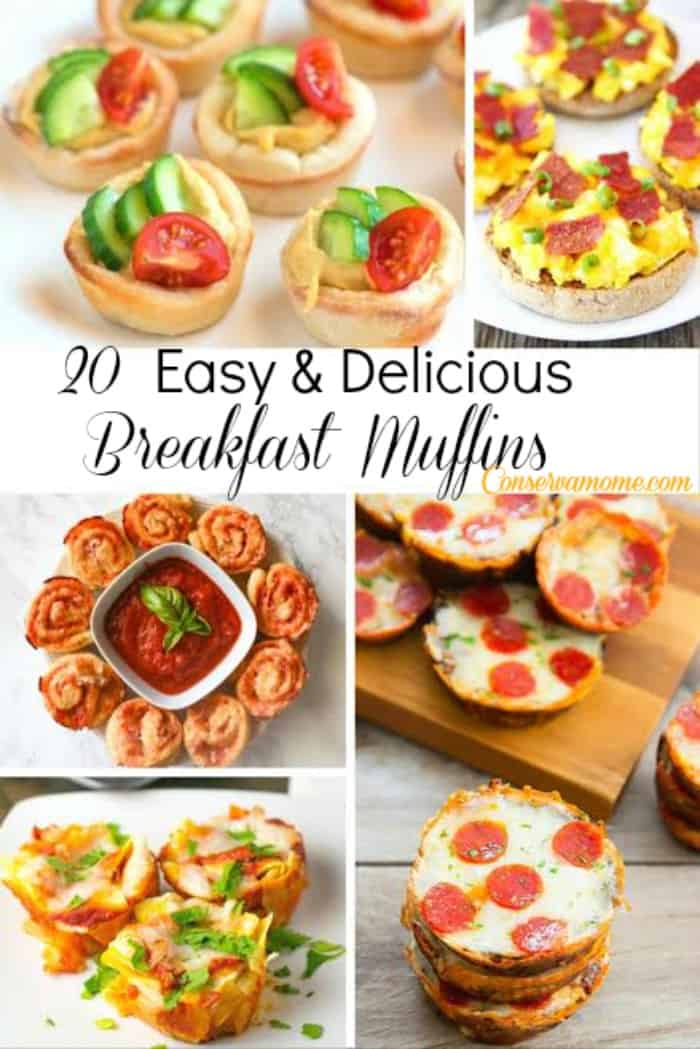 Breakfast Muffins Recipes
I'm a fool for breakfast. I love it so much! It's really one of my favorite meals. I also love brunch and throwing fun brunch get togethers. Because they are time consuming and the foods can't always be made in advance, it's important for me to find simple and easy treats that will be made ahead and just need heating.
It's also important for me to have a variety of tasty options for breakfast that are easy to make and delicious. That's why I put together a fun list of 20 Easy & Delicious Breakfast Muffins that take breakfast or brunch to a whole new level. Best of all they're easy to make! So check them out below and enjoy!
Are you looking for other great recipes? Check out some of my other delicious round ups including 20 Yummy foods you can make with a Waffle Iron or 10 Fun Cake Box Ideas.
Finally you can head over here to my favorite pins on pinterest where you can find all sorts of fun ideas to make life easier for you!
Save
Save