Disclosure: I received this toy free of charge for my honest review. However, our love of this product is 100% ours!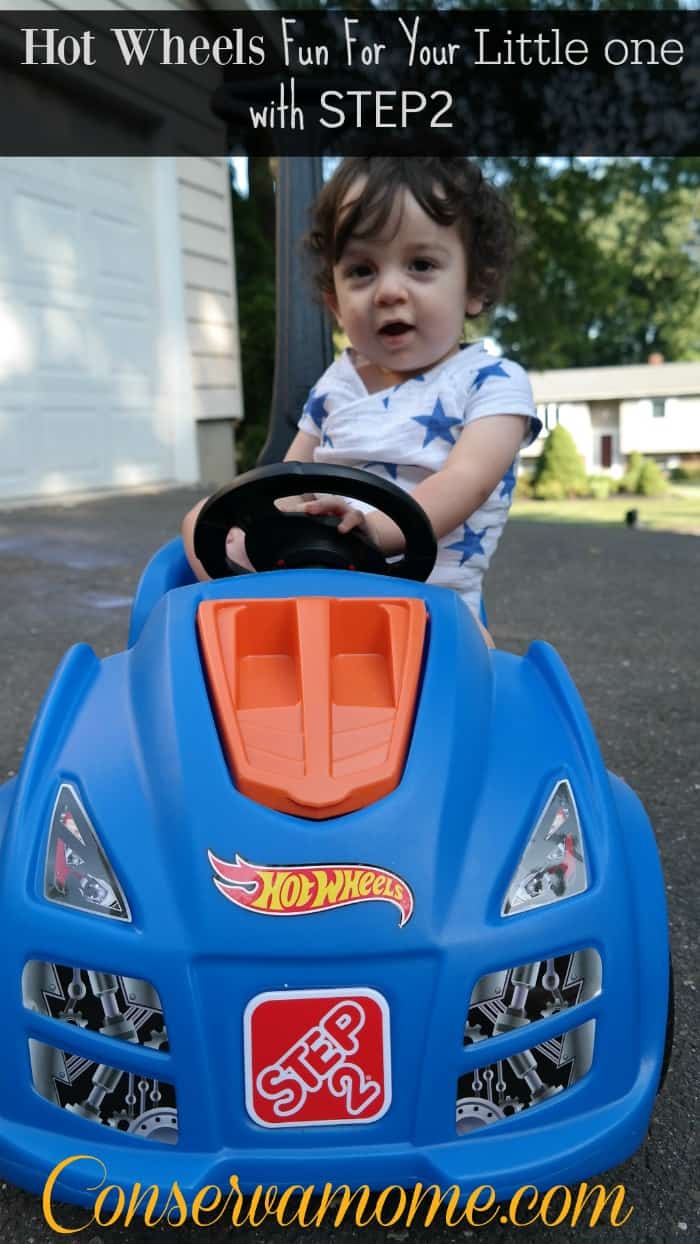 My little man loves being independent and exploring the world around him. Even though strollers are a great way to get him where we need to go, let's faces it they're not very interactive. That's why we've fallen head over wheels with the  Hot Wheels™ Push Around Racer by Step2. This fun push around toy lets your little one enjoy some fun "ride on time" while enjoying all the comforts of their own personal Hot Wheels car. Best of all it's a fun interactive experience they will love.
The push toy itself comes with minimal parts to assemble. It includes the big body piece, wheels, push lever and steering wheel. I can honestly say it took 10 minutes to put together, if that.  You will also just need a hammer and monkey wrench making this toy a breeze to assemble.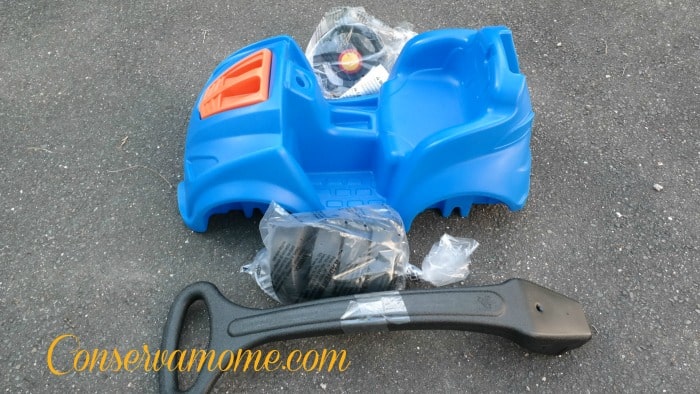 It also includes fun stickers bringing this car to Hot Wheels life. Bringing the Hot Wheels experience to an awesome level!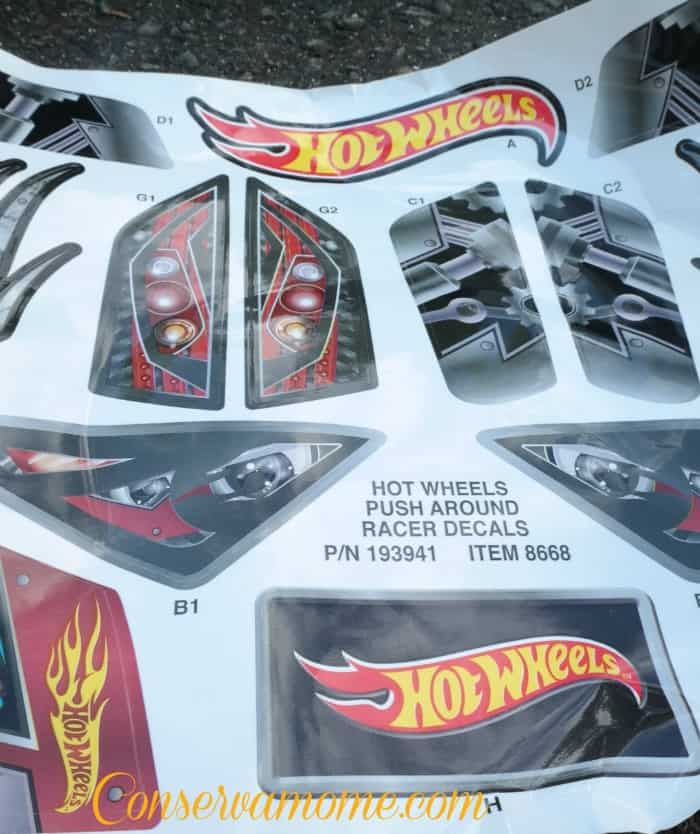 The wheels are made of a durable plastic and are easy to put on the car.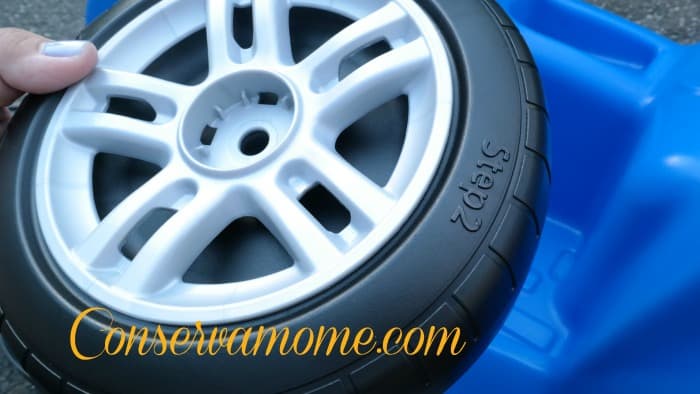 They also include hub caps for safety, keeping the wheels in place.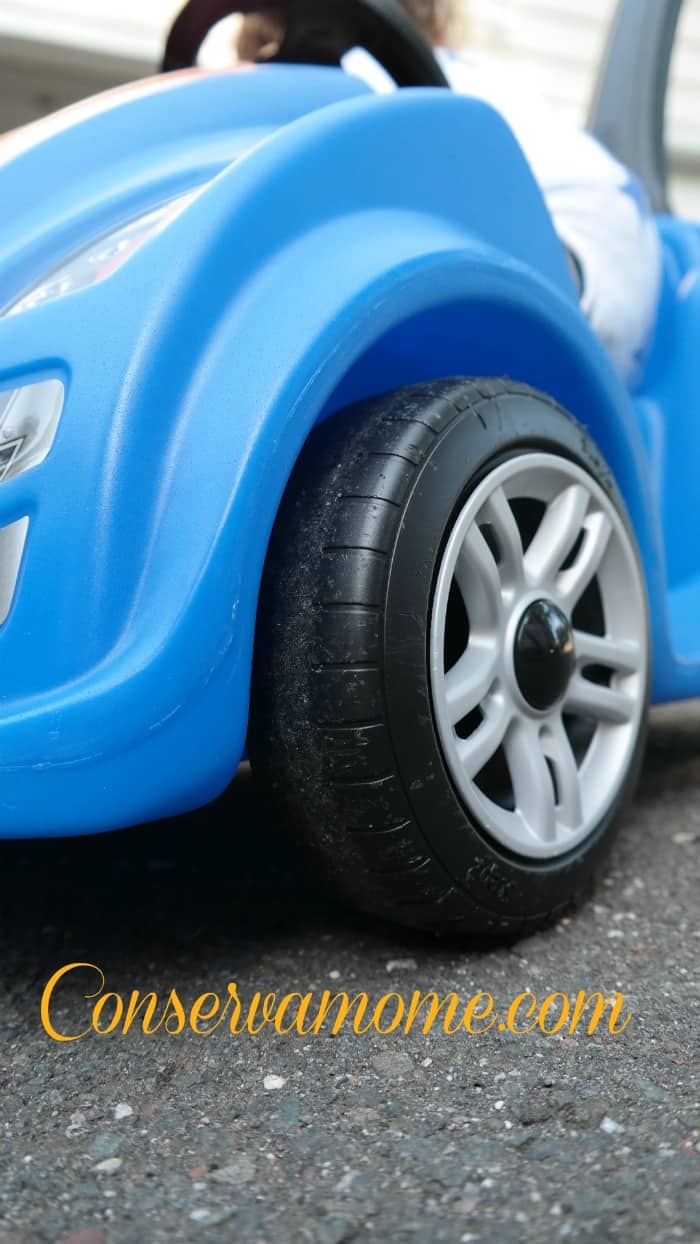 The Long push handle allows for parent-powered maneuverability. It's perfect for smaller helpers and for taller parents.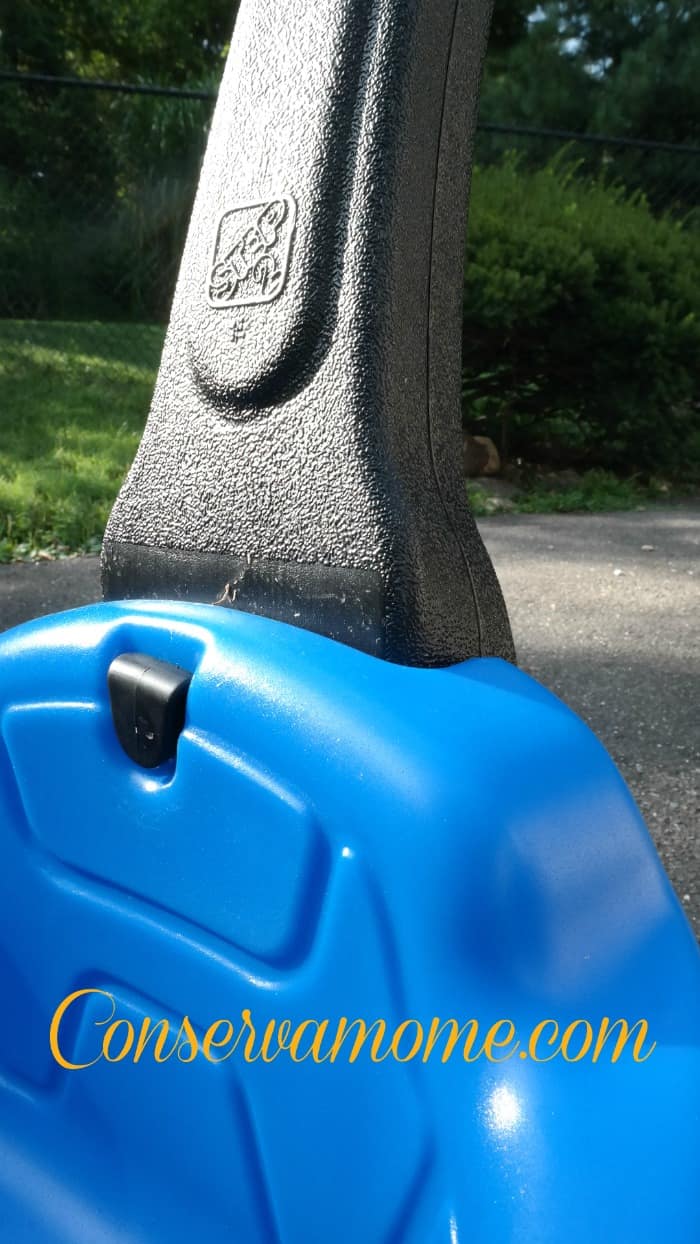 The buggy itself is very spacious and has plenty of room for your little one to enjoy a comfortable ride.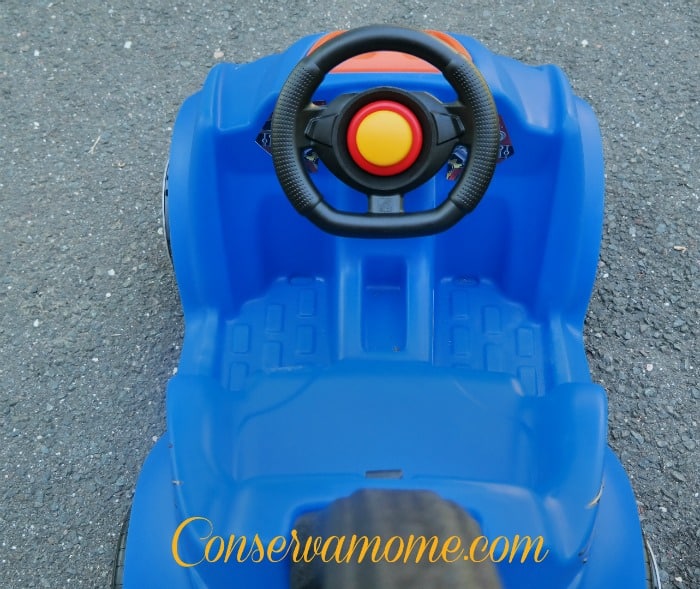 A neat feature is the storage section in the front. You can put some snacks, toys or more.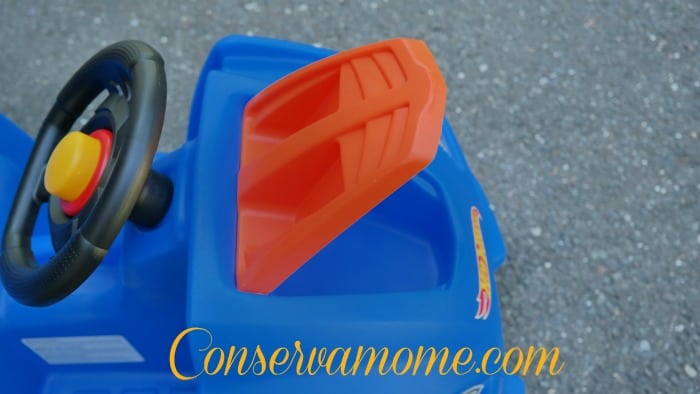 It's big enough where you can put lots of their treasure in.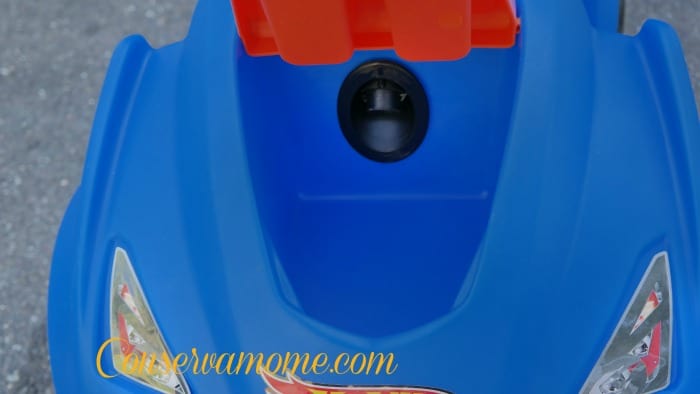 This Push toy is perfect for a walk to the play ground or to a friends house and with the great storage section this will be a breeze!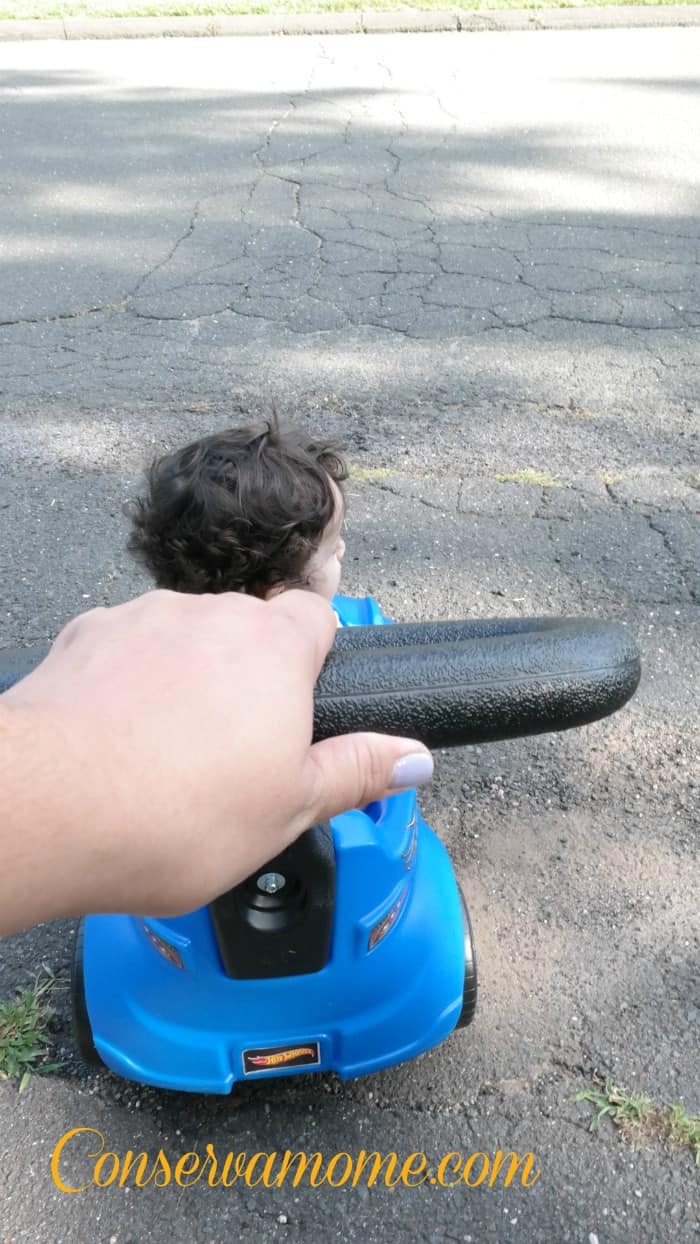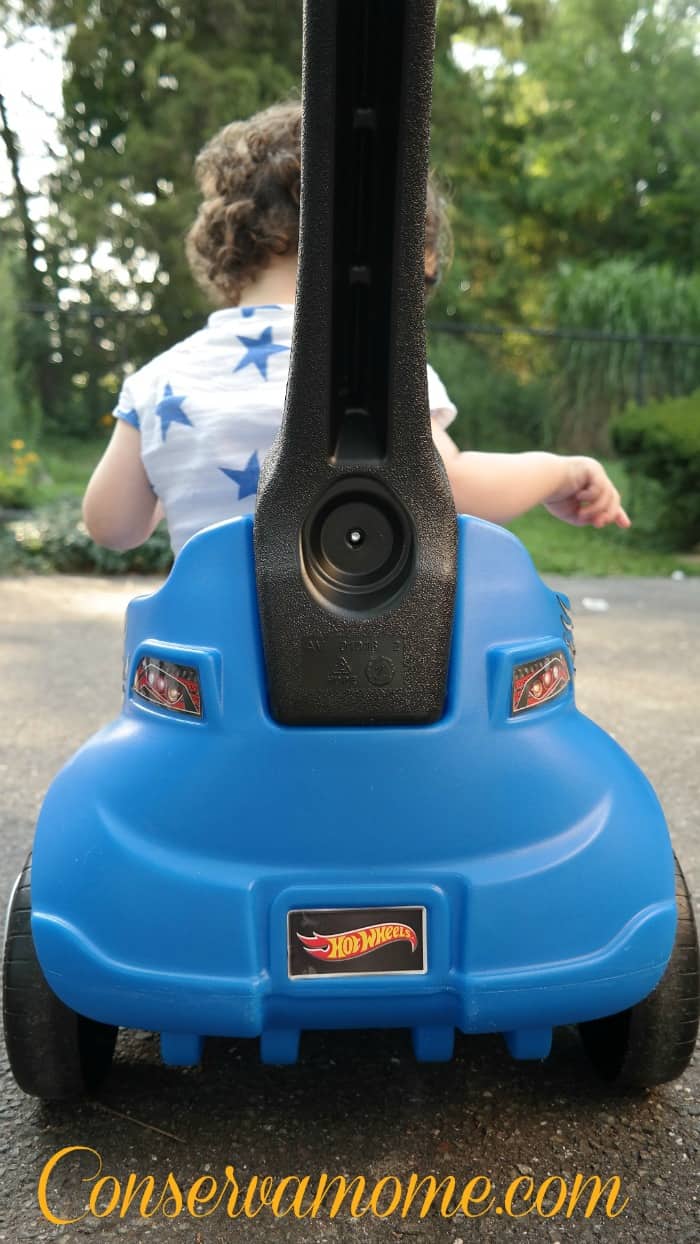 The details on this push toy are fantastic! Any little one will love this push toy. It's made for kids 18m-3 years. Although my almost 4 year old kept stealing it from my little man so you can bet older kids will love it as well.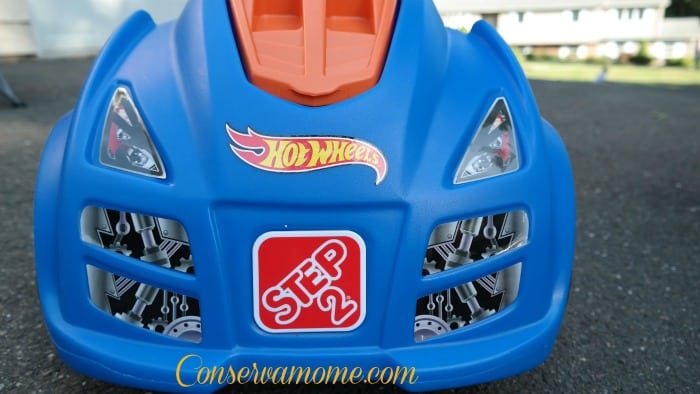 What's not to love?! A dashboard that keeps them informed of the car's stats..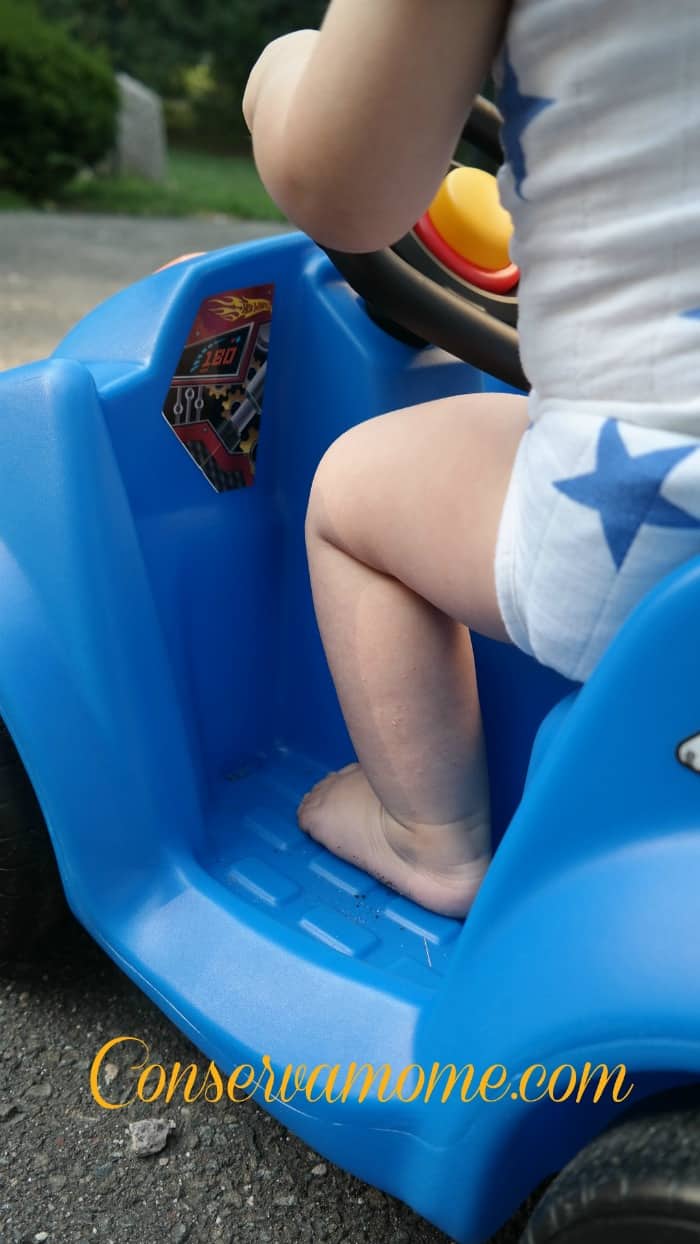 A horn that keeps the crazy drivers off the road.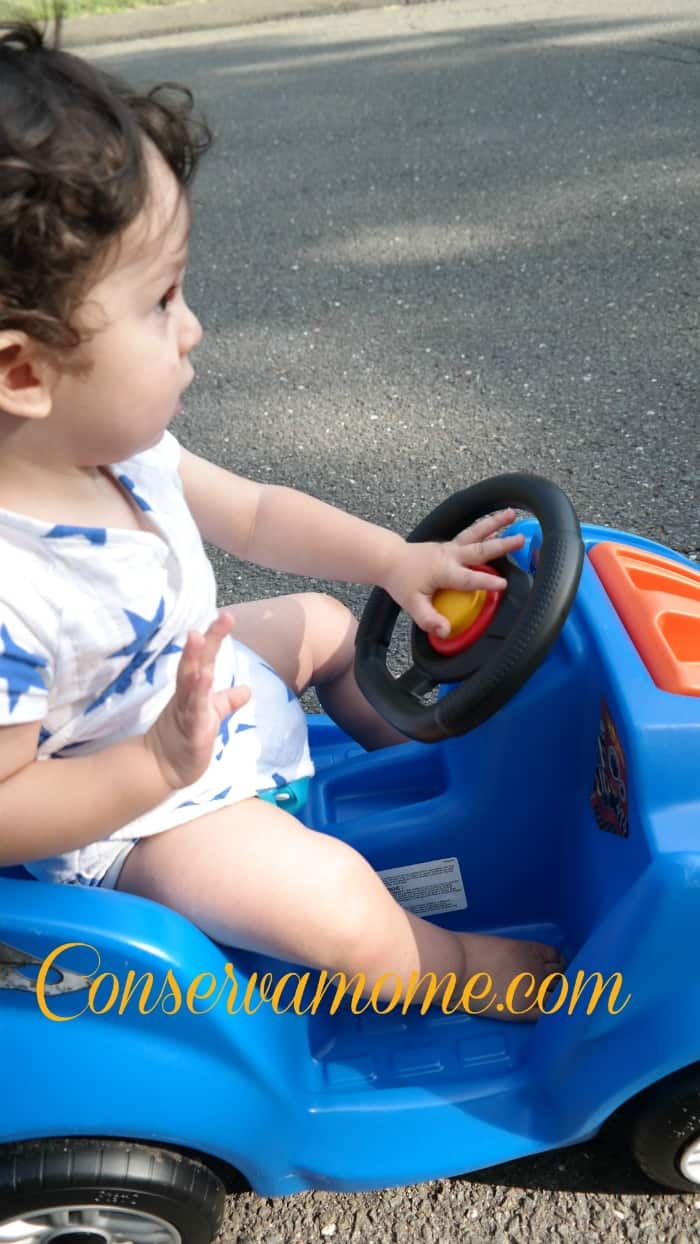 And the coolest design around!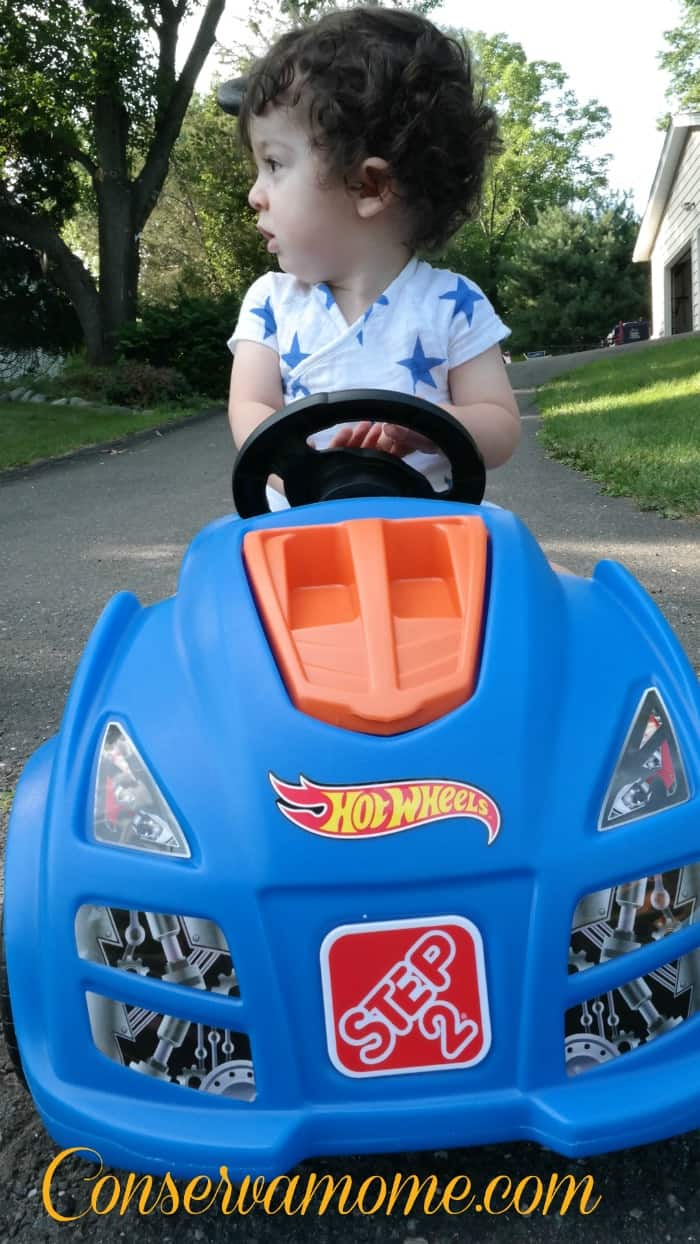 Your kido will love their Hot Wheels Push toy from Step2! My little man loves ridding in his and it's been a huge hit in our home! This fun toy is also proudly made in the USA!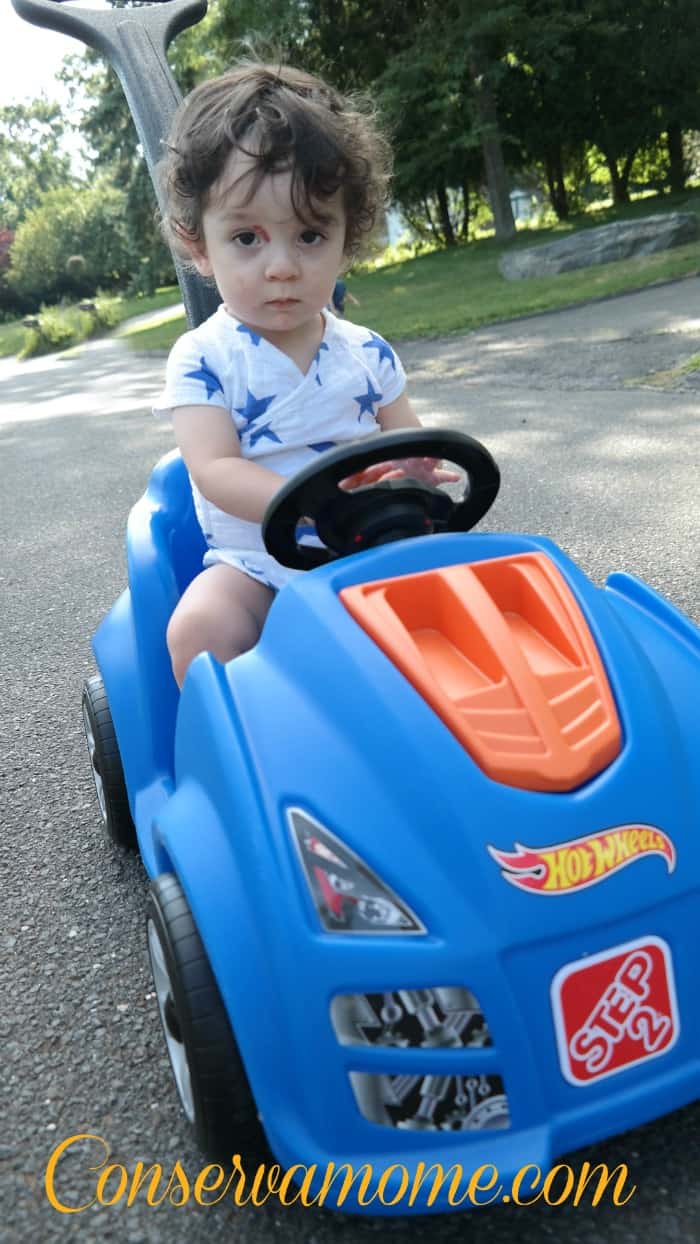 You can purchase these fun products online at Step 2 or at Amazon.
Don't forget to get social with Step 2 on Facebook,Twitter, Instagram and Pinterest to keep up with all the latest news, and more!