This Butterfly Pretzel Snack is a simple snack that the kids can make! When they're hanging out around the house and looking for something to do, why not let them create their own fun snack as well? Getting them in the kitchen and letting them create is always a good idea!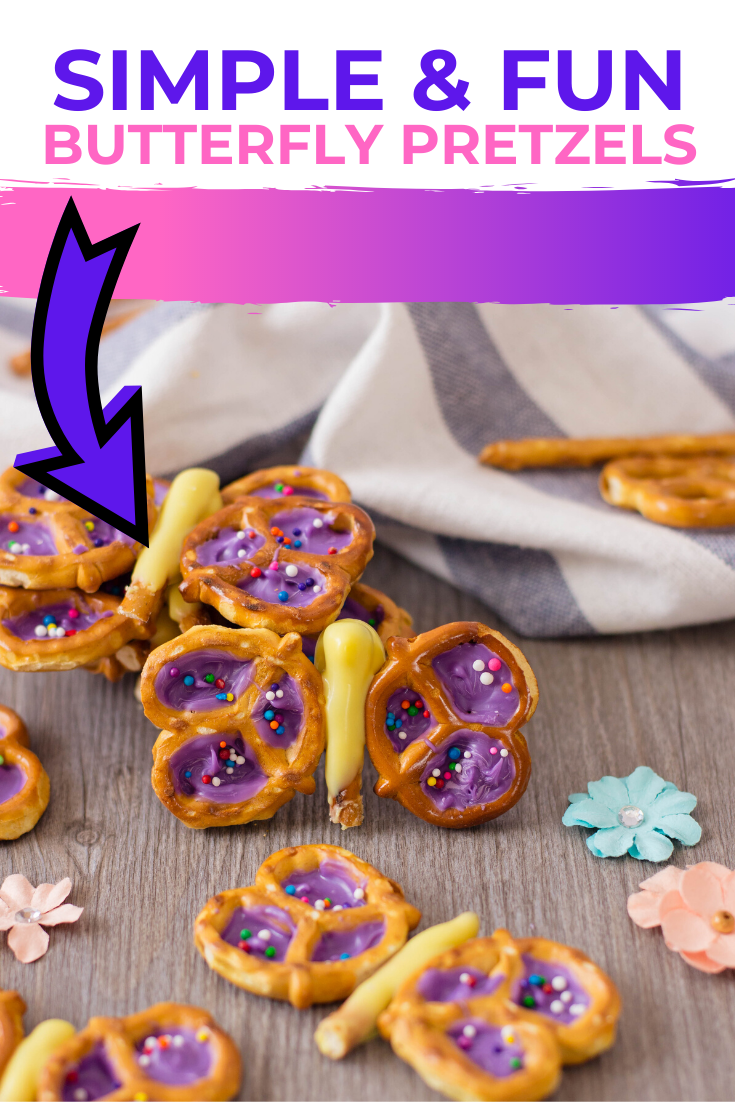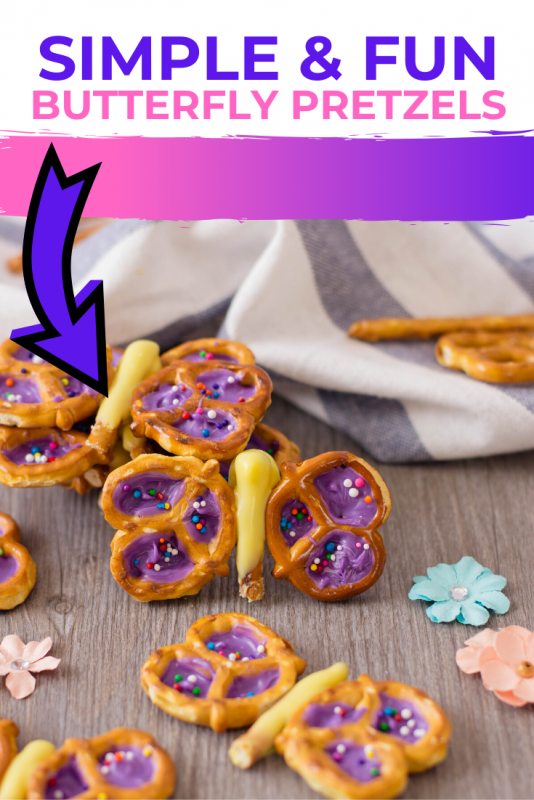 *This post contains affiliate links. That means that if you make a purchase after clicking on a link I may earn a small commission at no extra cost to you.
Butterfly Pretzel Snack – Easy Snack for Kids
The best part about these simple Butterfly Pretzel Snacks is that they're really, really simple to make. Not only are they a tasty treat, but they're really quite adorable as well.
With Spring here and everyone anxious to get out and about, making your own edible butterflies at home is a great way to pass the time.
In our house, we're always looking for new fun snacks that are also things that we can talk about as well. When it comes to butterflies, there is always something new to learn.
You could even pack up these delicious pretzel snacks and hit outside for a backyard picnic. Since they don't have to be kept in the fridge, you can pack them up and take them with you anywhere that you want to go.
Butterfly Pretzel Snack
Gather up the ingredients below to get started on this simple treat!
Ingredients needed for this Butterfly Pretzel Snack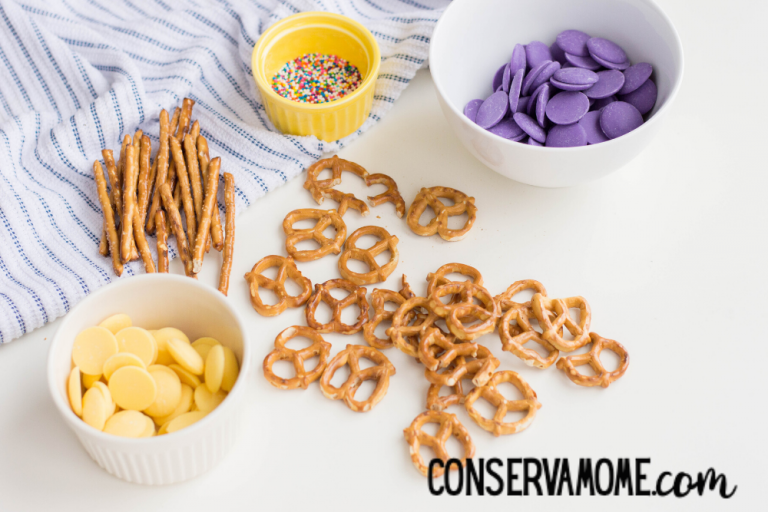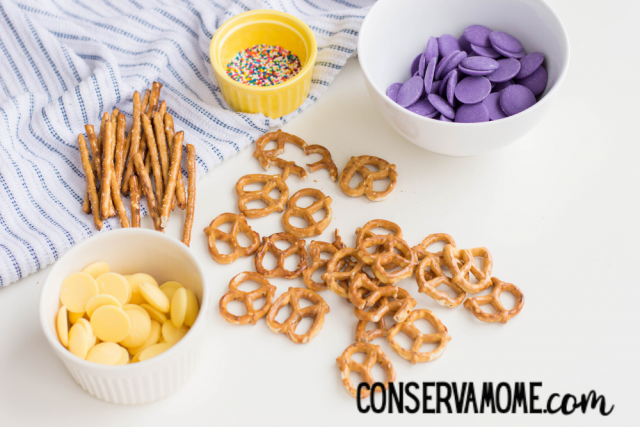 How to make this Butterfly Pretzel Snack
Preheat oven to 200 degrees F.
Line a baking sheet with parchment paper and line up the 24 pretzels.
Place purple candy melts in a plastic sandwich bag and use a meat pounder or rolling pin to crush the candy melts into small bits.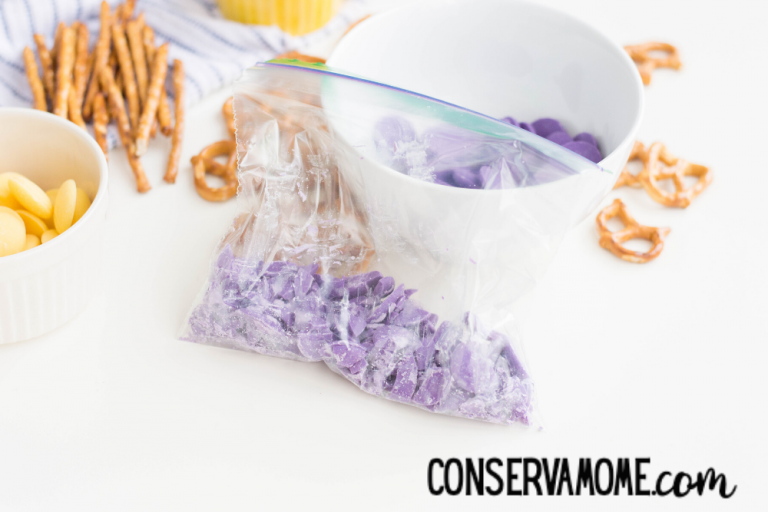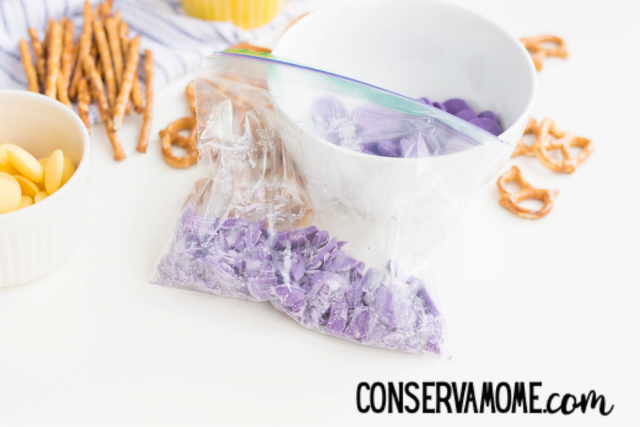 Add broken candy melts into the cavities of each pretzel.
Bake for 2-3 minutes.
Remove from oven and use a toothpick to evenly spread the melted candy melts in each of the pretzel's cavities. Sprinkle with nonpareils.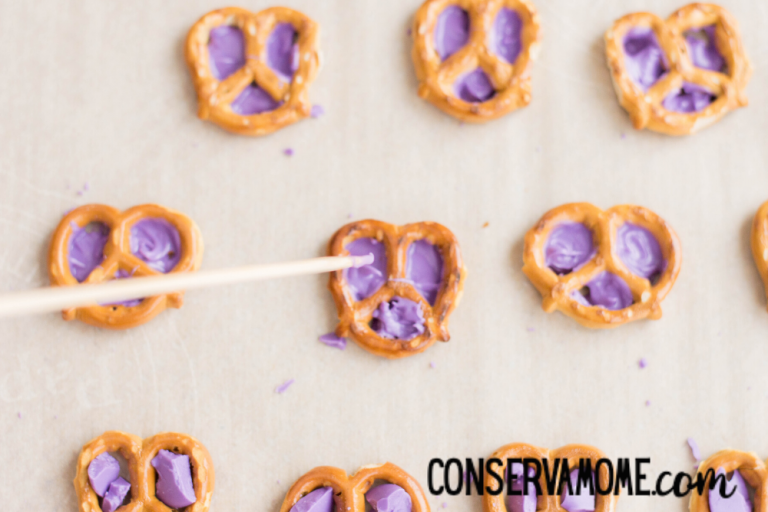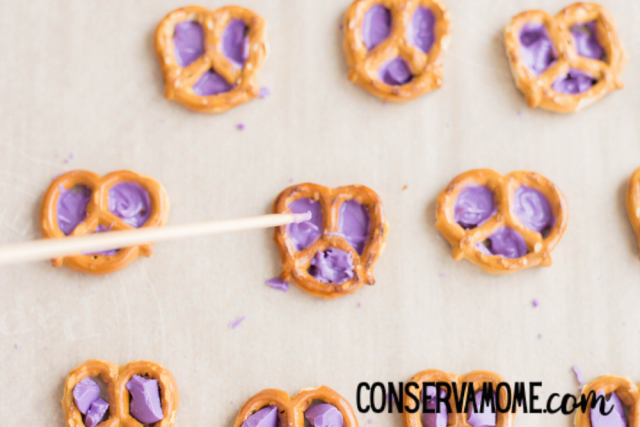 Allow the pretzels to set, about 20 minutes.
Line a separate pan with wax paper.
Place yellow candy melts into a microwave-safe bowl. Microwave in 30-second intervals, mixing between each interval, until completely melted.
Break each pretzel stick in half and dip each one in melted candy.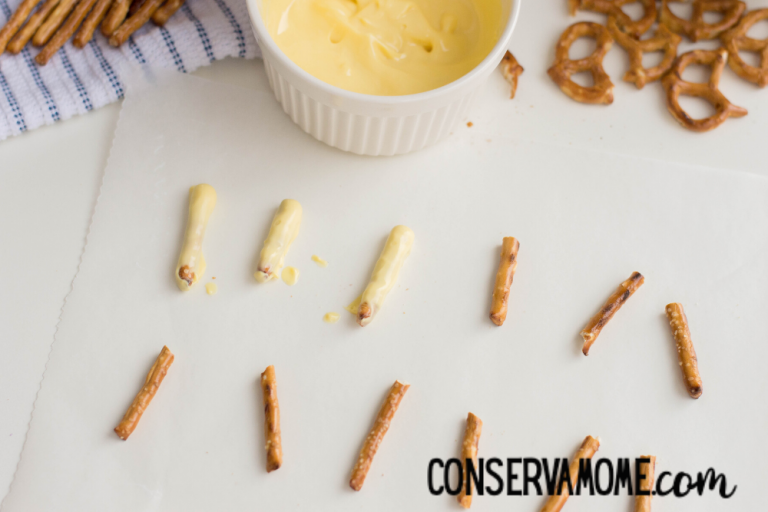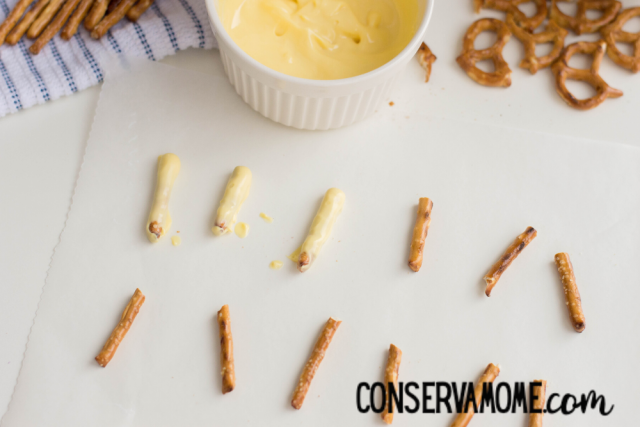 Place coated pretzel stick on wax paper and attach 2 purple pretzels on either side.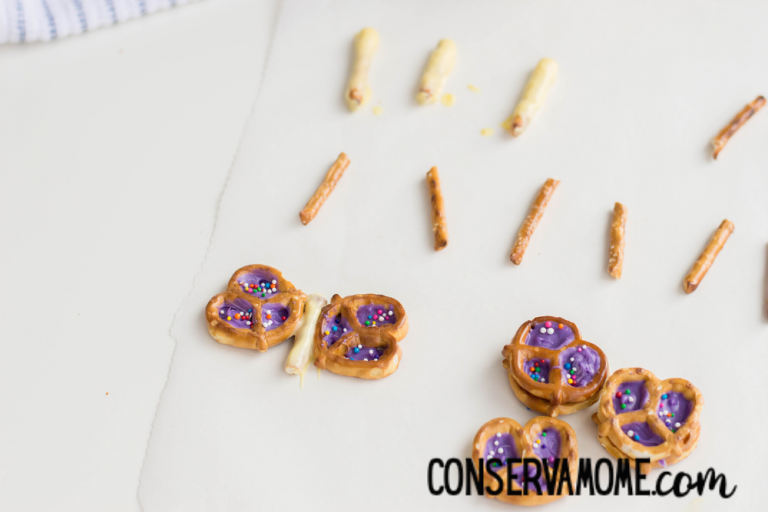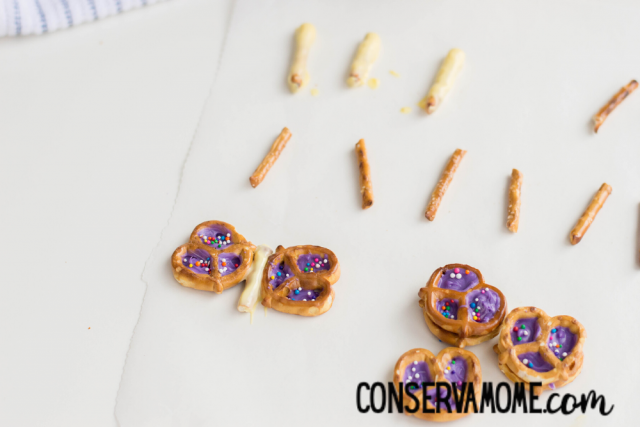 Repeat for every pretzel stick.
Allow to set. Serve and enjoy!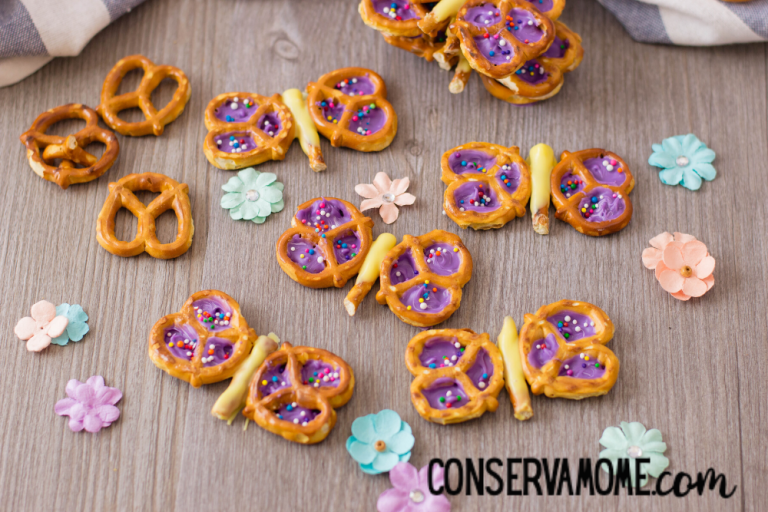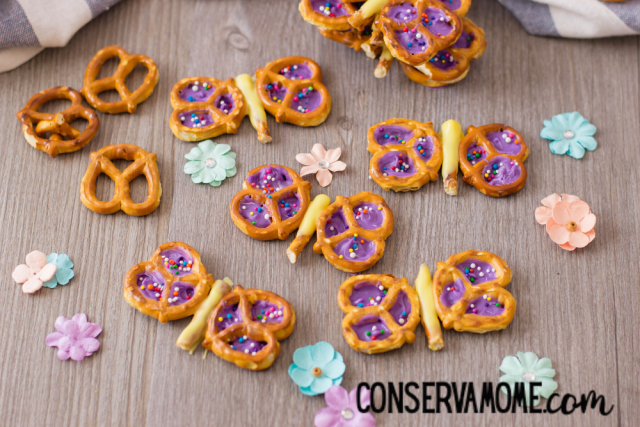 How do you store these simple pretzel snacks?
Storing them in an airtight container or closed bag is important. The air will make the pretzels go stale very quickly so make certain that you keep them sealed when stored. This will ensure that they'll be fresh and delicious for several days after making them.
Like this simple recipe?
Make certain to check out our 3 Ingredient Chocolate Pretzel Fudge and our Easy Reese's Pretzel Fudge Recipe as well.
Or if you're looking for a different taste, these Easy No Bake Peanut Butter & Apple Bites are perfect!