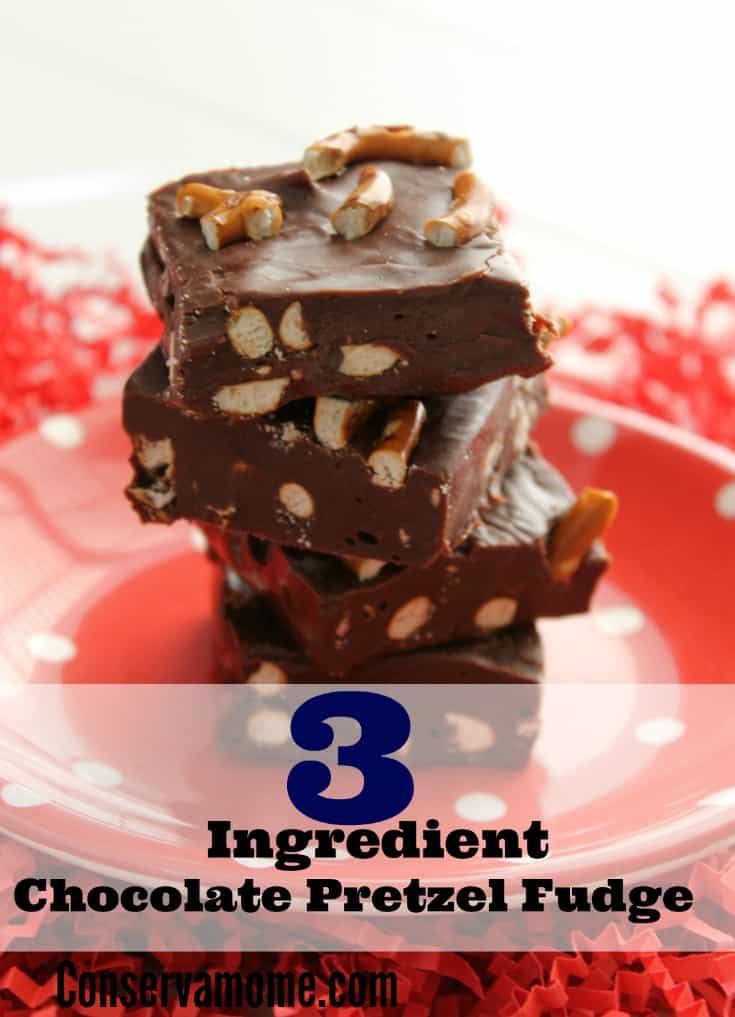 I LOVE Chocolate and I love it even more covering delicious salty pretzels so bringing them together in a delicious fudge recipe makes me so happy. This easy 3 Ingredient Chocolate Pretzel Fudge will blow you away at how delicious it is. However, most important in my book, It's crazy easy to make. So grab the 3 ingredients below and check out this delicious recipe that will make everyone jump for joy! Not into pretzels you can always substitute with your favorite kind of nuts.
What you'll need: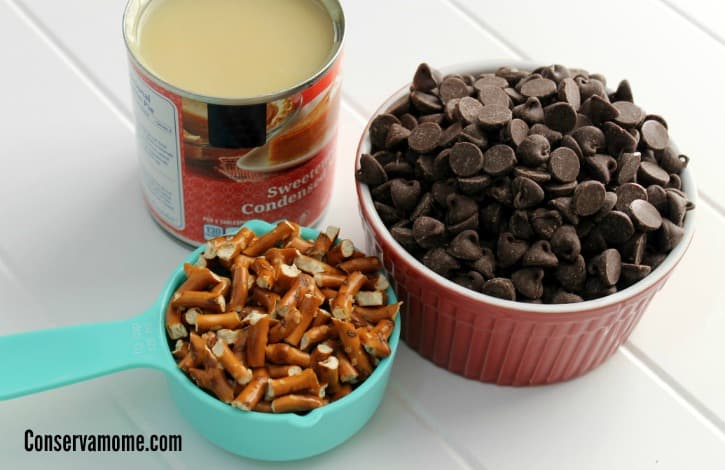 2 cups chocolate chips
14 oz. sweetened condensed milk
3/4 cup chopped pretzel pieces, divided
Instructions:
Line an 8×8 pan with aluminum foil or parchment paper. Mist lightly with cooking spray; set aside.
Add chocolate chips to a microwave-safe bowl (like a glass batter bowl).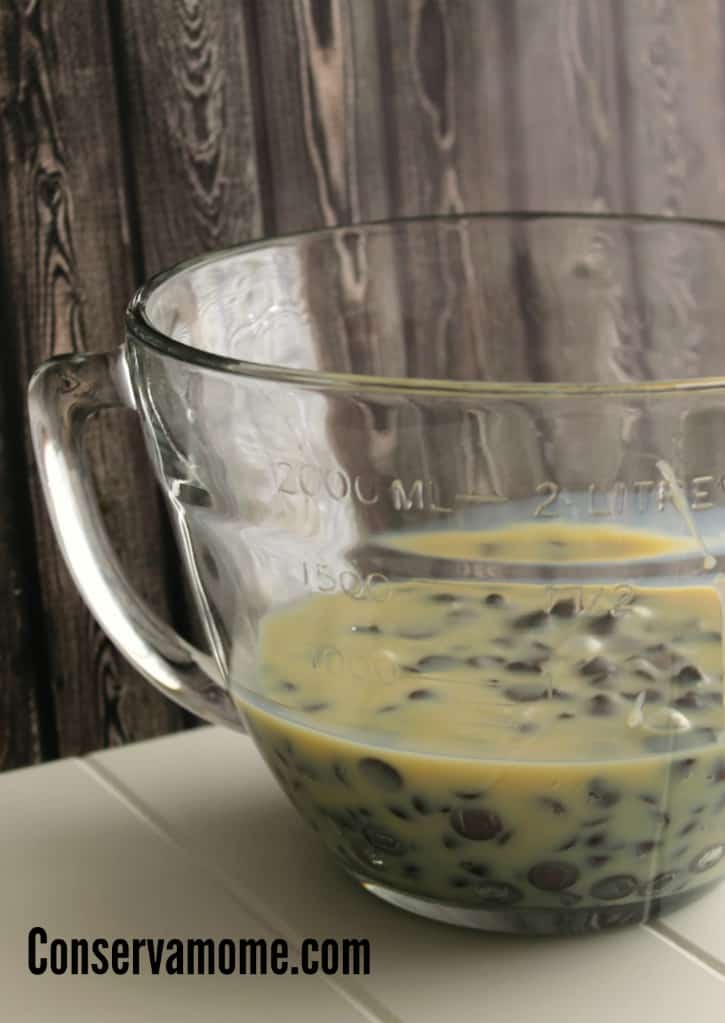 Pour condensed milk over the chocolate chips.
Microwave for 40-60 seconds, stirring every 20 seconds.
When chocolate is smooth, stir in 1/2 cup chopped pretzel pieces.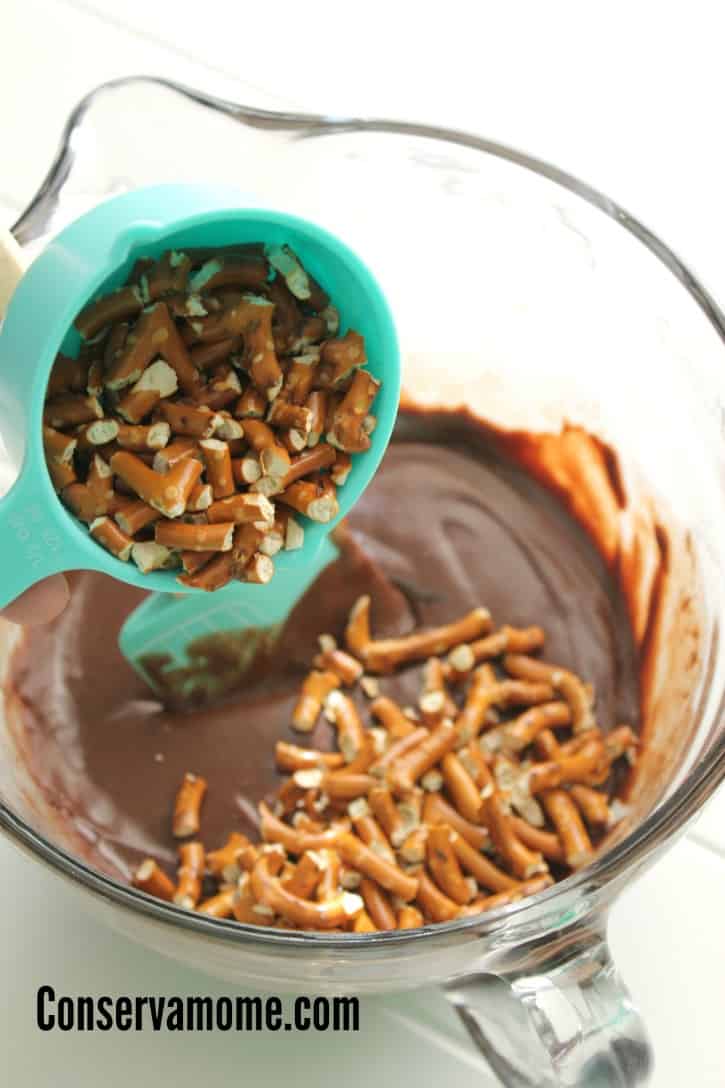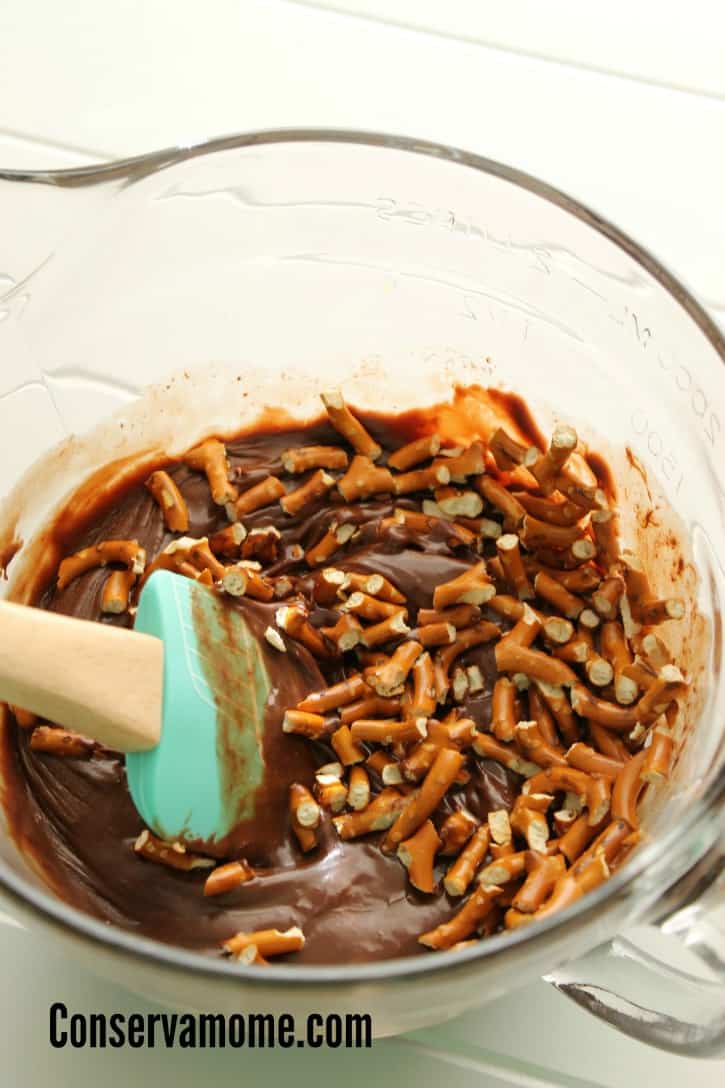 Pour chocolate mixture into prepared pan.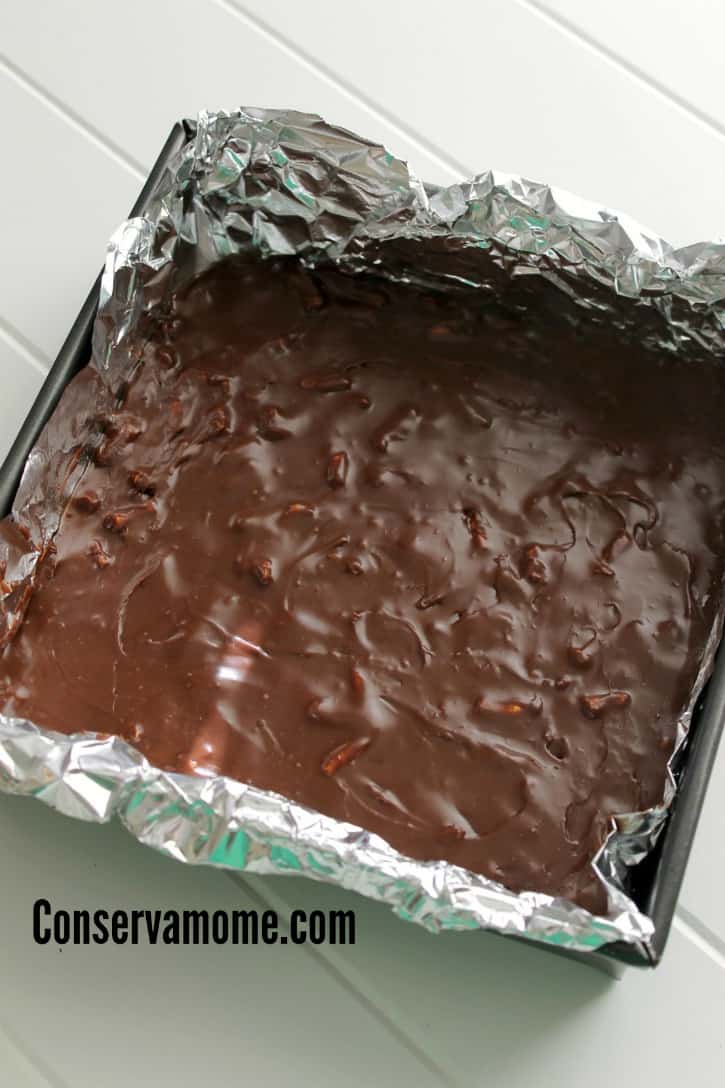 Sprinkle remaining pretzel pieces on top, patting lightly into place.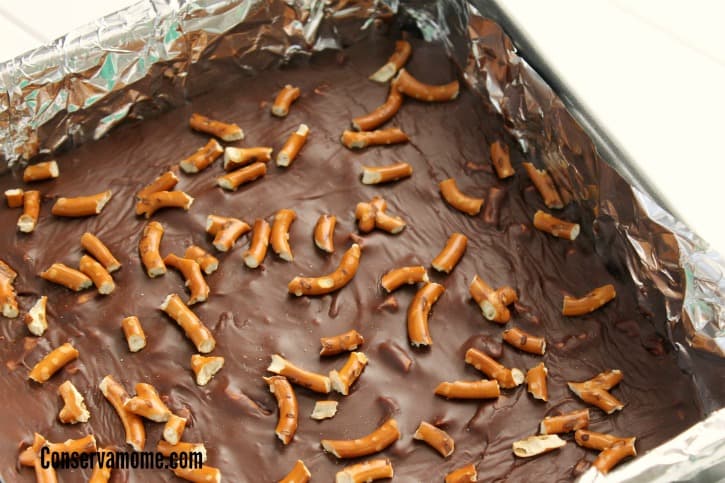 Chill in refrigerator for 3-4 hours before cutting and serving.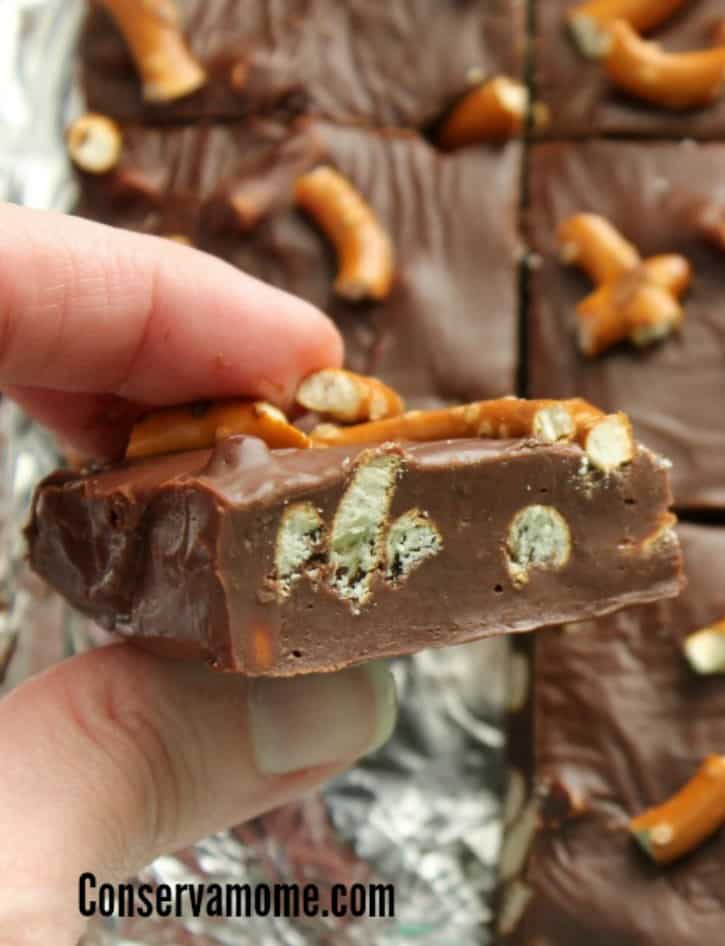 Could this be easier or more delicious? This treat really is the perfect pairing of deliciousness and salty/sweetness all in one! Best of all It couldn't be easier to make.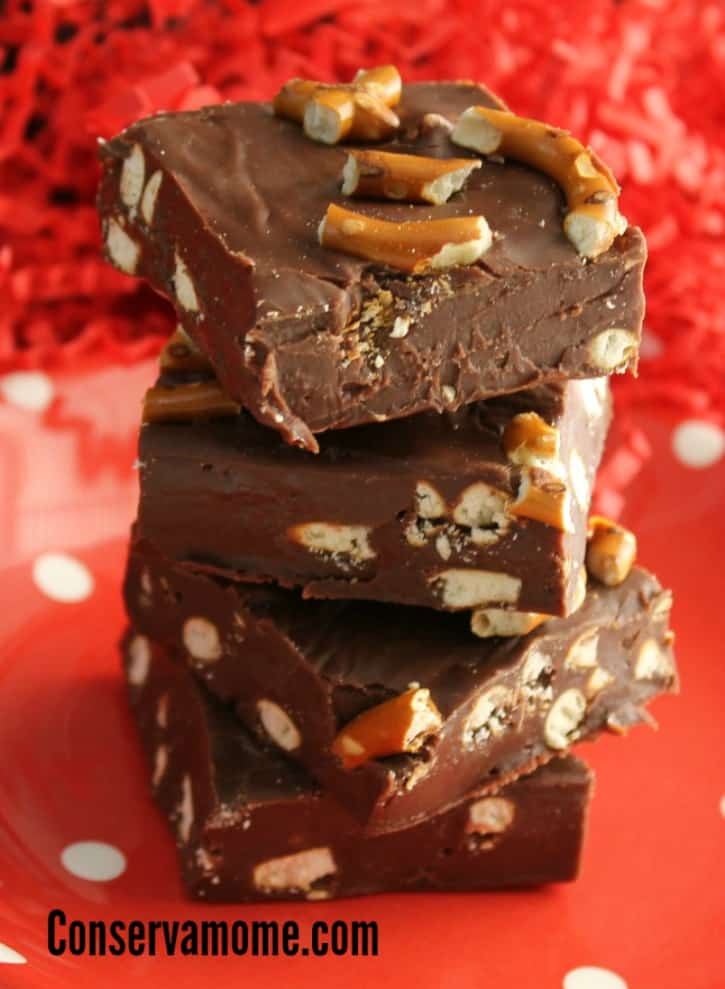 So what are you waiting for? Try this delicious recipe for yourself and see how easy and delicious Chocolate pretzel fudge can be.
[mpprecipe-recipe:8]
Looking for other easy recipes?
Check out some great ones below.
3 Ingredient Cherry Cookie cups
Looking for some easy Meals then check out this fun round up of 20 Easy & Delicious 15 minute Meals
There are lots of ways to make delicious and easy recipes without a lot of work. To find more head over to my pinterest page or just search my recipe tab 🙂
Enjoy!
Save