If you're a fan of Reese's & Pretzels than do I have a delicious recipe for you! Check out this Easy Reese's Pretzel Fudge that will be a hit whenever you make it.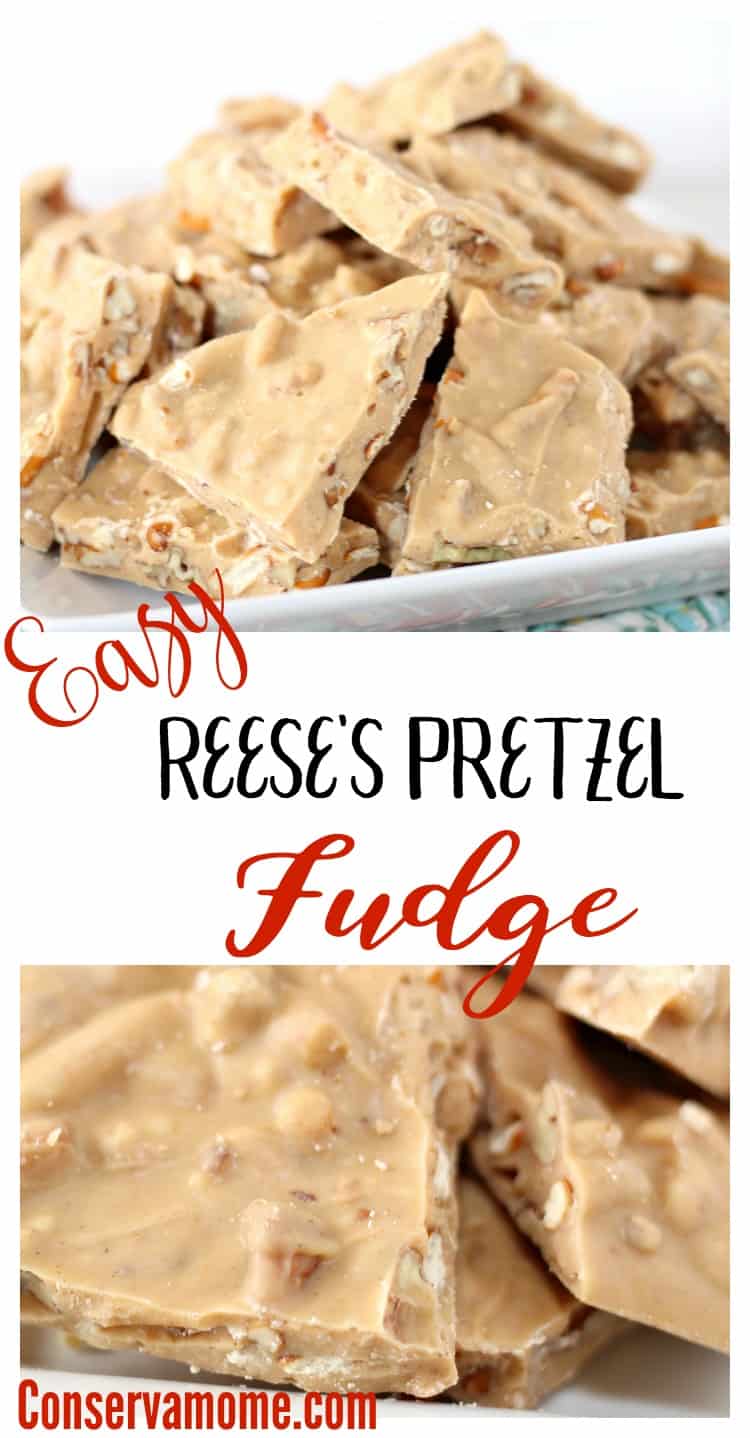 I love Fudge, I'm not going to lie. As a matter of fact,Fudge is one of those desserts I absolutely love. Not only because of the delicious flavor but because of the versatility you can have with recipes. You can pretty much add anything and everything to make a recipe a hit. Here's one of the most delicious ones I've tried so far. It adds the delicious taste of Reese's combined with the salty goodness of pretzels.
This recipe is so crazy easy you'll wonder why you never thought about making it. Most important you can easily double it to make more. You really can't mess this recipe up which is why I love it so much.
So, head below and see how delicious this recipe can be!
What you'll need:
1 lb. of Vanilla Candy Melts
12 oz. of Reese's Peanut Butter Chips
2 tablespoons of Peanut Butter
2 cups of broken Pretzels
2 cups of Pecans (chopped)
Step by Step:
Place candy melts, peanut butter, and peanut butter chips in a large microwave safe mixing bowl.
Heat up in 45 second intervals until completely melted.
Add pretzels and pecans and mix by hand.
Spread mixture out onto a foil lined cookie sheet.
Refrigerate for 1 to 2 hours.
Remove from fridge and break into pieces.

Serve and enjoy!
See how easy it is to create this delicious treat? Now the question will be who do you want to share it with 🙂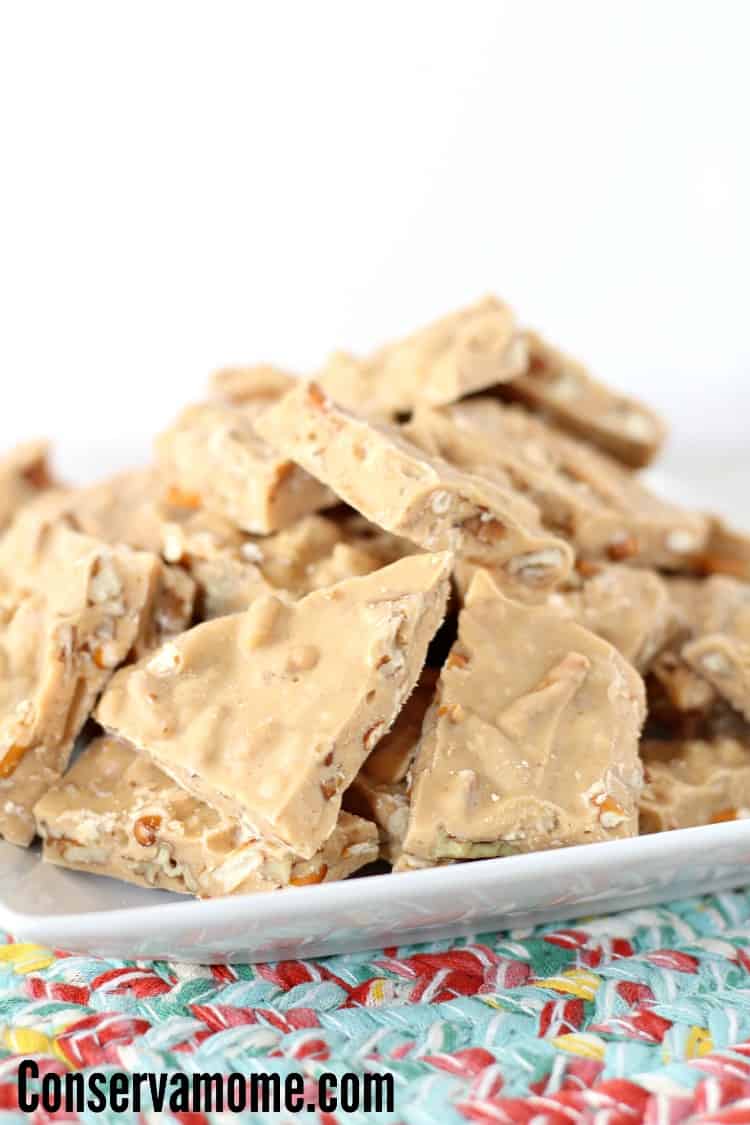 Doesn't this look simply amazing?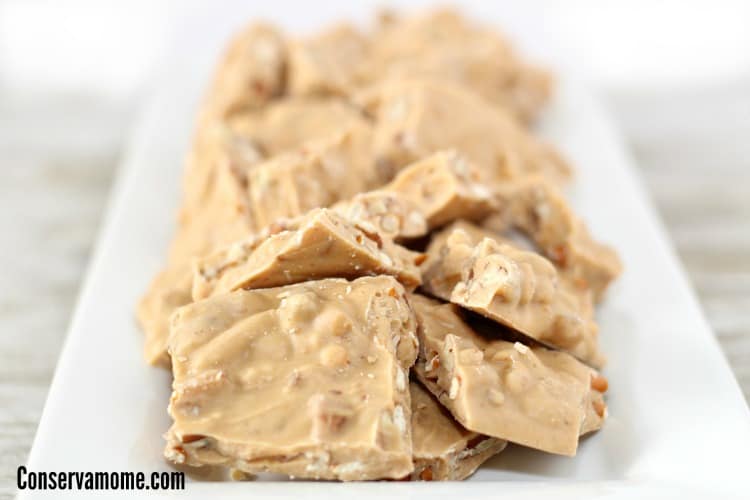 Looking for other delicious and unique recipes? check out Peanut Butter & Chocolate Bars Recipe (Lunch Lady Bars) or how about something a little more traditional like a 3 ingredient Chocolate Pretzel fudge.