Check out 13 Refreshing & Easy Prosecco Cocktails to make any meal a delicious hit.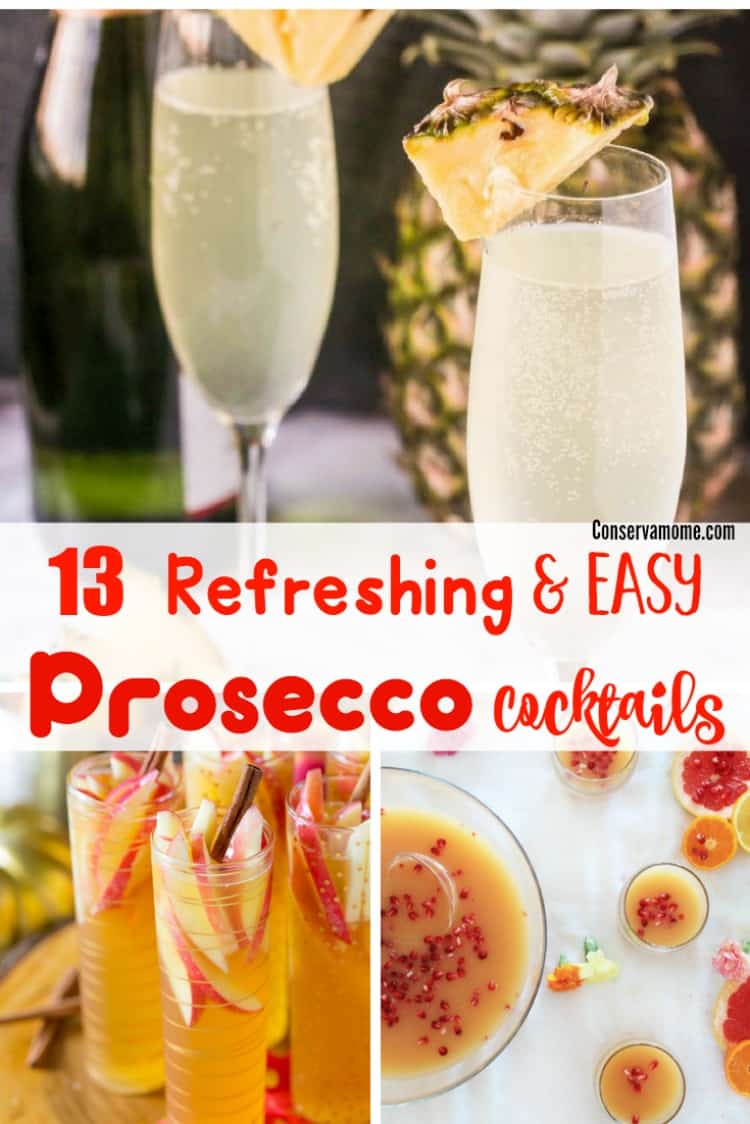 Refreshing & Easy Prosecco Cocktails
Prosecco is Italy's version of Champagne. It is generally made by refermenting the wine in steel tanks, a method known as the Charmat Method (also called the Italian method). Prosecco can be made in four different levels of sweetness, Brut, Extra dry, Dry or Demi-Sec, with Brut being the driest and Demi-Sec the sweetest. Prosecco Superiore has three levels of sweetness, Brut, Extra Dry and Dry, the driest being the Brut version.
Prosecco has a light and fruity taste, making it very easy to drink. Unlike Champagne and some other sparkling wines, Prosecco is made using a less expensive method which in turn makes it a more affordable option. It also makes it less complex, but with a refreshing simplicity. Many people even find it easier to drink because of the method used. It doesn't have that strong harsh taste many people find with Champagne.
The best thing about Prosecco and many other sparkling wines, is it's versatility. It's great as an apéritif, mixed into a bellini, a fruit punch or paired with a variety of dishes – Prosecco can always fit the occasion. So that's why I've put together a fun list of prosecco cocktails that would be perfect for ANY occasion.
So this summer while you're sitting around enjoying a delicious BBQ or dinner outside make sure and include one of these delicious recipes to keep the party going.
Delicious Prosecco Cocktails
13 Refreshing & Easy Prosecco Cocktails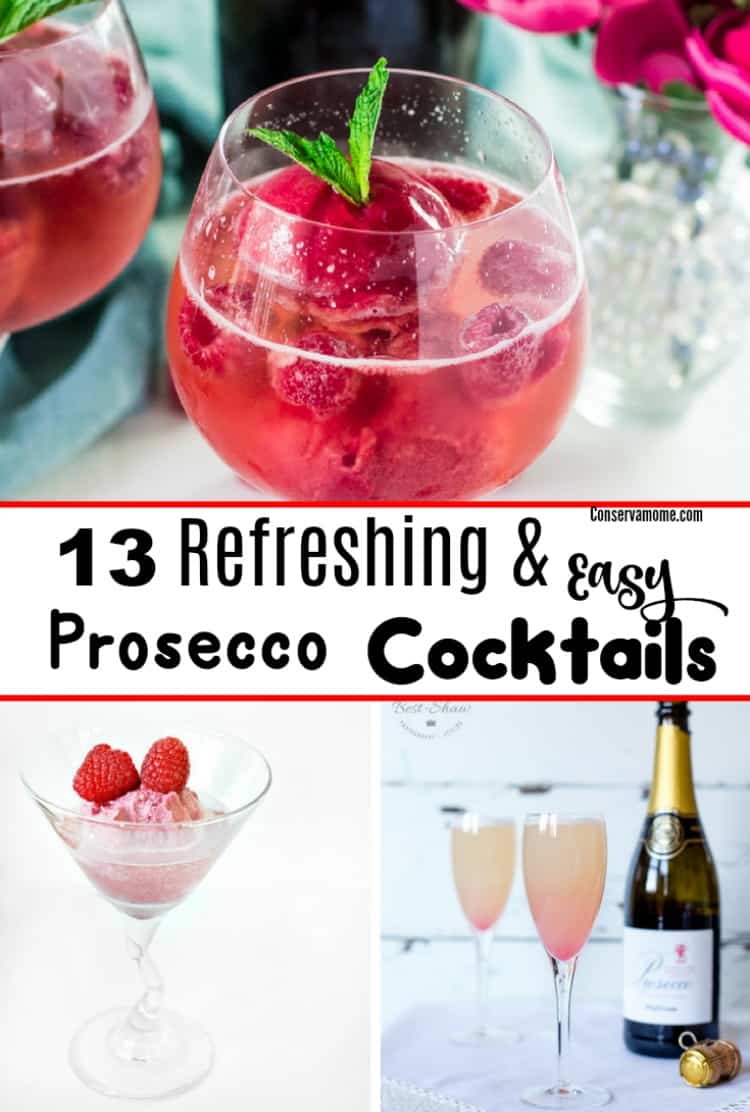 Looking for some more amazing drink recipes? Check out 15 must make mimosa recipes!