These smoked salmon cucumber bites are a delicious and refreshing treat for any party or event. The combination of flavors is perfection and they're low carb as well!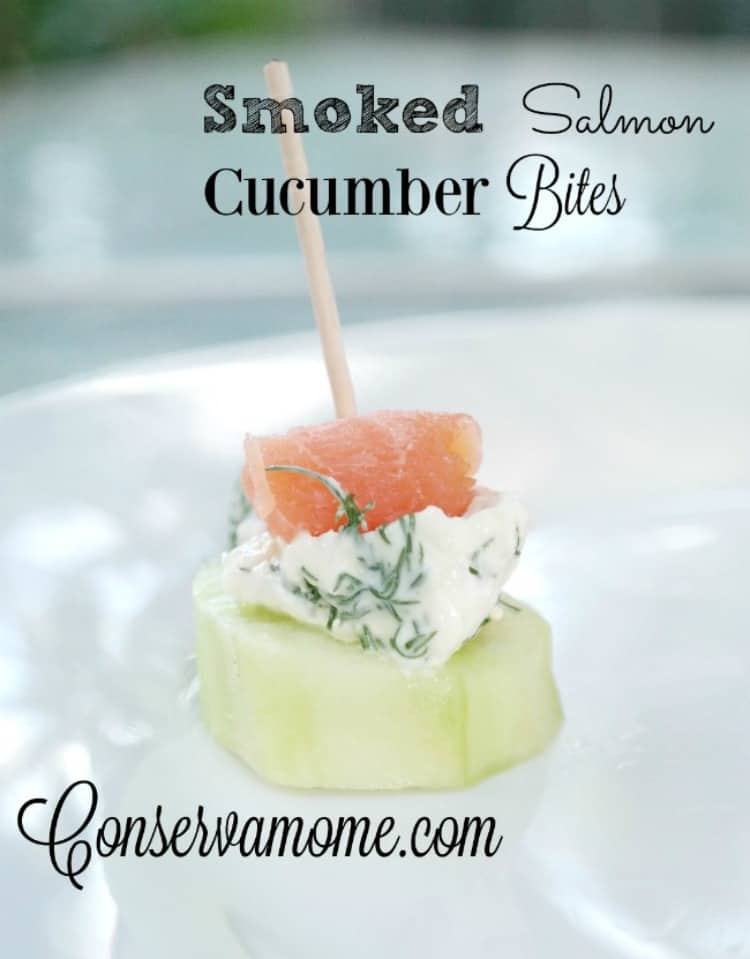 I am a HUGE fan of Smoked Salmon. I could literally put it on everything.  One of my favorite things to do is included in special occasions. So using Smoked Salmon in an appetizer is a given.
This appetizer is a simple, easy one that will be a hit! You can make most of it ahead of time and just assemble a little before your event. That is why Smoked Salmon Cucumber bites have become one of my favorite appetizer recipes.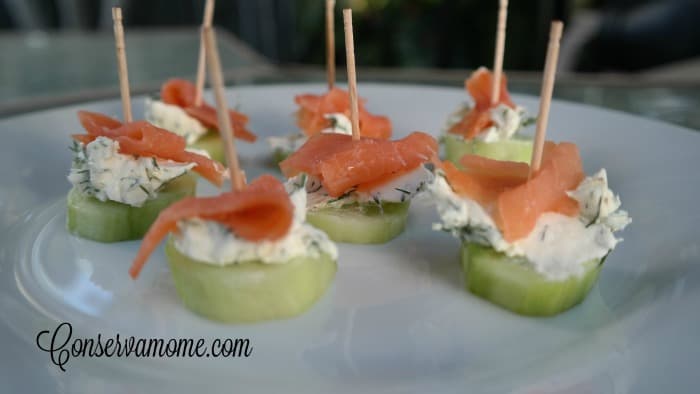 I do have to warn you, this appetizer literally disappears when I put it out. It is seriously addictive and oh so delicious! Best of all extremely easy to make!
What you'll need:
2 English Cucumbers, peeled + cut into 1″ rounds
1 pound smoked salmon, make sure and cut it into little pieces enough to top each bite.
(1) 8 ounce package cream cheese, softened
3 tablespoons fresh dill, chopped
1 tablespoon half and half or heavy whipping cream
Toothpicks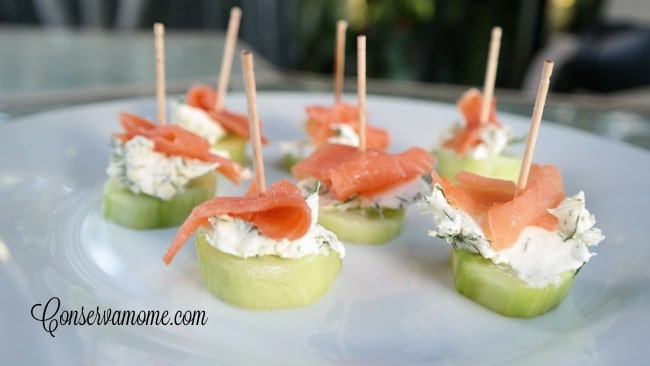 Place cream cheese, dill,and a touch of salt and pepper to taste, and  half and half in a large bowl. Beat until well combined. I suggest you use your mixer because it will be easier to combine. (This cream cheese mixture can be done ahead of time and placed in the refrigerator to combine flavors.
Peel and cut cucumbers.
Spread 1 teaspoon of cream cheese on top each cucumber slice  then top each slice with a bite sized piece of smoked salmon. Insert a toothpick down the center to keep in place.
I highly recommend you assemble this as close to possible to event.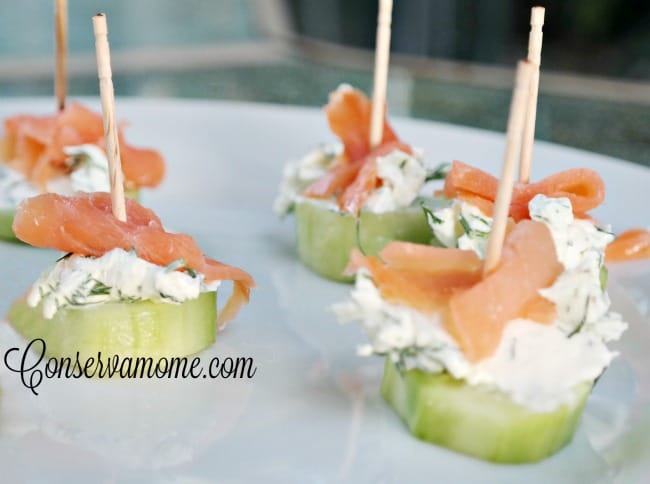 As you can see this is a super easy recipe to follow and you can add a few optional ingredients to the cream cheese mixture like horseradish. Place on a platter and you'll have the perfect appetizer. No need to be a culinary expert or chef to put this beauty together, however it will get rave reviews. Enjoy!
Looking for other Salmon appetizers? Check out this delicious easy & healthy smoked salmon dip.