This delicious Reuben Slider recipe will be a huge hit at any gathering or party. Best of all it's so easy to make you'll wonder why you never tried it before!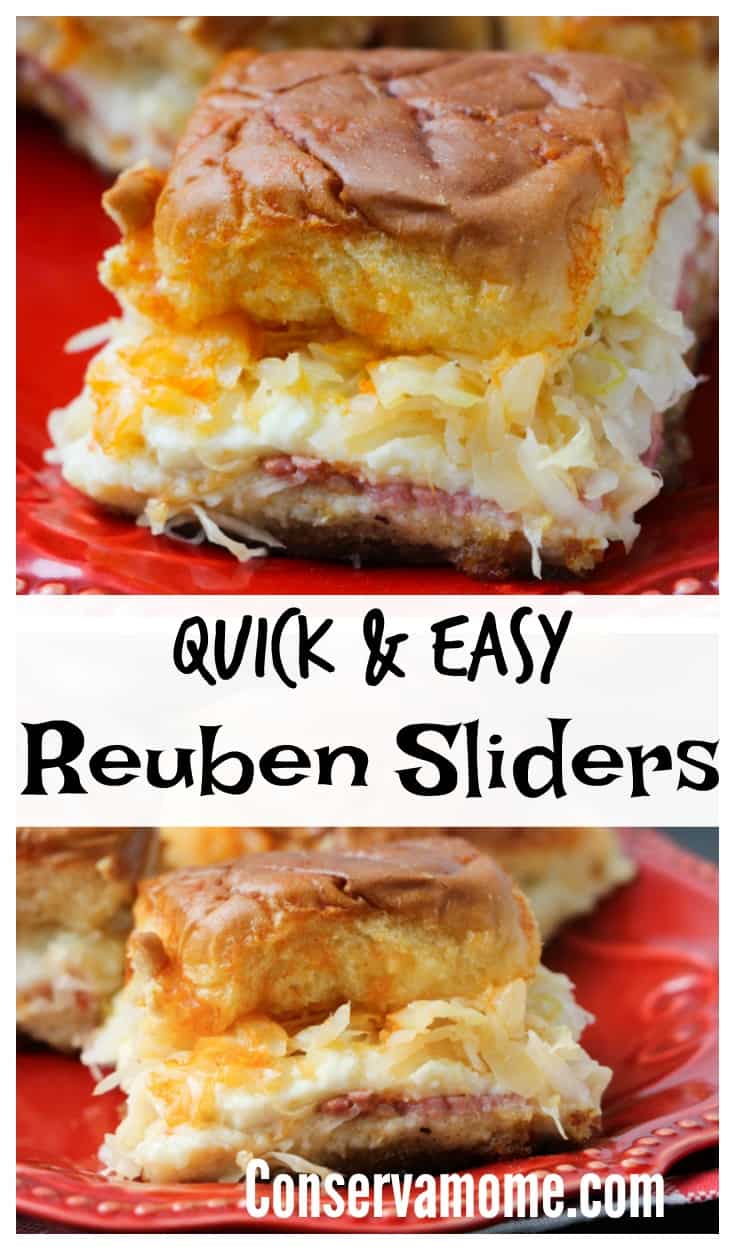 Quick and Easy Reuben Sliders
Sandwich sliders are a fun and easy way to serve up some delicious treats. These Reuben Sliders are no exception. Filled with delicious ingredients that will make your mouth water and flavors that will come together in a delicious symphony of flavors, these reuben sliders will be a huge treat for anyone who tries them.
The Perfect Reuben Sliders
These are the perfect reuben sliders because of how easy they are to make and how you'll be able to make a bunch at a time for a party. This is really the easiest and most delicious recipe.
So head below and find out how delicious this recipe can be, perfect for a party, gathering or for a quick & easy lunch for the family. But don't take my word for it, try it yourself!
What you'll need to make Reuben Sliders
1 sheet sandwich rolls (I cut mine down to 9 to fit my pan, but you can use all 12)
1 pound of Corned Beef
12 slices swiss cheese
1/2 cup sauerkraut
1/2 cup butter, melted
1/4 cup Italian salad dressing
How to make Reuben Sliders
Preheat oven to 350F
Place the butter in a microwavable measuring cup and melt for 25 seconds in the microwave. Stir in your salad dressing and set aside.
Cut the sandwich sheet in half through the middle to create two "slices" of sandwich sheet.
Place the bottom half of the sandwich sheet in the casserole dish.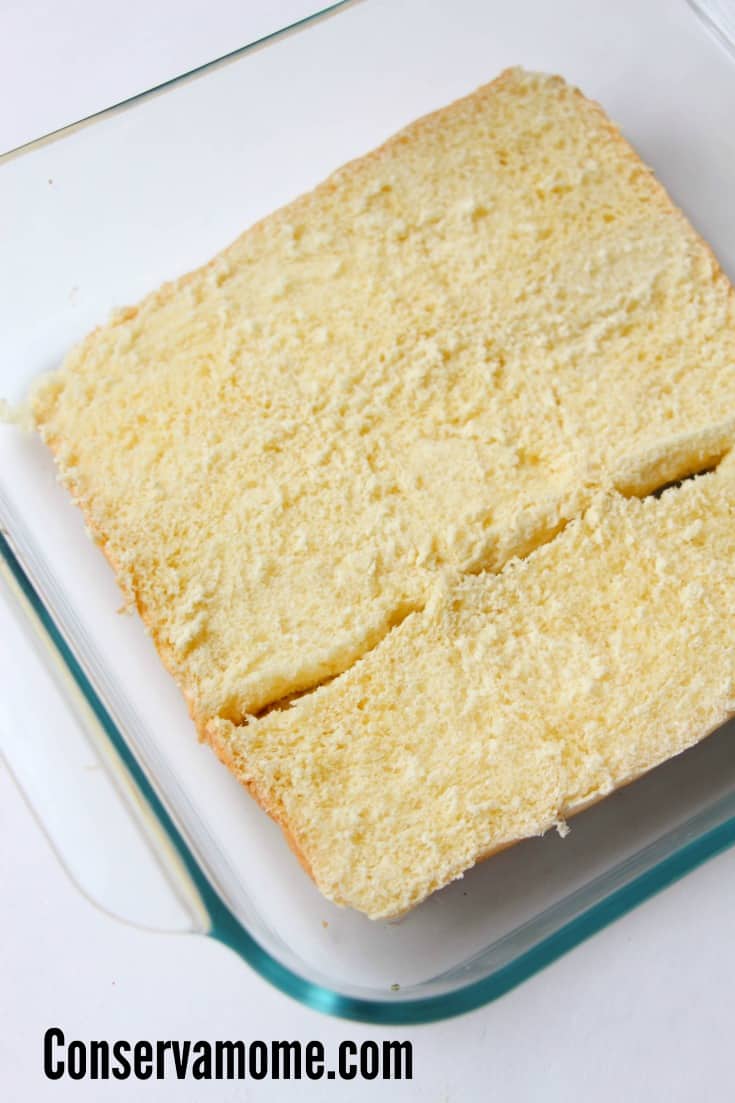 Make an even layer of the corned beef, top with swiss cheese and sauerkraut.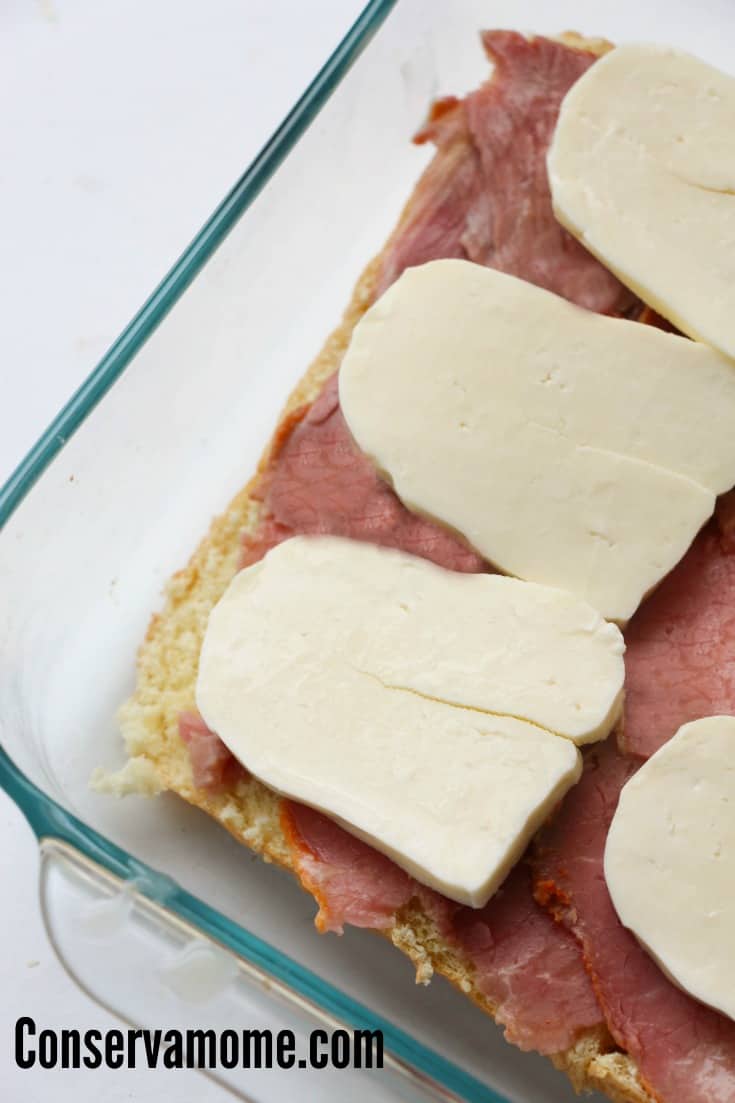 Just like this: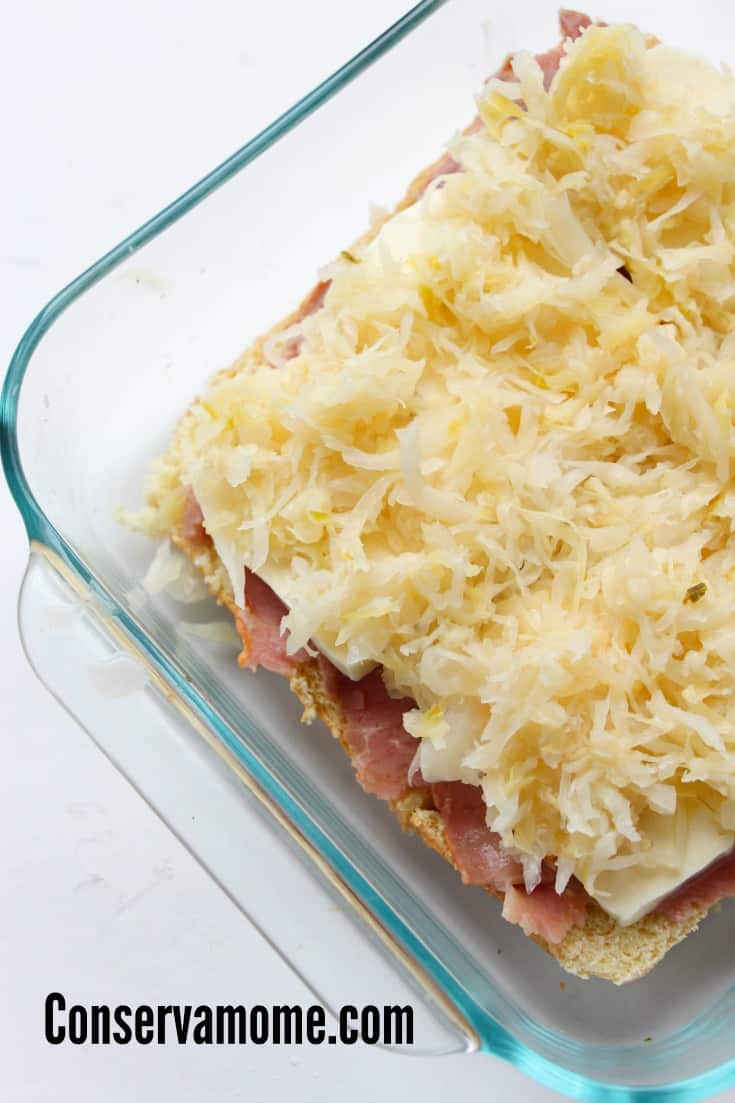 Place the top half of the sandwich sheet back on top of the sandwiches.
Pour the butter mixture over the sandwiches, ensuring you coat them completely.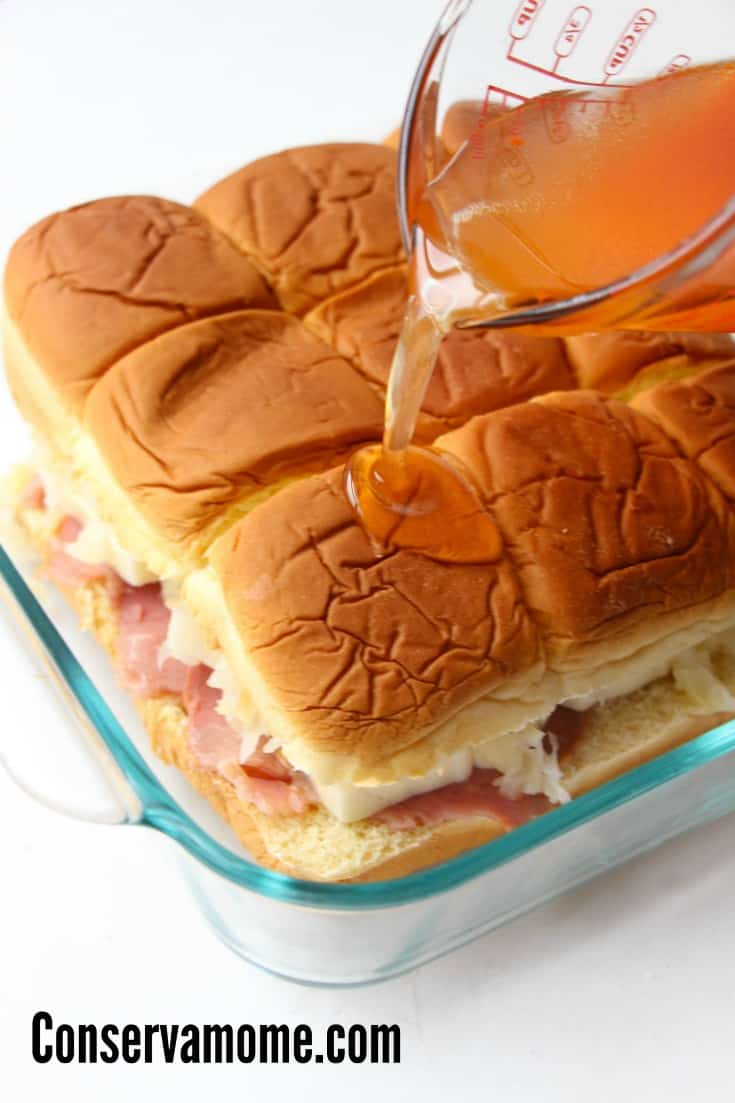 Cover the casserole dish with tinfoil and bake for 20-30 minutes until the butter has completely absorbed into the rolls.
Cut and serve.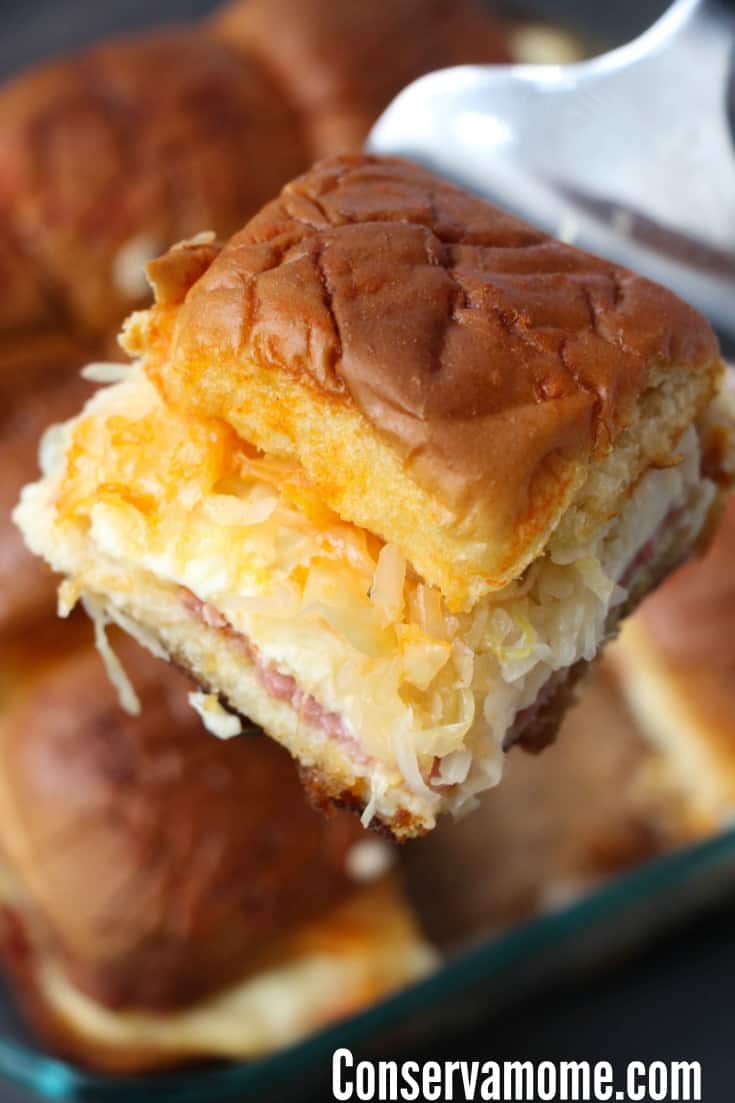 Aren't they just heavenly?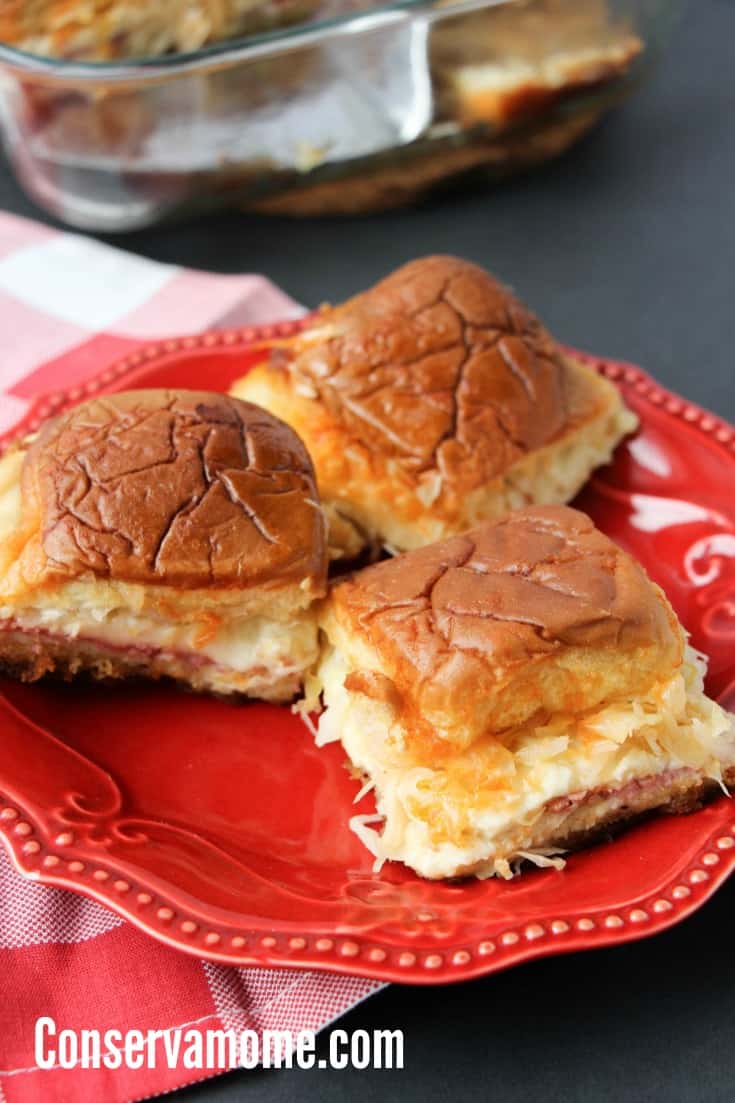 Make sure to pin and share this fun recipe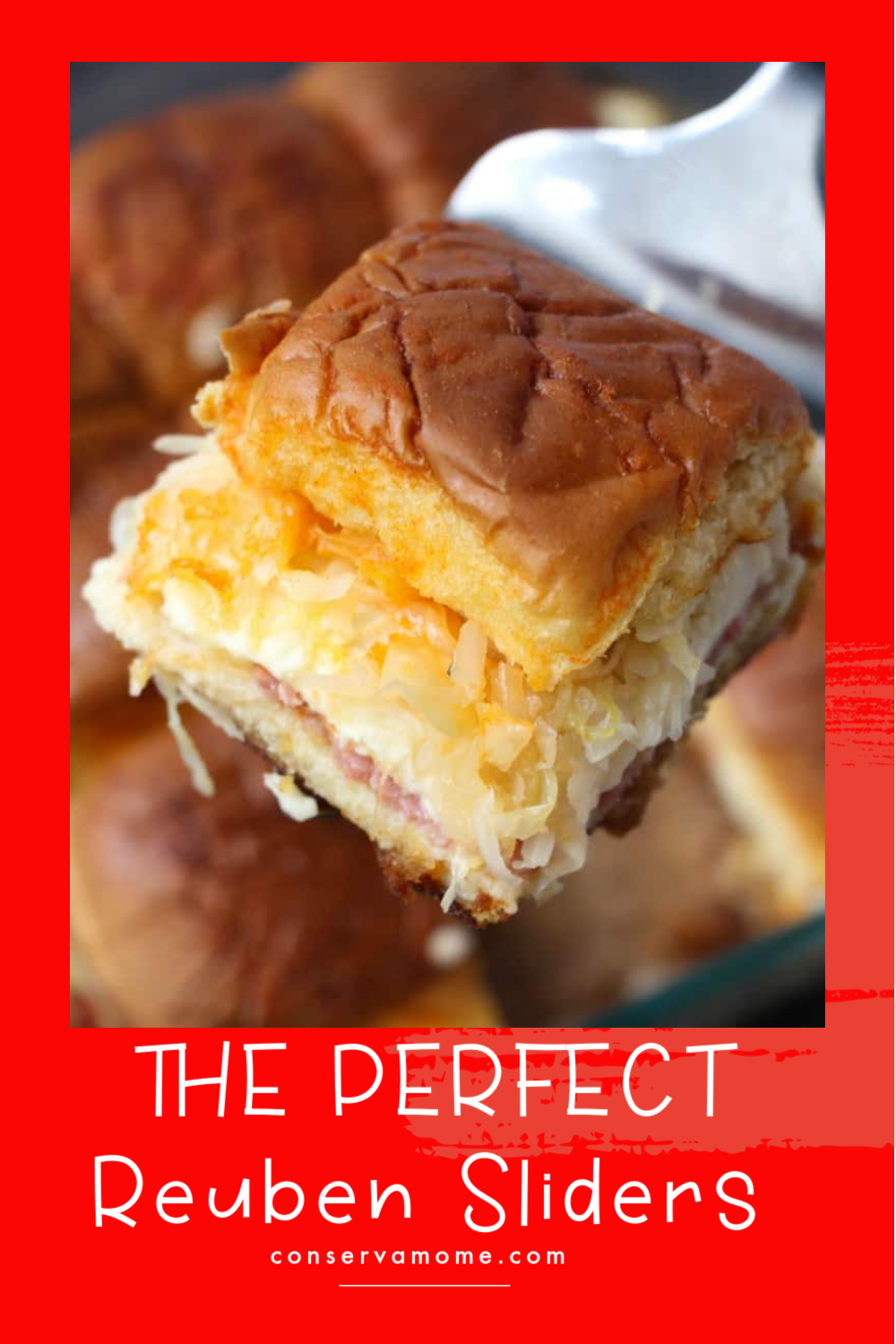 I can almost taste them, so what are you waiting for? Try them out for yourself!