Are you looking for some easy meatless meals for lent? Then you've come to the right place. Read on to check out 40 easy meatless meals perfect for Lent that will delight your family!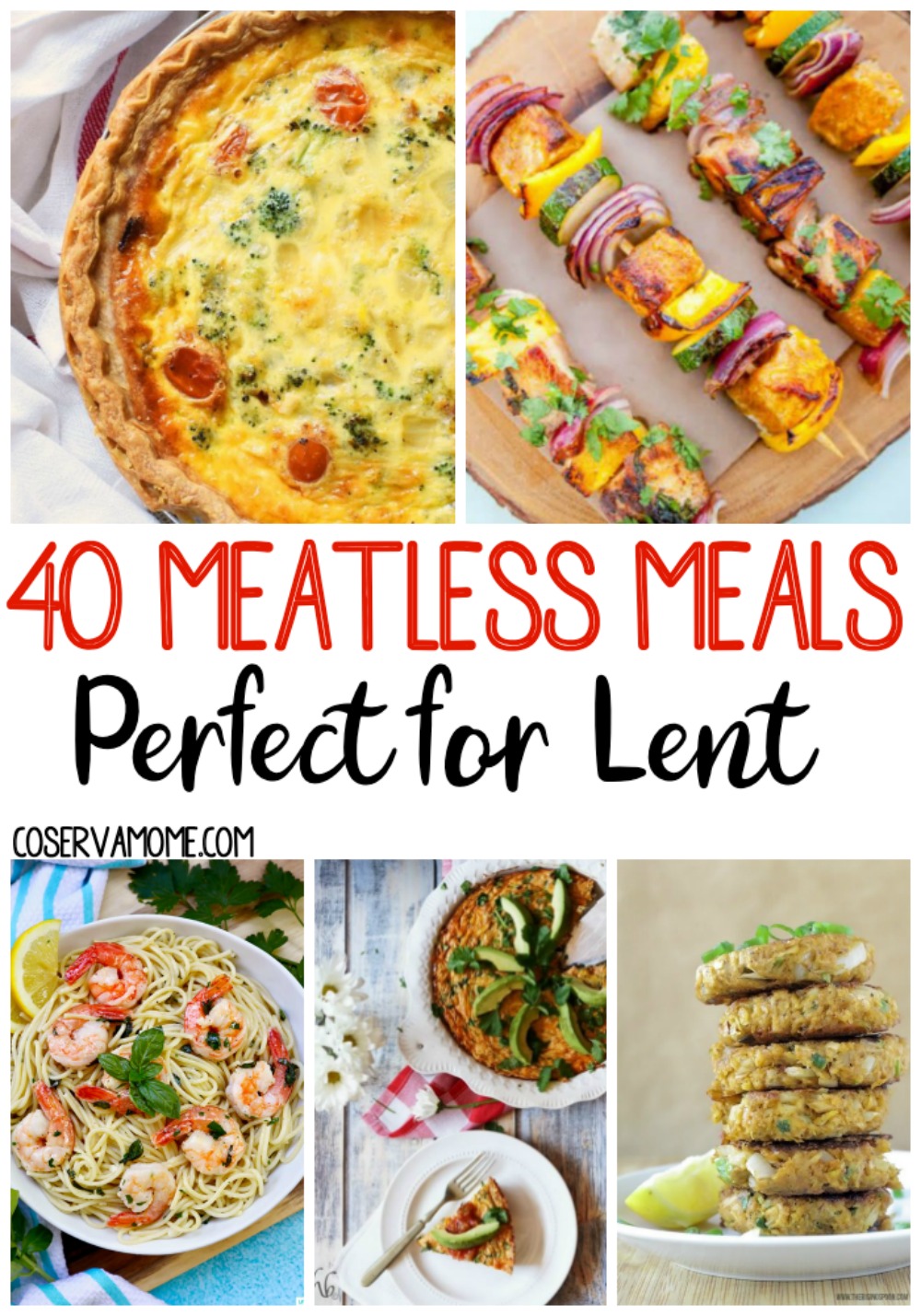 Easy Meatless Meals for Lent
Lent is just around the corner. Which means for Catholics world wide (and some Protestant denominations) a time of Abstinence from meat during Fridays in lent.
Why Fridays?
Since it is believed Jesus Christ suffered and died on the cross on a Friday, Christians from the very beginning have set aside that day to unite their sufferings to Jesus. This led the Church to recognize every Friday as a "Good Friday" where Christians can remember Christ's passion by offering up a specific type of penance. As a matter of fact, up until the 60's (Second Vatican council) Catholics did not eat meat every Friday of the year.
Fun Fact: Because my family attends the Traditional Latin Rite Mass we actually follow the "old laws of abstinence" and don't eat meat on Fridays during the year.
However ,since the changes way back , Catholics were given a dispensation from Abstaining during the year and just shortened it down to Lent.
Lent is a solemn religious observance in the Christian liturgical calendar that begins on Ash Wednesday and ends approximately six weeks later on Holy Thursday, the memorial of the Lord's supper the Thursday of Holy Week before Easter Sunday.
Next week is the beginning of Lent marked by Ash Wednesday during this time people will be looking for delicious recipes that their family will love while still observing the rules of Abstinence.
That's why I've put together this delicious round up of Easy Meatless Meals to help take away a lot of the guesswork involved in cooking on Fridays.
This list is amazing and frankly made my mouth water. You'll find recipes that have seafood along with others that are vegetarian. Either way you'll love all the recipes making it hard to pick your favorite.
So if you're looking for some Meatless Meals for Lent, you've come to the right place!
Easy Meatless Meals for Lent
This list of Easy Meatless Meals for Lent will be perfect for inspiring creativity during the Fridays in Lent.
Don't forget to share and pin this post so you can come back to it again and again.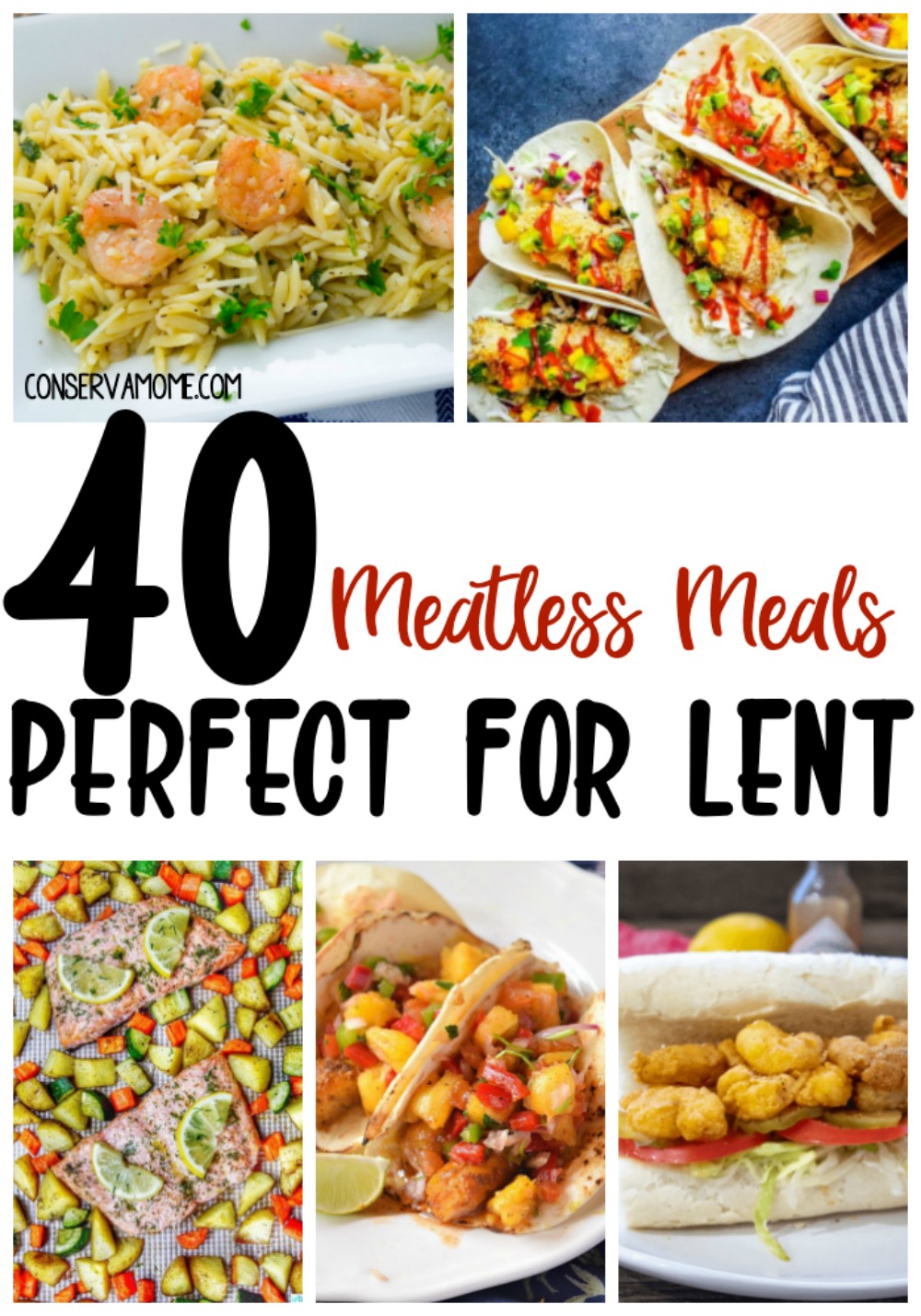 Before Lent hits make sure and live it up with my King Cake Cresent rolls!
Finally, looking for some other delicious ideas? Here's a fun round-up of Easter Brunch recipes that are perfect for celebrating the resurrection!