There are nights that you need something delicious but quick. Here's the perfect meal for those nights. This Delicious & Easy Shrimp Scampi Orzo will be a huge hit at any meal. Check out how tasty this recipe can be! This is the perfect Quick Dinner idea !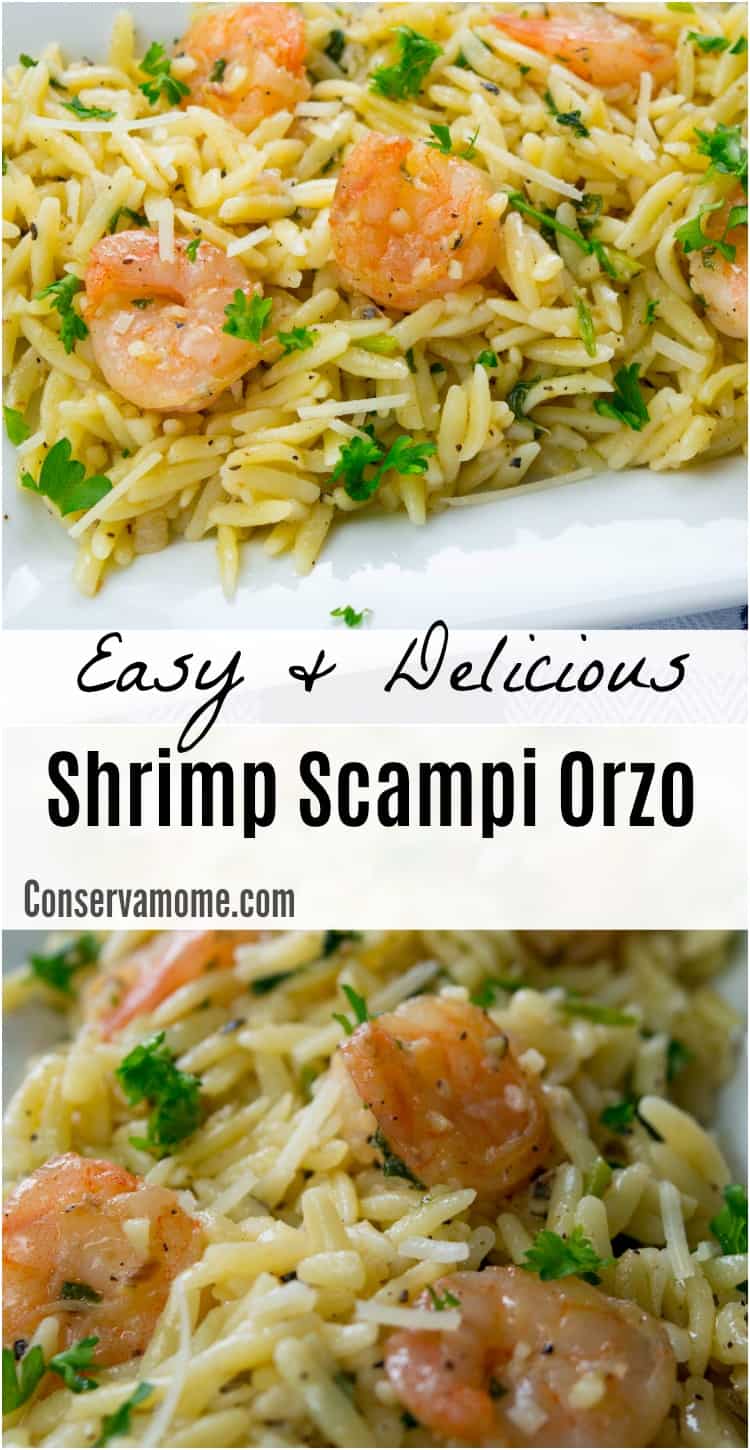 Easy Shrimp Scampi Orzo
Having grown up in Florida makes me a huge seafood lover. I could sit and eat anything seafood for days. One of my favorites is shrimp. So I jump at the chance to enjoy any shrimp dish. I especially love shrimp dishes that can either be a meal or a side. That's why I absolutely love this Shrimp Scampi Orzo. It has the delicious taste of Shrimp Scampi cooked into a delectable orzo.
Quick Dinner Idea
So you can eat this as a side dish or make it part of a main meal. Best of all it's an easy recipe that will come together quickly for the perfect treat. So head below and see how easy delicious can be! Enjoy this delicious dinner with an Apple Dapple cake for dessert!
Serves about 4 people.
What you'll need to make shrimp scampi orzo
3 cups of orzo, cooked (per the package)
½ pound of large raw, deveined, tails off shrimp
5 tablespoons of unsalted butter
3 tablespoons of olive oil
2 medium shallots, finely diced
4-5 cloves of garlic, minced
1 cup of white wine
3 tablespoons of parsley, roughly chopped
Juice of 1 large lemon
2 tablespoons of grated parmesan cheese
Salt and pepper to taste
Directions:
In a large pan heat olive oil over medium high heat. Add in shrimp, cook for 6-7 minutes, stirring occasionally.
Add in shallot, garlic, salt, pepper, and butter.
Cook an additional 2-3 minutes, stirring occasionally
Slowly add in lemon juice and wine. Cook an additional 2-3 minutes, stirring occasionally.
Lower heat to medium low. Add in parsley, parmesan, and orzo. Gently fold all ingredients together. Allow orzo to become warm, then serve.
You can add in crushed red pepper flakes for a nice kick.Doesn't this look heavenly?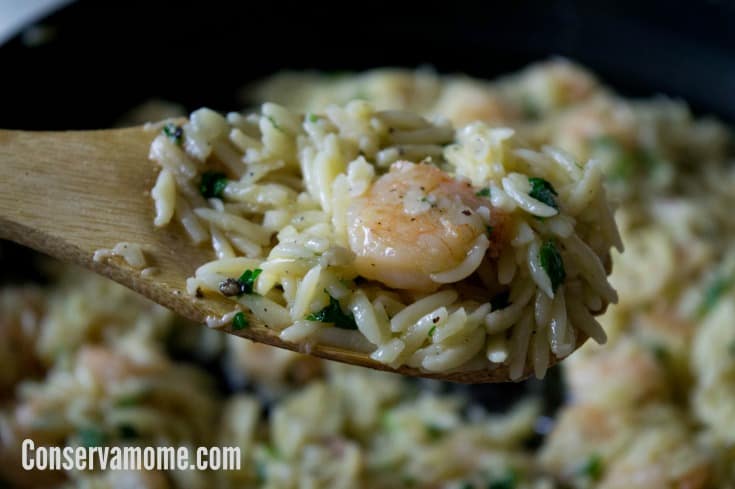 This delicious dish is pure heaven!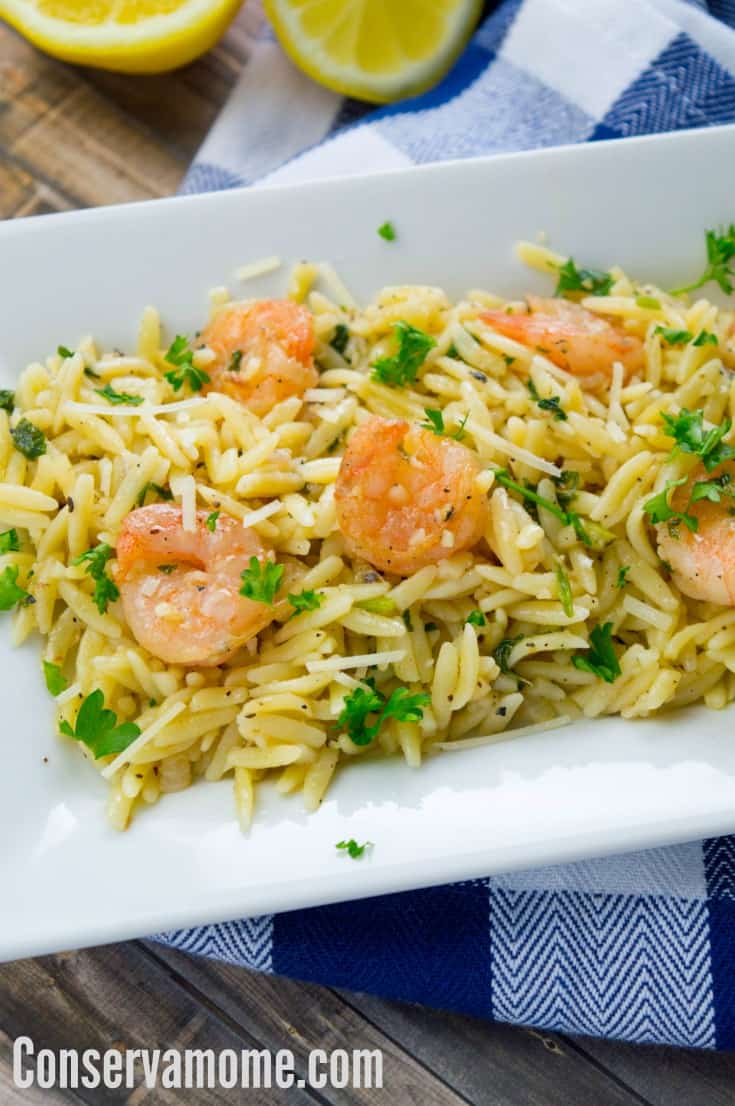 You can easily eat it as a main dish or add it in as a side. This dish will be a hit no matter what way you decide to serve it.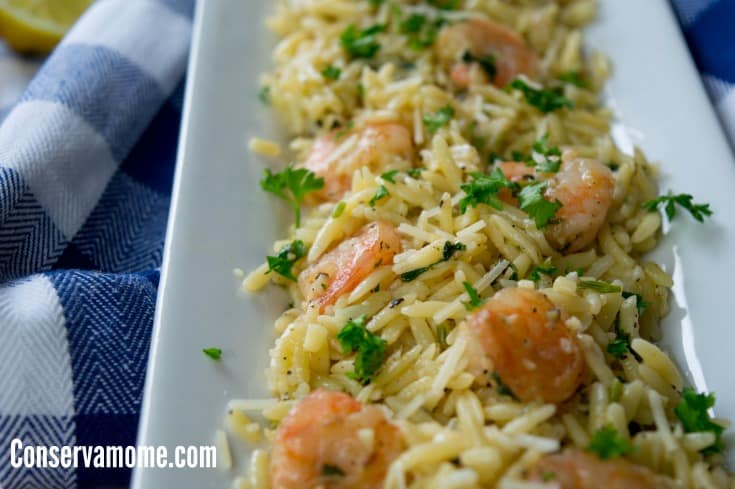 Looking for other fun dishes? Check out my Garlic Shrimp Risotto or my BLT Orzo Salad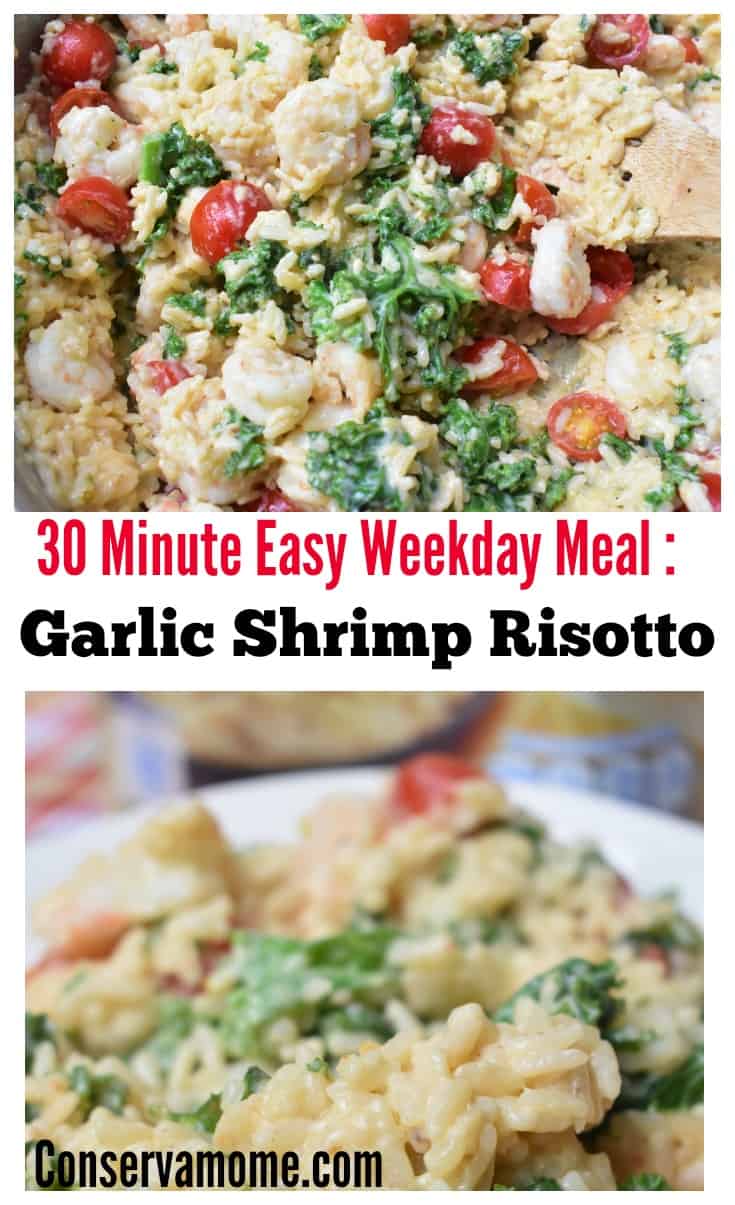 BLT Orzo Salad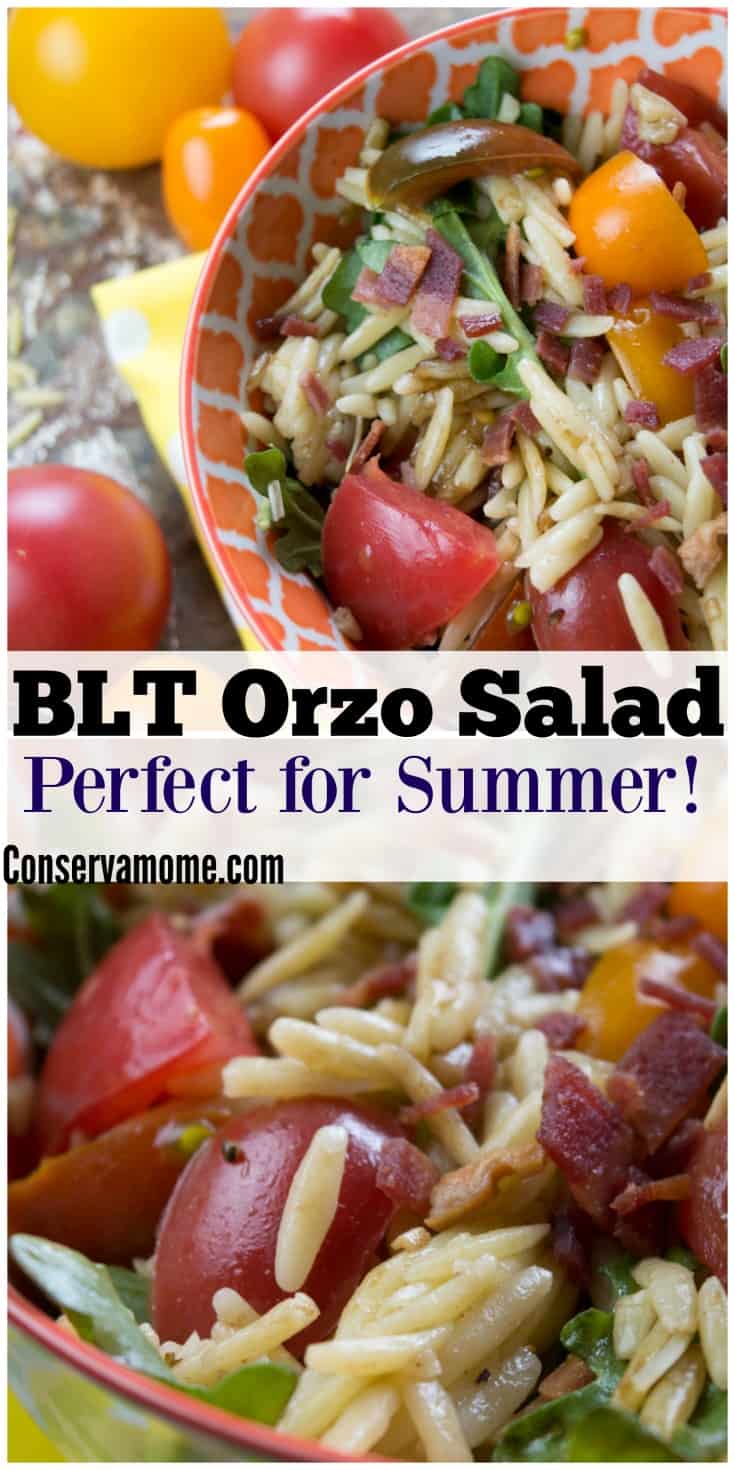 Most important! Don't forget to share and pin this delicious recipe!