I've teamed up with Knorr  and Mirum Shopper for a Sponsored post to bring you a delicious Garlic Shrimp Risotto that is perfect for an Easy Weekday Meal.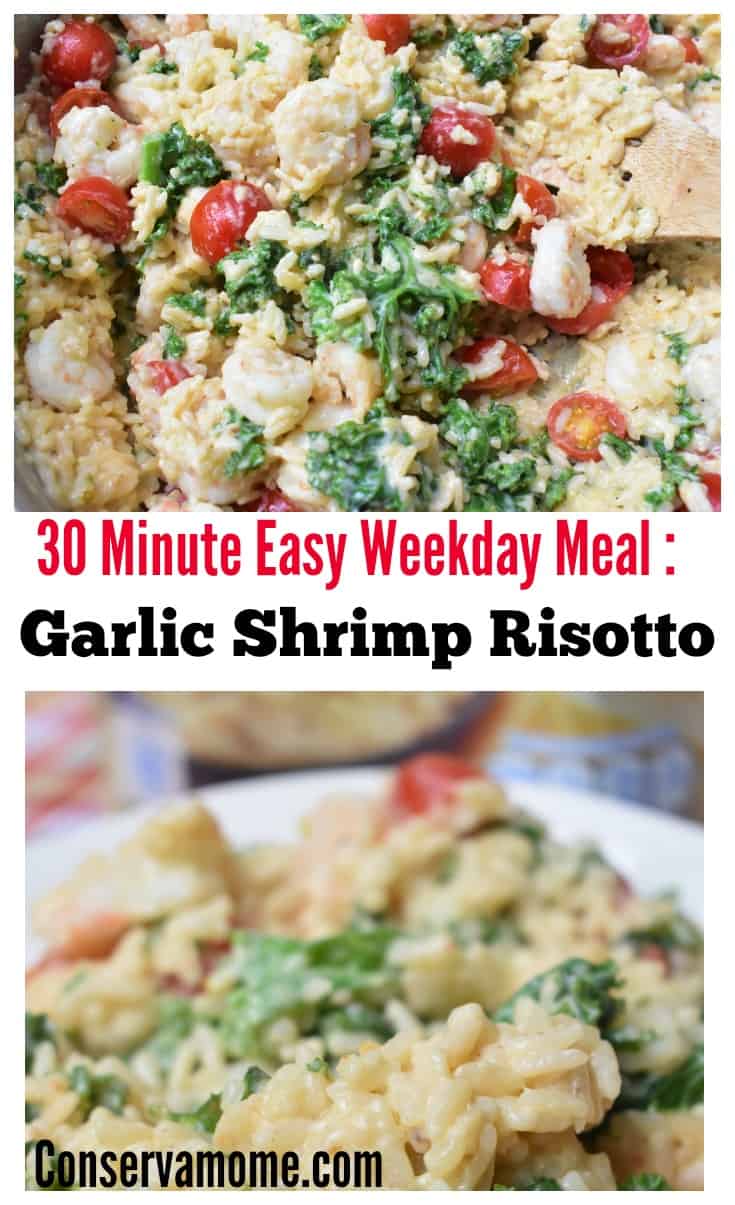 It's inevitable the family has to eat dinner and no matter how much planning one does there are nights where things get crazy and you really don't have time to feed them something that's actually good for them. We know those nights were all heck breaks loose and you forgot to defrost the meat or plug in the crock pot.  I'm ready to share a little secret item that has made all the difference in my life when it comes to fast and easy meal times, Knorr Selects.
Choosing between a flavorful meal made with real ingredients or something that is quick and easy is a thing of the past. I just have to head into  BJ's store and pick up a packet of Knorr Selects rice, along with the fresh ingredients needed to make a delicious  Knorr Selects recipes. Each packet contains no artificial flavors or preservatives and is gluten free, too. Best of all, many of the Knorr Selects recipe require only one pan, so cleanup will be easy as pie.
You can find the Knorr Selects packages with 2 varieties Four Cheese Risotto + White Cheddar Broccoli Rice making for infinite possibilities and ideas.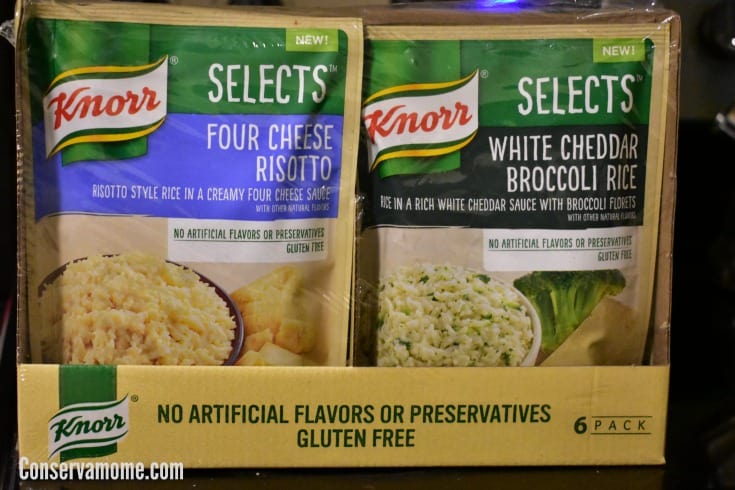 These packets are so flavorful you'll only need to add a few ingredients to get a delicious meal served quickly,and deliciously to the table.
So check out the delicious recipe below that will take less than 30 minutes and bring a meal that looks like it took hours to make. So your secret is safe with me! So check out this delicious recipe courtesy of Knorr for an Easy Weekday Meal: Garlic Shrimp Risotto. You'll be amazed at how easy and delicious this is and best of all you'll be able to make it with
   What you'll need
3 Tbsp. olive oil, divided
1 lb. large uncooked shrimp, peeled and deveined
1 clove garlic, chopped
1 ½ cups of water
1 cup milk
  1 package Knorr Selects Four Cheese Risotto (grab the variety pack for less than $10 at BJ's)
3 cups baby Kale (You can also use regular Kale if you can't find Baby)
1 cup heirloom cherry tomatoes or cherry tomatoes (Grape tomatoes also work wonderfully as well)
              Directions
1.HEAT 1 tbsp. of the olive oil in a large nonstick pan over medium high heat. Season your shrimp with salt and pepper, if you'd like.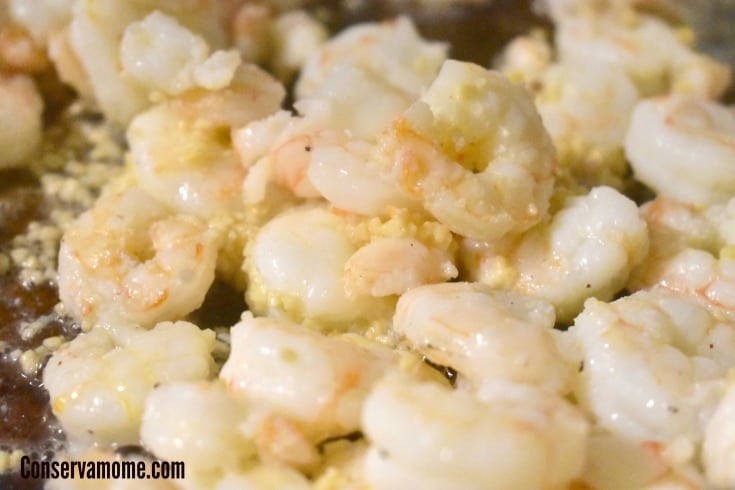 Add your shrimp and cook for about 3 minutes until they turn pink, stirring in garlic during last 30 seconds. Remove from pan and set aside.
2.POUR your water, milk, remaining olive oil and Knorr Selects into the same pan.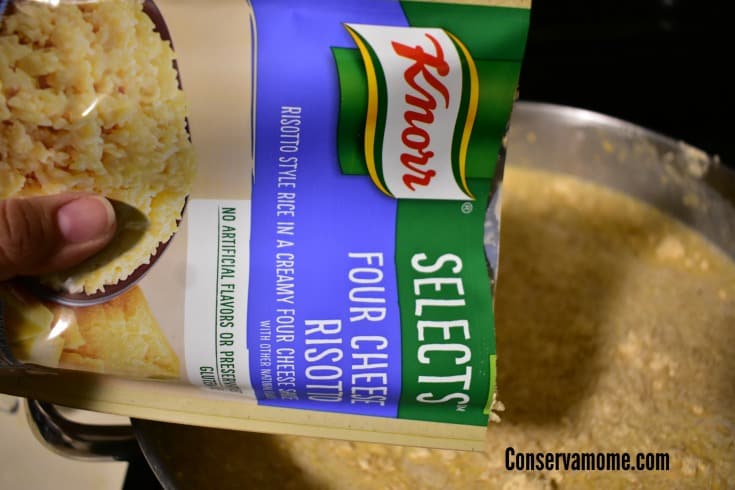 Bring to a boil, then turn down the heat to medium and continue cooking for 7 mins. Toss in the kale and cook 3 minutes more.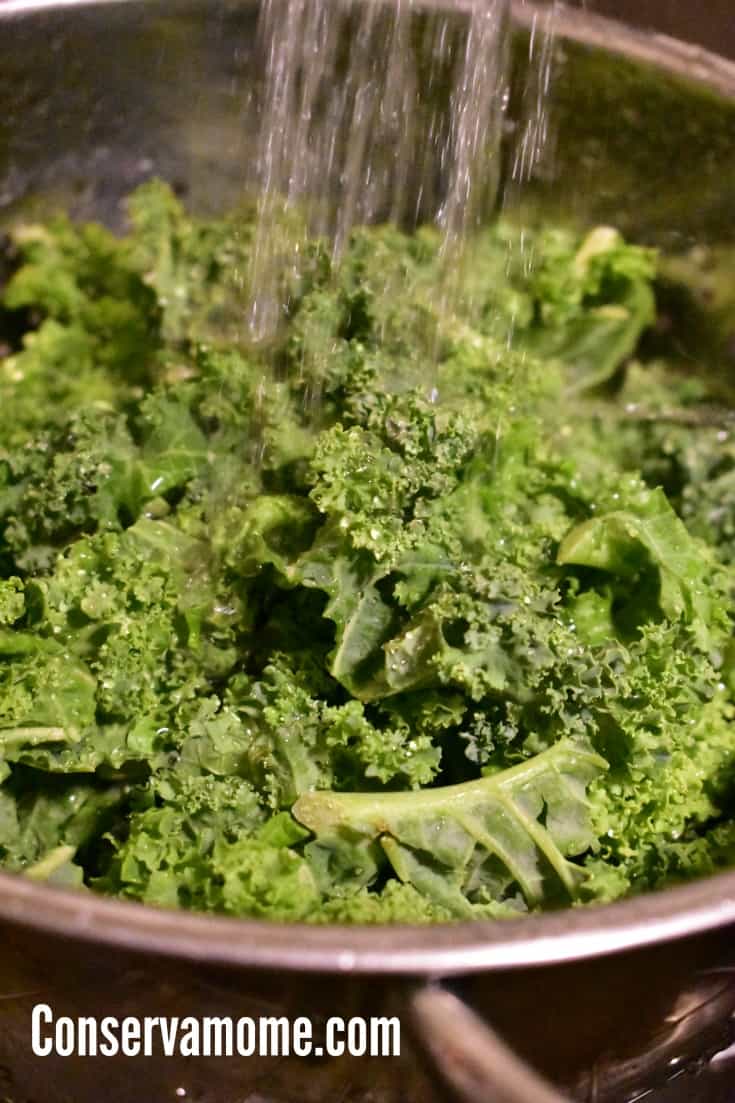 3.STIR in your shrimp and tomatoes; now it's delicious.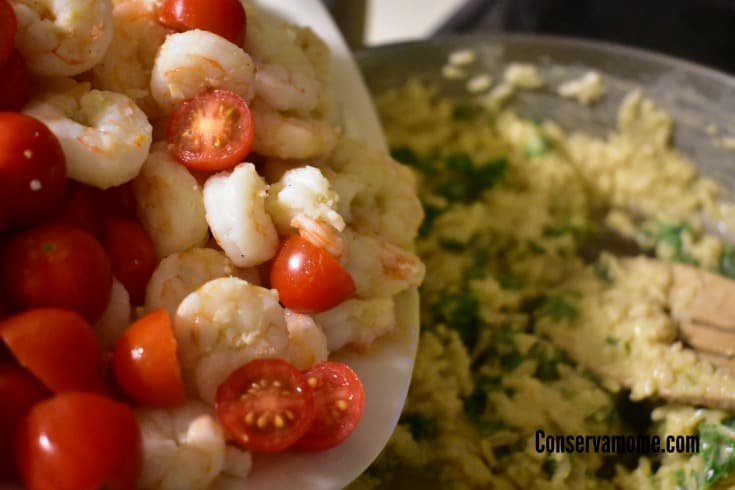 Dig in! One pot meal made quickly and with easy clean up 🙂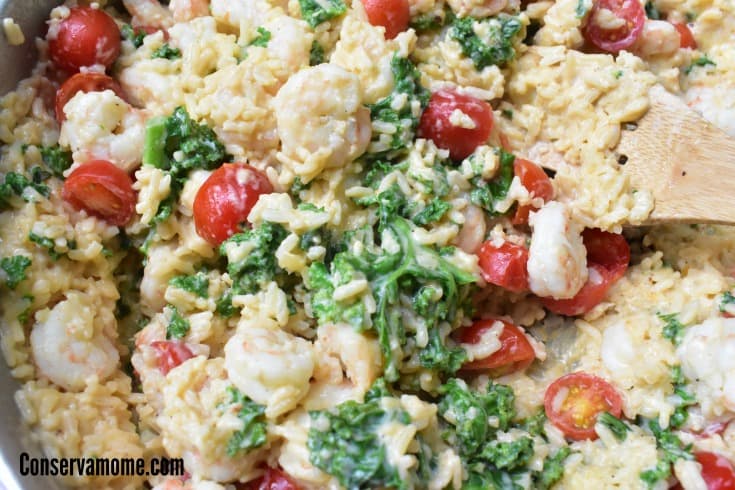 I'm not kidding,it's delicious and fast!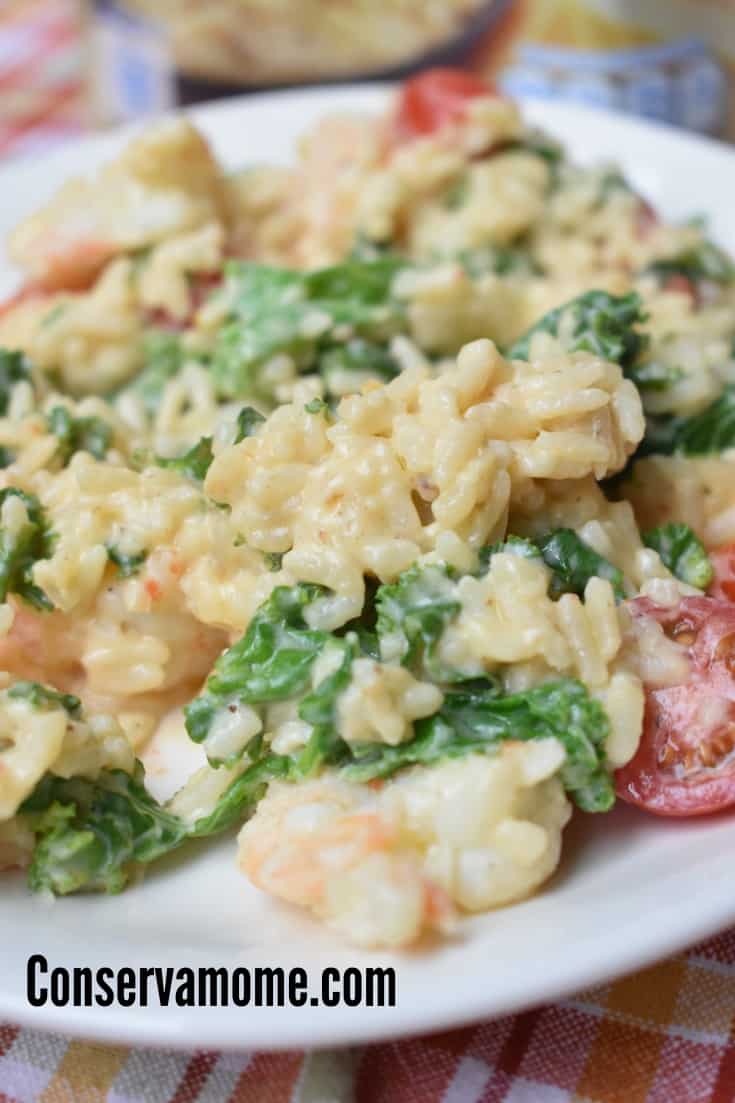 I promise this dish will be a huge hit! My kids couldn't get enough of it and my husband couldn't believe how quickly I made it.  So if you're looking for a delicious dish that will be a hit filled with fresh and delicious ingredients this is the dish for you!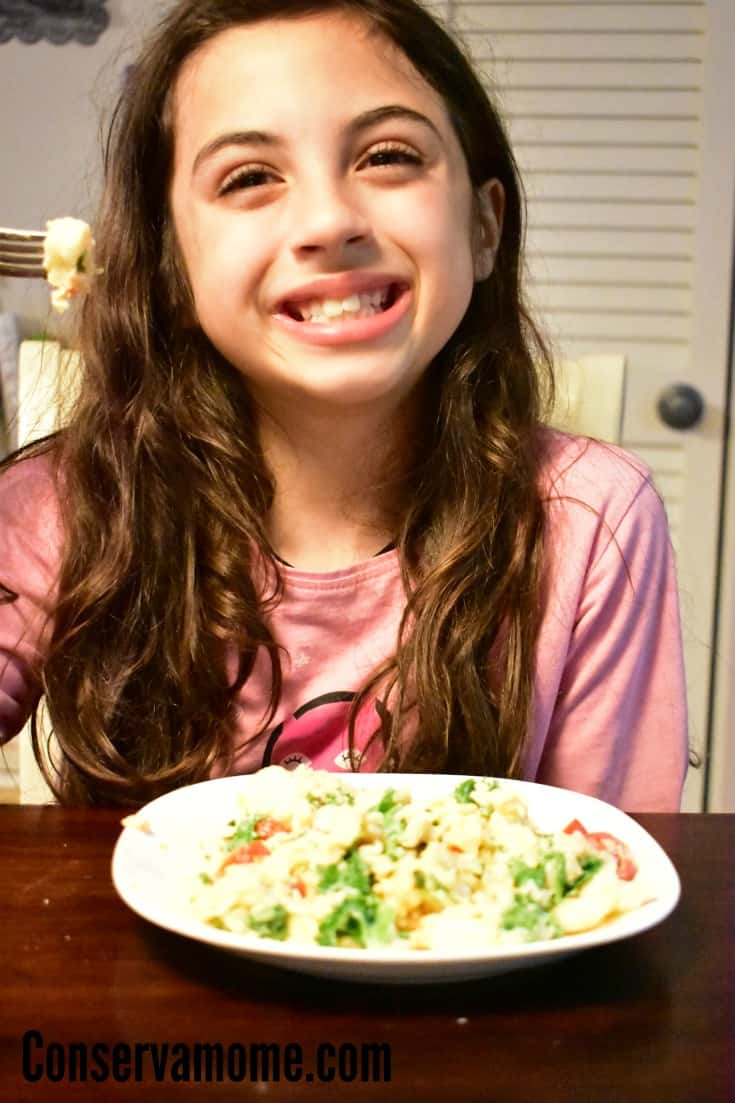 Find out more about all the great Knorr Selects options as well as check out some other easy weeknight recipes