A delicious round up of 20 easy & delicious Easter brunch recipes. This fun round up will make any gathering a huge success.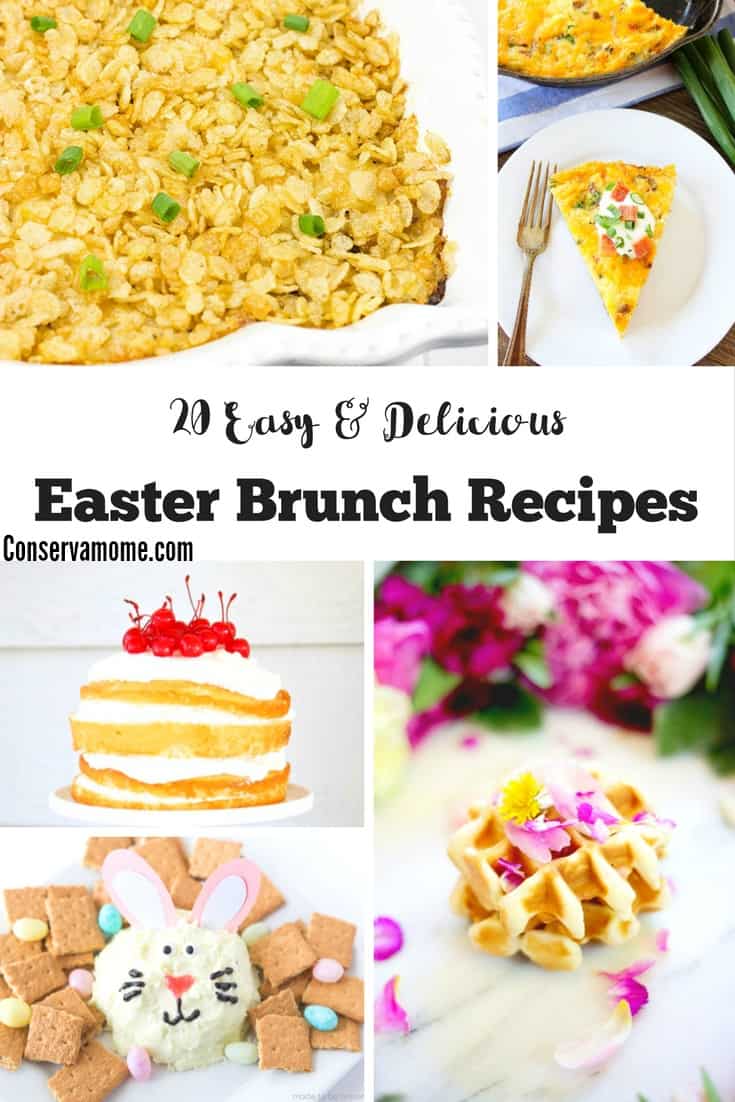 Delicious Easter Brunch Recipes
One of my favorite Holiday meals is Easter Brunch. There are so many delicious spring dishes that have delicious vegetables, eggs and more ready to awaken the senses. Originally, many of the Traditional Easter dishes were made with eggs, dairy and other foods that someone might have given up for Lent. That's why you'll see Eggs, and lots of delicious carbs as part of most Easter dishes.
With Easter is a right around the corner and planning the perfect Easter Party or brunch doesn't have to be hard with this round up of 20 Easy & Delicious Easter Brunch Recipes. So head below and check out all the easy and delicious recipes you can incorporate into your Easter menu.
Furthermore, Are you looking for other fun Easter Activities like 25 Easter Egg Decorating Ideas
or how about 20 fun Easter Treats!
Finally, What are you waiting for ? Check out all these fun ideas and see what delicious meals you'll want to cook up for Easter Brunch. Enjoy!
Save