Treat yourself to This Heavenly French Toast Roll-Ups recipe will be a delicious addition to any breakfast or brunch.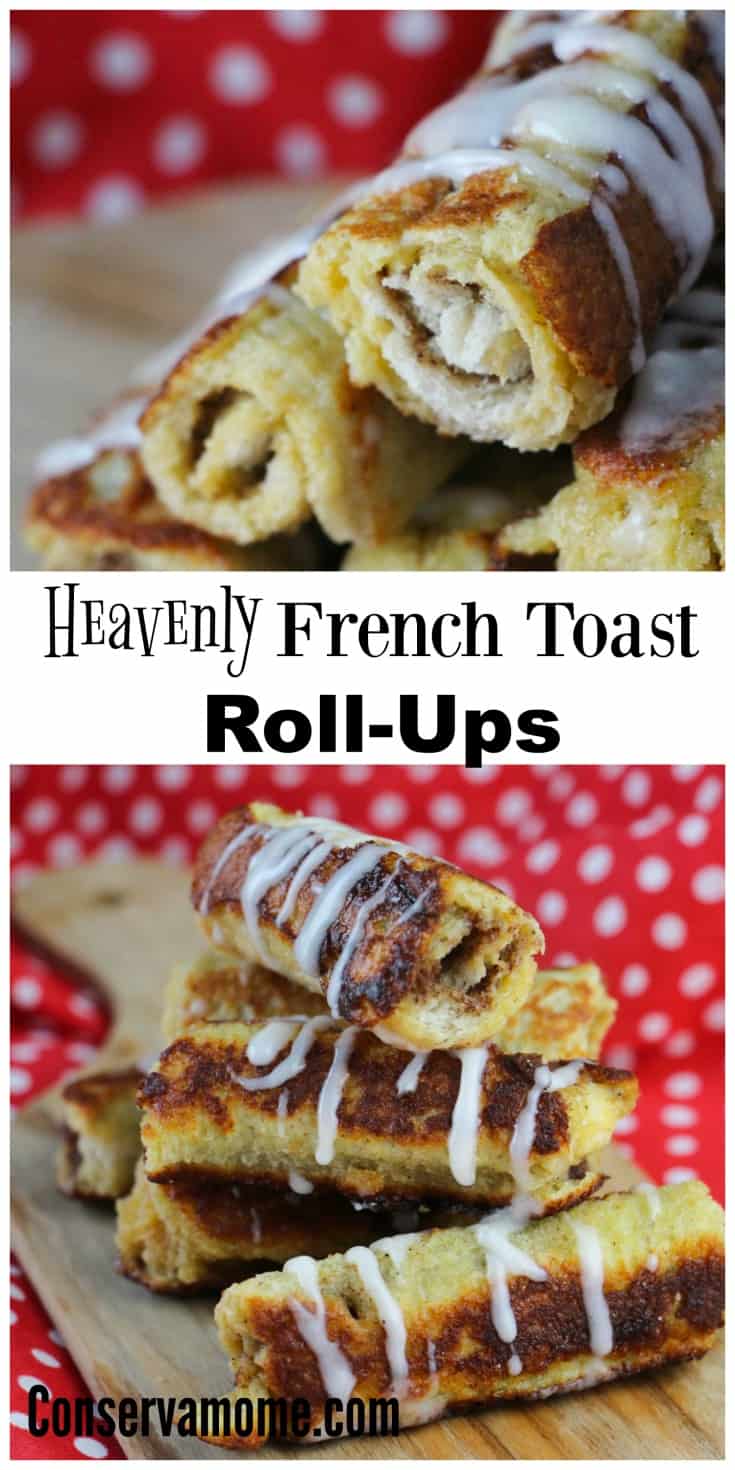 Heavenly French toast Roll up
French Toast has always been one of my favorite breakfast items. The idea of making it was always so daunting in my mind. That is until I realized how easy it was to make. French Toast is such a versatile food because there are so many ways to make it simply amazing. Here's one of my favorite ways, French Toast Roll-Ups. This delicious and easy process is so heavenly and delectable people will think you spent hours making it and only you and I will know it wasn't the case.
Check out the easy recipe below
Ingredients:
12 slices bread, crusts trimmed
6 Tablespoons unsalted butter
4 Tablespoons brown sugar
4 Tablespoons cinnamon powder
1 Tablespoon white sugar
2 eggs
2 Tablespoons cream or milk
For the cream cheese drizzle:
1 Tablespoon unsalted butter
4 Tablespoons cream cheese
2 Tablespoons powdered sugar
1 teaspoon vanilla extract
How to make French Toast roll ups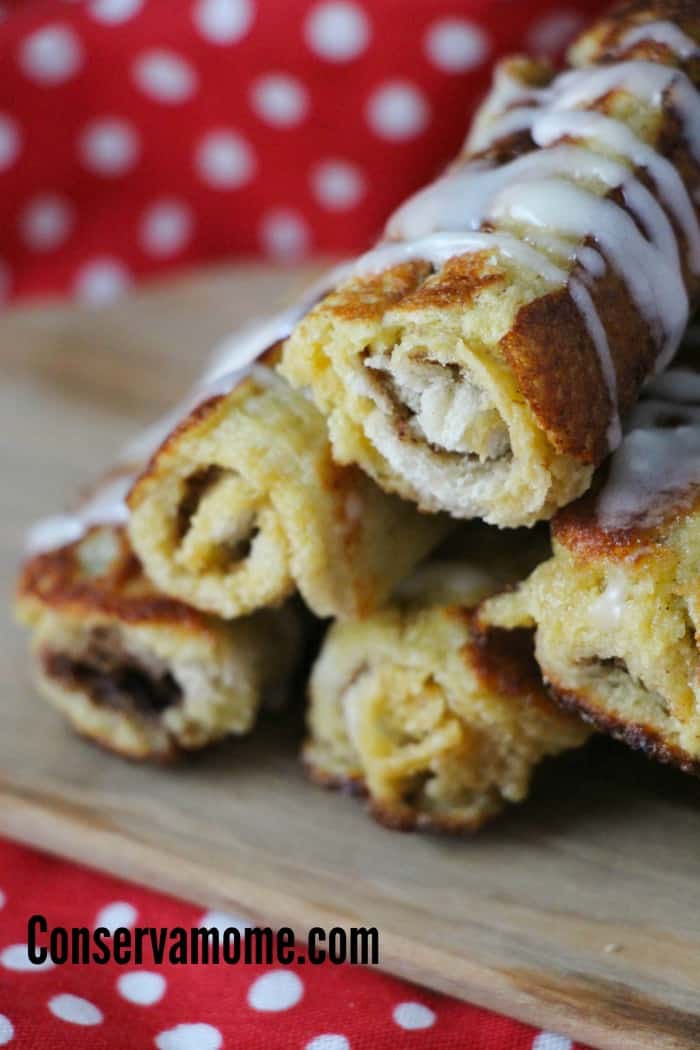 Directions:
For the cinnamon sugar coating, combine 1 Tablespoon of the cinnamon and the white sugar in a small bowl and set aside.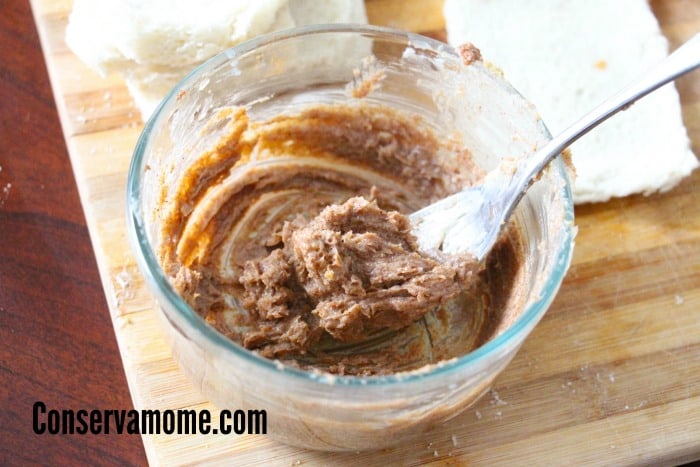 For the french toast batter, combine the eggs, cream and 1 Tablespoon of the cinnamon and set aside.
Then for the cinnamon filling, combine the butter, brown sugar and remaining cinnamon in a separate bowl and set aside.
Roll or press each slice of bread until flat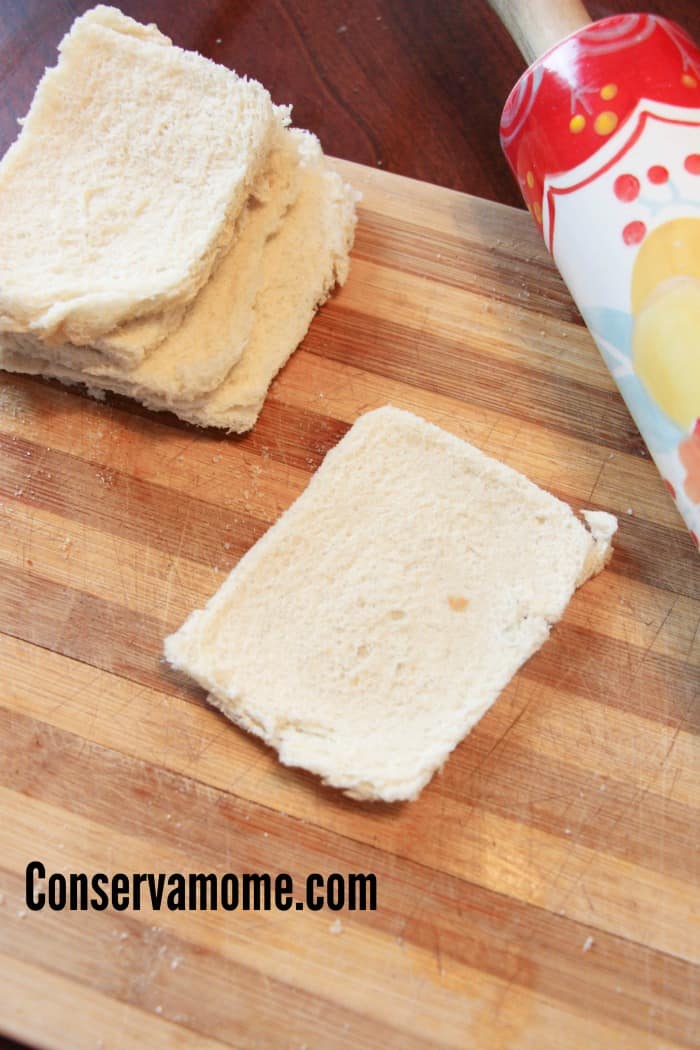 and then spread a generous half Tablespoon of the cinnamon filling on the bread.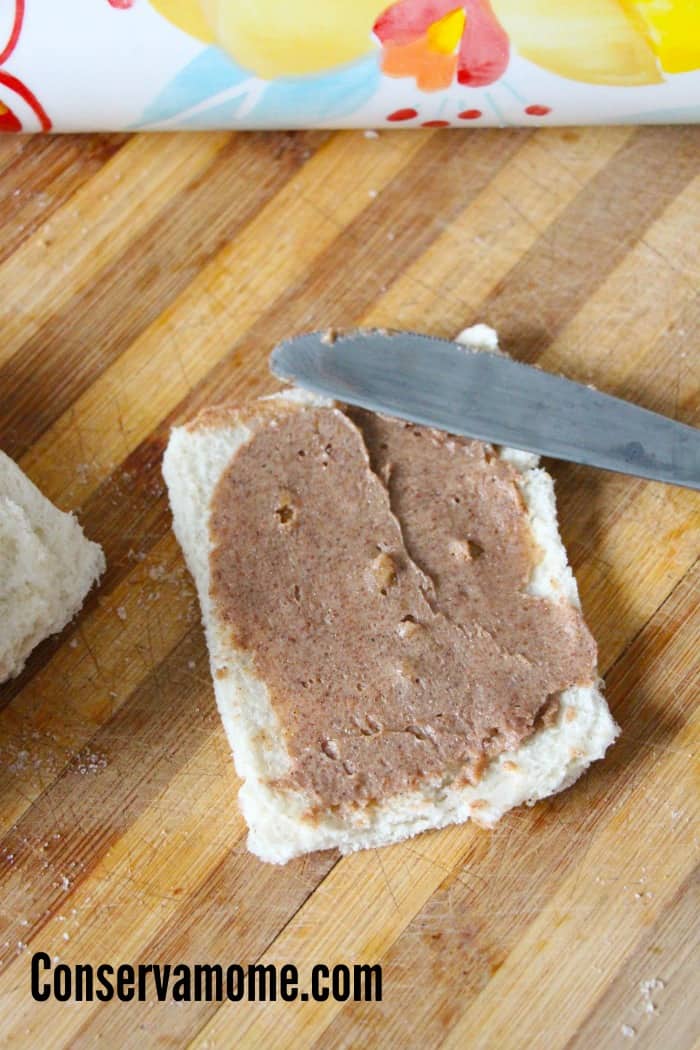 Roll the bread slice short end to short end.
Repeat with all slices of bread, using up all of the cinnamon filling.
Heat a frying pan over medium heat with a bit of butter or oil.
Dip each roll into the french toast batter and place 4-6 at a time in the frying pan, turning after 2 minutes to cook each side.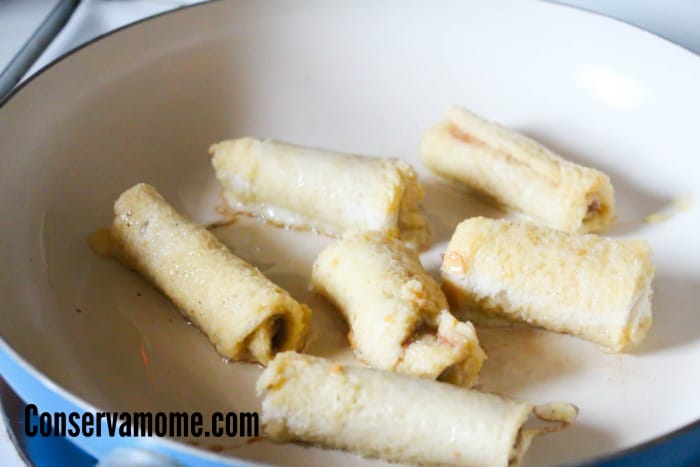 Meanwhile, whip up the cream cheese drizzle by combining the butter, cream cheese, sugar and vanilla until completely incorporated.
Remove to a plate and repeat with all remaining rolls.
Roll in the cinnamon-sugar coating (or sprinkle it overtop) and then drizzle the cream cheese overtop.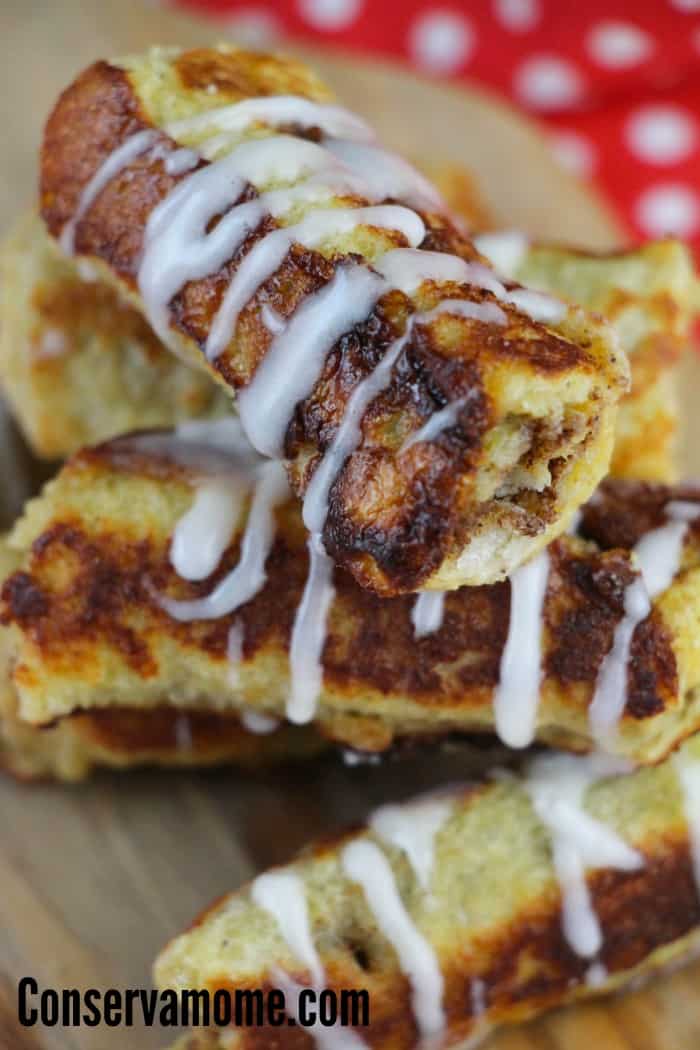 Isn't this delectable?