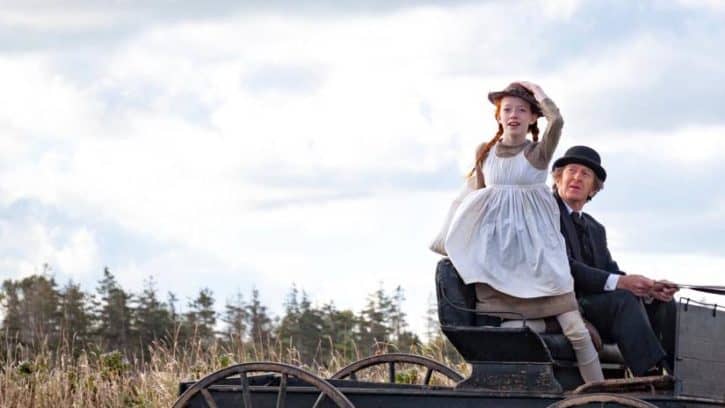 I am a huge, huge, huge fan of Anne of Green Gables. This is a story I fell in love with many years ago. Anne is a charachter that manages to capture the heart and never let it go. Transporting you to the beautiful time period and location of Canada's Prince Edward Island. My love of this story has also been  passed on to my girls.
So I'm going to be honest when I say I was  I was a bit nervous when I heard last year that Netflix was coming out with a new version of Anne. However, I have to tell you after seeing this preview below , May 12 can't get here fast enough.  This Netflix original seems like its going to hold audiences captive and introduce this amazing story to a whole new generation.
Some fun facts about the new Anne Series
It's filmed on location in Prince Edward Island
They search through 1,800 girls for the part, but Amybeth McNulty, a 14-year-old Canadian-Irish actress, won the role of a lifetime.
It's simply titled Anne, not Anne of Green Gables like the original.
So check out the preview below and tell me what do you think.
Does it hold up to the original? Tell me your thoughts below 🙂