This quick & Heavenly Monkey Bread is so delicious and easy to make and will be the perfect treat for a morning delight or delightful brunch. This easy to make Monkey Bread recipe will be a hit!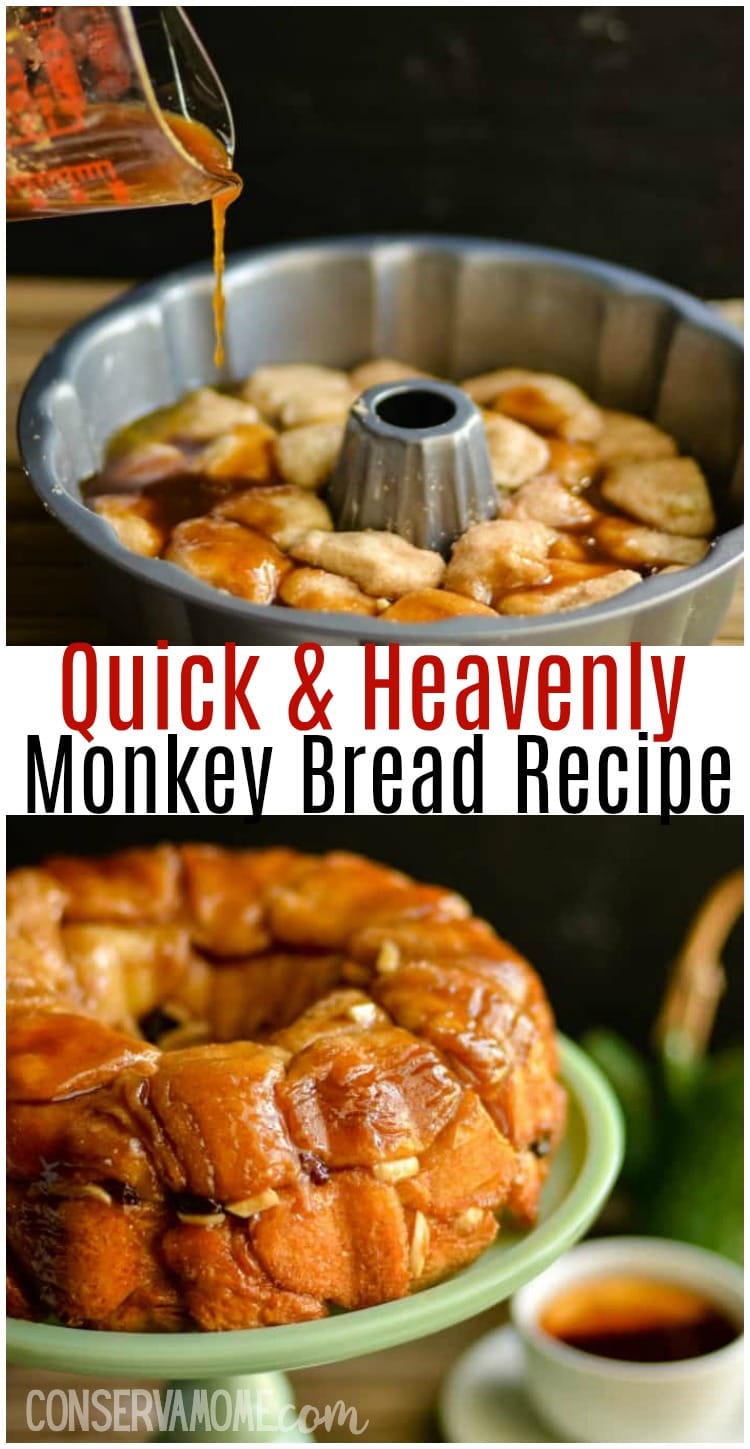 Heavenly Monkey Bread recipe
I'm not going to lie,I have a sweet tooth. One of my favorite treats is monkey bread. How can you resist the ooey gooey deliciousness of monkey bread.
The only problem with making it is that it's gone in minutes in our home. Thankfully, making it is as easy as making it. It only takes a few minutes of prep work and you can sit back and enjoy a Quick & Heavenly Monkey Bread
Check out the easy recipe below and make this delicious treat for your next brunch,playdate or just because there's really no reason to have to make monkey bread then enjoying this delicious treat. Enjoy!
How to make Monkey bread
Making monkey bread is incredibly easy. It's probably one of the easiest breakfast dishes to make. The most important thing is not to complicate monkey bread.
Ingredients you'll need to make monkey bread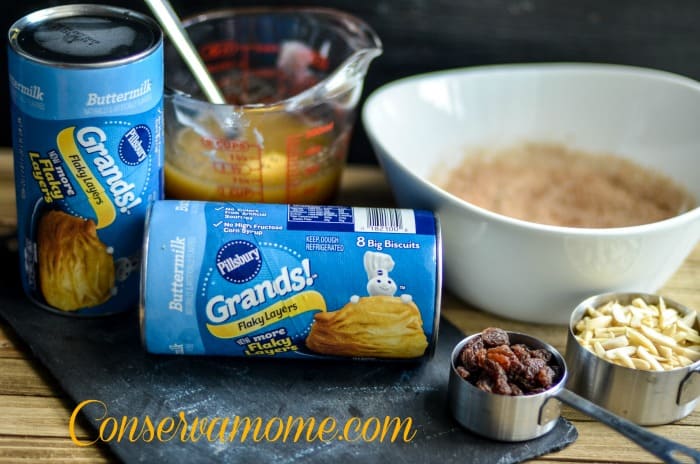 2 cans (16.3 oz each) Pillsbury Grands Flaky Layers refrigerated biscuits
1/3 cup granulated sugar
1/2 + 1/4 teaspoon ground cinnamon, divided
Handful of roasted slivered almonds (optional)
Handful of raisins (optional)
1/3 cup firmly packed brown sugar, light or dark (add upto 1/2 Cup if you prefer it sweeter)
3/4 cup melted butter
How To Make it
Preheat oven to 350 F. Grease a
bundt pan
with butter or cooking spray and keep it aside.
In a bowl, whisk together the white sugar and 1/2 tsp grounded cinnamon and set aside.
In a sauce pan, melt butter and brown sugar together. Add 1/4 tsp of cinnamon. Whisk it briskly till the sugar melt. Keep it aside.
Pop the cans of biscuit and separate out the biscuits. Cut each disc into 4 quarters and roll the quarters in the cinnamon sugar.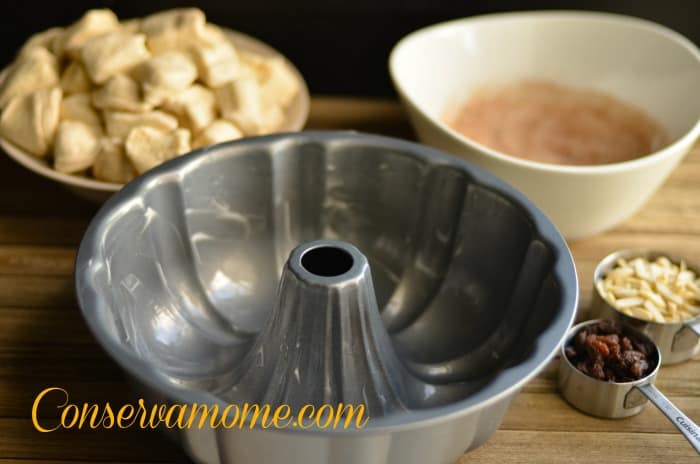 Layer the sugar coated dough pieces in the greased bundt pan. Throw in some almonds and raisins between the layers.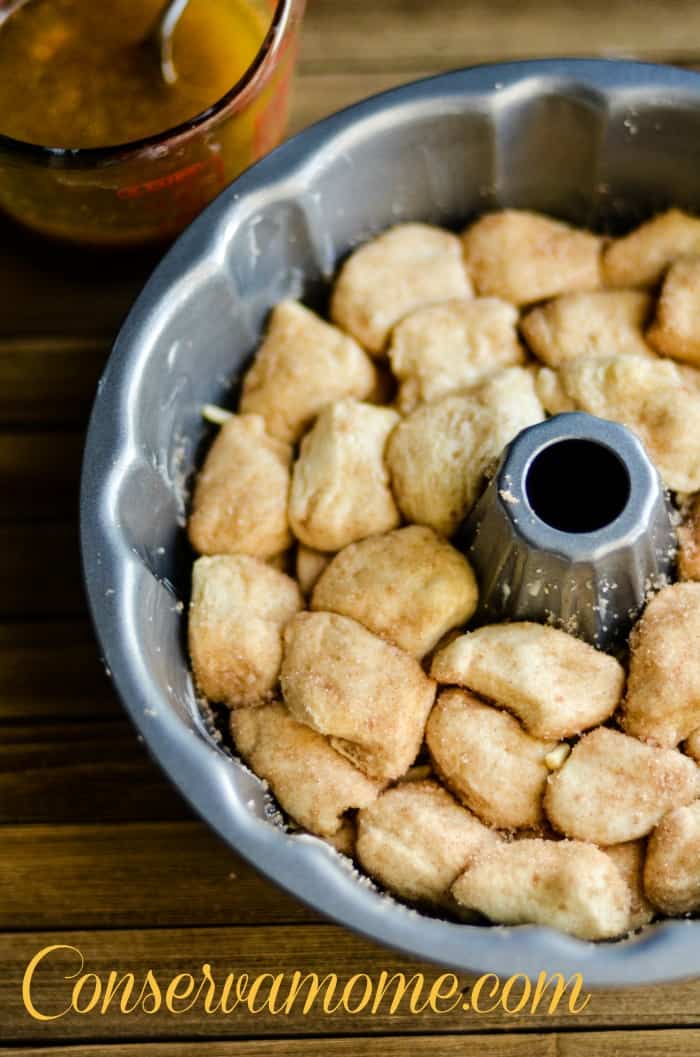 Once done, pour in the melted butter and brown sugar mix all over the layered dough pieces.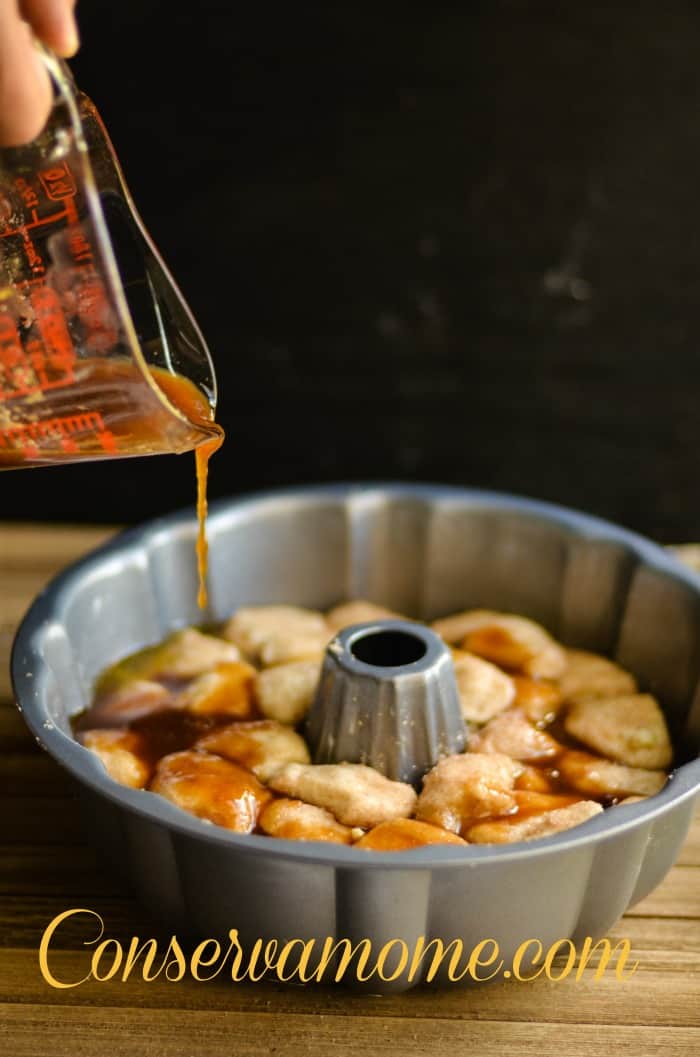 Bake in the oven at 350 F for 30 to 32 minutes till done.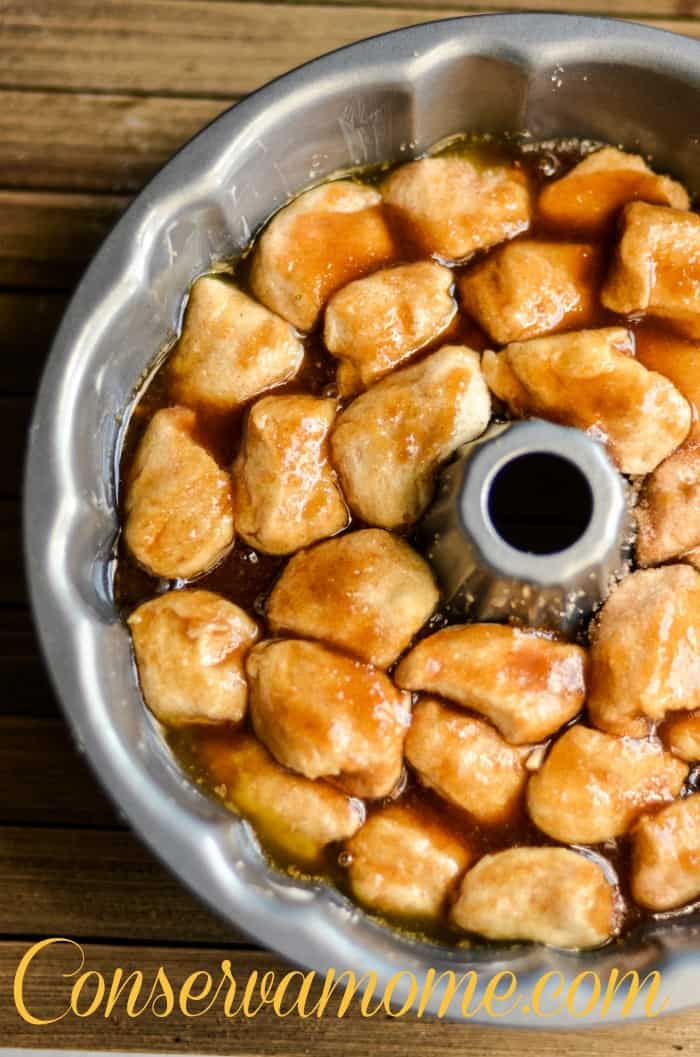 Once done let it cool in the pan itself before taking it out. Serve warm. Add a dollop of vanilla ice cream for some added indulgence.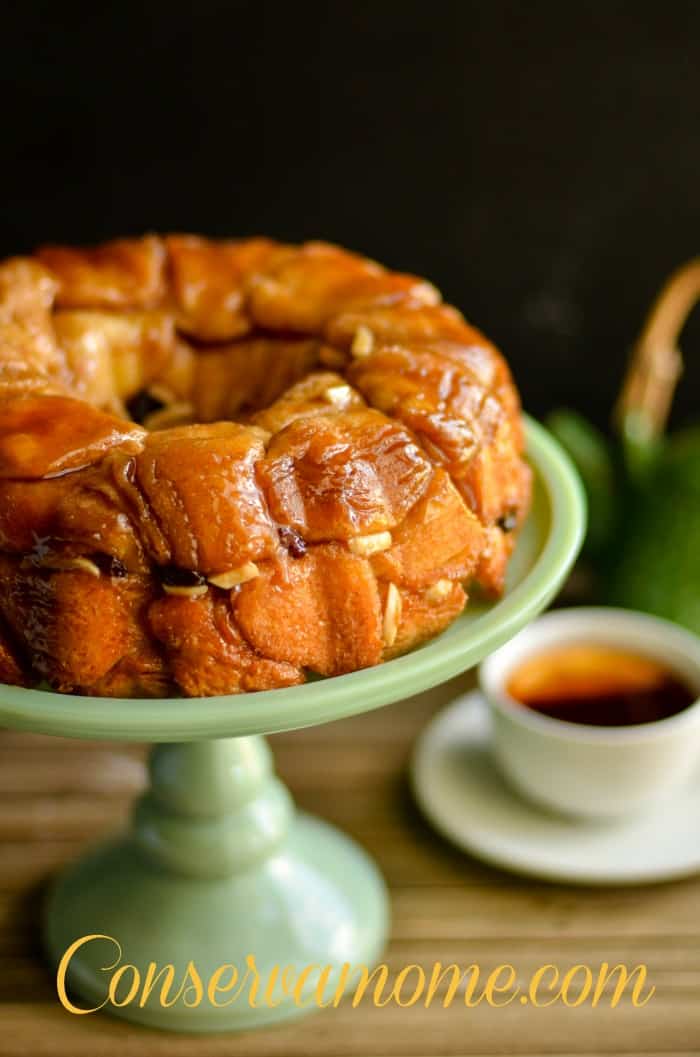 Isn't this Heavenly?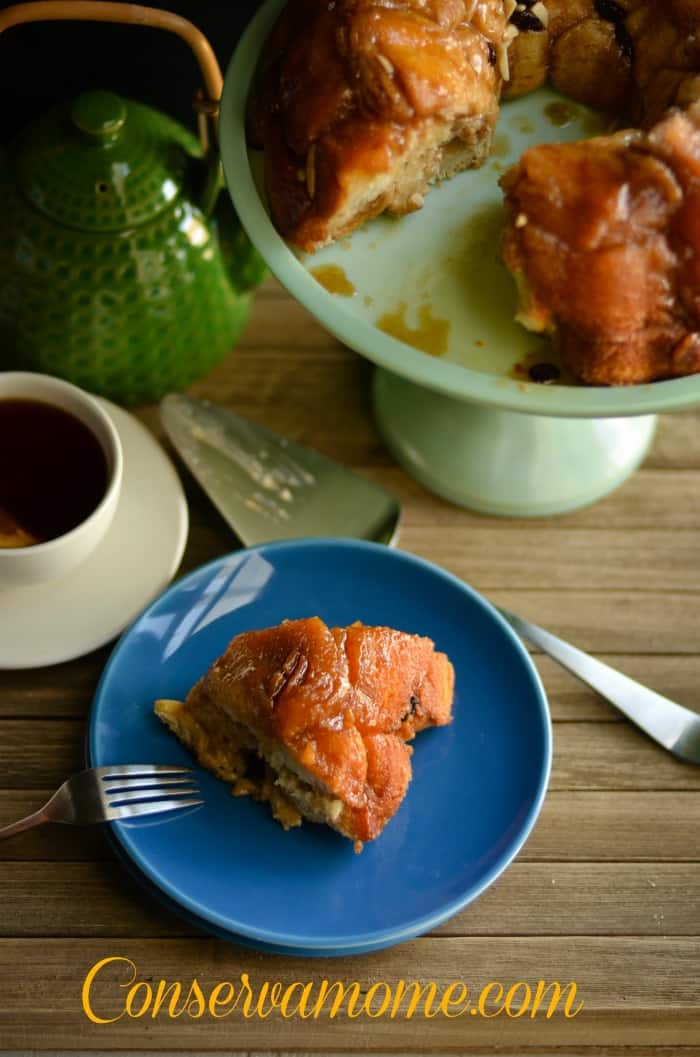 Love this recipe? Here's another twist on monkey bread. Check out my
pumpkin Pie
monkey bread recipe here.