This Space Spinner Craft is a great way to let your child use their creativity and imagination. Now they can explore the world in a rocketship, all without ever having to leave home!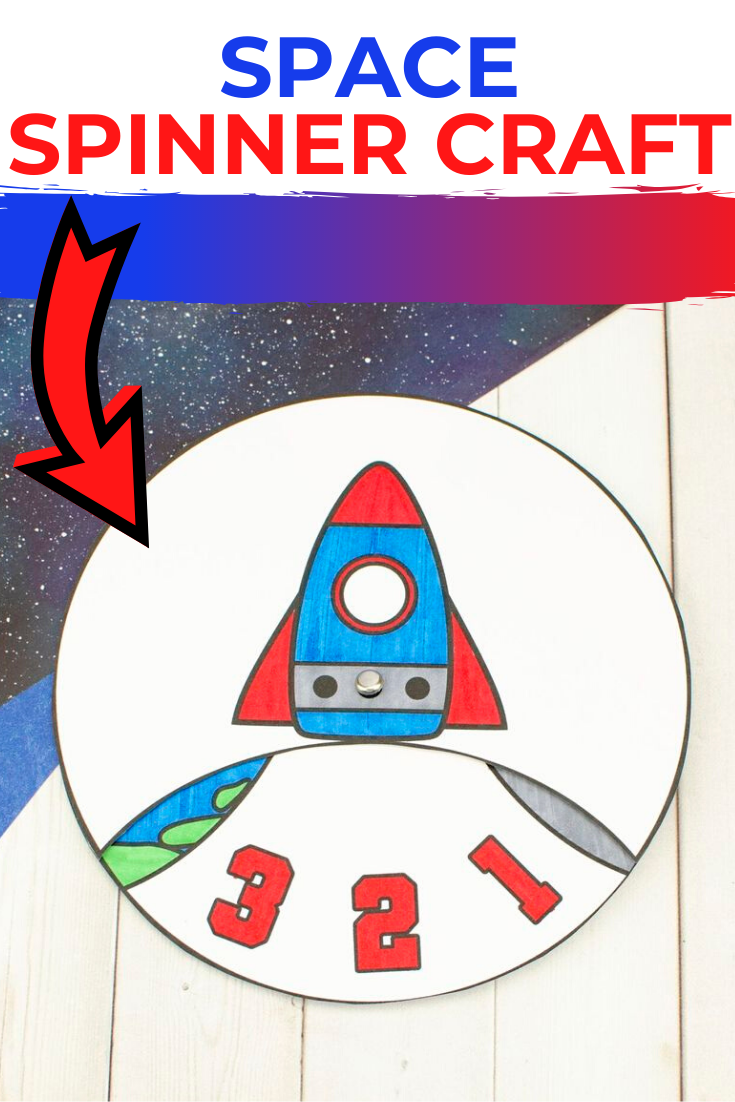 *This post contains affiliate links. That means that if you make a purchase after clicking on a link I may earn a small commission at no extra cost to you.
Printable Space Spinner Craft , Outer Space Craft for Kids
Earth and space are vast and interesting and most children crave any and all information that they can get about them. Do you have a little one who loves everything outer space and a future NASA Astronaut? Why not combine a bit of your learning about the two with this fun space craft as well? Rocket ship are a great way to "blast off" into the world of imagination and this fun spinner craft lets your child build it, create it, and then count down to explore the outer boundaries of Earth.
The best part about this craft is that it's really fun to make together, too. Your child can color it while you guys talk all about Earth and then they can "launch" it into space over and over again!
You can even pair this up with some great books about space or do a little bit of research on the astronauts who were the first to walk on the moon!
If there's a way to combine learning and fun, this craft is the perfect way to make it happen.
Super Fun Space Spinner Craft
The other positive aspect of this space craft is that you don't need a ton of supplies to get started. You might even have all of them in your home already!
Supplies needed to make this Space Spinner Craft
Scissors
Markers or crayons
Glue stick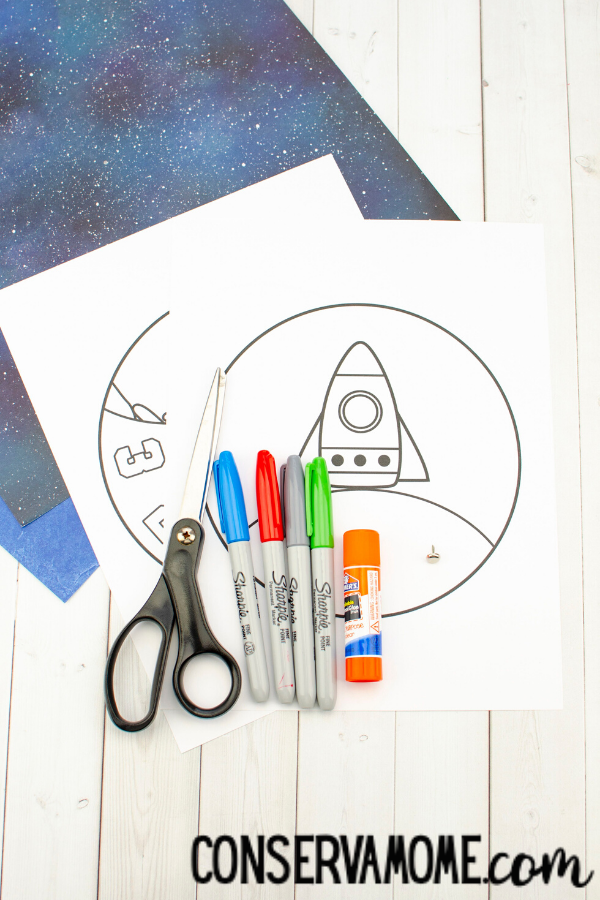 How to make a Space Spinner Craft
First, print the template on white card stock.
Next, color the templates as desired. The sample shows the moon but you can make it Mars or any planet you wish.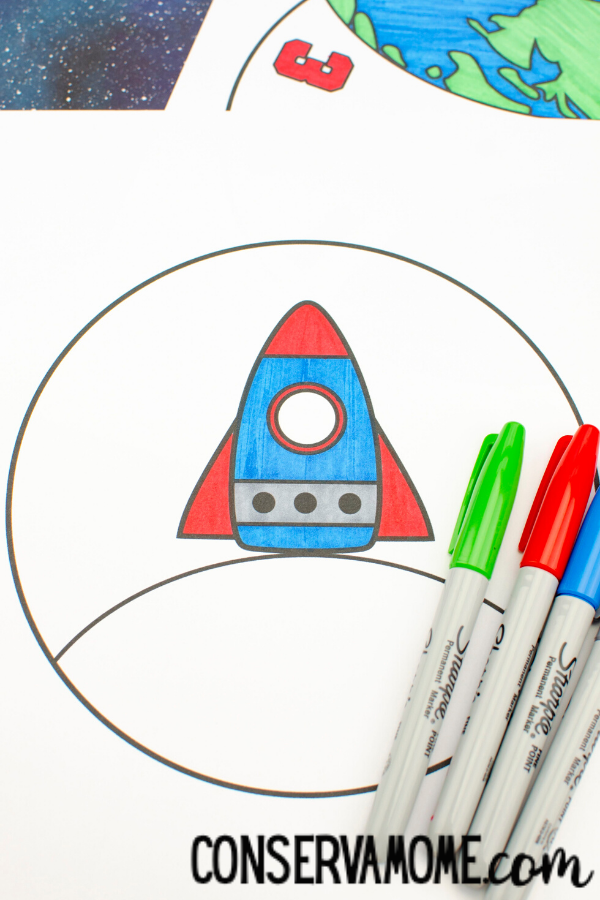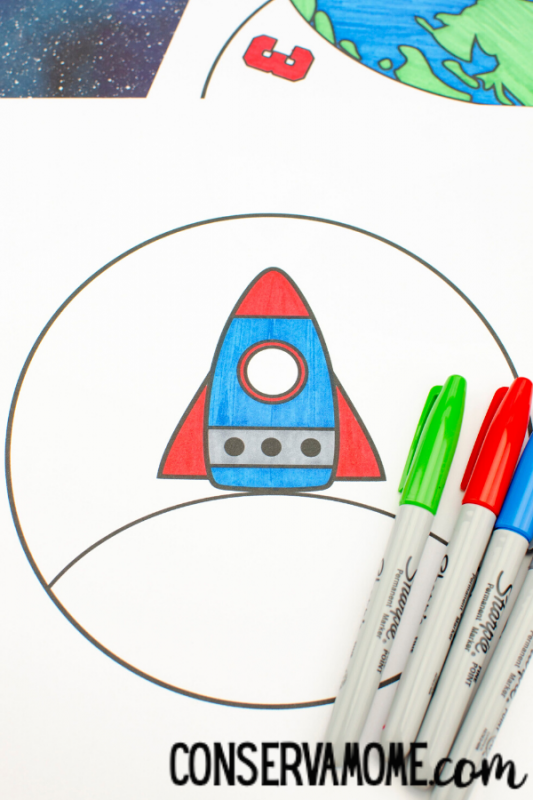 Now cut out the template circles. Cut around the curved line on the rocket template.
Finally, poke the brass fastener into the middle hole of the rocket through the hole on the other template. Secure the back and the spinner is finished.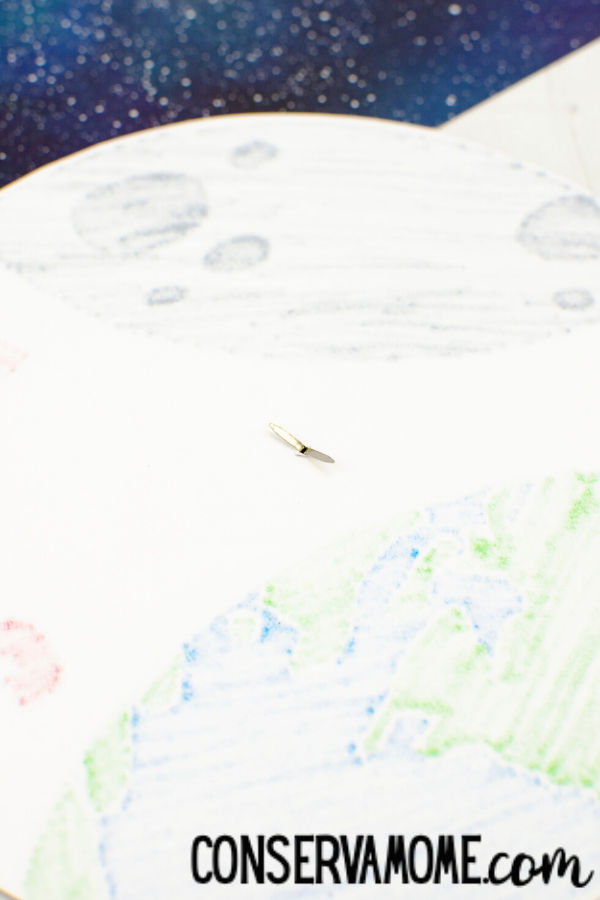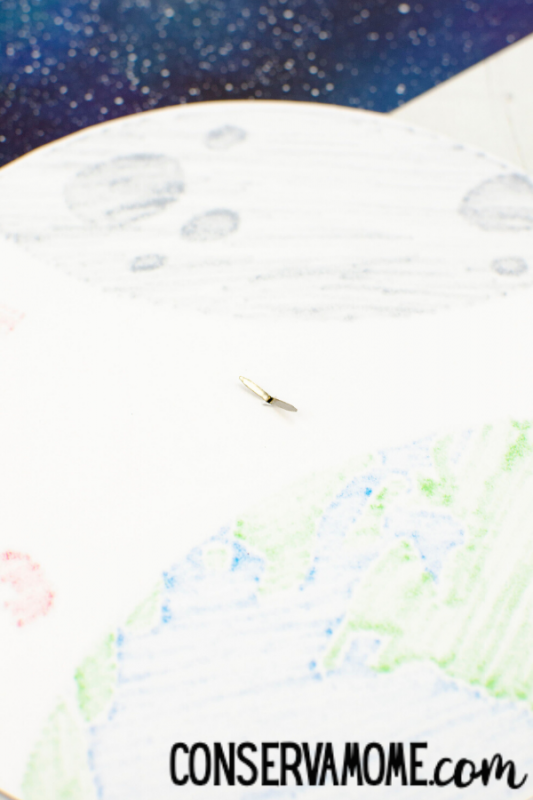 Rotate the spinner for the rocket to make the count down and blast off to the moon!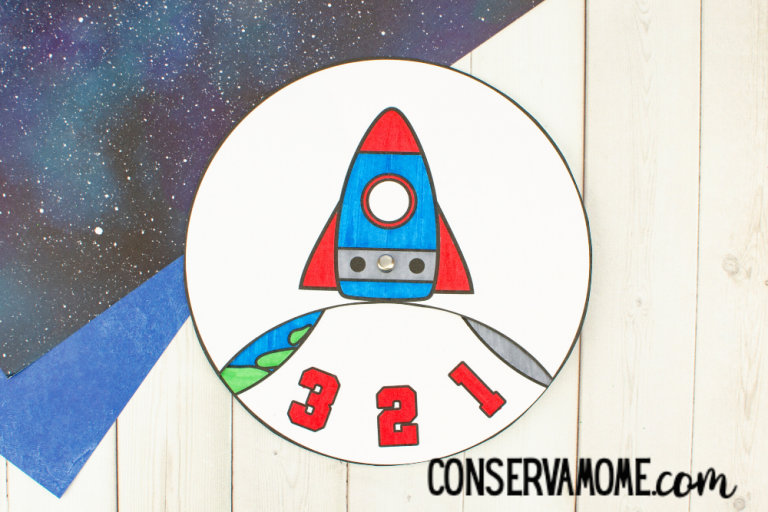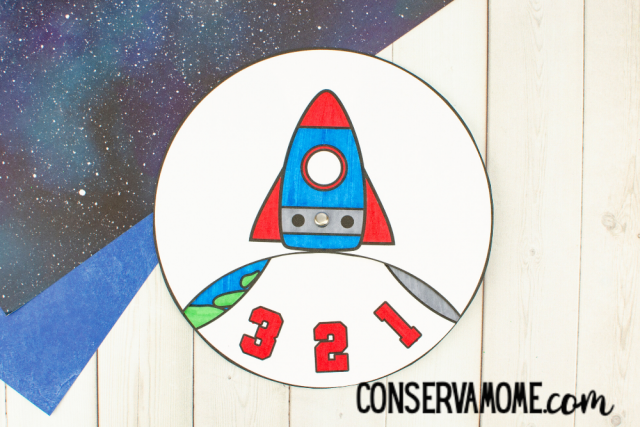 As you can tell, this simple craft is great for an indoor activity or a creative craft! And this is one that the kids can make over and over again. All they'd have to do is change up the colors on the craft and they can have a totally different experience every time they launch.
Let your children have fun with this simple space craft. It's one that they can complete almost entirely on their own and have to play with as often as they want! Imagination is a beautiful thing in the minds of the young so let's foster it with crafts like these!
Are you looking for more fun indoor craft ideas?
Make certain that you check out our Cardboard Roll Easter Bunny and our 20 Cute & Fun Toilet Paper Roll Crafts!