Looking for some fun Sensory Play that with a magical twist? Then look no further! Help your little one search for their pot of gold in this St.Patrick's Day Sensory bin idea.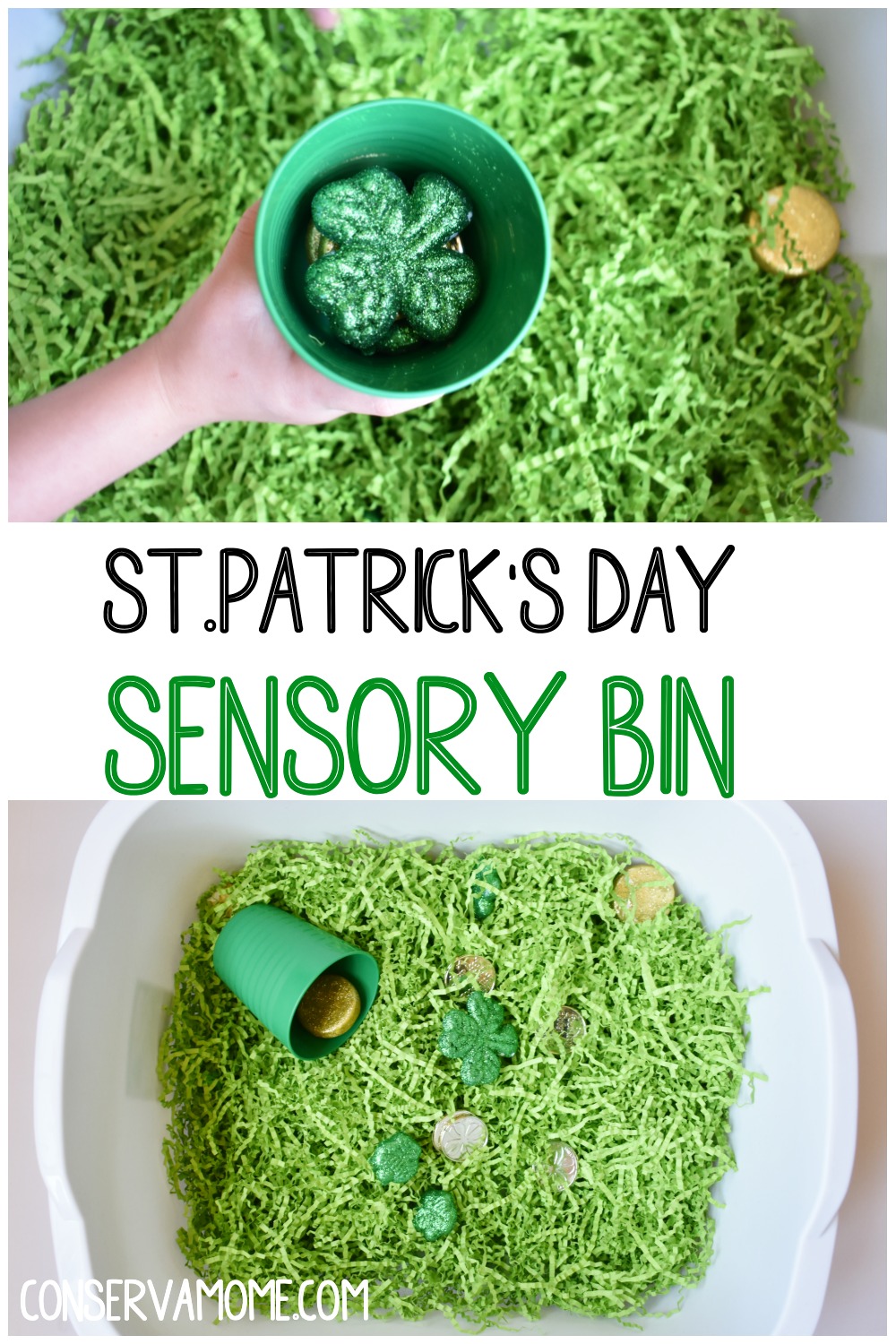 St.Patrick's Day Sensory Bin Idea
As a parent I struggle with doing a million things while making sure my kids aren't glued to the TV. It's especially hard with the little ones. I mean isn't it easier for them to sit and binge watch Paw Patrol sometimes? That's why Sensory bins are so important to me. Because I've noticed even when they have a million toys to play with after a while it's like they have none.
However, Sensory bins are the toy that keeps on giving and going. Studies have shown the importance of Sensory play. That's why I have tons of Sensory bins here in my home that I've made out of various fun items. This always feels like a proactive direction in parenting for me. Especially when the weather isn't where it should be and outside play isn't an option. Because I have tons of ideas, I will begin sharing them with you all because who couldn't use the inspiration right?
This one was a favorite one to put together because it cost under $5 to make.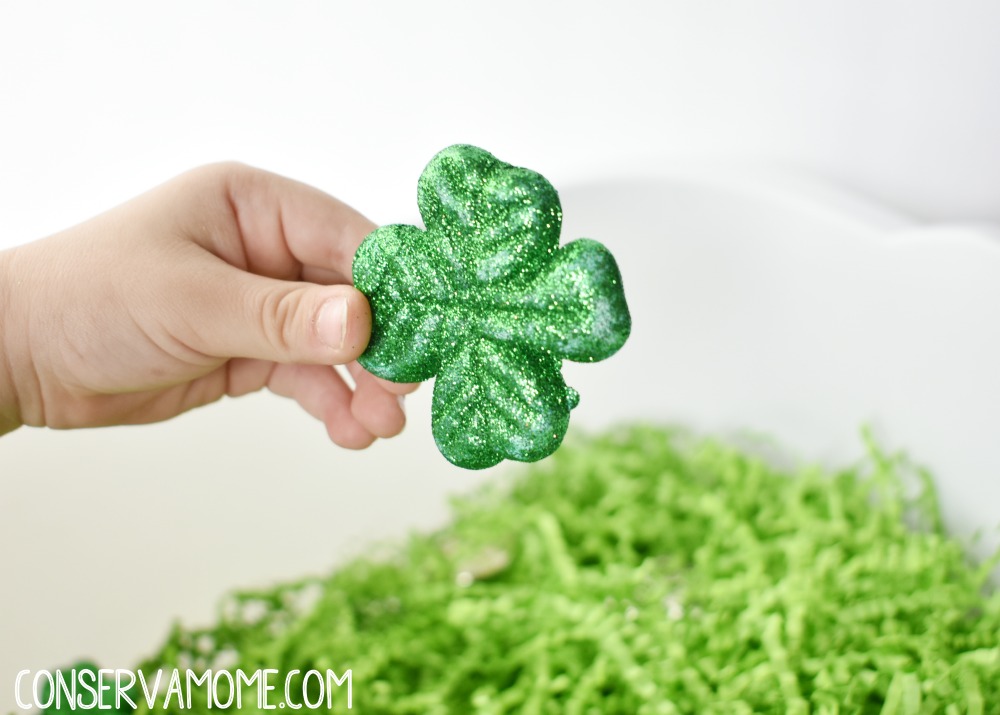 Why use a Sensory Bin?
A sensory bin (also called a sensory tub, container, and box is a storage container that is stored and filled with materials that have to do with your five senses. They are mostly used for play, experiment, learning, and in some cases even for relaxation. Easy and fun to make, sensory boxes provide endless opportunities of experiment and fun.
Because you're targeting the senses you'll put together items that target the sense. Items they can feel, touch, and sometimes even taste and smell. Make the activity fun by coming up with different challenges or just let them soak in all the items with their senses.
What you'll need to make a St.Patrick's Day Sensory Bin
This sensory box was so inexpensive to make and my kids have had hours of fun with it. I bought all the items at the dollar store making this a fun activity that cost me under $5. I mean how many toys can you buy for under $5 that will provide hours of fun again and again.
In order to put the sensory bin you'll obviously need a container. I went with a largeish sized white bin I have. As a base I used decorative shredded paper. Then I threw in some fun gold coins and St.Patrick's day glitter covered foam shapes from Dollar tree. I also added a few drops of peppermint essential oils to the shredded paper to give it a fun scent.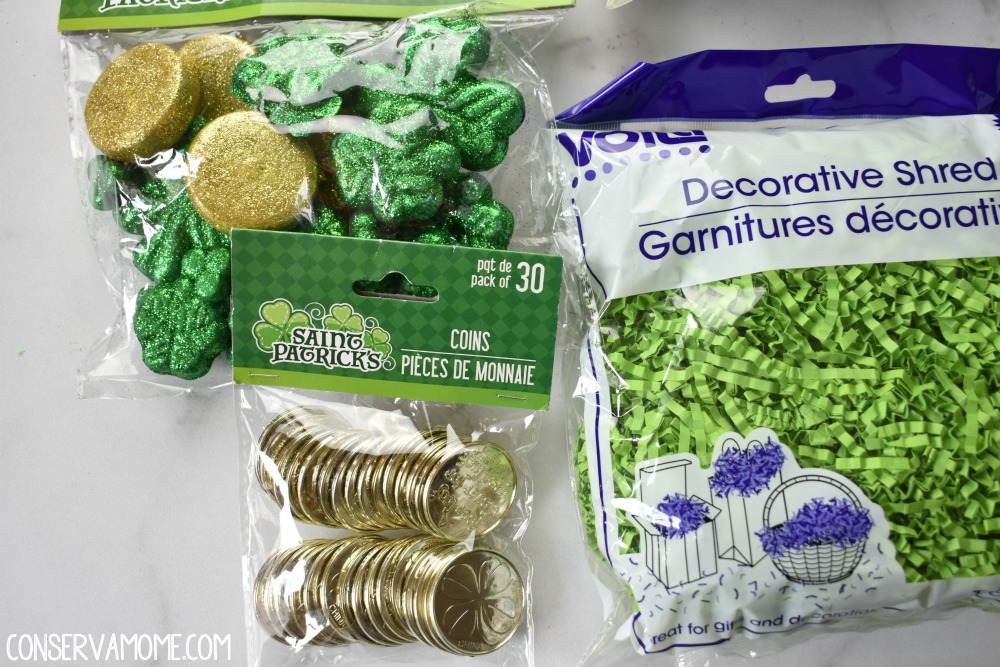 With sensory bins you can add some cups or spoons for them to hold their goodies in.

Fun games you can play using the Sensory bin
Have them search for coins, then count how many they found

Give them a number of coins to find.
Look for only large shamrocks
Look for only small shamrocks.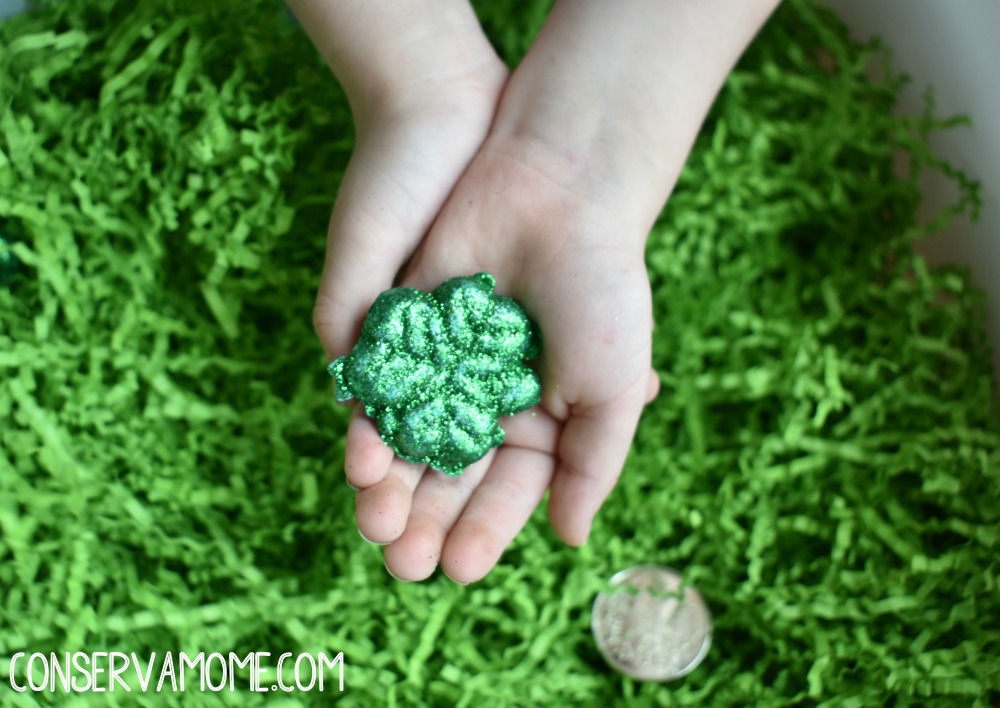 Try stacking shamrocks and coins on grass. How many can they do that with.

Or just plain dig in and play with the shredded paper.

Both of my boys have played with this sensory bin for hours. My little guy loves to find stuff and gets so excited every time he finds something. 5.0 loves challenges. He loves for me to say ok now we have to find all the mini shamrocks. Sometimes I even catch him asking his siblings to give him the sensory bin and he brings in his dinosaurs in for some playtime. It's amazing how much you can do with a sensory bin and the fun they'll have.
Looking for more Sensory fun? Check out this Round up of
Sensory Activities for St.PAtrick's day below.