If you're looking for a super simple sensory activity for your kids, check out this easy Kool-Aid Playdough! Who knew that you could add a fun color (and scent!) to your playdough will little cost and effort? This easy playdough recipe is certain to provide hours of creative play!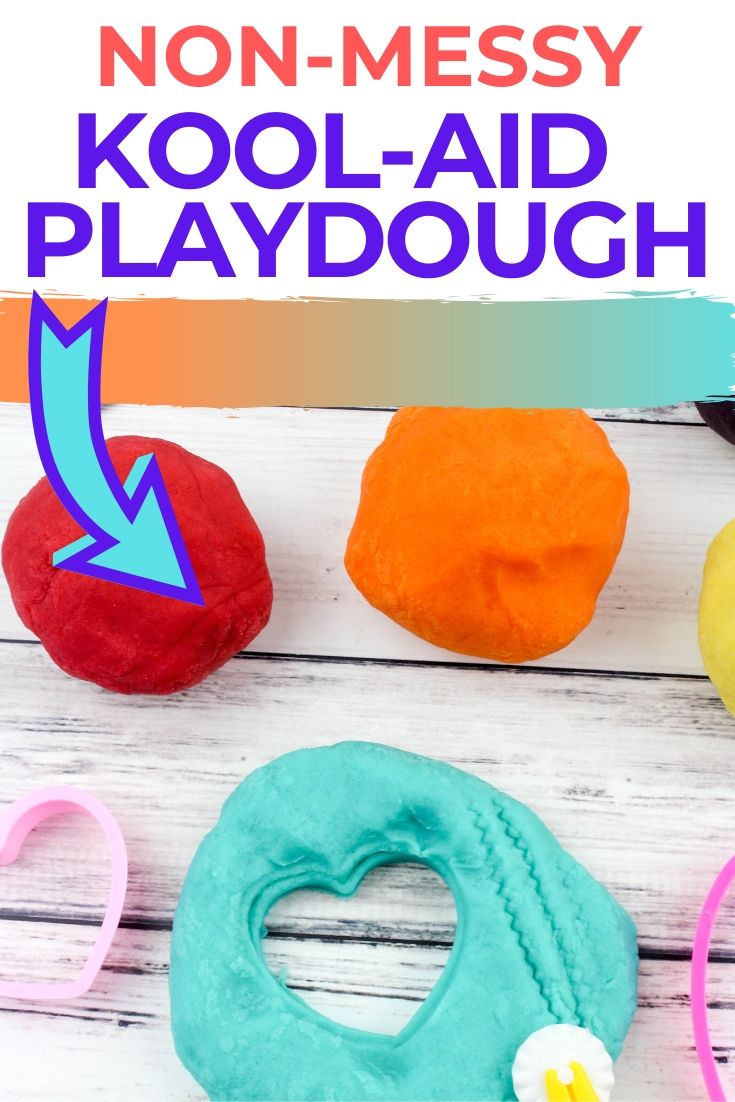 *This post contains affiliate links. That means that if you make a purchase after clicking on a link I may earn a small commission at no extra cost to you.
Kool-Aid Playdough
We're all about playing with playdough in our house because it's a fun texture and compared to slime, it's actually pretty mess-free. (Don't get me wrong, we love slime too but playdough is a great way to mix it up a bit at times!)
The best part about playdough is that when you make it at home, it just tends to last a really long time. The key is getting it into an airtight container but if you can do that, it will literally last for weeks.
I'm also not a huge fan of using food dye to get colored playdough because it just stains anything and everything that it touches…hands, tables, faces when reaching up to scratch an itch…there's no limit as to what a few drops of food coloring can do.
But, when you use this simple kool-aid playdough recipe, you're not even going to have to get the food coloring bottles out of the cabinet. Instead, you're going to get your playdough color from packets of kool-aid instead!
Once you make this DIY playdough recipe one time, you're going to be hooked and never want to go back to your food coloring ways again!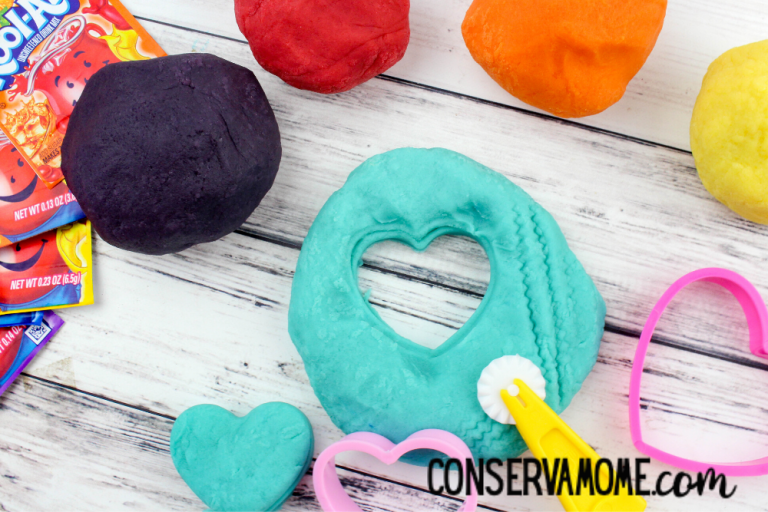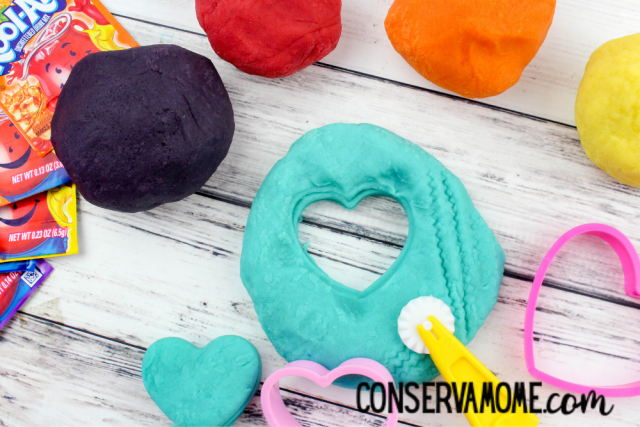 Kool-Aid Playdough
This recipe is very simple to do so just gather up the needed ingredients listed below to get started.
Supplies needed to make this homemade kool-aid playdough recipe
½ Cup Flour

¼ Cup Salt

1 tsp Cream of Tartar

2 Packets of Kool-Aid

½ Cup Water

1 tsp Vegetable oil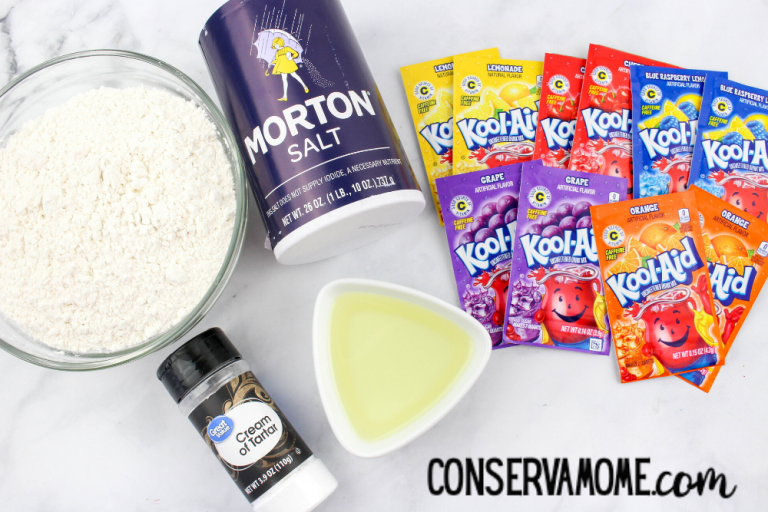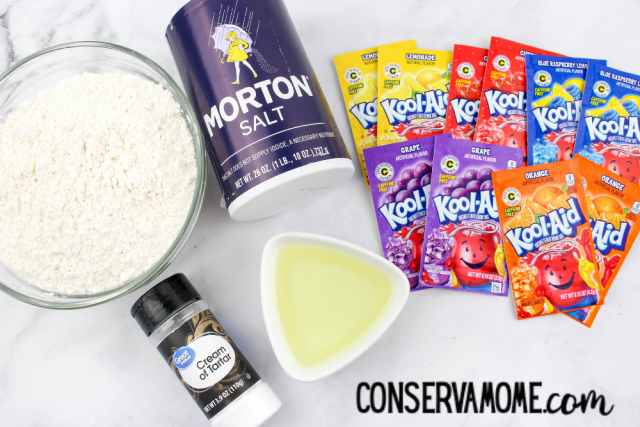 Directions for making this easy playdough recipe
In a medium-size bowl, add the flour, salt, cream of tartar, and 2 packets of Kool-Aid. Mix together and set aside.
In a medium saucepan add the water and oil. Pour the dry ingredients into the pan and mix well. Cook over medium heat, constantly stirring until a dough forms.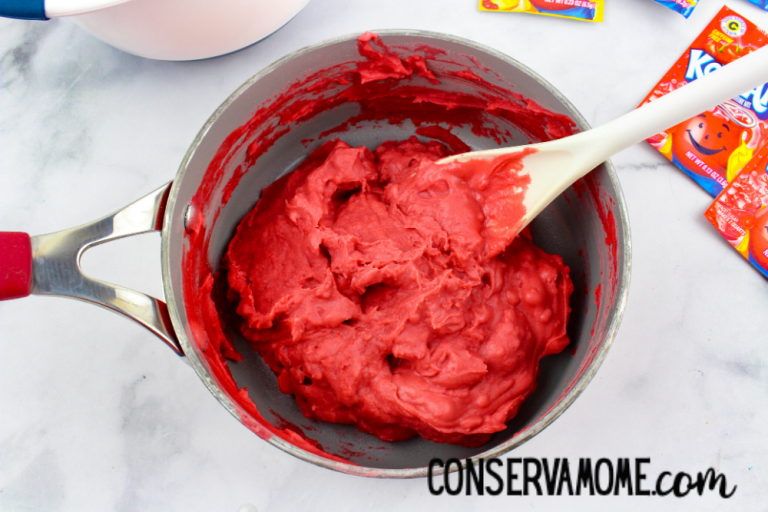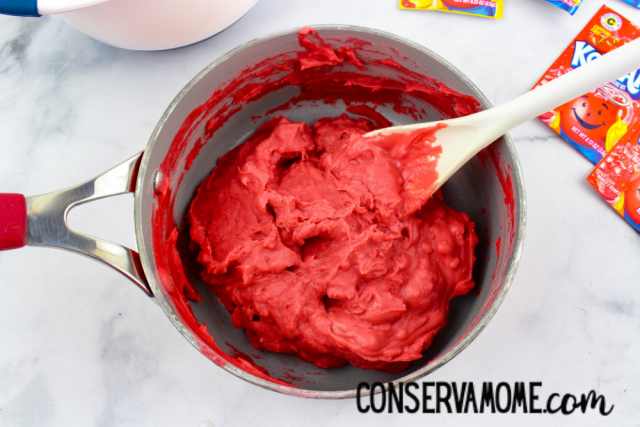 Then use your spoon to fold the dough back for forth for about 20 seconds.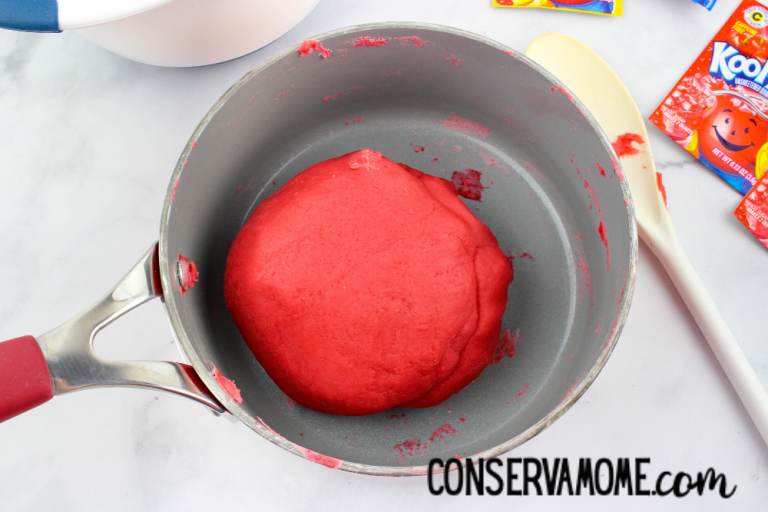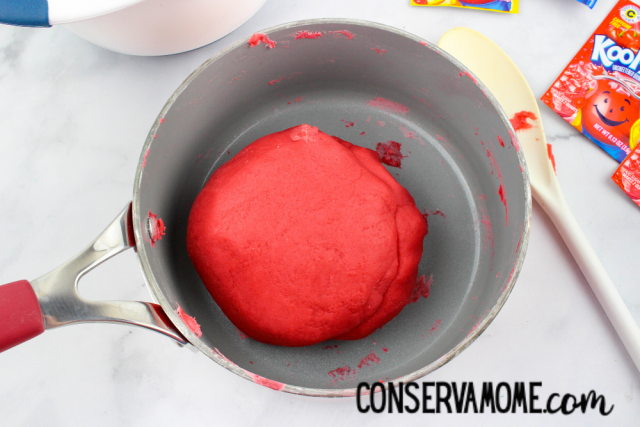 Remove from pan, let cool for a minute then knead with hands for a few minutes.
Ready to play with! Store in an airtight baggie for up to a few weeks.
Helpful tips to remember:
If the dough seems a little dry add a few drops of vegetable oil to it and knead.
The recipe is for 1 flavor of Kool-Aid, repeat recipe for additional Kool-Aid packets.
See how fun and simple this homemade playdough recipe is? In literally no time at all, your kids will be playing with their playdough and loving all the fun colors.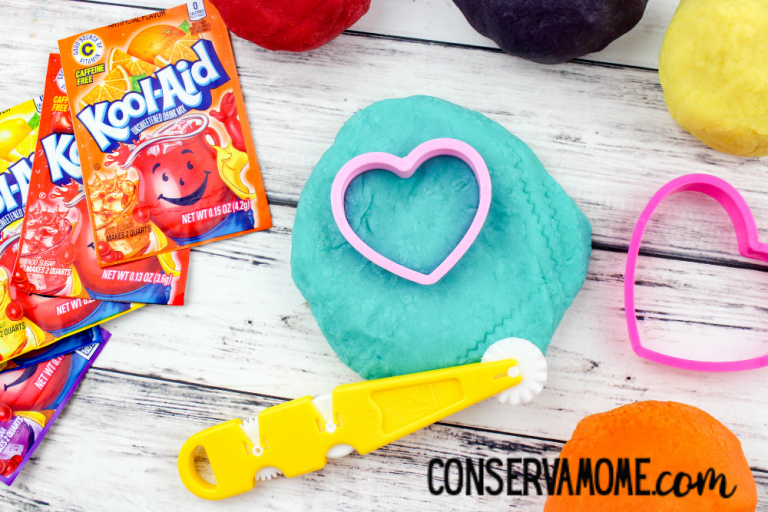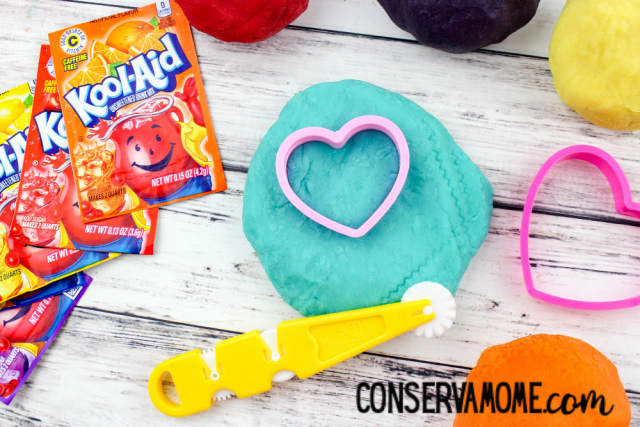 Are you looking for even more fun playdough recipes and ideas?
Make certain that you check out our One Fish Two Fish Red Fish Blue Fish edible Playdough: Dr. Seuss Themed activity and our make your own gummy worm edible silly putty as well. They're all a lot of fun!