This One Fish Two Fish Red Fish Blue Fish edible Playdough is so much fun to make! It's all about celebrating the fun words of Dr. Seuss by creating a super fun homemade and edible playdough recipe to go along with it! This Dr. Seuss Themed activity will be a huge blast for little and big kids alike!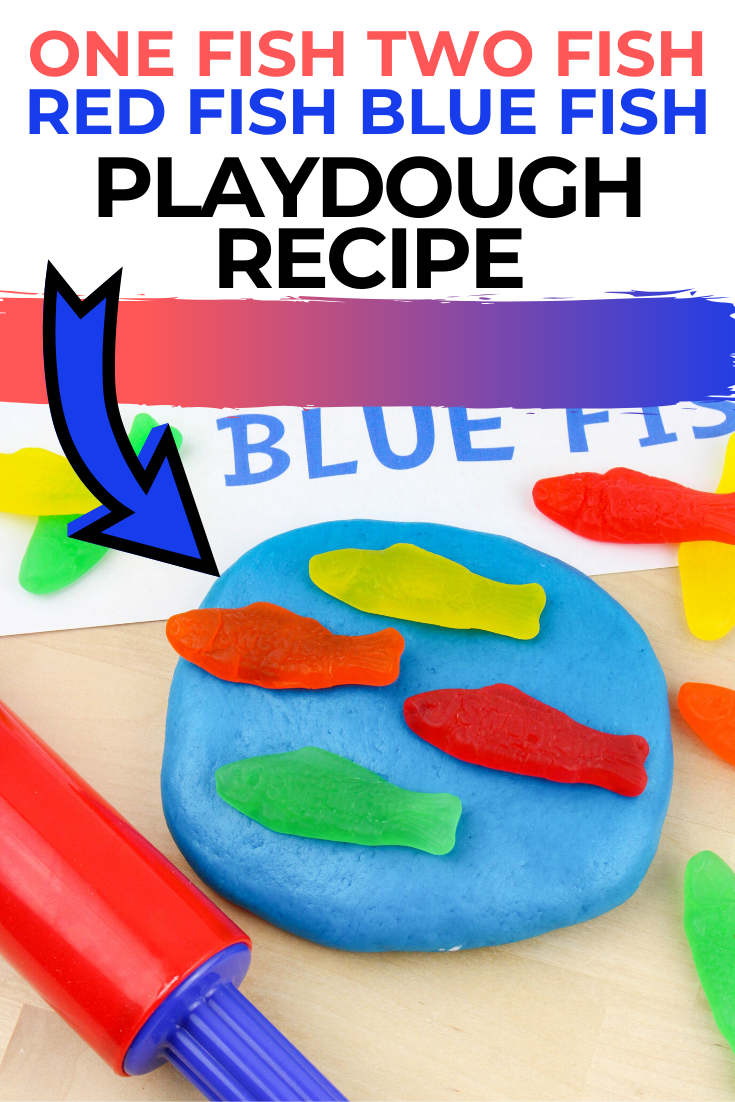 *This post contains affiliate links. That means that if you make a purchase after clicking on a link I may earn a small commission at no extra cost to you.
One Fish Two Fish Red Fish Blue Fish edible Playdough
We love Dr. Seuss in our house. All the books, the fun rhyming and words, the bright colors and pictures, and just how with the turn of every page, a brand new adventure awaits.
Not only does this recipe only need 5 simple ingredients, but it's also a fun activity that the kids can just right in and help with! Once it's all made and complete, they'll love knowing that they helped to make this playdough recipe right alongside you!
This playdough recipe can also be made for fun class parties or even a Dr. Seuss themed birthday party, too!
While we tend to make playdough all the time in our house, it can be whipped up in no time for a special event quite easily. (We might have to buy a couple of packages of the Swedish Fish Candy because they tend to get snacked on quite a bit while we're creating…!)
If you're looking for a simple activity that will provide hours of creative play, look no further than this Dr. Seuss playdough. It's also great to use to work on their fine motor skills as imagination as well.
One Fish Two Fish Red Fish Blue Fish Playdough
Just gather up the five simple ingredients listed below to get started. As you can, you probably already have the majority of these in your home.
Supplies needed to make this Dr. Seuss themed activity
12 Large Marshmallows

1/2 Cup Corn Starch (May need 3-4 Tbsp more)

1 Tbsp Crisco

3-4 drops Blue Food Coloring

1 Bag Swedish Fish Candy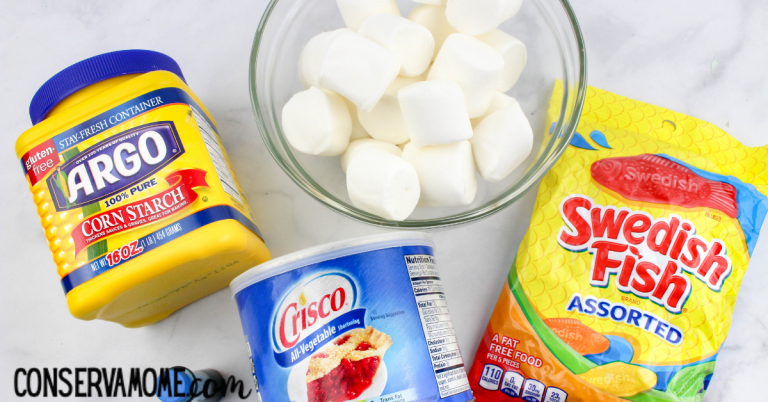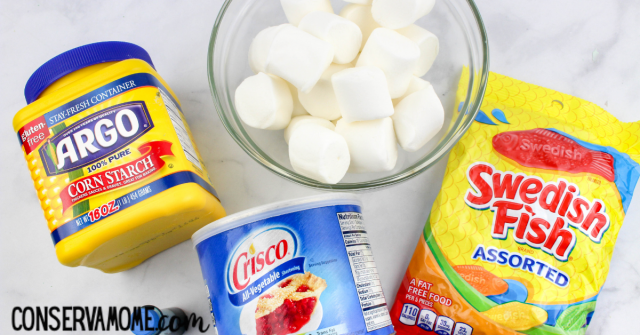 Directions for making this fun homemade playdough recipe
Place Marshmallows in a medium-size bowl, add ½ cup cornstarch to one side and the Crisco on the other side.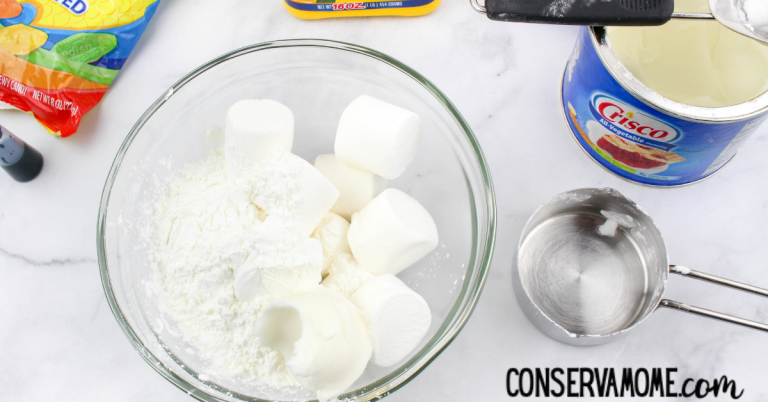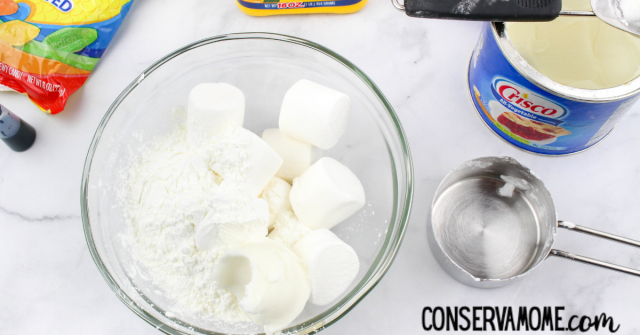 Place in microwave for 40 seconds, take out and add 2-3 drops of blue food coloring to the marshmallows. Mix well with a spoon. Continue to mix until all the corn starch is incorporated.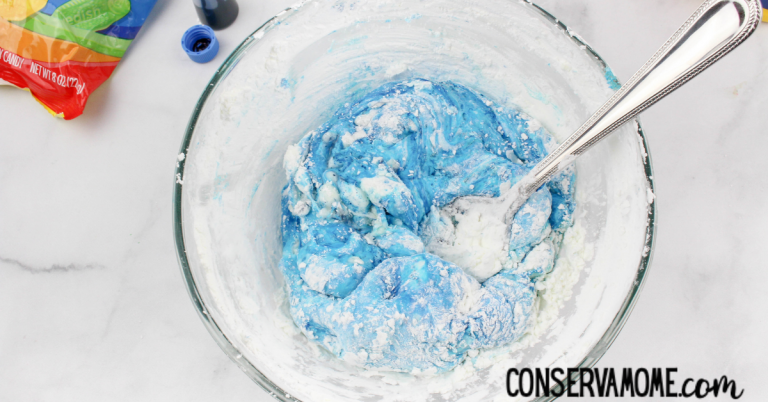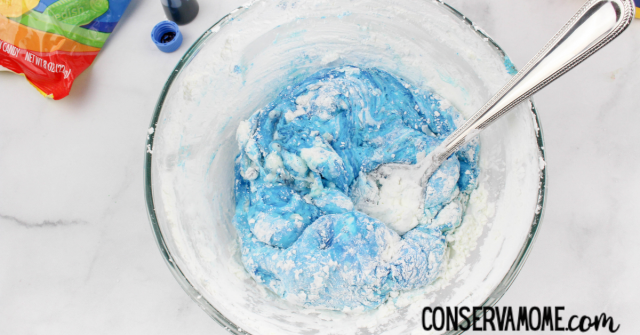 If it's still a little sticky, add 1 tablespoon of cornstarch and start kneading with hands. Continue to knead and add more cornstarch if needed but not too much.
Once kneaded you should have smooth and shiny playdough.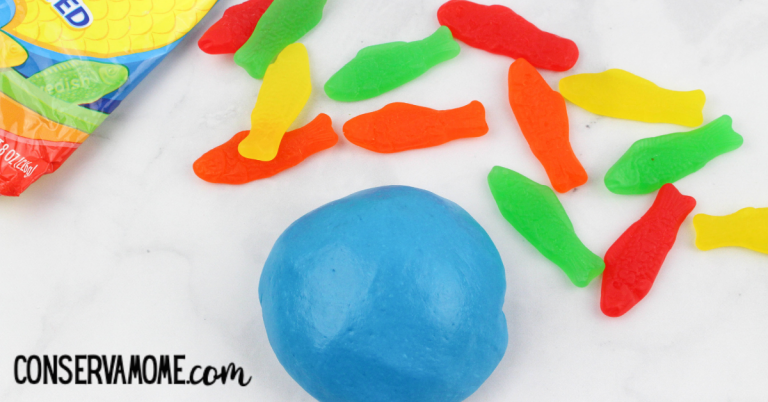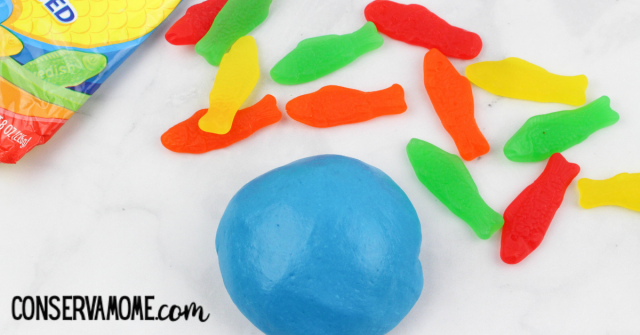 Roll out and place Swedish fish on and have fun!
Great for any Dr. Seuss party or a fun sensory activity to create for weeknight and weekend fun. Have fun with this bright and colorful playdough recipe!
(Make certain that you store this playdough in an airtight container or it will easily dry out. A simple sealed baggie will work well, too for storage purposes.)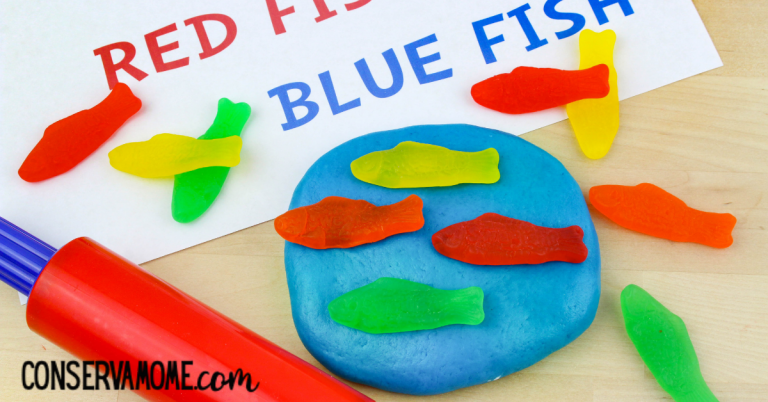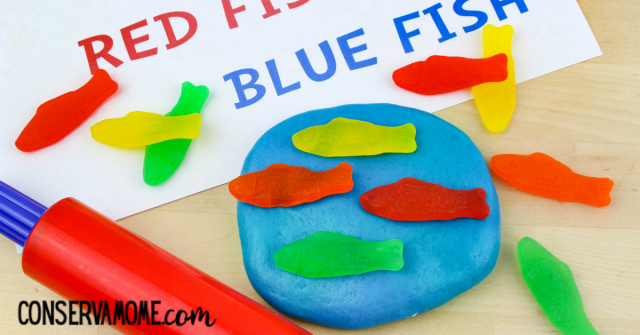 Make this activity even funner with a Fish cookie cutter.
Are you looking for more fun playdough recipes and ideas?
Make certain to check out my edible Peanut butter playdough