This Pipe Cleaner and Popsicle Stick DIY Leprechaun is just about the cutest St. Patrick's Day craft, ever! It's made using simple supplies and is certain to create the most adorable little friend for your child to love and play with!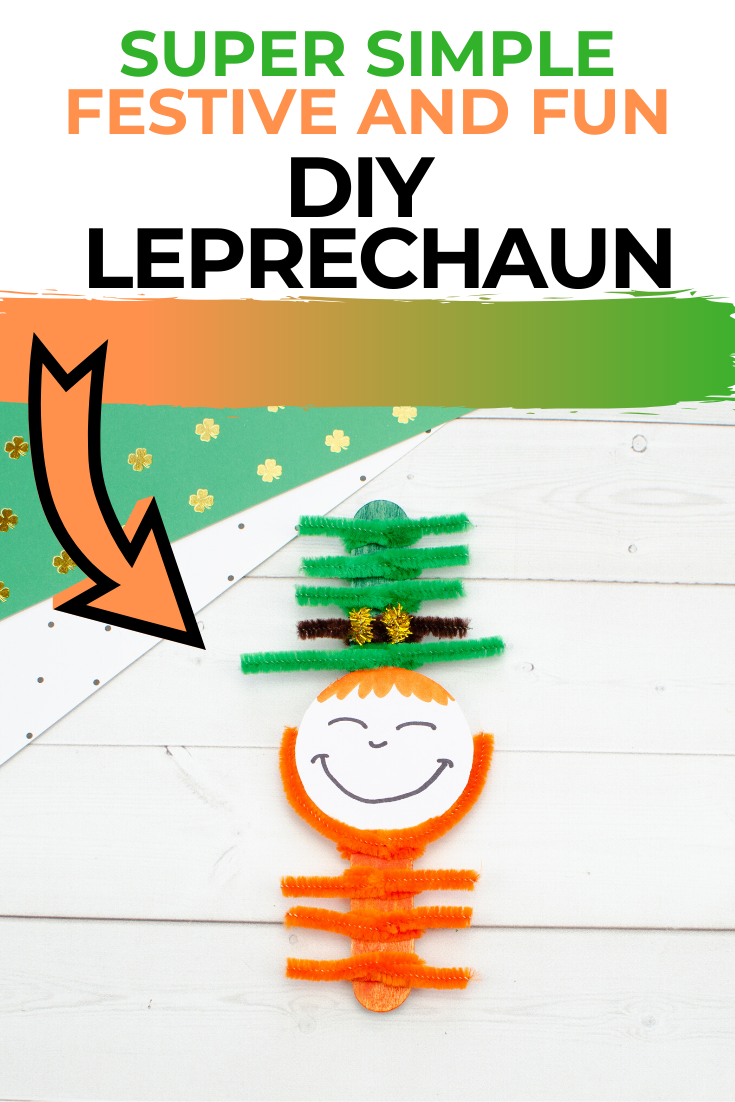 DIY Leprechaun Craft
*This post contains affiliate links. That means that if you make a purchase after clicking on a link I may earn a small commission at no extra cost to you.
One of the main things one thinks of when you think of St.Patrick's Day is definitley leprechaun. Such as the little trickster that have a pot of gold. Because who couldn't use a pot of gold right? Without a doubt there so many great books one can read with their littles to get the festive mood going.
Here are some great ones you can find over on Amazon!
Pipe Cleaner and Popsicle Stick Leprechaun
What we love about this simple Leprechaun craft is that it doesn't take long to make. Once you sit down at the table and get started, you'll be staring at your little Leprechaun in no time at all.
Perfect for an afternoon craft or a great way to work together with your child to create something fun, you're going to enjoy making this "lucky" Leprechaun from start to finish.
Have fun creating this St. Patrick's Day craft together. It's just so adorable!
Supplies needed to make this Leprechaun craft
White cardstock
2 orange, 2 green, 1 gold, and 1 brown pipe cleaners
Jumbo popsicle stick
Markers: green, orange and black

Scissors
Googly eyes (optional)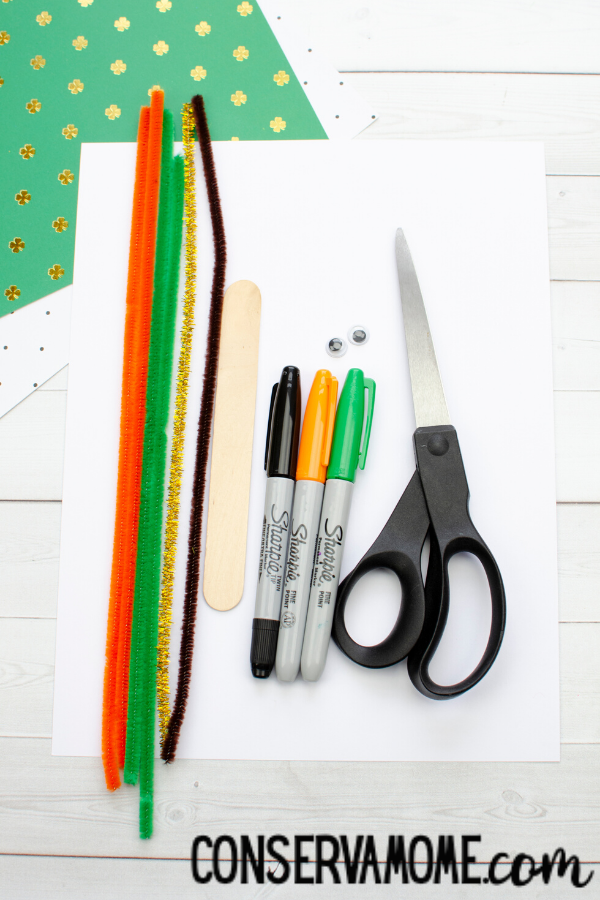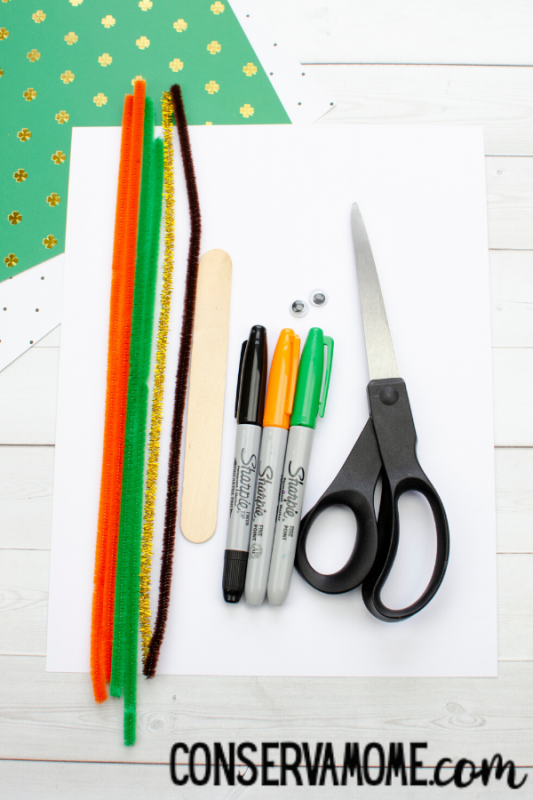 Directions for making this DIY Leprechaun craft
First, take the jumbo popsicle stick and color the top of it green and the bottom orange.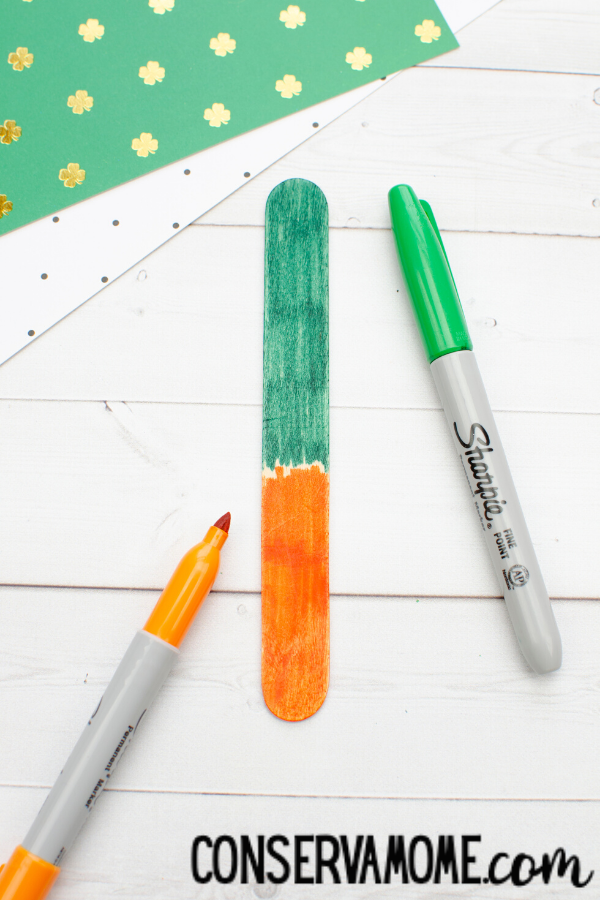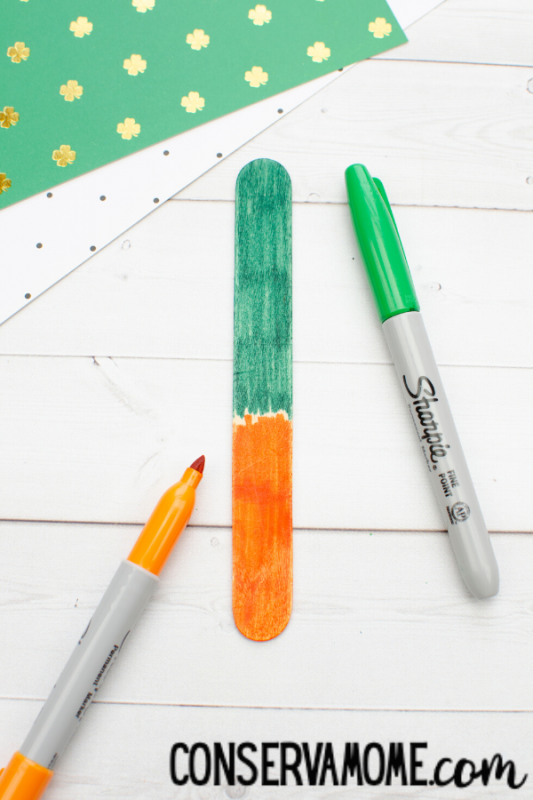 Then grab the white cardstock and cut out a circle about 2" in diameter. This will be the leprechaun's face.
Now take the circle and pop on the google eyes and draw some hair with the orange marker.
Don't have googly eyes? Just draw them in!
Add a nose and smile with the black marker to finish the face.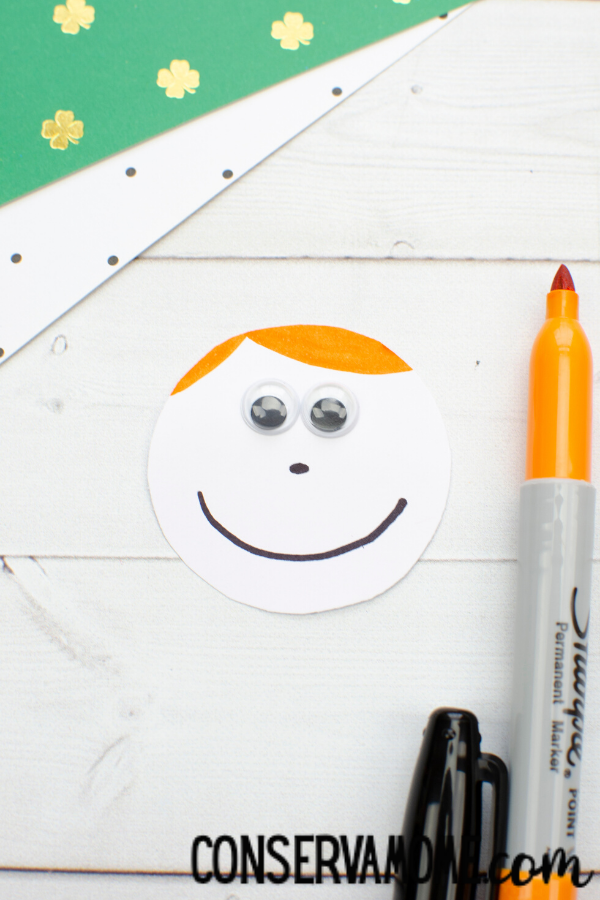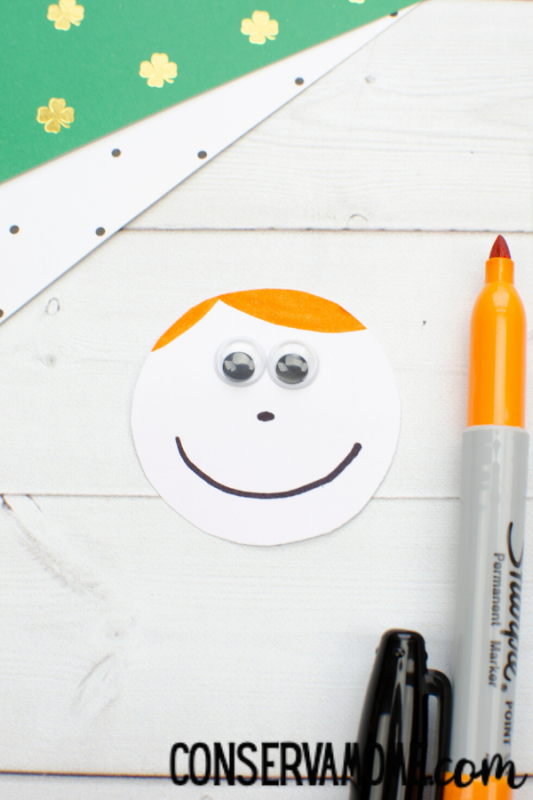 To start the beard and hat, grab the pipe cleaners. Take an orange pipe cleaner and cut it into 3 equal pieces. Repeat with the green and brown pipe cleaner.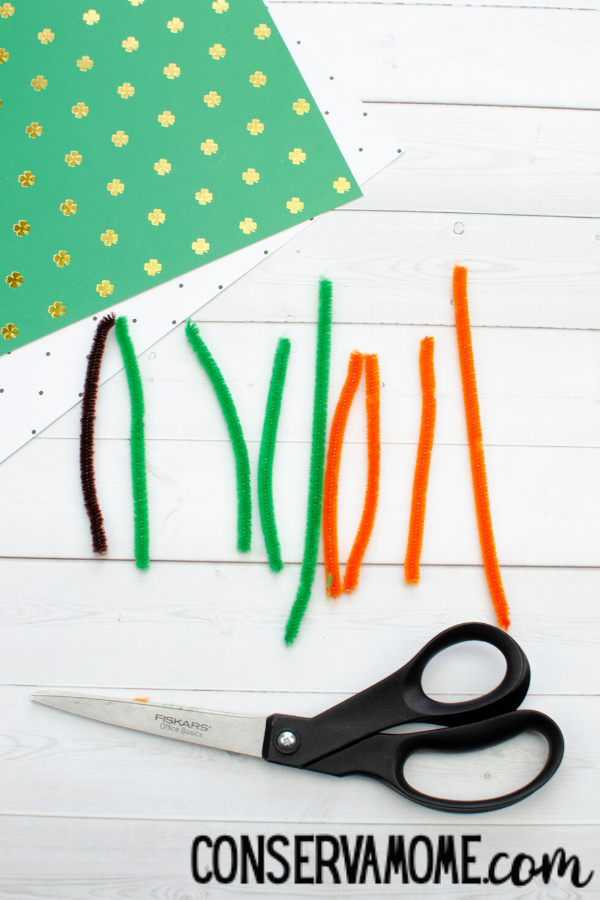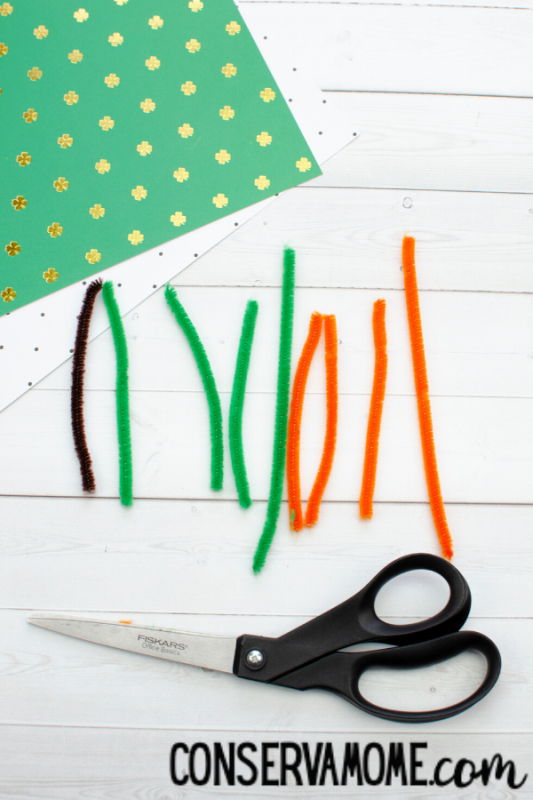 Grab the other orange pipe cleaner and cut it in half. Repeat with the green pipe cleaner.
Now take one of the small pieces of orange pipe cleaner and wrap it around the bottom of the popsicle stick, Twist once to secure. Repeat this step 2 more times.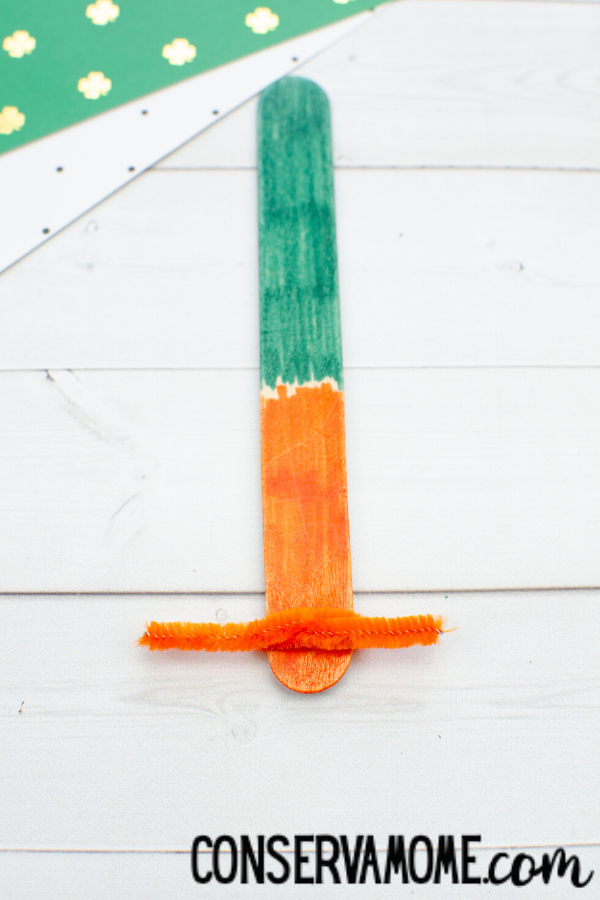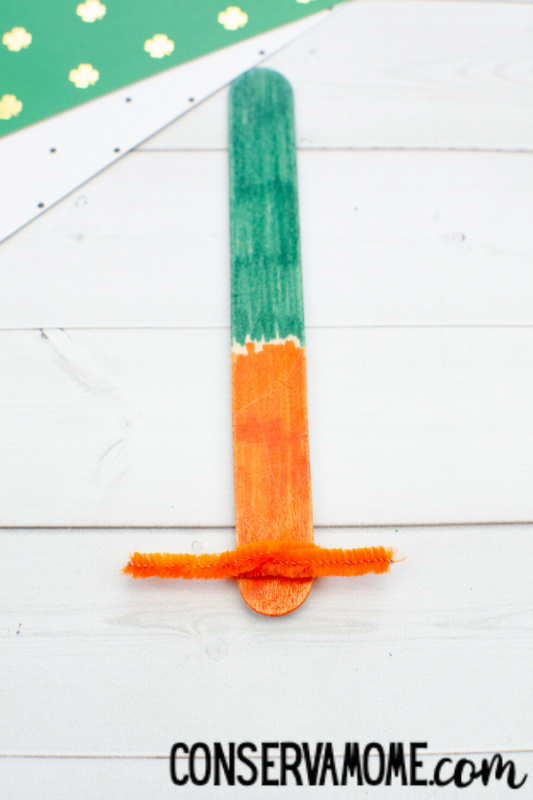 Then take the longer piece of orange pipe cleaner and wrap it around the popsicle stick above those pieces.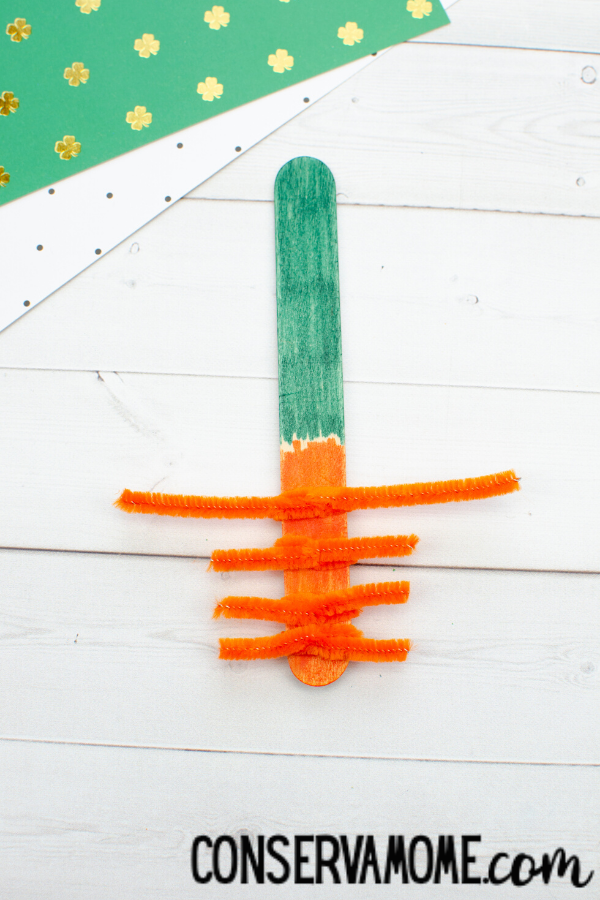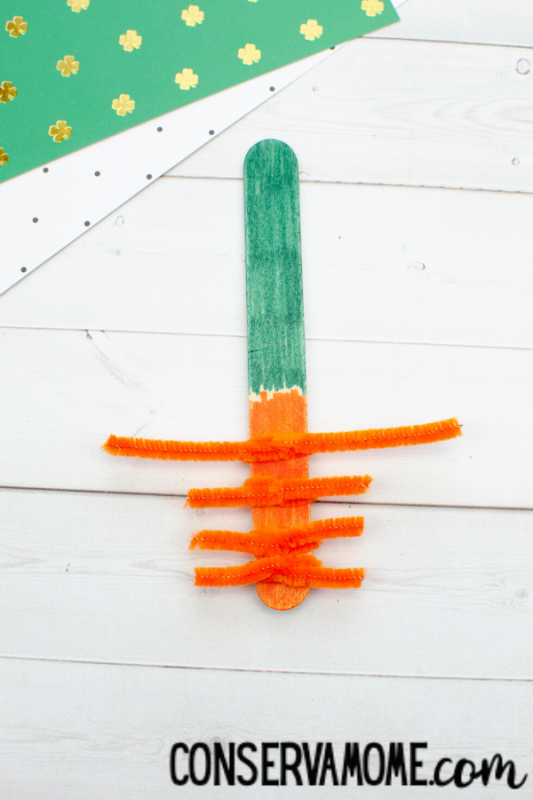 Repeat this step with the green pipe cleaners at the other end of the popsicle stick.
Now squeeze the brown pipe cleaner onto the popsicle stick above the long green pipe cleaner. This acts like the hat's belt.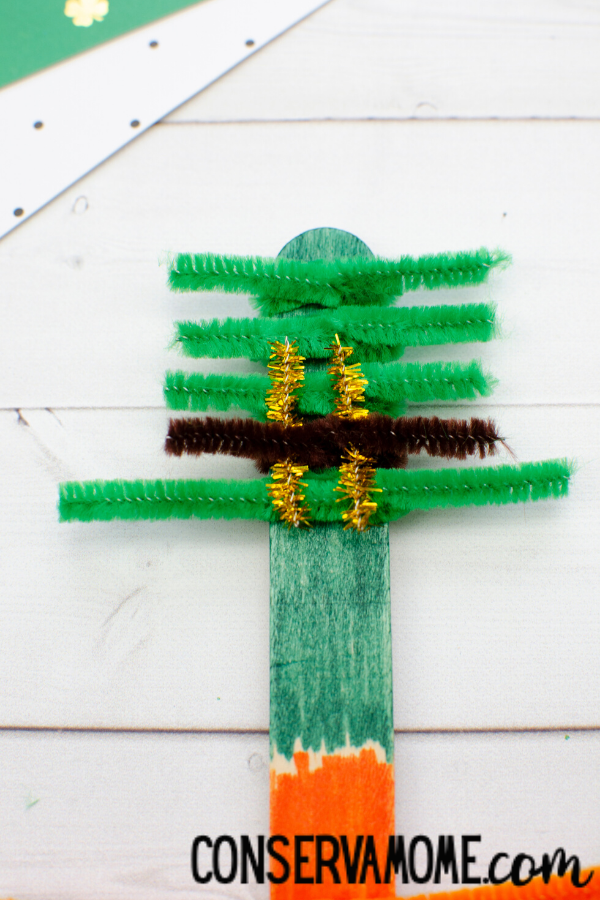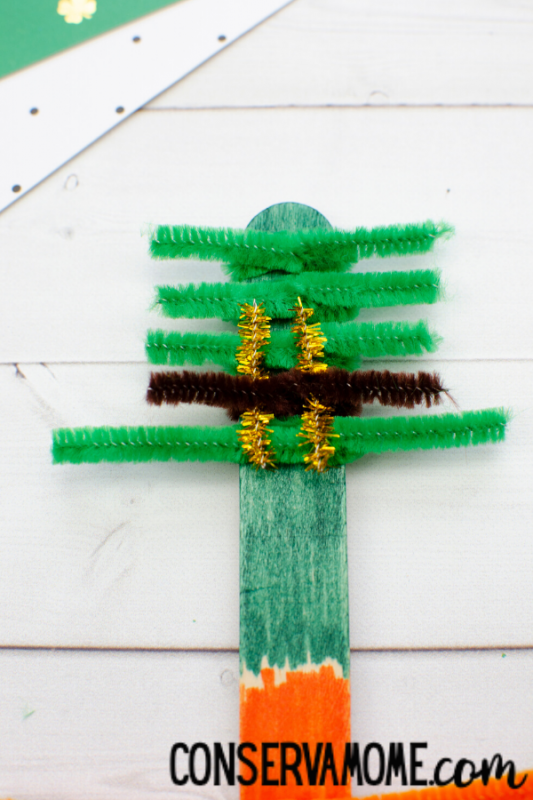 You can trim the edges of the pipe cleaners so they match up better if you wish.
Cut two small pieces of gold pipe cleaner and wrap them around the brown pipe cleaner to create a buckle.
Finally, glue the face to the middle of the popsicle stick, you might need to shimmy the pipe cleaners up and down to get it to fit.
Lastly, take the long orange pipe cleaner and curve it up to meet the edge of the circle.
The craft is complete! It's just the cutest and most fun craft, ever!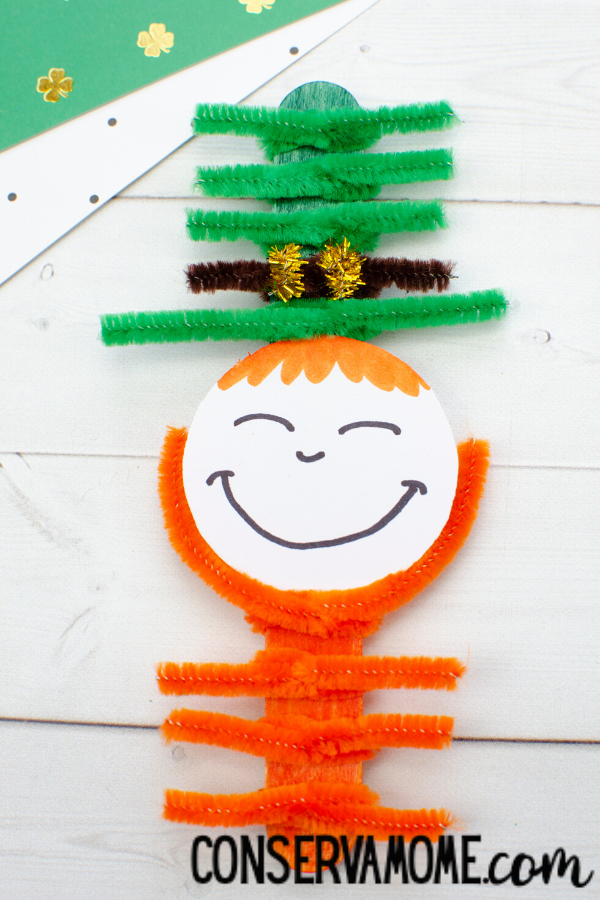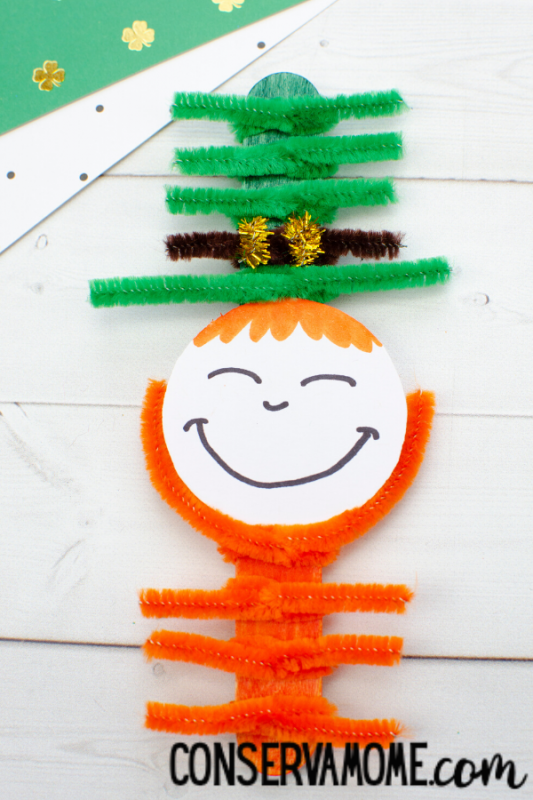 Are you looking for more fun St P
atrick's

day crafts?

Check out these 17 St. Patrick's day crafts for kids that are perfect for kids!

How about some delicious St.Patrick's day recipes, such as these adorable leprechaun hat cookies.