Who has time to run to the store during this hectic time of the year? These printable gift tags will make your present-giving and wrapping sessions so much easier and quicker! So check out how adorable these 12 DIY Printable Gift Tags for the Holidays are and print them out and make your gifts even more special!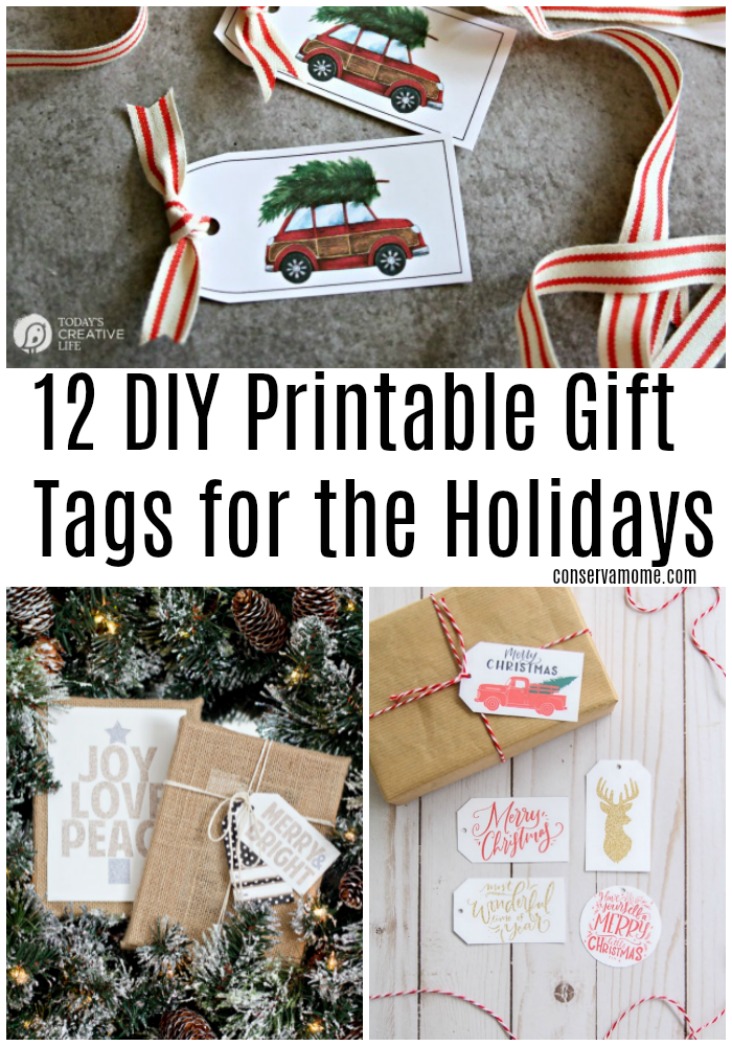 12 DIY Printable Gift Tags for the Holidays
I'm a huge fan of Christmas. But somehow, every single year, I forget something at the store that has to do with wrapping gifts. And of course, that also means that I don't discover that I've forgotten it until it's midnight when I'm actually doing the wrapping and there's nothing that I can do.
This year, I'm changing that pattern. Instead of worrying about the gift tags that I forgot to pick up and grab when I was just at the store, I'm going to put my focus on these adorable printable gift tags instead.
I'm considering it a holiday win that I can stay at home, not have to get back out into the cold weather, not fight through the holiday crowd, and still be able to have the gift tags that I previously forgot to buy. It's like a Christmas miracle, right?!
Since this is the season of giving, I'm so excited to be sharing all these festive and beautiful printable gift tags with all of you as well. Happy wrapping and gift-giving, my friends!
12 DIY Printable Gift Tags for the Holidays
Printable gift tags are a great way to label your gifts and choose fun designs, all from the comfort of your own home.
12 Printable Gift Tags for the Holidays
You're going to love these 12 Printable Gift Tags for the Holidays!
Do you have a favorite printable gift tag from the list above?
Who says that you have to narrow it down? You can easily print out multiple for all your gifts!
Make certain to pin and share with all your family and friends!
Holi
If you're looking for some more holiday fun, check out these 25 BEST Christmas Cookies You Must Make This Year!