Looking for a fun Dinosaur craft you can make with your kids? Then check out this incredibly easy and fun Dino craft! Upcycle toilet paper roll crafts in a fun new way. Head over to my page and check out this easy Dinosaur Toilet paper roll craft. This is an easy dinosaur craft preschool.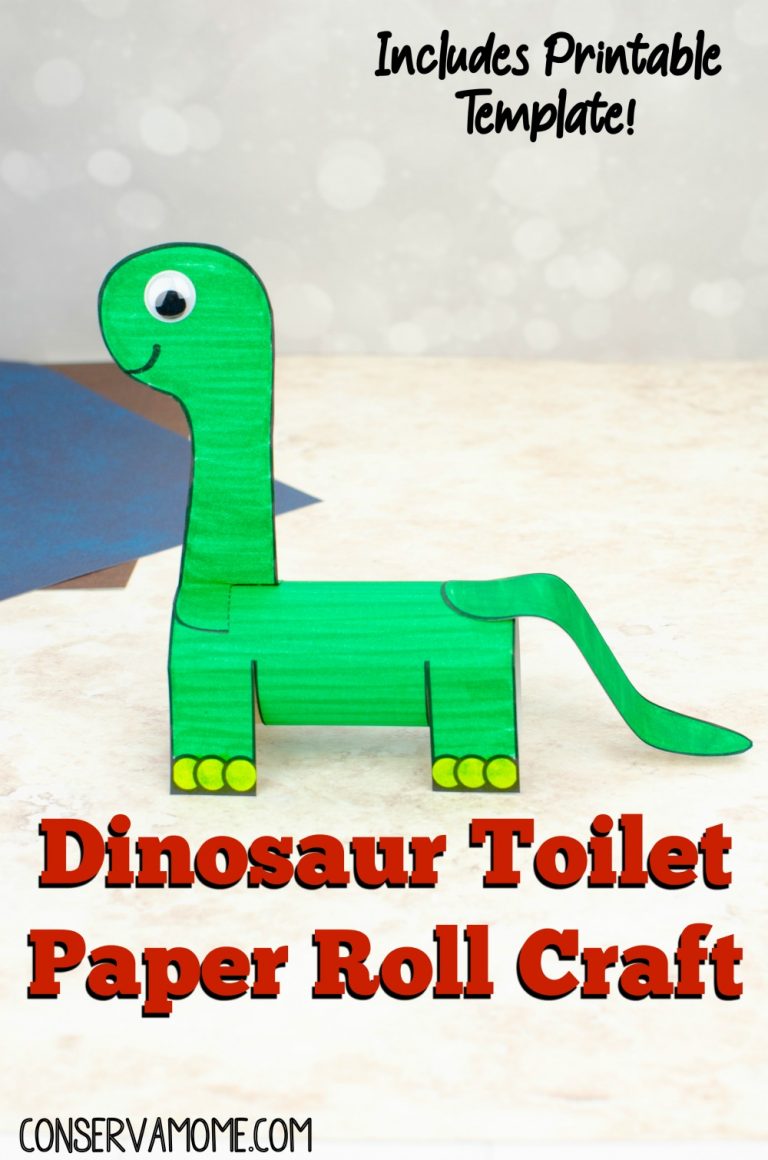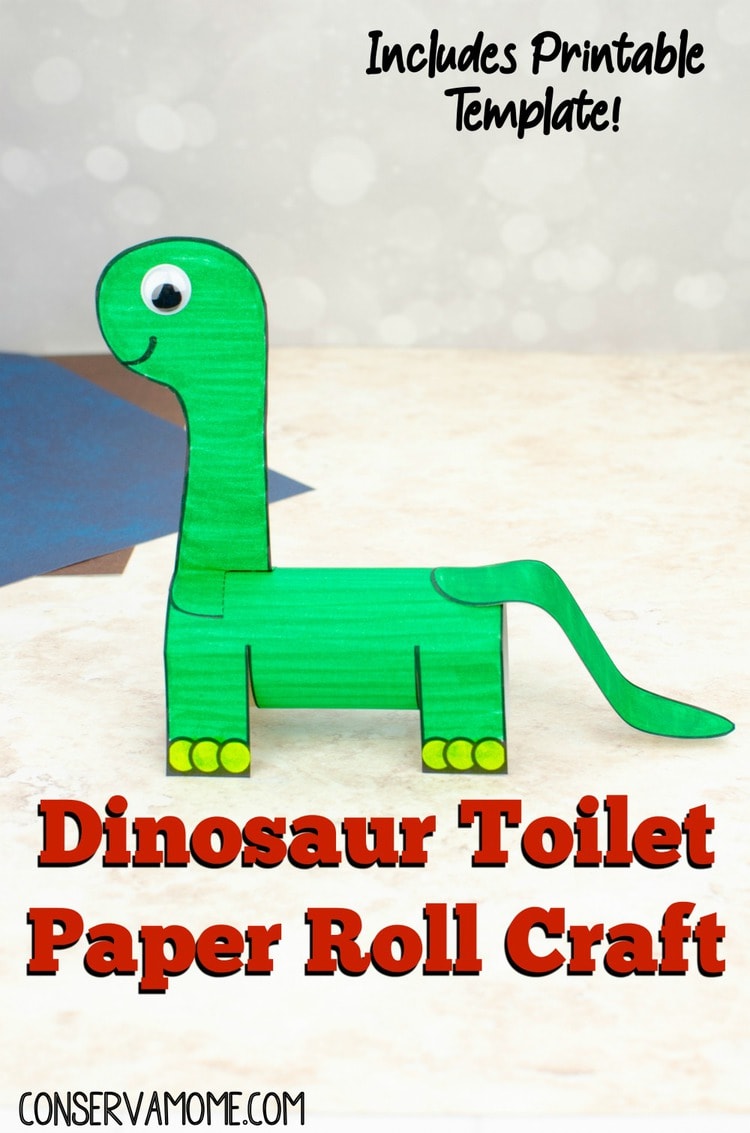 *This post contains affiliate links. That means that if you make a purchase after clicking on a link I may earn a small commission at no extra cost to you.
Dinosaur Toilet paper roll craft for kids
My kids all love dinosaurs. My kids love playing with dinosaurs, learning about dinosaurs and even acting like dinosaurs. Let's face it dinosaurs are pretty amazing. It blows my mind that something so big and strong ruled the Earth. It really is amazing to learn all about dinosaurs.
There are so many ways to learn more about these fascinating creatures like reading these dino books like these:

That's why I love this Dinosaur Toilet paper roll craft. This is such an easy craft to make and most important fun. What I love about this dinosaur toilet paper roll craft is that you can just print out the template,cut, color and glue and your ready to go!
So read on to see how easy it is to make this fun Dino paper roll craft!
How to make a Dinosaur Toilet paper roll craft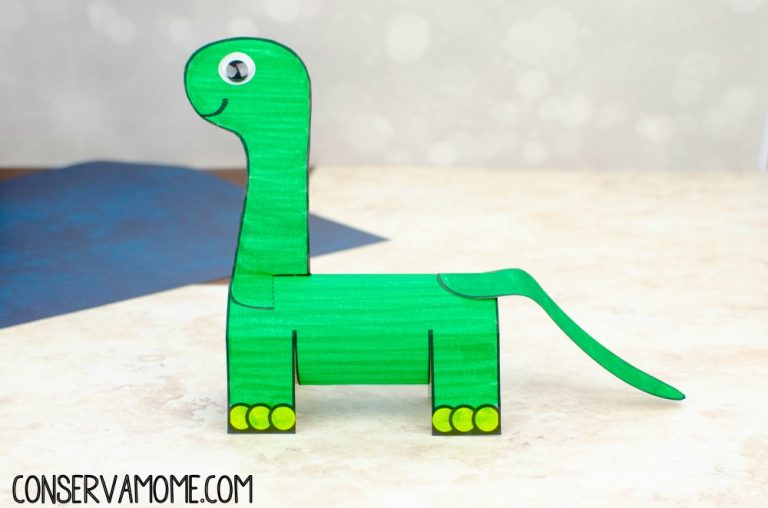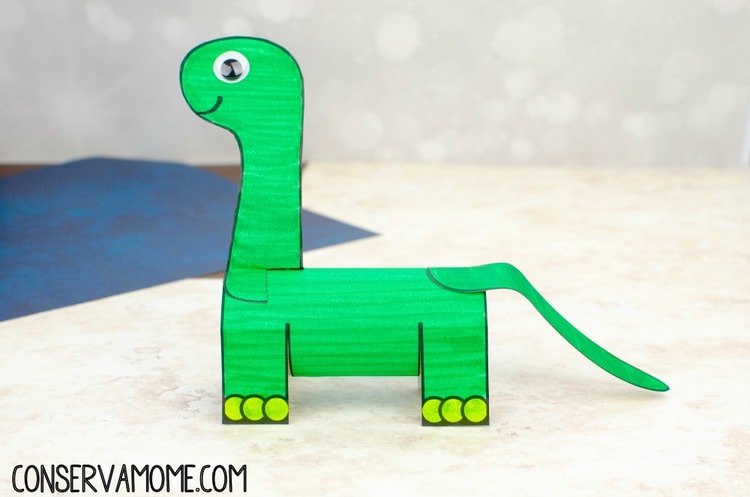 Supplies
White cardstock
Markers
Scissors
Glue stick
Paper roll
Google eye (optional)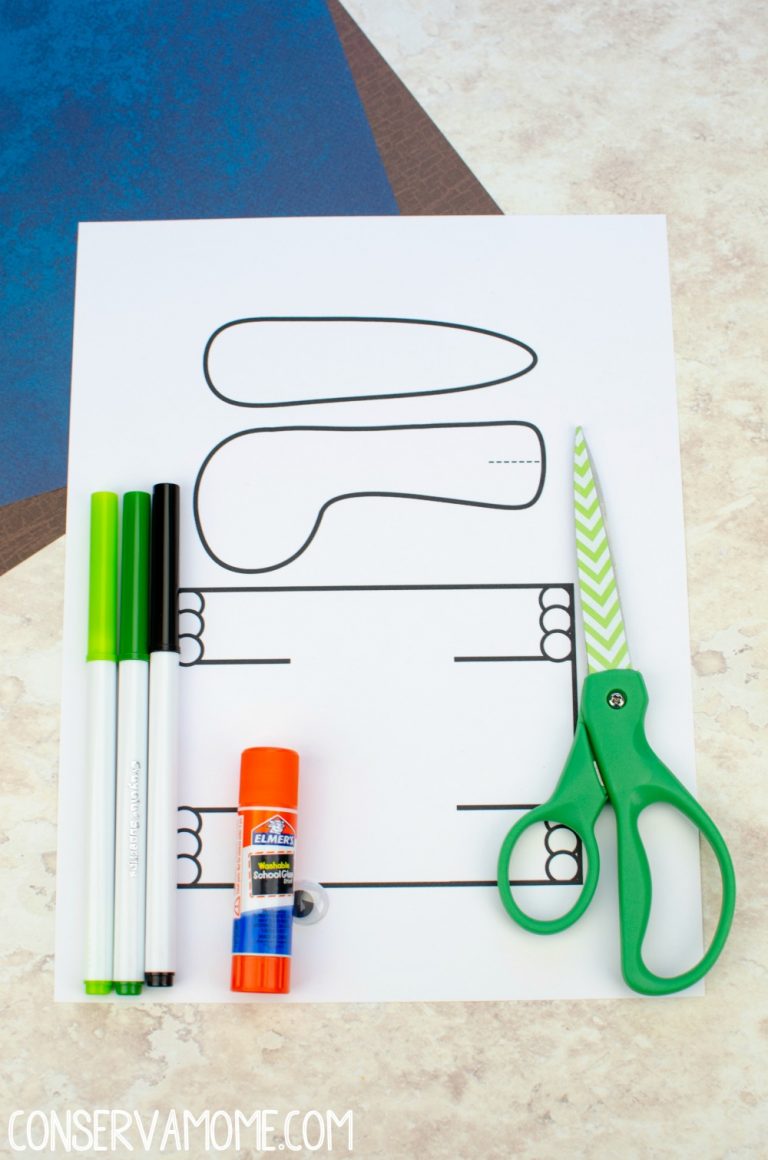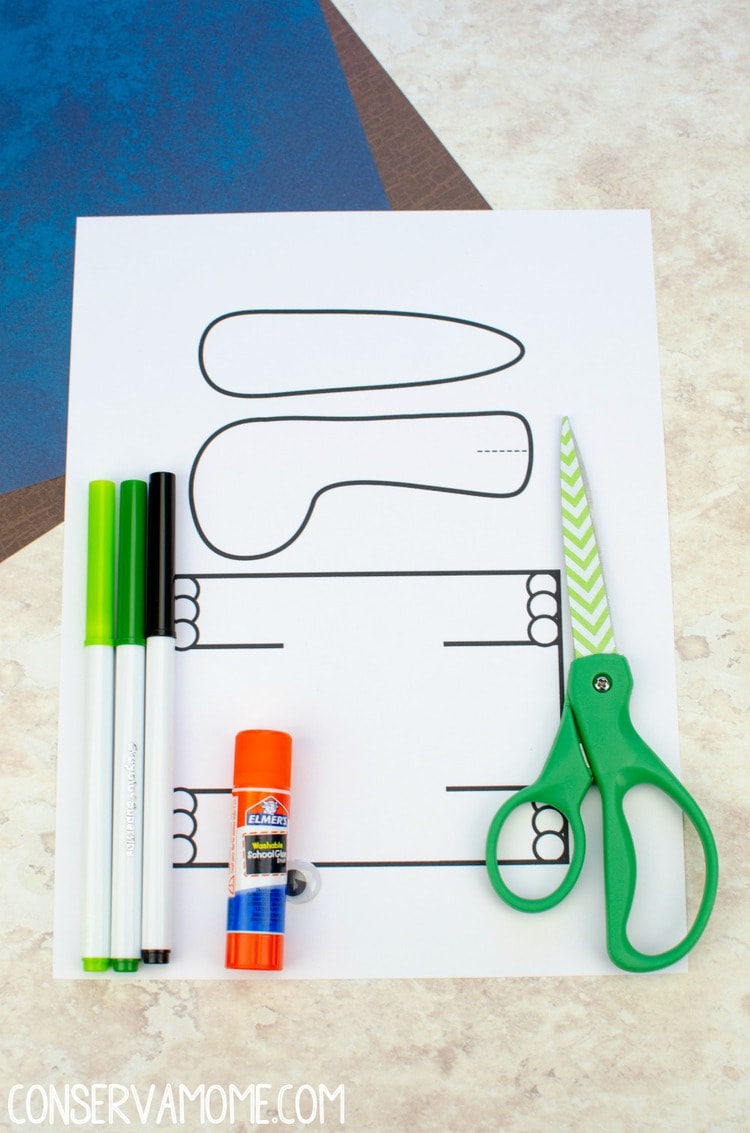 Instructions
First print the template on white cardstock.
Color the dino template.
Now cut out all 3 pieces from the template.
Take the template of the body and cut the 4 slits for the legs.
Then take each leg and crease them backwards then forwards.
Next take the body template and wrap it around the paper roll and glue it on place. Don't place glue on the legs.
Now take the head template piece and cut a slit along the bottom dashed line. Fold one side forwards and one side backwards.
You can draw an eye in and mouth or add a google eye.
Glue the head to one end of the paper roll.
Lastly, glue the tail to the opposite end of the paper roll.
Looking for more dino learning? Check out these Dino tanagrams from Sugar Spice and glitter.
An easy Dinosaur craft preschool
The dino paper roll craft is complete! Make sure and check out my unicorn Toilet paper roll craft as well. It's just as easy as this one! Don't forget to share this fun dinosaur toilet paper roll craft with friends and family. It's also the perfect craft for a dinosaur themed party!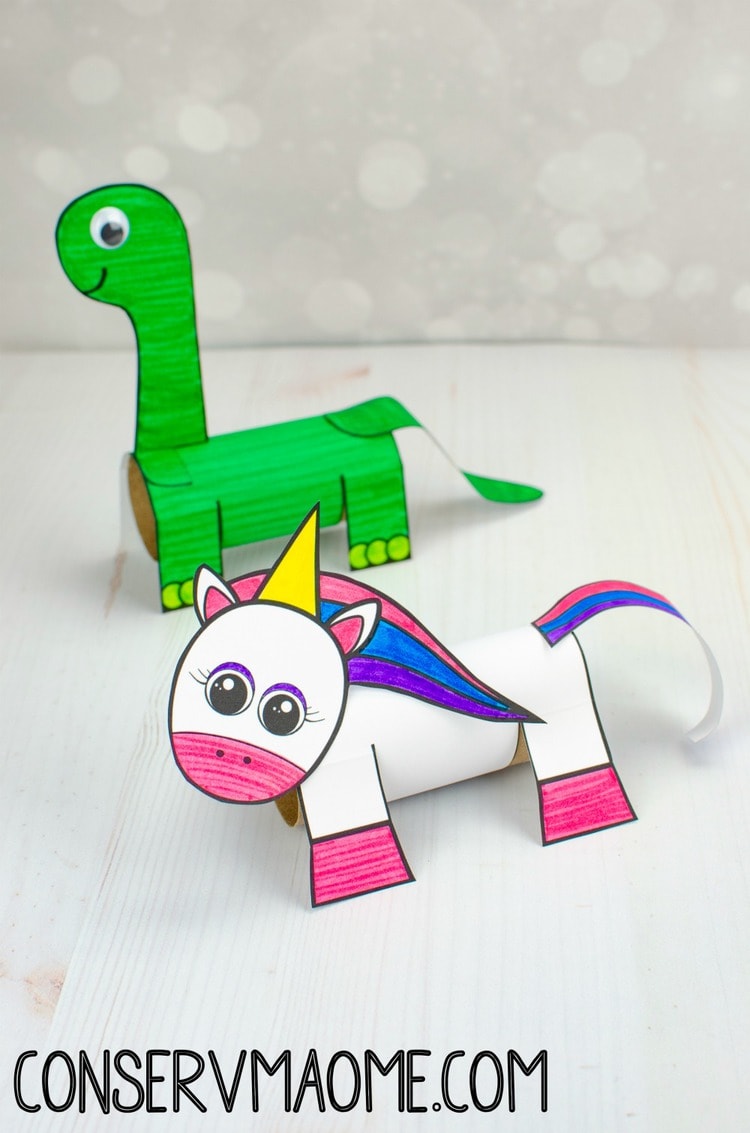 Make sure and pin this fun craft below to share with friends or save for later: